Wi-Fi 6 has been off to a slow start, multiple routers were announced last year but Wi-Fi 6 modules for laptops and desktops did not become available until June with the Killer Wi-Fi 6 AX1650 Module and later the Intel AX200.
The cost of routers has been steep too, and when Netgear introduced Wi-Fi 6 to the Orbi range, that price skyrocketed.
This year it looks like things are settling down and there are a range of more affordable options becoming available, including a wide range of new D-Link routers, all of which will be EasyMesh compatible which should allow you to mix and match devices and even brands.
Starting at $120, the new Smart AX Mesh routers offer powerful Wi-Fi 6 connectivity with the security of the new WPA3 wireless encryption standard.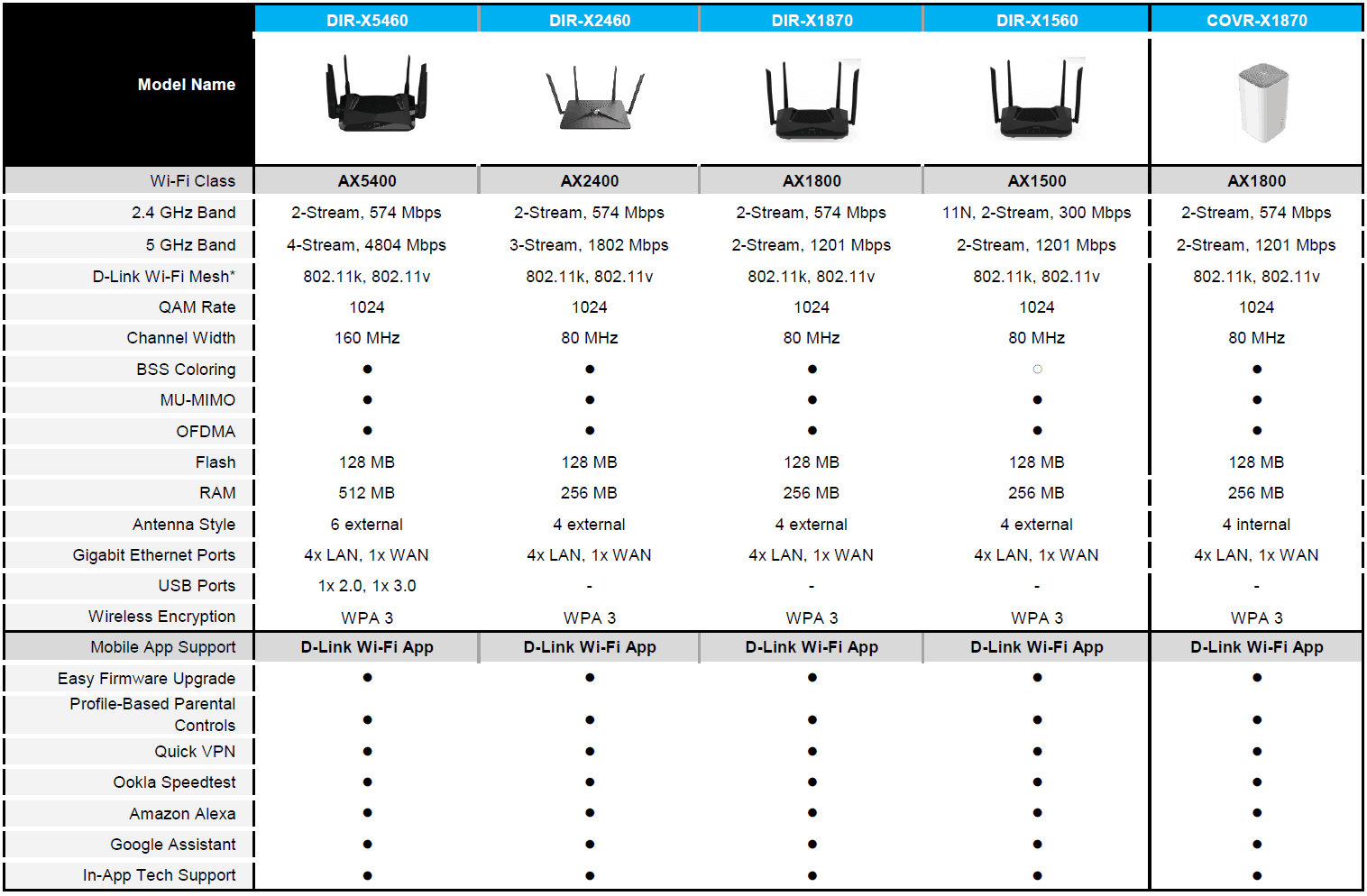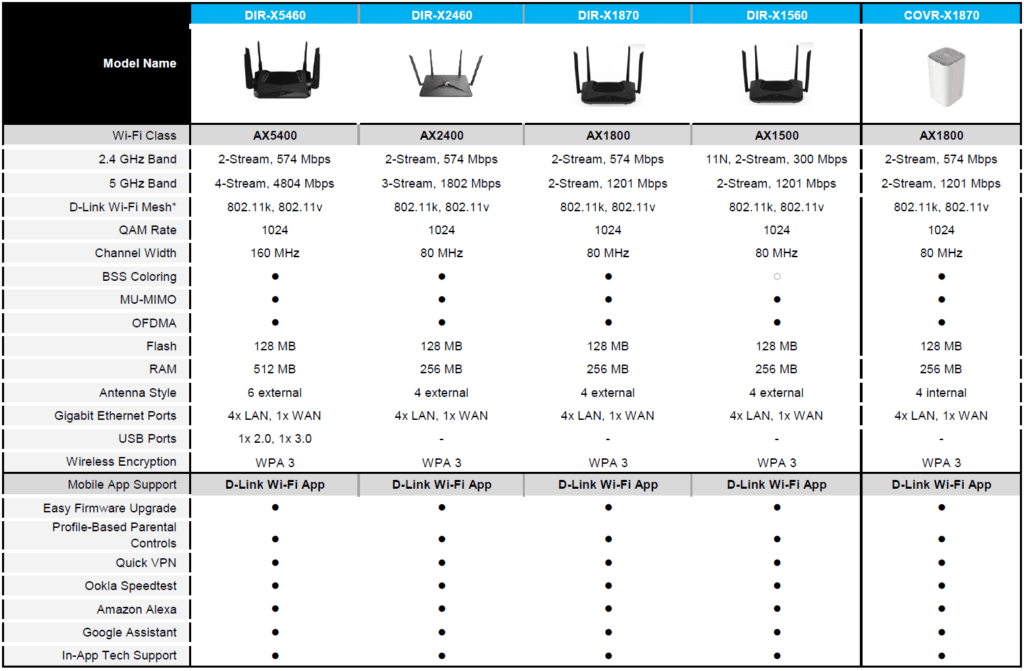 COVR X1872 whole-home mesh Wi-Fi 6 system
For people wanting to invest in a full mesh system, you have the COVR X1872 whole-home mesh system sitting at the top of the pack for $269. This is a  two-piece mesh router system arriving later in the year it is a dual-band system which helps keep the cost down and has four antennas — two for the 2.4GHz band and two for the 5GHz band — so you'll be able to take advantage of basic, 2×2 MU-MIMO connections
The system will offer 574 megabits per second on the 2.4GHz band and 1,201Mbps on the 5GHz band, which is on the low end of the speeds claimed by Wi-Fi 6, but this is expected for an affordable system.
EasyMesh Routers
Perhaps more interesting is the new EasyMesh routers which are sold as single units, but can be expanded out with any of the other products in the range to develop your own mesh system. EasyMesh should even allow you to use products from other brands.
The range of routers includes a couple of Wi-Fi 5 options to keep the prices down but the range includes:
AX1500 with 2x stream of 2.4Ghz at 300Mbps and 2x stream of 5GHx at 1201Mbps
AX1800 with 2x stream of 2.4Ghz at 574Mbps and 2x stream of 5GHx at 1201Mbps
AX2400 with 2x stream of 2.4Ghz at 574Mbps and 3x stream of 5GHx at 1802Mbps
AX5400 with 2x stream of 2.4Ghz at 574Mbps and 4x stream of 5GHx at 4804Mbps
The AX5400 is the most interesting and this achieves those speeds by making the most of the 160Mhz channel width which can be tricky to use in dense Wi-Fi environments.
There is no mention of multi-gig ports on any of the devices, so performance could be limited on the AX5400.
Pricing and Availability
No word on UK price or availability but you can probably assume £/$ parity.
D-Link Smart AX1500 Mesh Wi-Fi 6 Router (DIR-X1560-US), Q1 2020, $120
D-Link Smart AX1800 Mesh Wi-Fi 6 Router (DIR-X1870-US), Q2 2020, $140
D-Link Smart AX2400 Mesh Wi-Fi 6 Router (DIR-X2460-US), Q3 2020, $160
D-Link Smart AX5400 Mesh Wi-Fi 6 Router (DIR-X5460-US), Q1 2020, $280
D-Link AX1800 Mesh Wi-Fi 6 Range Extender (DAP-X1870-US), Q2 2020, $130
D-Link AX1800 Whole Home Mesh System (COVR-X1872-US), Q2 2020, $270