Numerous leaks about the up and coming Samsung Galaxy S20 series have been revealed recently. This includes the camera specification, screen sizes and Geekbench results showing the performance of the new Qualcomm Snapdragon 865.
120Hz Refresh Rate
One specification that has had conflicting information leaked is the refresh rate of the display. At first, it was widely rumoured to use a 120Hz refresh rate panel based on the new SAMOLED technology Samsung patented. Then it was speculated that they have dropped this for this year and will instead use a lower refresh rate.
Super AMOLED is an AMOLED display that has an integrated touch function: Instead of having a layer that recognizes touch on the top of the screen, the layer is integrated into the screen itself.
The latest leak from Max Weinbach of XDA Developers confirms that the phone does in fact have 120Hz but it is only possible to use it at FHD+ resolution rather than the maximum WQHD+ resolution.
If you try to enable it at WQHD+, you'll get a prompt that says, "High refresh rate isn't supported in WQHD+. Your screen will change to the standard refresh rate."
The leak also states that the S20 series will stick with the ultrasonic fingerprint scanner. With the S10 launch, this was heralded as the best under-display scanner on the market with its ultra-fast unlock times. Unfortunately towards the end of last year, a major security issue was found that allowed anyone to unlock the phones when it had a silicone screen protector on. A software update was later pushed to fix the issue.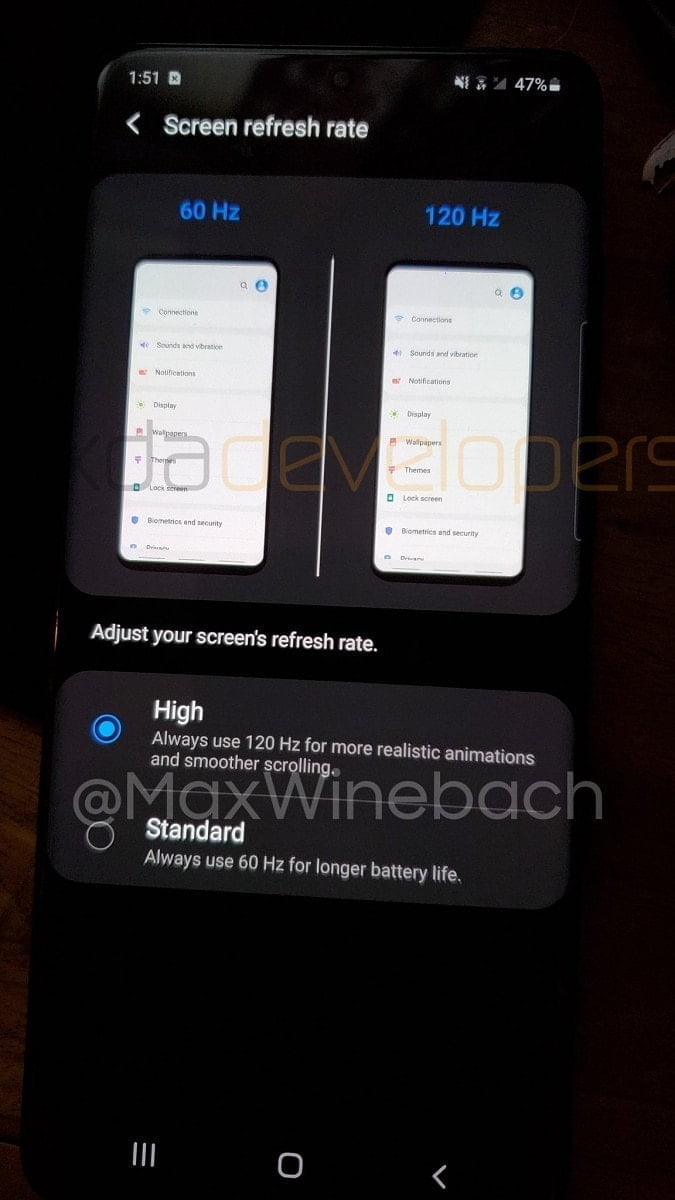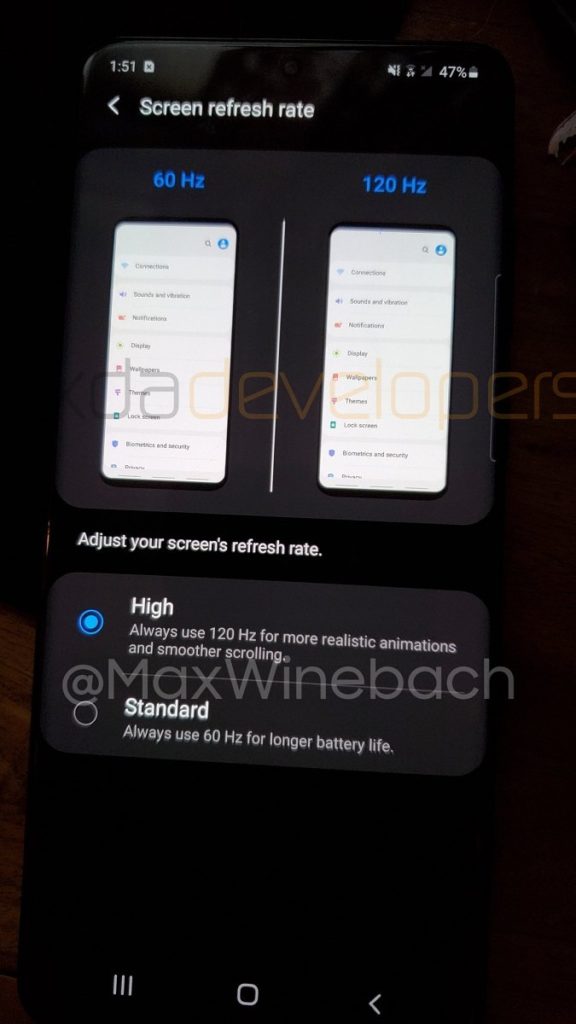 3.5mm Headphone Jack
Samsung has been one of the few companies to keep both the microSD slot and 3.5mm headphone jack on their flagship phones. Samsung has finally dropped the 3.5mm with the Galaxy S20 series, which will no doubt irk some die-hard fans. It is not all bad though, you will get a pair of AKG tuned USB C headphones in the box.
Furthermore, the Galaxy S20+ will come with a Super Fast charger in the box. It will support 25W fast charging.