xFyro xS2 Review
Design -

80%

Fit -

70%

Sound -

75%

Price for UK buyers -

65%
For your chance to win a pair of xFyro xS2 enter here
Completely wire free earbuds have become very popular in the past few years and I have reviewed some decent options including the Sudio Nivå most recently.
xFyro is a company I was unaware of until they contacted me and the only product they currently sell is the XFyro xS2, at the moment this is not available on Amazon UK, but there is a product listing. You can buy it directly from xFyro in the US for $124 which makes it around £92. If you are in the UK you will probably have to pay import fees, and I got stung £25.
Tech Specs
Materials: Aluminum Alloy, Silicone
Measurements: 6.25″L x 1″W x .75″H
Warranty: Manufacturer's 1 Year Limited
2-in-1 Wireless Earbuds And Charging Tube
IP67 Certified Dust-proof And Waterproof Technology
V4.2 + EDR Bluetooth Technology With 10 Meter Wireless Range
CVC 6.0 Noise Cancellation
Aluminum Alloy Shell
Lightweight and Portable
Answer, Reject, and Redial Calls
Pause And Play Music
Built-In Microphone
Dual-Port Charging Tube With USB And Micro USB Ports
Rechargeable 850 MAh Capacity Power Bank
Patented Aluminum Polishing
Music / Talk Time: 5 Hours
Charging Time: 2 Hours
Standby Time: 300 Hours
Design
The xS2 comes with an attractive aluminium case that allows you to slot in the earbuds, the slim long design makes this comfortable to place in your pockets but I am concerned about the earbuds popping out of their hold when walking around. It hasn't happened to me yet, but I would have been much happier with a lid that clips down and holds everything securely in place.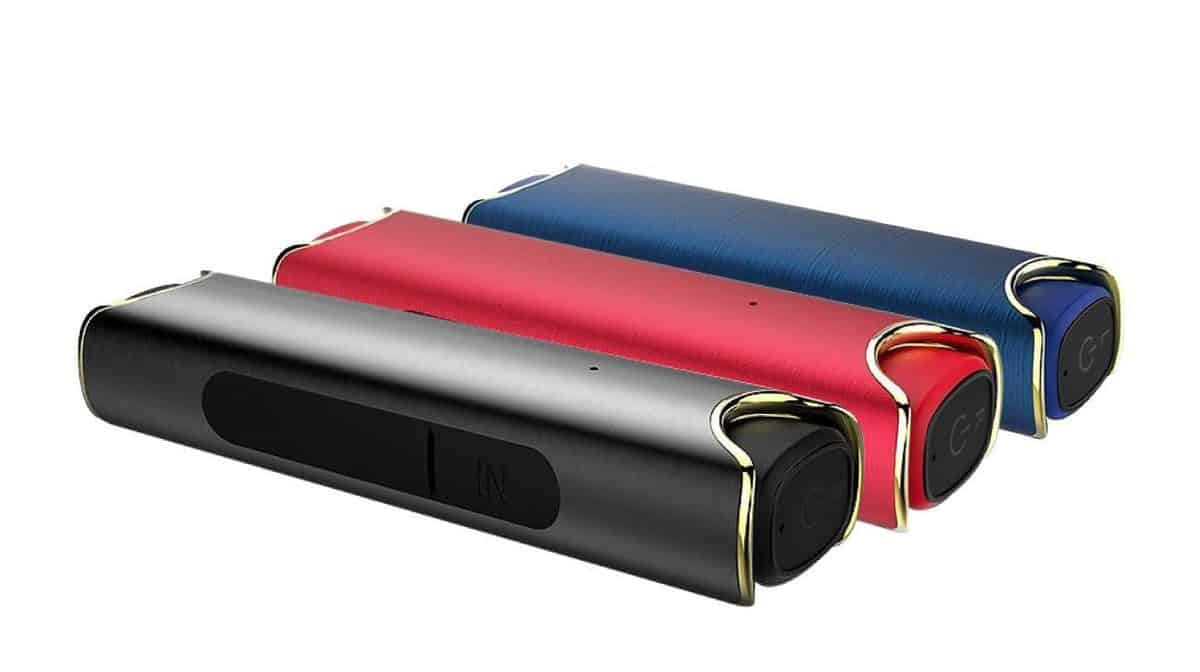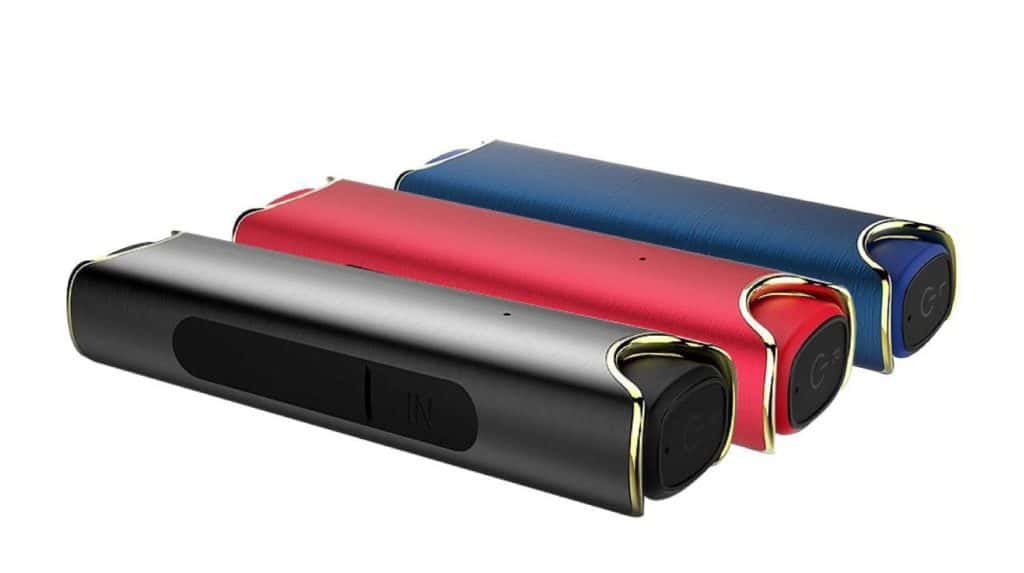 There is not much room for design differences between models with this style of earphone, the dimensions are very similar to the Sudio Nivå and the earbud stays in place with the seal provided by the ear tip. The xFyro has a slightly boxy shape with a large power button on both earphones, and I found this shape affected fit slightly.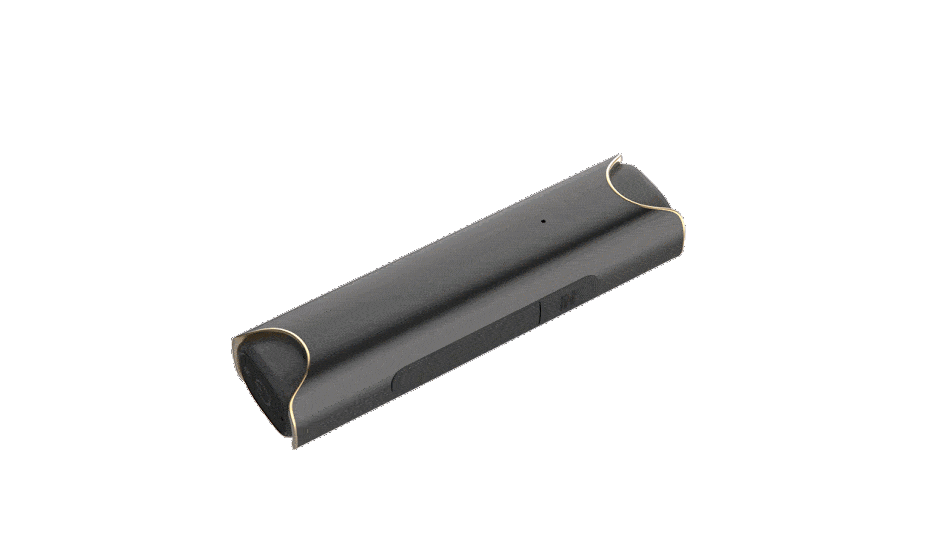 Fit
The fit is critical with all earphones, it will affect the quality of sound immensely, you need a decent seal around your ear canal to make the most of the base. With this style of earphone it is even more crucial you get a good fit as it will affect how well it stays in your ear.
With the xFyro you get 3 ear tips, which is the standard approach, but when you are paying close to £100 and with this wire-free design it would be nice to see more options such as foam ear tips or double flanged.
With the Sudio I found they sat in the concha part of your ear quite comfortably and this is how they advertise you wear them. I was not able to do this with the xFyro and I found the fit to be not quite as good. The boxy nature of the design meant it just didn't sit in my ear quite as securely, they were better than the SoundPEATS Q29, and they were OK for walking around with the occasional adjustment, but I certainly wouldn't go running with them.
Another factor that is important with this style fo earphone is weight, and these weigh 5.6 grams compared to 4.6 grams of the Sudio.
As with most things you wear, fit is a personal thing, so these may fit well with other people.
Set-Up
I have been plagued with set-up issues with this style of earphone in the past, you need the phone to pair and the earphones to pair with each other. With these I had no issues, maybe I am just getting used to the sequence you need to do things, but I got it to work the first time.
Performance
To date, I have not had a completely wire-free earphone that can compete with the likes of the SoundSport Pulse, or wired options such as the 1More. This remains true, and I would say these sound OK. I would say they are on par with the Sudio NIVÅ  and the sound is well rounded and balanced. Bass is present but not the rich deep bass I have found on the SoundSport Pulse. The mids and vocals had a nice presence without any harshness.
Another issue that is common with this style of device is drop-outs. You can get it on normal Bluetooth headphones too, but with this style, you have 2 pairs of wireless connections, so more to go wrong. I only experienced 1 drop out during my limited use, which is OK but not great. Due to the fit, I didn't test them when running which can be a common trigger for dropouts.
Overall
Overall, these are good earphones but nothing makes them particularly stand out from the competition. The fit didn't work for me, but that won't be the case for everyone, I think I just have weird ears. The sound performance was decent and I was pleasantly surprised how quickly I got the earphones to pair.
If you are based in the UK, the Sudio NIVÅ  offers similar performance, potentially better fit, a better charging case and no import fees, making them quite a bit cheaper.
Conversely, if you are in the States, you may get stung with customs if you were to buy the Sudio, in which case, the xFyro is probably the better buy out of the two. xFyro has a no questions asked returns policy of 30 days, which is always a great service to offer as it will allow you to test the earphones and return them if you encounter any issues.