I am a little obsessed with trying to improve my sleep, mainly because I sleep so poorly. A good quality mattress is one of the best investments you can make if you want to improve the quality of your sleep. For most things, I always think you should get the best quality you can comfortably afford, but everyone's perception of affordability is different.
Bed in a box memory foam mattress represent some of the best value options on the market. They may not be as cheap as some of the pocket sprung or hybrid options you may find on Amazon, but they are all generally high quality and more importantly, have long trial periods. You could pick up a cheap king-sized memory foam mattress for around £250, but if it ends up being low quality and only lasting you a year or two, it works out as an expensive mistake.
Looking at Amazon, the Silentnight 7 appears to be an excellent example of this with a rating of 3.7 out of 5. More worryingly 20% of the reviews are either 1 or 2 stars with most people complaining about it being very low quality and degrading seriously over the year.
In recent months I have reviewed both the Simba and Nectar mattress, finding them both superb. Simba is slightly softer, whereas the Nectar is marginally firmer. The Nectar has a 365 day trial period plus lifetime warranty, and for this alone it makes it my first choice for a recommended mattress.
However, Simba costs £749 for a king size so not exactly cheap. So what are the most affordable options on the market? Unfortunately, there is not a tremendous amount of variation when it comes to pricing, but you can save some money here and there.
If you are not in a rush to buy a mattress the best thing to do will be to keep an eye on deals and look around for vouchers. The whole mattress industry has a bad habit of continuously discounting their products, so the RRP is never a real representation of how much mattress costs.
An example of this would be Nectar, who have had £100 off plus to foam pillows since at least January. They only launched in the UK recently (they are US based originally), so it could be that this offer will last as long as it takes for them to get a good UK market share.
I have listed the following mattress based on current price for March. I have not used most of them so can't comment on quality. In general, though I find all these bed in a box mattresses to be decent, and they wouldn't offer a long trial otherwise. Pricing is based on King size.
You do get a trial period with Janda, but they appear to be quite a small company, and I am struggling to find any reviews of their products.
When you add to basket you get a choice of £75 off or £25 off with 2 pillows for St Patricks day. £599 normally.
Casper £552.50 – price is with current 15% off SEEPDAY discount
Casper is only cheap at the moment due to the pricing, but as explained above, you can assume this price is achievable regularly throughout the year, so if you are in no rush I can almost guarantee it will drop to this price or lower again in the future.
Casper also do an essentials mattress priced at £450 normally but £382.50 which is incredibly cheap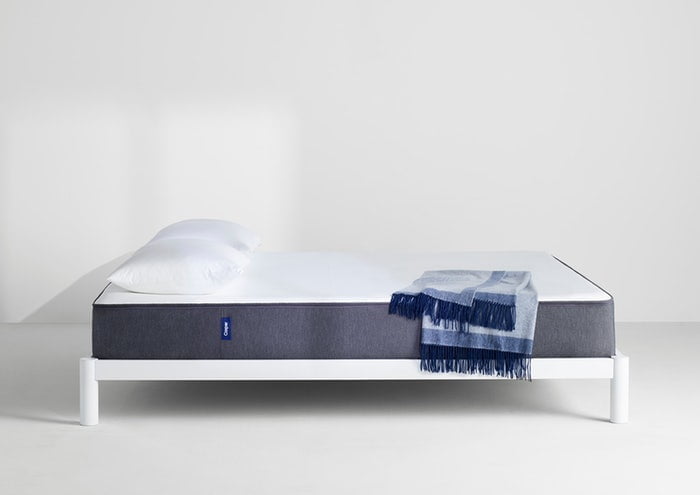 Very few reviews online so I would be inclined to go with one of the better known brands. They do have a free trial though so it should still be a safe buy.
I am biased towards Nectar as it is what I currently use for our main bedroom. I think the year trial, forever warranty and excellent Trustpilot reviews make it worth the extra £100+ but I appreciate that it may be out of many peoples budgets.