Following my recent review of the excellent D-Link COVR-2202 Mesh Wi-Fi system, I started thinking about what were the most affordable options on the market. The COVR-2202 is great, but it costs well over £200, as does the Netgear RBK23, and these are only mid-range options, the Netgear RBK53 with three satellites will set you back close to £400.
I am sure everyone would prefer one of the better-specced systems, but sadly not everyone has the budget for such high-performance options. So, for this post, I have only selected options that are under £200 with options starting as low as £56. Most of my choices will be two packs, as these are naturally cheaper, and also adequate for most homes, but it is worth noting that most of them have 3 pack options or can be expanded at a future date.
Read the best mesh Wi-Fi systems based on Amazon reviews post
[content-egg module=Amazon template=list]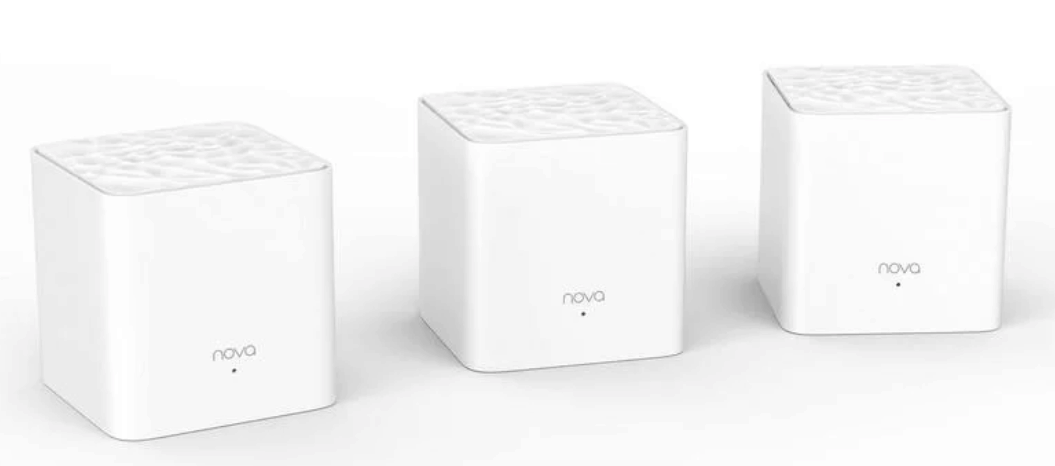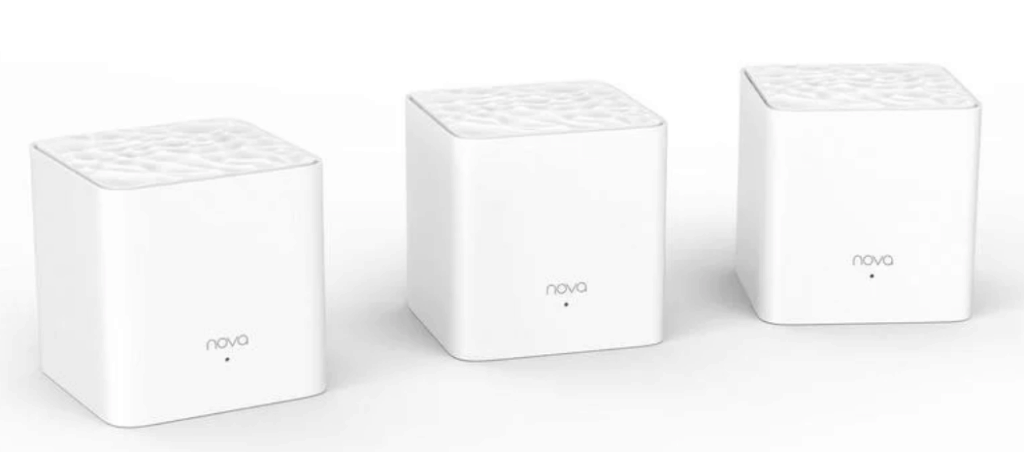 199 Amazon reviews with a sore of 4.3
It wouldn't be an affordable list without including Tenda Nova Mesh Wi-FI system; this is comfortably the cheapest option on the market by some margin. I have not personally used it, but it has positive reviews on Amazon. I suspect there may be a little bias with reviews as it is so cheap, but it is hard to fault their value.
Currently, the Tenda Nova MW3-2 has a 20% voucher offer taking its £69.90 price down to £55.92
It is a dual band system so won't be as fast as expensive models, and the bandwidth is shared with the backhaul channel, so this will affect the performance of the satellites. The ethernet ports are 100Mbits/sec which will severely limit the performance of wired devices.
Overall, you get what you pay for, this is the cheapest option on the market, and if you just need reliable but not super-fast Wi-Fi then it should certainly be a consideration.
There is a three pack version of this at £89.99 which would make it cheaper than all the other three pack options too.
Pre-order – no reviews
Launching on the 18th of April, TP-Link is targeting the affordable section of the market with the Deco E4, it is a dual band system with 867 Mbps at 5 GHz, 300 Mbps at 2.4 GHz. It features two Ethernet ports, and you can mix and match with other Deco models. So if you want to upgrade at a later date, you could get one of the more feature rich models as the primary device then move the E4 to less important areas of your home.

24 reviews with a score of 3.7
I found the D-Link COVR-2202 to be excellent, but if that is too rich for your blood, then the COVR-C1203 is one of the most affordable options on the market. It is a three pack so will offer superior coverage than two pack options. This is a Dual-band AC1200 Mesh Wi-Fi system and has two-gigabit ports per unit. Speeds are 300 Mbps over 2.4Ghz and 866Mbps over 5Ghz.

806 reviews with a score of 4.0
BT Whole Home Wi-Fi has always been one of the most recommended affordable options and the current price is about £124, but it regularly drops to under £100 during various Amazon sales.
The BT Whole Home Wi-Fi offers dual-band connectivity – each disc is effectively a 4×4 MIMO 802.11ac router offering speeds of up to 1,733Mbits/sec over 5GHz and 800Mbits/sec over 2.4GHz.
The major downside to this system is that it requires you to keep your existing router, and you will be best off disabling the current Wi-Fi and letting BT handle this. Each disk only has one ethernet port
168 reviews with a score of 4.3
For me the Huawei A1 has popped up out of nowhere, it doesn't get that much attention, and I have never used it. In fact, there seems to be a lack of professional reviews on this system in general. On paper this looks like an impressive system, this is a three-pack system so will offer a superior range, it has a built-in modem including a VDSL model, so you can replace all the ISP supplied devices with this (except Virgin).
Similar to other affordable devices this appears to be a dual channel system with a shared backhaul and maximum speeds of 5 GHz 867 Mbps / 2.4 GHz 300 Mbps.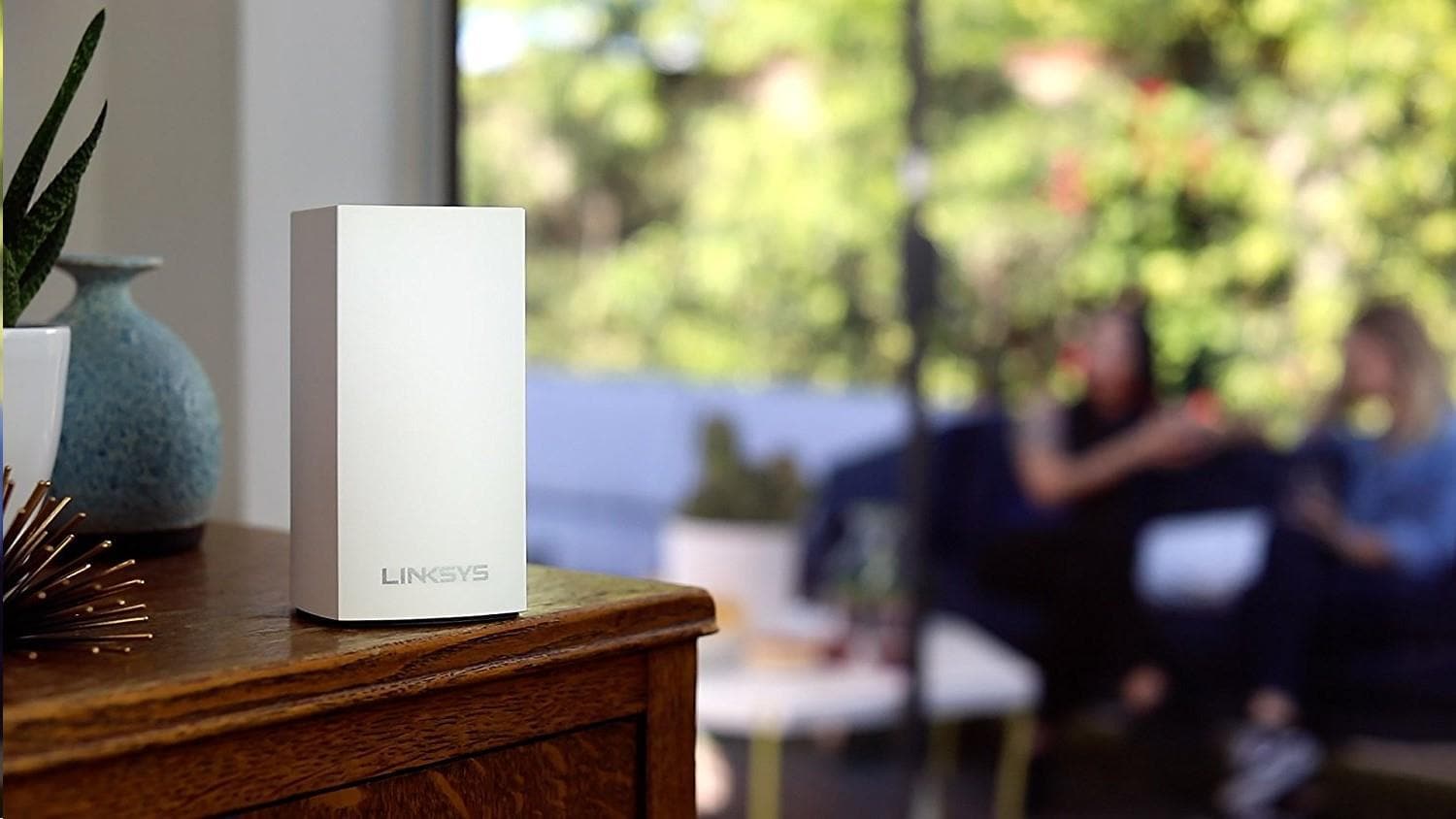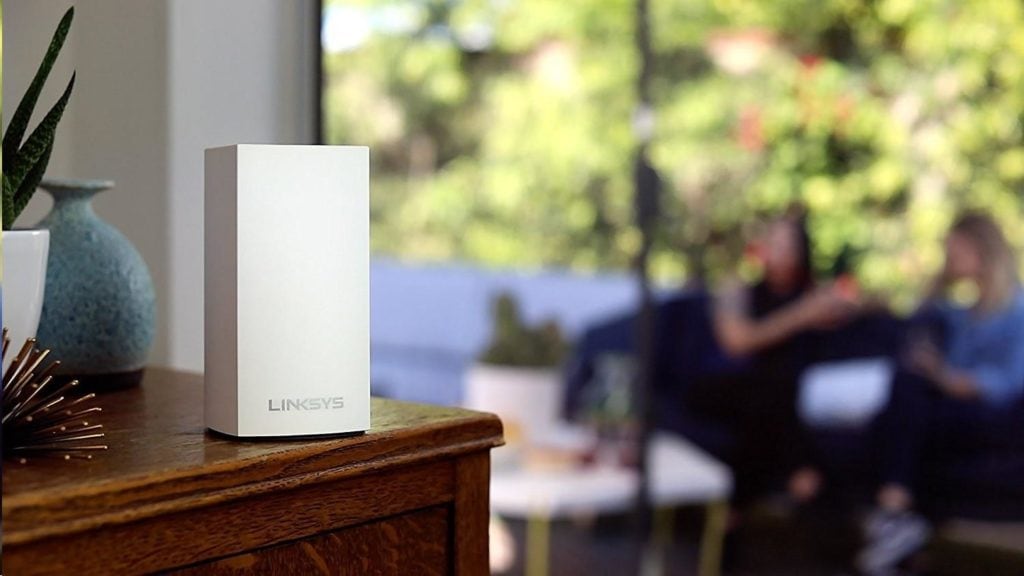 679 reviews with a score of 3.8
There are multiple Velop systems, with the more expansive models using triband this, however, is a dual-band system with a rating of AC1300 (867 + 400 Mbps). While the more expensive model has a dedicated wireless backhaul, this presumably shares one (it doesn't state that in the specs). One stand out feature is the possibility of an ethernet backhaul which will give a much more reliable connection between satellites.

822 reviews with a score of 3.4
To the best of my knowledge, this is the cheapest Tri-Band AC2200 system on the market, though technically it still only offers the same speeds as the other models with 2.4GHz (400Mbps) + 5GHz (866Mbps). The third 5Ghz channel is reserved for the dedicated backhaul, this should give you much more reliability and considerably improved performance between the satellite and the primary router.
With this model, you get four ethernet ports on the primary router, but the satellite device is barebones with no ports and looks like an old fashioned WiFi extender. This means you won't be able to plug devices into the satellite via ethernet. It also doesn't have great reviews compared to the other Orbi products, most of the bad reviews appears to be from when people try to add additional satellites.
If you can stretch your budget a little further, then Netgear RBK40 is also worth considering as this uses similar devices for router and satellite with each device having four ethernet ports. The Netgear system is also capable of ethernet backhaul which will open up even more bandwidth between satellites.
Overall
As a tech geek, I am not sure my personal recommendation is ideal for people wanting an affordable option. However, I think you should always invest in the best you can afford, the Netgear RBK30 or RBK40 should offer the best performance and reliability than all the other options.
That being said you can't really say anything bad against the Tenda system when it is so cheap, and is a worthy choice if you just need functional Wi-Fi. If you can get the BT Whole Home Wi-Fi for under £100 I would seriously consider that too, it is well established and very well reviewed so it should offer suitable performance for the majority of people.
[content-egg module=Amazon template=list]