Over the past few months, I have upgraded my home surveillance, moving from cameras that recording motion only to microSD cards, to cheap Ezviz NVR and finally a BlueIris NVR with Sentry AI human detection.
I have done everything as cheap as possible, and that includes re-using old desktop hard-drives. I had one of them fail on my in the Ezviz NVR, but the second one is still going strong, however with three cameras including a 4K Annke I need something larger than 1.5TB. So I have been looking into surveillance drives and wondering if they are worth it and how much extra they cost over standard drives.
Do I need to use a surveillance drive?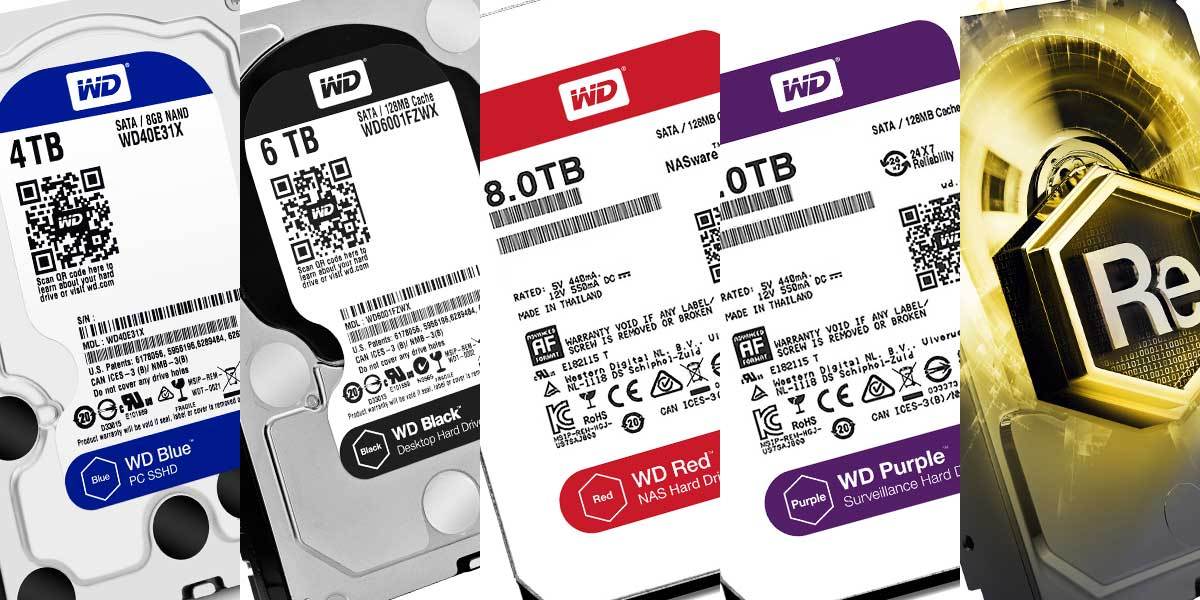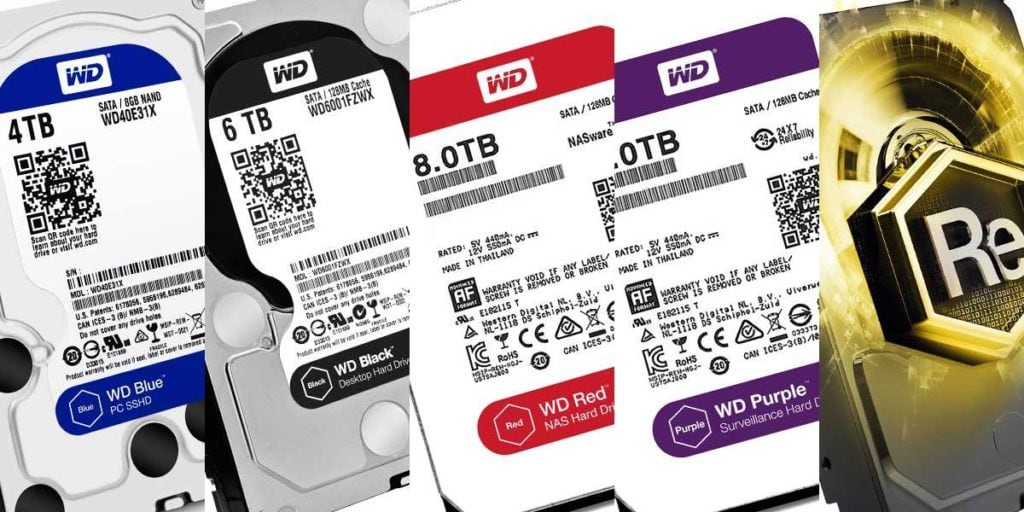 The argument against a standard desktop drive is that they are only designed to work 8 hours per day or so, and therefore a desktop drive is more likely to fail earlier than a surveillance drive.
Surveillance drives are also optimised to prioritize write cycles of video being recorded by the surveillance cameras over the playback, or read cycles, of the recorded video, as there is a much higher balance of writing than reading to the hard drive. The optimizations enable the hard drive to have high bandwidth for high-quality recording of video.
I have personally used old drives in an NVR. To date, I have had one drive die on my and the other is still going strong. So, they will work, and if you have spare drives lying around and you want the cheapest solution possible, go for it. Just make sure to check on it from time to time and be prepared to replace if needed.
Surveillance Drive vs NAS and Enterprise Drives
Surveillance drives are more closely related to NAS and enterprise drives, but again the firmware on the drive is designed to be write focussed to it will provide better performance overall.
From my limited understanding, a NAS drive such as WD Red is optimised more towards reads rather than writes, as that is what it is more often subject to. So while it can handle 24/7 use, it won't be optimal for CCTV.
Below I show that the price difference is not worth taking the risk on another drive type. The only exception to this may be shucking Western Digital enclosures for the white drives inside, as these are often considered cheaper. However, I still probably would not recommend this. For me personally, I don't mind an old unused drive failing on me, but I would be furious if I had spent £100+ on a drive for it to fail after a year.
Surveillance drive cost vs other drives
I have covered the cost of numerous surveillance drive below.
In the list, a 4TB surveillance comes in at around £100 for the three brands listed.
The cheapest internal 3.5-inch desktop drive I can find is the Seagate ST4000DM004 4TB which is £79.50
The WD Digital 4TB Blue drive is £94 and the Toshiba N300 4T NAS drive is £95.
That is not a big difference in price, so if you are looking at buying a hard drive for CCTV recording that it would be wise to stick with the proper drives.
Best prices for surveillance drives on Amazon
Western Digital Purple Surveillance Drives
735+ reviews 4.4 to 4.6/5
This seems to be all on separate Amazon pages, so different reviews for each one. I have only gone up to 8TB because the 10TB and up models start to increase in price per TB quite a bit.
Built for 24/7, always-on, high-definition security systems. With a supported workload rate of up to 180 TB/yr and support for up to 64 cameras, WD Purple drives are optimised for surveillance systems.
Seagate SkyHawk Surveillance Drives
24×7 workloads can leverage up to 14TB with drives designed for DVR and NVR systems. SkyHawk surveillance drives support up to 64 HD cameras and are equipped with enhanced ImagePerfect, which minimizes dropped frames.
Improve overall reliability when your SV system is populated with SkyHawk drives and SHM.
Rely on 3× the workload rating of desktop drives—up to 180TB/year.
Toshiba S300 Surveillance Drives
3,247 reviews (across their full product range) 4.4/5
Toshiba's 3.5-inch S300 Surveillance Hard Drive is designed and tested for 24/7 reliable surveillance, built for speed, capacity, and longer content retention. Capture and analyse every frame from up to 64 video cameras in high resolution with the S300. Space is important to continually capture a history of video evidence over a period of time. With up to 10 TB you get the capacity to record and playback the events in real-time in high resolution and with object identification and face recognition.
*not currently in stock but this was the most recent price sold by Amazon
Overall Recommendation
The general recommendation by many people always seems to be Western Digital Purple drives, based on the above pricing there is no reason not to go for them, as they work out cheaper than Seagate. The 4TB WD has the lowest cost per TB, but there is barely any difference with that and the 6TB version.
The one exception is the 6TB Toshiba S300 which drops below £20 per TB. Unfortunately, it is not in stock via Amazon anymore. According to Keepa, this was in stock at this price up until mid-February.
Last update on 2022-05-21 / Affiliate links / Images from Amazon Product Advertising API