Veiu Smart Video Doorbell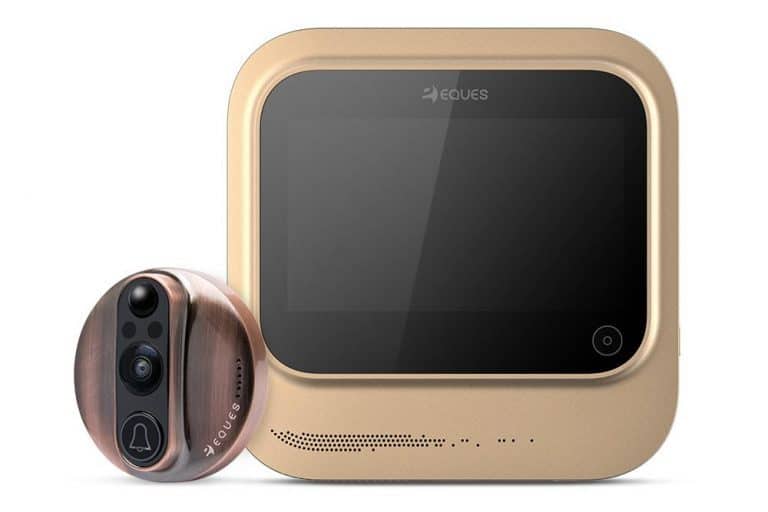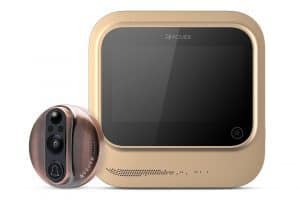 Product Name: Veiu Smart Video Doorbell
Offer price: 215
Currency: GBP
Availability: InStock
The smart home and home security market have boomed over the past year or two, but one security upgrade that hasn't seen a vast number of products released are home doorbells. In the UK, the only real option is Ring, and all the other choices seem to be low-cost Chinese imports (not that these are necessarily bad).
Veiu is one of the new brands trying to break into the market, they successfully got 1,353 backers to pledge $265,421 last year, and they are now selling their product globally.
The normal RRP is £268.94, but there is currently an introductory offer of £215.15, this makes it a bit more different than the Ring doorbell options, but this setup is a bit different.
What Veiu don't make very clear is that this isn't designed to replace any generic doorbell in the UK, it is specifically designed to replace peepholes. On their homepage there is no way of immediately knowing this, with there only being a small mention stating:
"VEIU transforms the standard peephole into a video doorbell; it's impossible for intruders to see inside from the outside."
I think the issue here, at least in the North of England is that the typical house doesn't have peepholes. In flats, this may be true, but most homes I walk past have uPVC doors, often with glass panels, rather than solid wood or plastic doors. In Europe and the States this is likely different, and for flats it certainly is.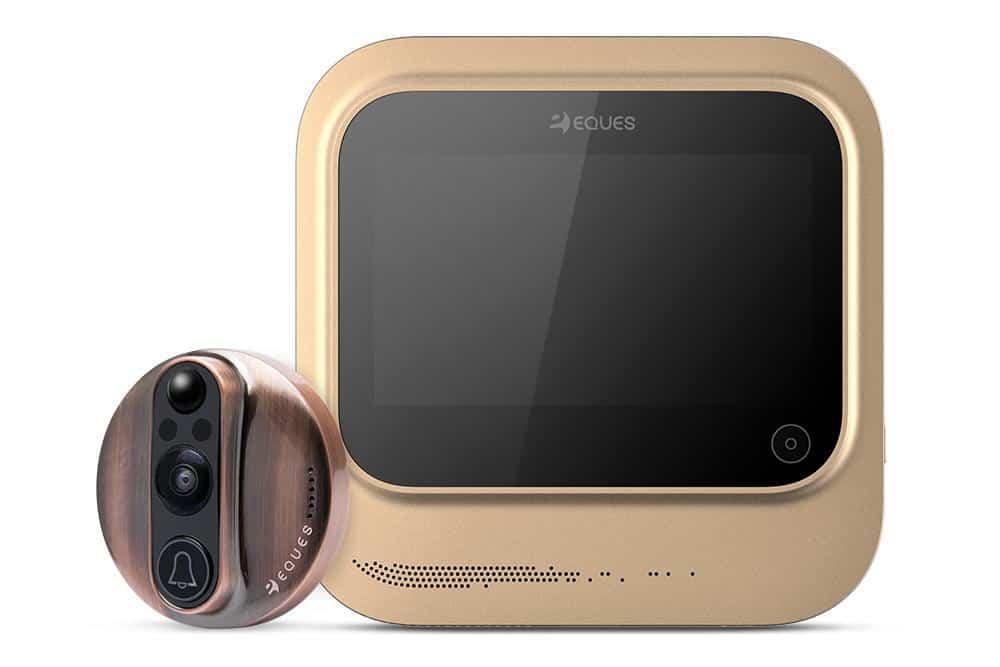 Features
Assuming you do have a door that is compatible with the Veiu then it offers arguably a superior specification to Ring.
The Veiu comes in 2 parts, there is the doorbell section which goes over the hole where your peephole would be, and then there is a 5" LCD touchscreen. The peephole section has a barrel extending out of it with a wire, and this slots through the peephole, the wire is then connected directly to the LCD screen.
So, the basic functionality gives you a full 180-degree view of who is at the door on the LCD screen; it also works at night due to the IR functionality. This is a far superior to a standard peephole which is quite a restricted view.
Beyond that, it can also:
Automatically detects motion and can be set to take a snapshot and send an alert to your phone.
Send an alert to your phone, or start recording video when motion is detected.
Makes your home door available, at the touch of a button wherever you are. So you can talk with your visitor even if you are not at home.
Transforms the standard peephole into a video doorbell, it's impossible for intruders to see inside from the outside.
Allows you to speak directly to whoever is at the door
The VEIU app enables you to save snapshots or video clips for later.
I had to make a bit of a mock set up to test this, due to the compatibility issues with my door, but the set-up is straightforward. It is arguably easier than a wired Ring doorbell, as you should already have a peephole to work with.
With the bulk of the electronics being held in the display, the battery is larger than the Ring, and it is claimed to last up two months in standby mode. Charging it is also less of a chore as you charge via the display using microUSB rather than having to remove the doorbell. This also means you could, in theory, hardwire the display.
Performance
In practice, in my limited set-up, the system works well. The touch panel is responsive and gives a good clear view of who is at the door. The time between pressing the doorbell and the chime alert is instant.
The time between the button being pressed and your phone being alerted isn't very responsive; there is around a 20-second delay. This isn't an issue with this device specifically but just the nature of this product. It needs to wake up, send the notification and the device receiving it. You can change sensitivity to improve things, but this will obviously negatively affect the battery life.
My Blink XT which I have pointed down to the right in front of my front door takes 20-30 seconds typically. The issue here is that some delivery people are not very patient and they basically ring the doorbell and walk away, I have had Amazon people entering the van between my old-fashioned doorbell rings and me walking downstairs to answer the door.
The app itself is easy to use and feel responsive. Interacting with people at the door is excellent, and it is something I wish I could get to work with at my home so I can tell the delivery person to leave items in a safe place rather than take it to the depot.
Overall
If you live in a flat or home with a peephole this is a more logical option than the Ring doorbell; it is also harder to steal which is a likely risk of Ring. It performs well, and remote viewing and communication is a great feature. The cost is a bit more than Ring, but you are getting more hardware for your money, so I think this is justified.
You can buy the Veiu today from Veiu.co.uk for £215.15 during its introductory period.