Edifier R1010BT Powered Bluetooth Speakers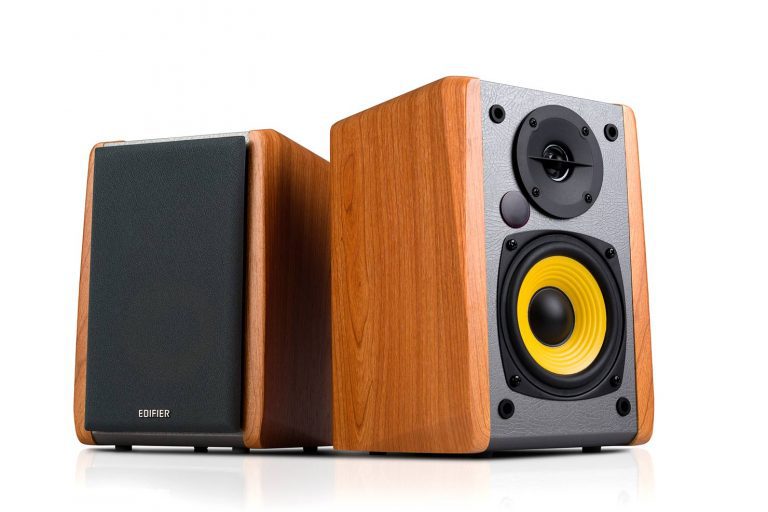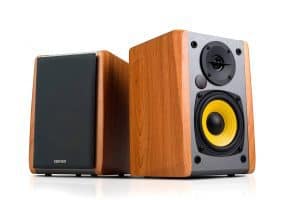 Product Name: Edifier R1010BT Powered Bluetooth Speakers
Build -

75%

Sound Quality -

75%

Price -

85%
Edifier offers a vast range of speakers that are available on Amazon that suit every budget and almost any need. I have previously reviewed several of their models before, with them primarily being 2.1 based systems.
The Edifier R1010BT powered Bluetooth speakers are a more traditional bookshelf style design in a 2.0 format. These are powered speakers so no need for an amplifier and can accept inputs from the dual aux cables, or via Bluetooth. Priced at £79.99, they are quite affordable in my opinion.

Design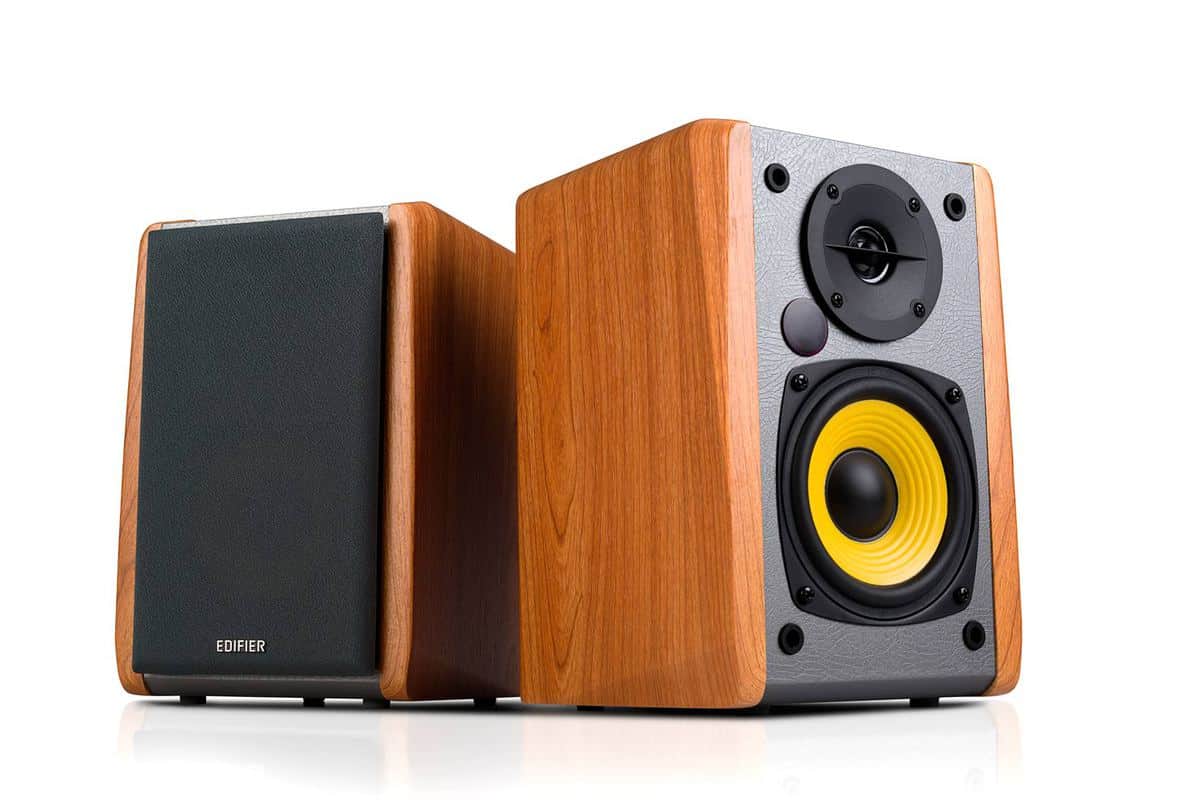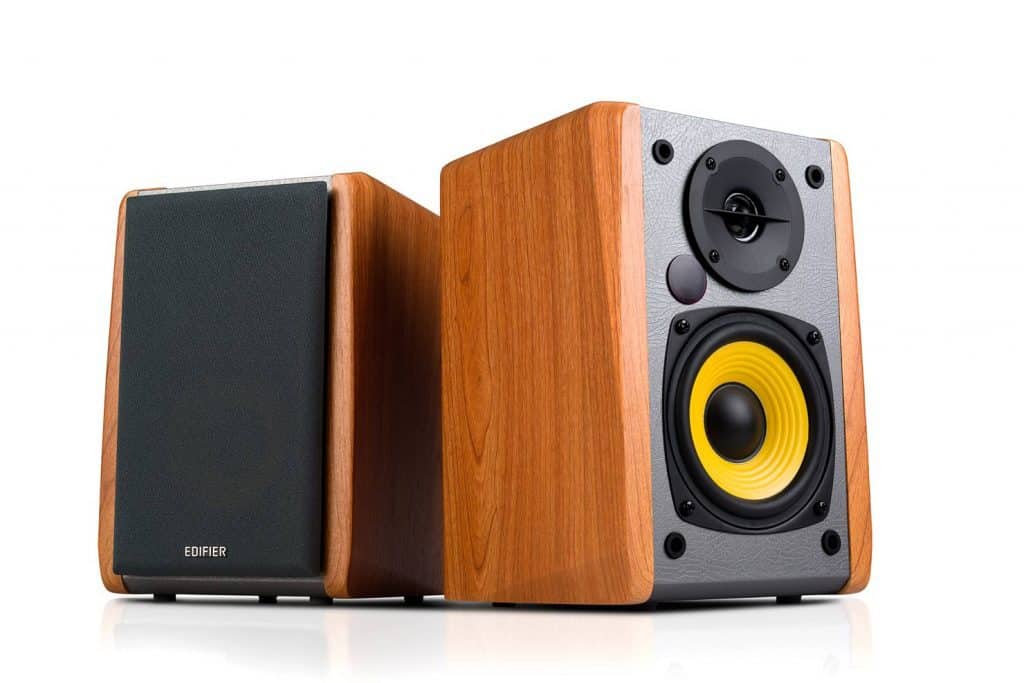 Due to the 2.0 style of these speakers, they are quite large on my desk, unlike 2.1 systems, these speakers need to provide all the base themselves. For me this is not ideal as I have three monitors which span my full desk, so large bulky speakers isn't perfect, others may prefer this style as it avoids a massive box sat on your floor. The speakers themselves are traditionally designed contained in wood cabinets and mesh grills, they should fit most environments.
The build quality of the speakers feels good, and they give off a much more expensive look than they are.
Being powered, they do not require an amplifier, and all the main electronics are kept in one speaker while the other is connected using a traditional speaker cable. I like the use of the speaker cable as it gives you the option to change it if required, so for me, I could get a much longer cable and have the speakers mounted further to the left and right of my table.
Another appealing aspect of these is the dual aux inputs as well as the Bluetooth. This allows you to connect multiple sources at once, so in my example, I have my PC connected, but also a raspberry PI connected for when I watch TV.
Two dials on the back of the active speaker allow you to adjust the master volume and bass level. This will enable you to tweak the settings to your preference. There is no remote control though so changing the volume can be annoying. Ideally, you would set it to your highest volume then control it via Bluetooth or your PC speaker volume settings.
To switch from Bluetooth to aux and vice versa, you need to press the volume knob, which is not immediately obvious unless you read the manual.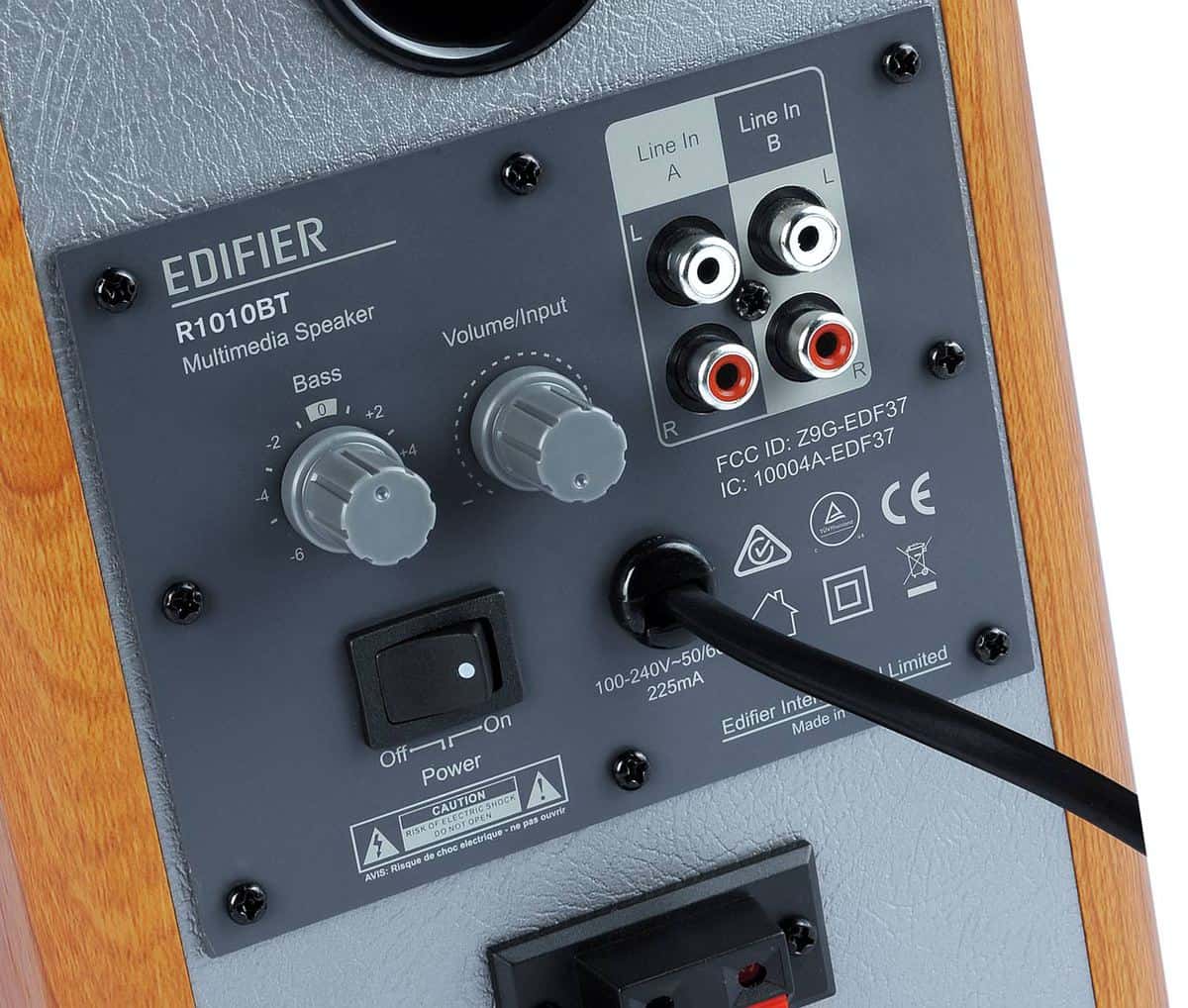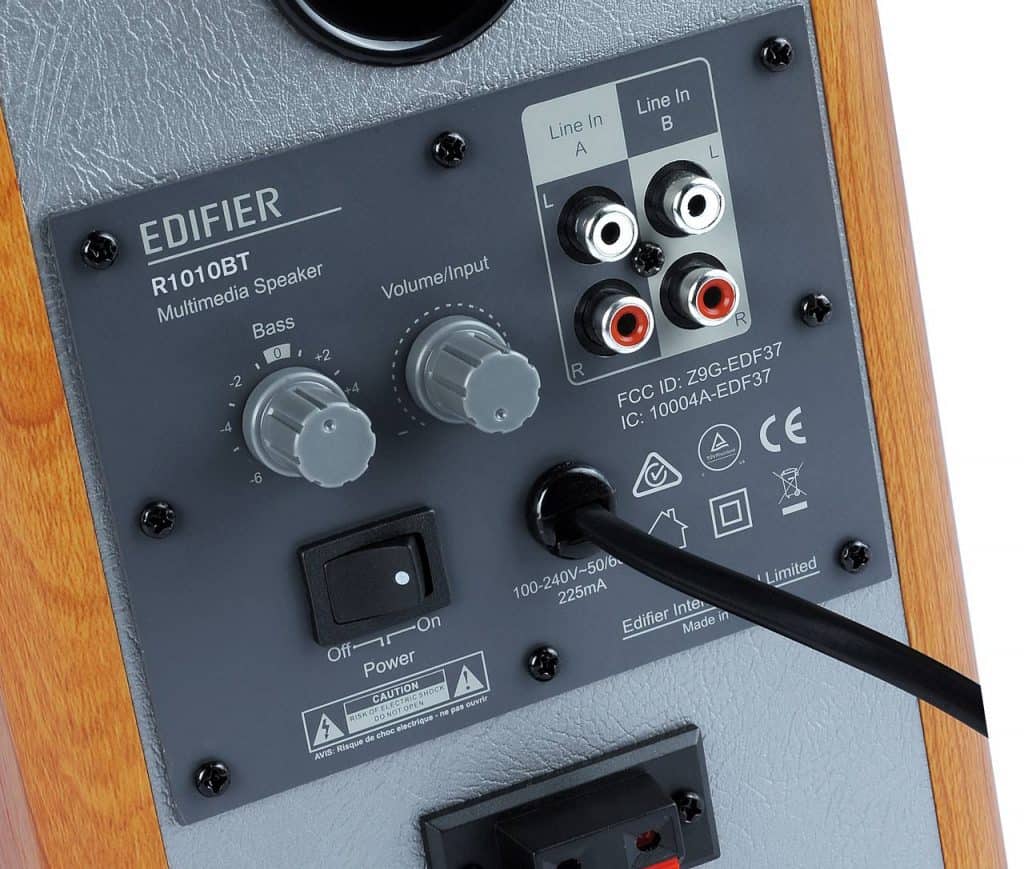 Sound
The R1010BT's power output is quoted at 2 x 12W, in practice, they offer a good level of volume, more than the quoted amount would suggest. Sound quality is good for the price and style. You get excellent clear trebles and mids, with little harshness or distortion. The bass is decent, but it doesn't offer the room filling boomy-ness a dedicated subwoofer offers, depending on your placement, if the bass or volume is too high it can sound a little hollow.
The performance far exceeds typical low-cost computer speakers, especially in the 2.0 format. Personally, I would opt for a dedicated subwoofer, my Acoustic Energy Aego M 2.1 has done me proud over the years, and the small stereo speakers fit nicely under my monitors, but the overall system is messy with long cables and a big sub.
Overall
Overall, these are a good investment that provides excellent sound for the price range. They sound superior than the typical low-cost computer speakers you get from the likes of Logitech and Creative. The wooden design is also much more attractive than these plastic alternatives.