TP-Link Tapo Dimmable Smart Bulb Review (L510E) Review Rating
Summary
Cheap and cheerful doing the same job as much more expensive bulbs. The only thing to complain about is the limited Tapo product range
Pros
Cheaper than other branded bulbs
Works just as well as most competing options
Cons
Limited product range
Just E27 & B27 bulbs to choose from at the moment
Recently, TP-Link launched a new sub-brand called Tapo, offering smart home products at lower price points.
I have previously reviewed the Tapo C100 which turned out to be a surprisingly good little indoor camera for around £20.
Most recently they launched a range of bulbs, I have been sent the basic White L510E which you can buy for under £12.
Confusingly, the Amazon page lists five bulbs then two fittings. However, this is misleading with some genius decided to merge the TP-Link Kasa bulbs in with the TP-Link Tap Bulb (probably to make the most of the highly-rated reviews).
While they may be from the same company, Tapo is a separate system from Kasa requiring its own app.
Sale
Features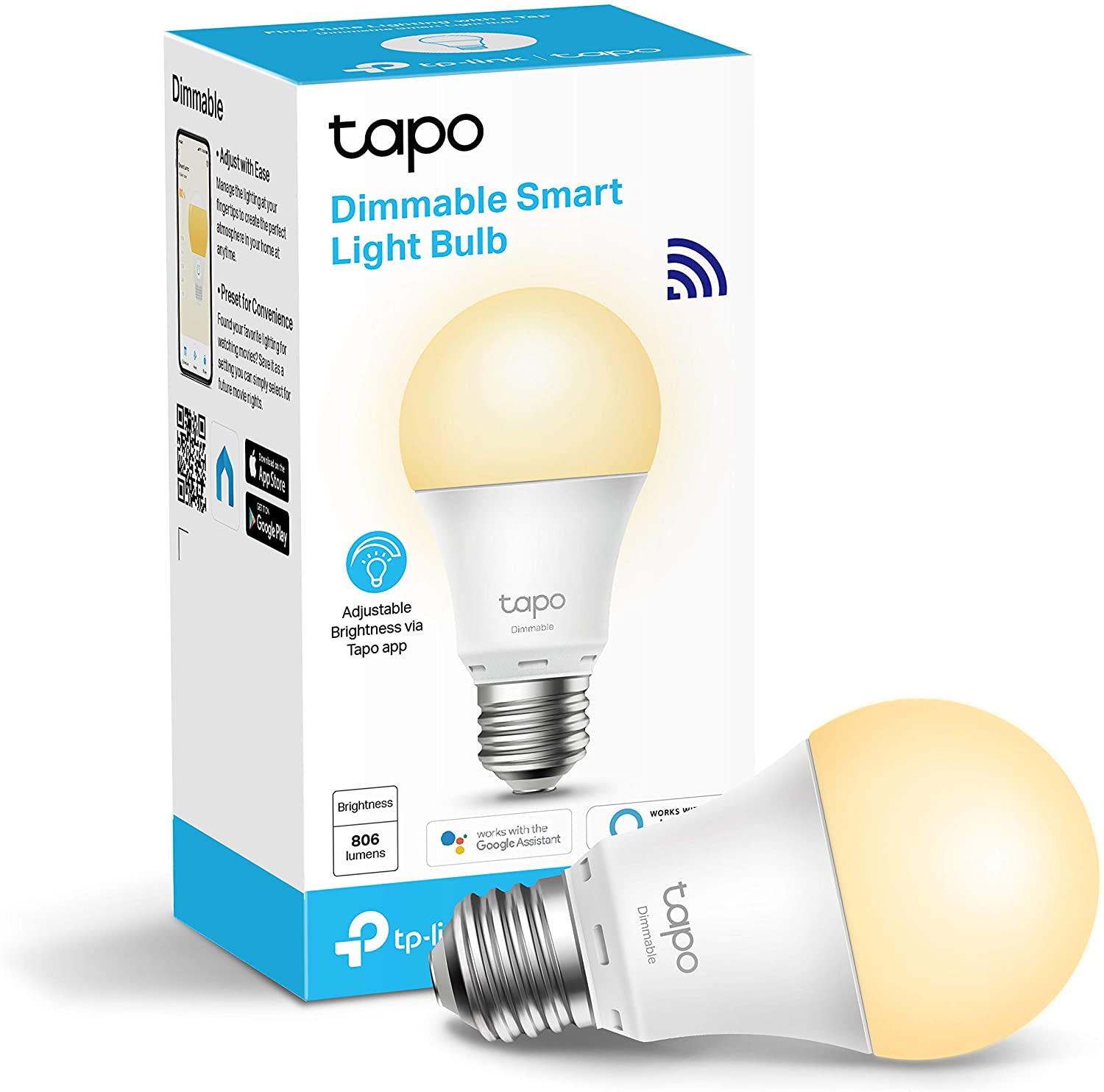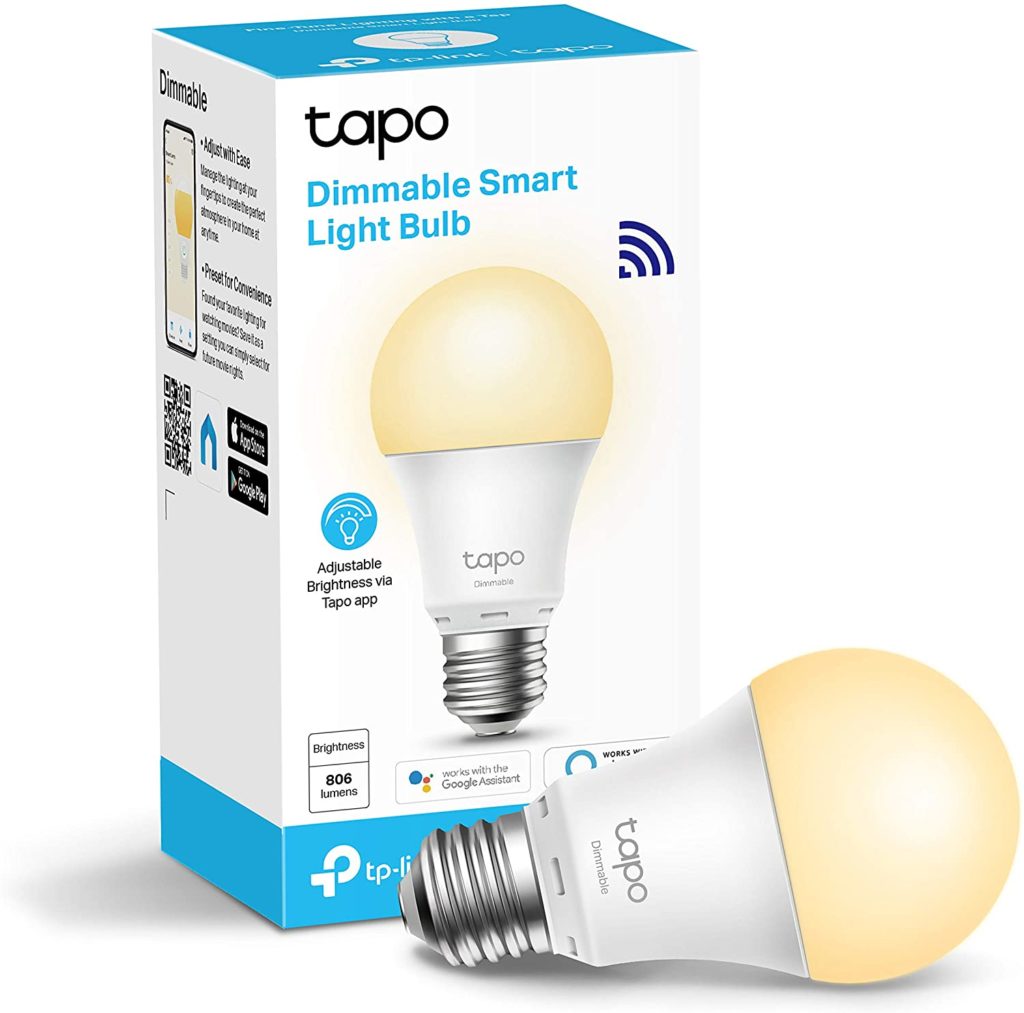 Dimmable (Adjust with Ease) – Manage the lighting at your fingertips to create the perfect atmosphere in your home at any time
Dimmable (Preset for Convenience) – Found your favourite lighting for watching movies? Save it as a setting you can simply select for future movie nights
Schedule (Set Your Times) – Create a regular schedule to turn on/off with the brightness you set
Schedule (Sunrise and Sunset Modes) – Automatically activate your light according to your time zone
Voice Control – Mange the lights with your voice commands as Tapo works with Amazon Alexa and Google Assistant
Remote Control – Take your phone out for the pocket and open the Tapo app to control your light remotely
Away Mode – Automatically simulate someone being at home to frighten away, unwanted visitors
Set up & In use
Set up is simple, you will need the Tapo app, then when you power on the light for the first time it will blink 3 times indicating it is ready to be paired.
Like other none-hub smart bulbs, this uses Wi-Fi, so you need to pass over the connection details to it.
With the bulb set up, you can create schedules, set an away mode and times, you can then control the bulb brightness.
Under smart actions, you can set up routings for leaving home, going to bed, and automate things like switching the lights on at sunset. These can all be combined with the various Tapo products; however, the product range is a little limited at the moment.
The TP-Link Kasa products can be integrated with Samsung SmartThings. However, this can not, the only way to link this in with other systems is with Amazon Alexa and Google Assistant.
Price and Alternative Options
This costs £11.49 on Amazon offering 8.7W of light, the alternative from TP-Link is the 10w KL110B priced at £14.99, but the 7W filament version (KL50B) is just £12.99.
You can get cheaper random brands on Amazon, but the Tapo bulb is so cheap I wouldn't personally consider them.
Market leaders, Philips Hue, require a bridge for their bulbs to work, which adds a significant price to the initial set up. Then individual bulbs are around £14.99. Hue has a wide range of bulbs and compatible products and integrations with other systems, so it is a far more mature ecosystem.
Overall
The bulb itself is excellent, at less than £12 there are no brand name bulbs I can find at this price. The app works well and is easy to use, plus set up was quick and straightforward.
The main problem with it is the limited Tapo product range which seems to consist of three products at the moment. If you want any bulbs that are not E27/B22 you will have to use other brands.
The TP-Link Kasa KL50 costs about £1.50 more, they also have limited bulb choices, but at least his system has options for multi-colour, filament and different temperatures of white.
If you plan to use schedules and voice control via Alexa or Google, then mixing and matching brands isn't too much of an issue, it just means you have to have multiple apps on your phone for setup and occasionally manging things.
I expect the Tapo system will continue to grow and improve. Hopefully, they will be integrated with other systems too, such as SmartThings.
Last update on 2022-05-18 / Affiliate links / Images from Amazon Product Advertising API