Thermaltake Ttesports Challenger Combo Keyboard and Mouse Review
Summary
Cheap as chips, perfect for a kids first build or someone on a strict budget.
Pretty much every PC gamer I come across online uses a mechanical keyboard nowadays, I do myself, both for gaming and office use, it is a much more pleasant experience to use, and there are various benefits for competitive gaming.
The problem with mechanical keyboards is that they are not exactly cheap. The cheapest option on Scan is GameMax Strike RGB, which is £38.99. Budget mice are thankfully cheap as chips with Scan having options for as low as a fiver. Overall that still leaves you with little change from £50.
If you are on a strict budget, needing to save as much money as possible a membrane keyboard is going to be the best solution, and the Thermaltake Tt Esports Combo RGB Gaming Keyboard & Mouse Combo is probably one of the most affordable options on the market. Priced at £19.97, that is about half the price of the cheapest mechanical keyboard on the market, and this includes a mouse.
The mouse is about as basic as it gets, but that's not a bad thing. There are some RGB elements, and it features a six-button ergonomic design, equipped with a precise and accurate gaming-grade sensor up to 2400 DPI with gaming-grade switches up to 10-million clicks for long-lasting gameplay.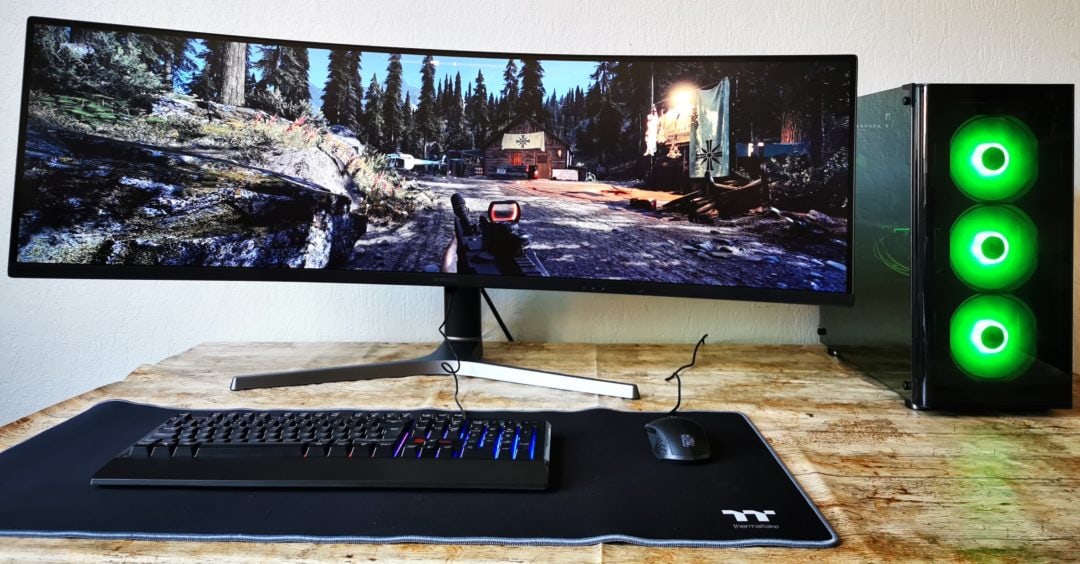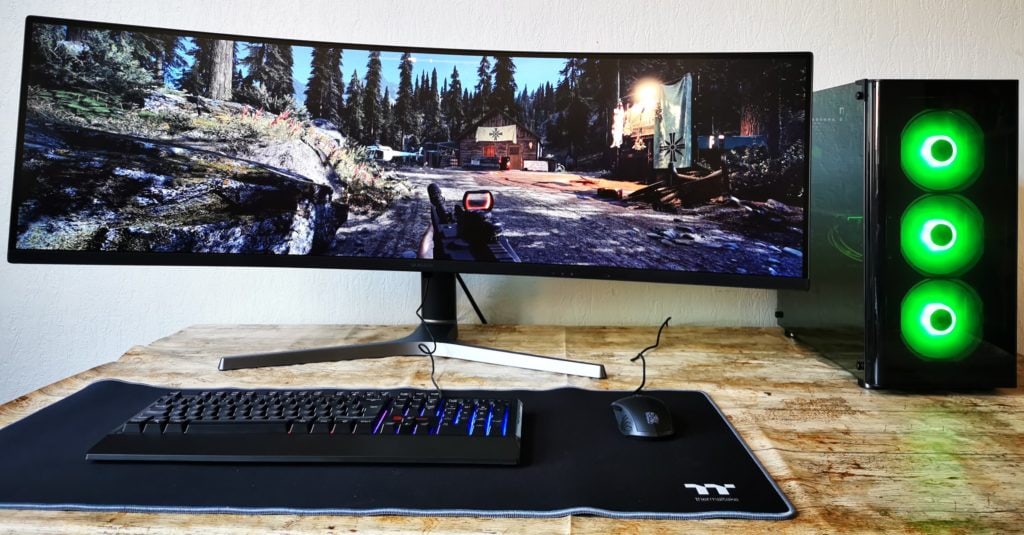 One feature I didn't expect it to have was DPI adjustment allowing you to find the right sensitivity for your need.
In use, it works perfectly well, it is a bit lightweight and plasticky, but that is to be expected. It is responsive and accurate, which is the most important aspect of a mouse.
The keyboard comes with a rainbow coloured backlighting with fixed static and pulse lighting effects, features a durable and tactile membrane rubber dome switch with guaranteed 5-million keystroke lifespan for utmost durability, anti-ghosting technology with 24-key rollover for fluid and uninterrupted gaming, and Windows & full keyboard lock to prevent accidental presses and for easy cleaning.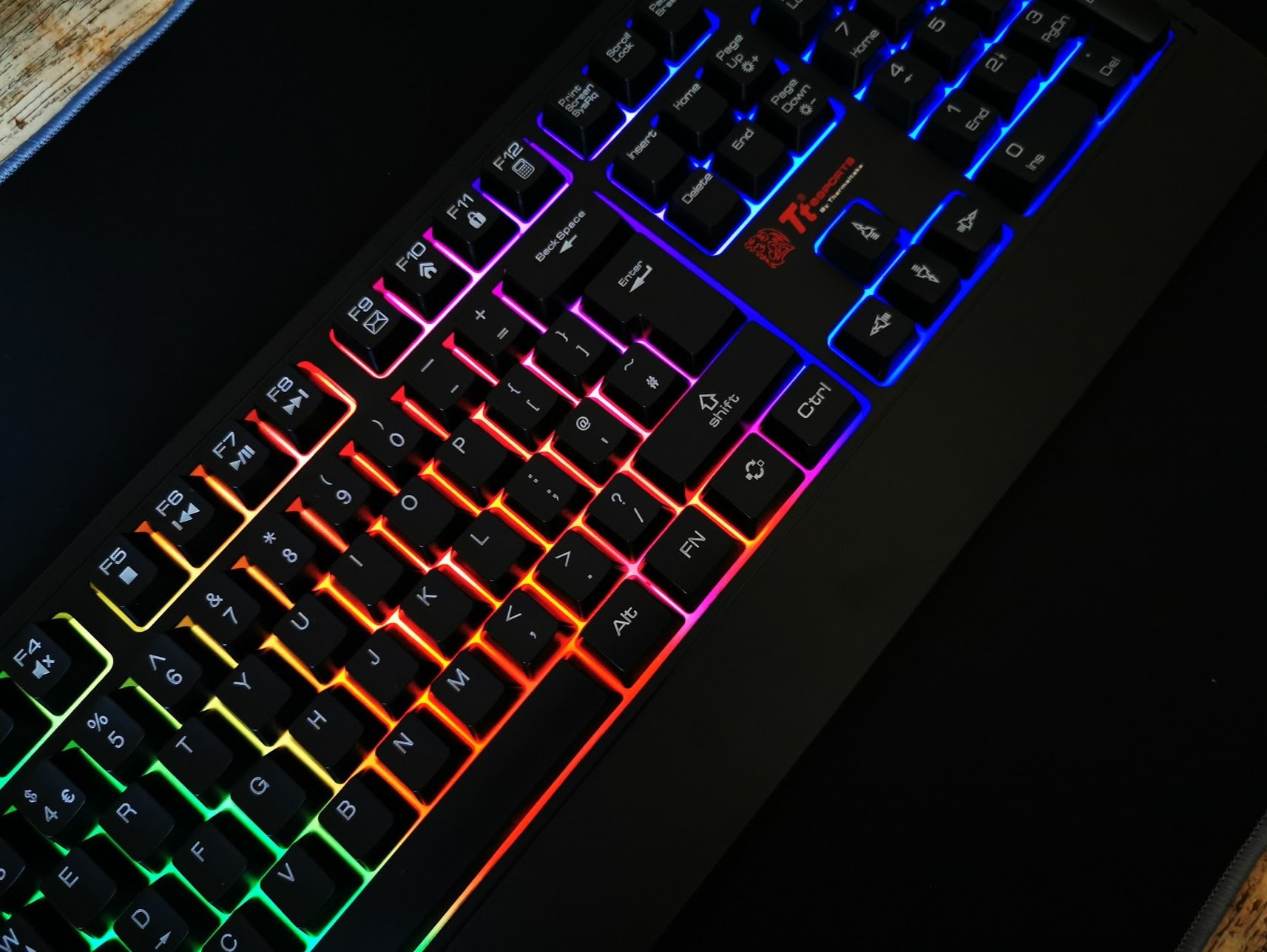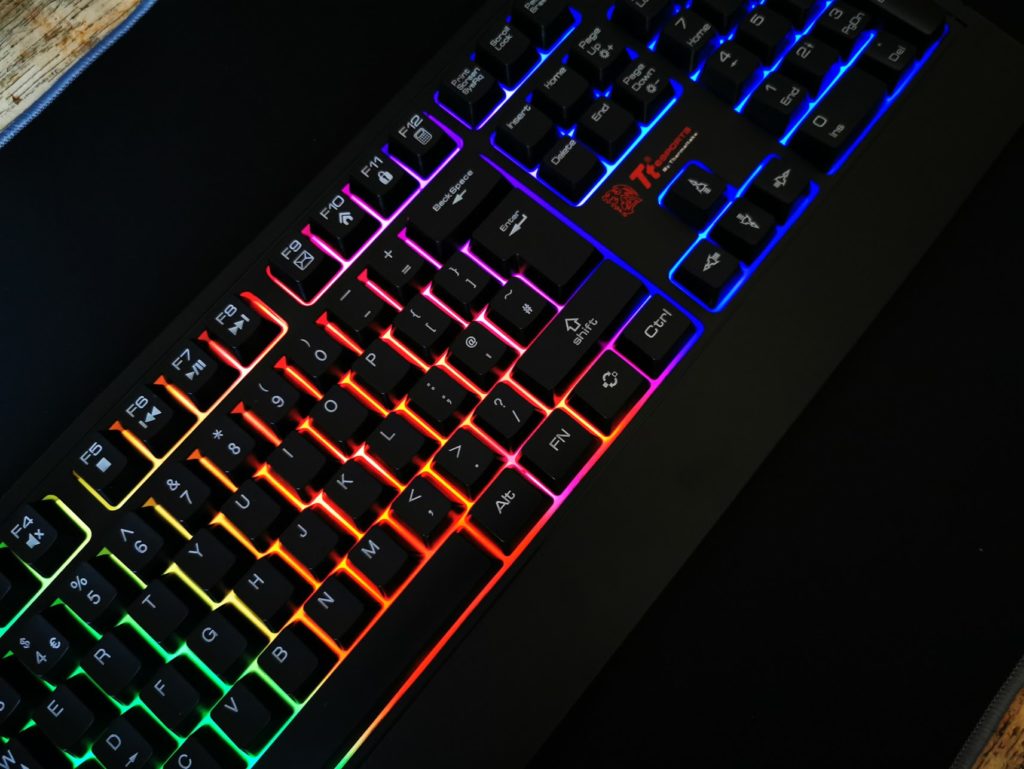 Coming from a mechanical keyboard, I am not going to try and say this keyboard is amazing, or anywhere near as good as its mechanical counterparts, but there is nothing specifically wrong with it, if I hadn't used a mechanical keyboard prior to this I probably would have thought this is fantastic.
Similar to the mouse, apart from the RGB factor, this is about as basic as it gets, it is a full-sized keyboard with no dedicated media keys, it does, however, have media functions across the F key. The important thing is that it works, and it works well for the target audience.
I used both the keyboard and mouse for a day of work and gaming, and never experience any issues. I am a poor gamer, so it had no adverse effects on my gaming, similarly, once I got used to the keyboard, I noticed no difference ton my productivity. It is also worth noting that the membrane keys are considerably quieter than mechanical, I used it for a day in the office and my colleagues were treated to not having to put up with my constant clicky-clack.
Overall
Both the keyboard and mouse are as basic as it gets, but with added RGB. Build quality is good and the overall design looks nice too. They work well, and if you have not ascended to mechanical keyboards, you would never notice the difference.
If I had a child and I was building his first gaming PC, this is probably the keyboard mouse combo I would get, at least until he proved his worth in Fortnite, then I'll splash out on an upgrade.