Following on from my previous posts about upgrading TerraMaster NAS devices with Unraid and TrueNas, this post is about upgrading my TrueNAS Core installation to TrueNAS Scale.
My main home server is Ubuntu Server, so I am more familiar with using Linux and Docker than I am with FreeBSD. I also like to try out new things.
TrueNAS Scale is still in Beta, so it's probably not the best thing to use for highly important data, but I am not too concerned as my backups are not essential.
Even though it wasn't essential, I did want to be able to retain the existing data that was on my TrueNas, just to save my hours of backing things up again. Thankfully this is easy to do, but I am not sure I recommend it.
TrueNAS Scale performance isn't great on the TerraMaster F4-422
TrueNAS Core has been around for years and has been highly optimised. TrueNAS Scale is still in Beta. So it probably comes as no surprise that the overall performance isn't as good, especially when used on relatively low-end hardware that the TrueNAS Scale performance isn't great on the TerraMaster F4-422 is based on (Intel Celeron J3455 with 8GB DDR4).
My biggest issue was managing apps, it is painfully slow to load. Loading up the installed apps page takes over 20 seconds, and I only have Nextcloud and NZBGet installed
I also installed the Truecharts app catalogue, which gives you an extensive range of installable apps similar to the Community Apps plugin from UnRaid.
The end result is that I am most likely going to go back to TrueNAS Core. I am confident that TrueNAS Scale will be amazing at some point, but for me, on my TerraMaster it is not quite ready to be my main NAS OS.
TrueNAS Scale Installation on TerraMaster F4-422
I followed the same process as my two previous TerraMaster upgrades.
I burned the TrueNAS Scale ISO to a USB drive with Rufus
I opened up the NAS, swapped out the TrueNAS Core USB with a fresh blank USB stick.
Inserted the installation USB into the rear port and connected a keyboard and monitor to the HDMI port
Followed the basic installation dialogue
Importing Pools from Truenas Core to Scale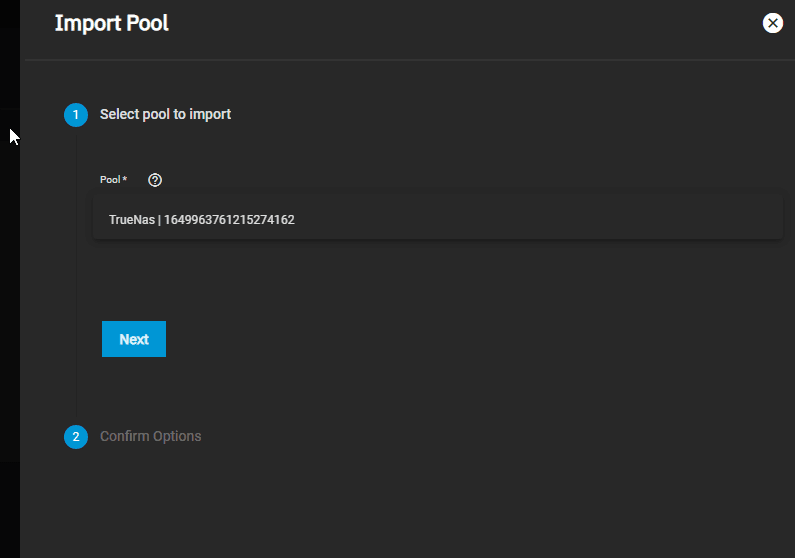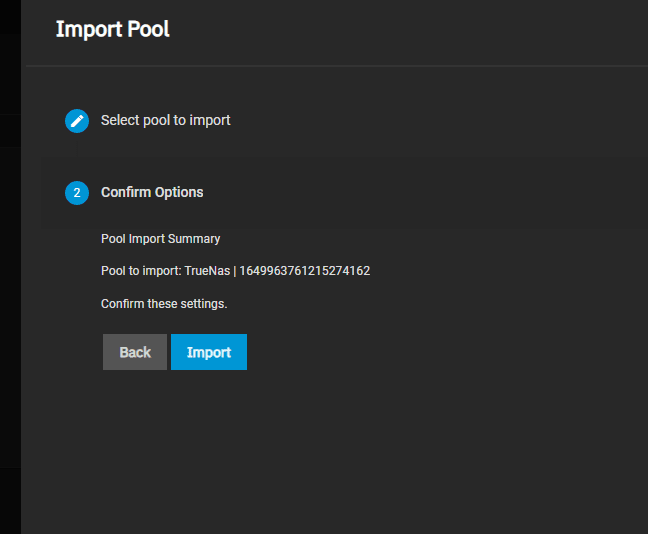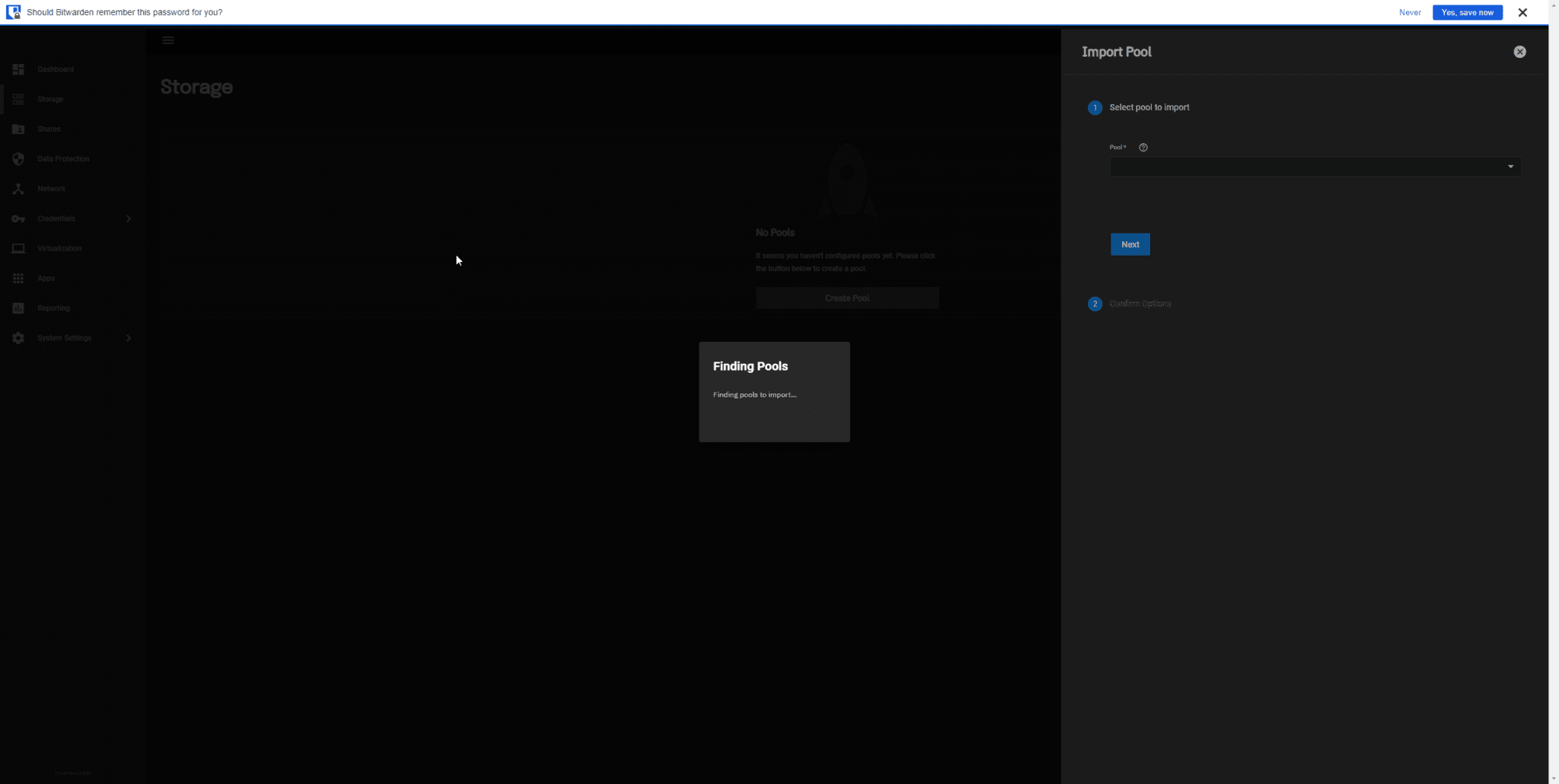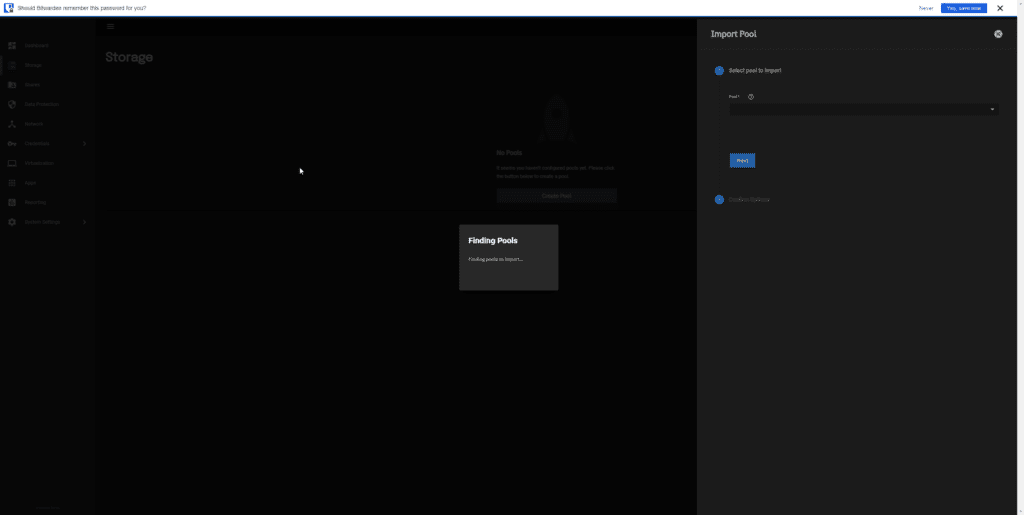 The first priority was restoring all my old data. It was easy, go-to storage, select import, select your pool and import. It took a few minutes, but everything was restored with ease, including the SSD cache.
Within the storage, you just need to go to import pool, select the existing storage pool, then next and confirm your options. This was all done within a few seconds.
The UI is a bit different from Scale vs Core, but it is very simple. For a basic SMB share, you just select add SMB, select your path and name it. You can then set a preset, I predominantly use the default SMB, but there is Time Machine and multi-protocol shares.
Setting a Static IP
Similarly, setting up a static IP was different but still easy. One issue I had was that it wasn't immediately obvious which interface was my 10GbE port.
Just like Core, you can only assign one DHCP and one static IP address.
Setting Up Apps


The default available apps are limited to just 7 options. For me, the only two of interest were Plex and NexCloud.
However, there is the TrueCharts catalogue which extends the available apps to around 300 (it was too many for me to bother counting properly)
For many people, this will be one of the big selling points of TrueNAS Scale. It is the closes thing you will get to the Synology app store or the Unraid community apps.
Adding TrueCharts to SCALE – App catalogue similar to Unraid Community Apps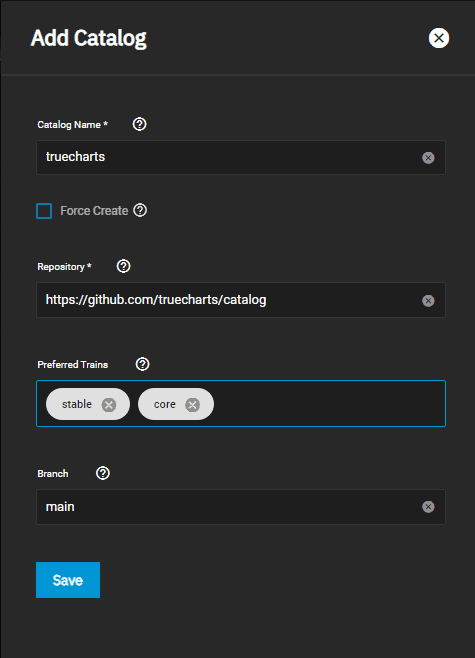 Adding TrueCharts is easy:
To add a catalogue, click the Add Catalog button in the Manage Catalogs tab and fill out the form
| | | |
| --- | --- | --- |
| Field | Description | Truecharts |
| Catalogue Name | The name the TrueNAS will use to look up the catalogue. | truecharts |
| Force Create | Set to add the catalogue to the system even if some trains are unhealthy. | Unchecked |
| Repository | The valid git repository URL. | https://github.com/truecharts/catalog |
| Preferred Trains | The trains TrueNAS will use to retrieve available applications for the catalogue. | stable (and optionally: incubator) |
| Branch | The git repository branch TrueNAS will use for the catalogue. | main |
However, with the TerraMaster, it took ages for the catalogue to be fully-added. I'd say well over 30 minutes, if not an hour.
Installing the apps wasn't so bad, but it is a bit more hands-on than UnRaid or Synology.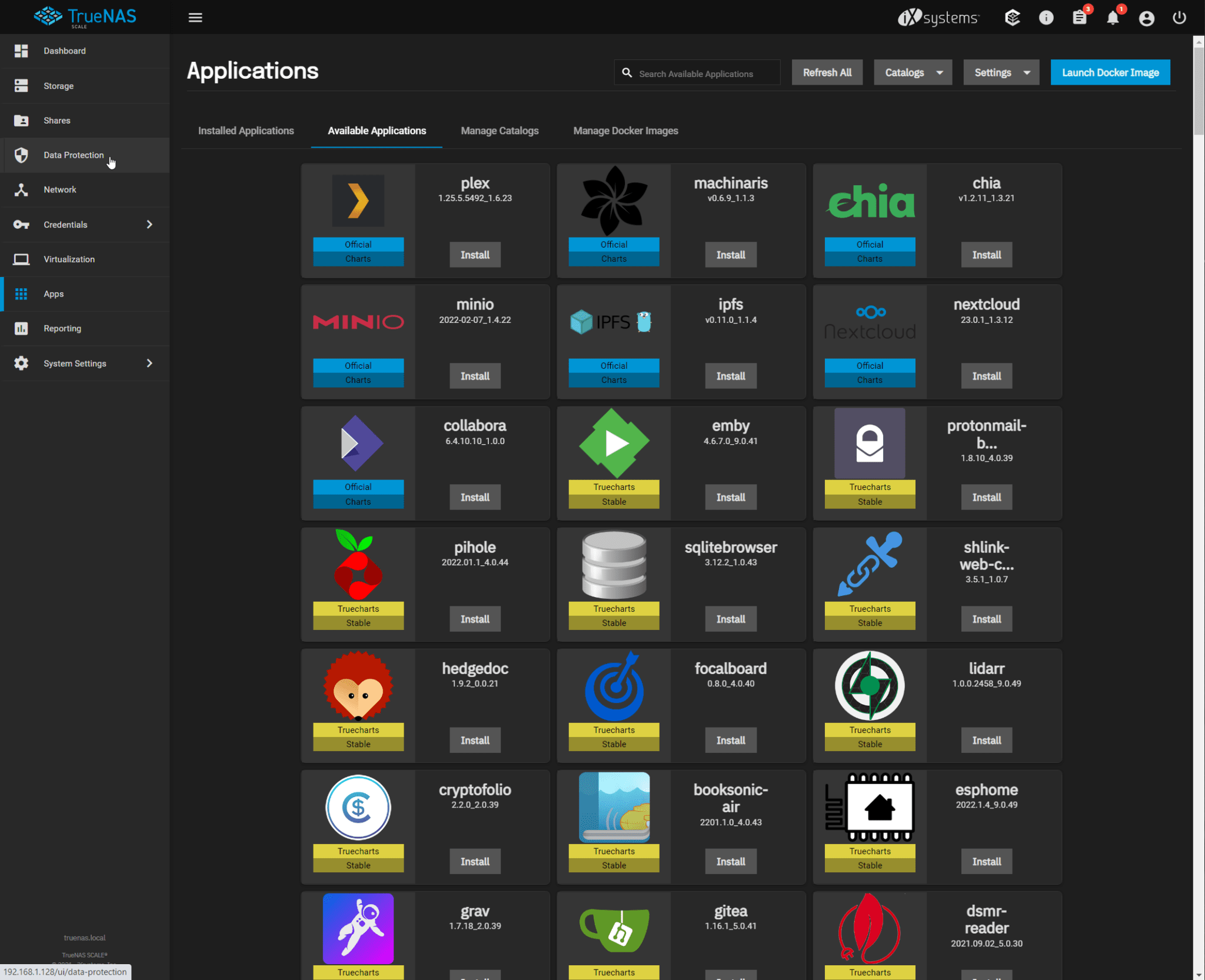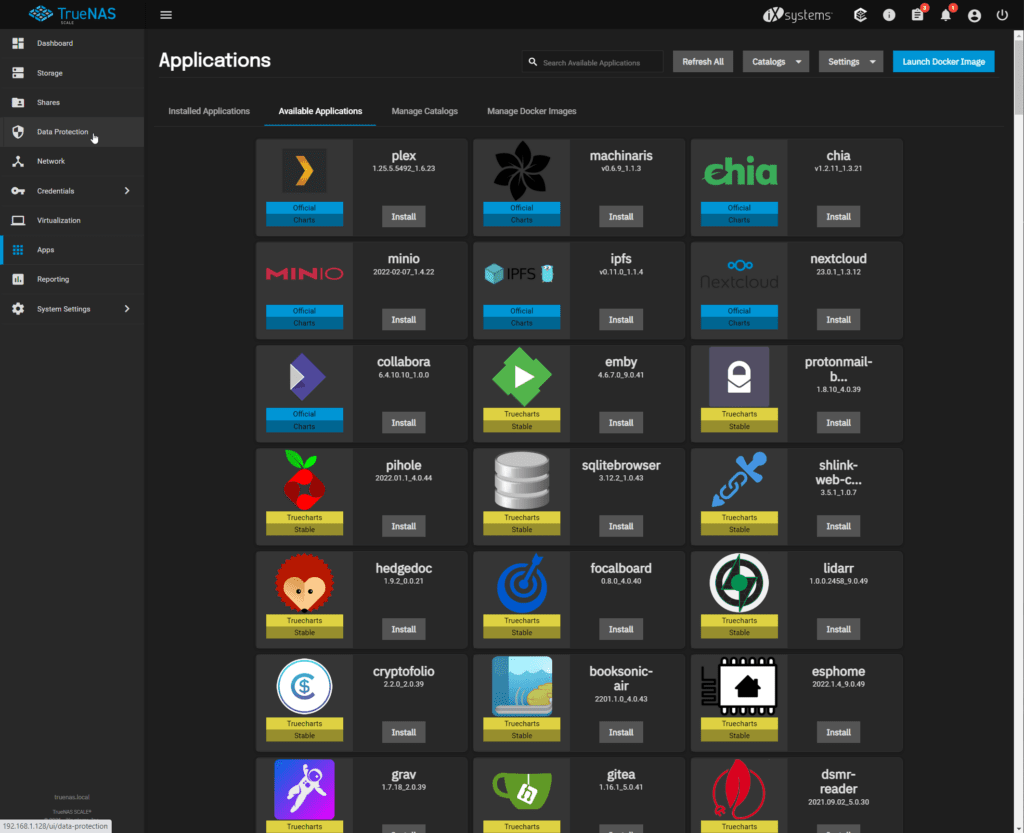 Throughput performance of 10GbE with RAID Z1 & SSD cache
Using CrystalDisk, network throughput performance is excellent. The SSD cache makes a massive difference with write speeds allowing me to achieve almost 600MB/s for SEQ1M Q8T1 files.
Overall
I guess this was a case of don't fix what's not broken. Moving from a stable and well developed NAS OS to a beta OS on low-end hardware was perhaps not the smartest of ideas. However, at least it cured my curiosity.
For the time being, I will be switching back to TrueNAS Core