GameSir F4 Falcon Mobile Gaming Controller Review Rating
Summary
A useful controller for FPS gaming allowing you to map controls to two shoulder buttons for improved reaction times and generally better ergonomics vs just using your screen.
Pros
Free up screen space in game
Improved reaction times
No app or pairing required
Cons
A little pricey for what it is
dropdown nodes restrict screen outside of gaming
GameSir are a popular gaming peripheral brand that offers a product range a little more varied than your usual keyboard and mouse options.
In my most recent review, the AimSwitch VX2 turned out to be a surprisingly good solution for console gaming, offering you the ability to use keyboard and mouse for the Nintendo Switch and PS4.
The GameSir F4 Falcon is a controller for your mobile, but it is a unique concept that requires no app or any form of Bluetooth pairing, this, therefore, makes it compatible with any device it can fit on.
The TLDR for this would be than the F4 Falcon is an adoptor that adds shoulder buttons to your phone using physical capacitive nodes that touch your screen, simulating screen presses.
I found shoulder buttons to be very useful when reviewing the Black Shark 3 Pro, and now you can add physical buttons to your phone for  £30.
No products found.
Features
Shoulder buttons for mobile gaming
No App required
No Bluetooth
OS independent – it works on anything you can mount it to.
One shot, triple taps, and 6 or 9 shot bust modes.
Set up
The F4 Falcon is battery powered, so it needs to be charged, and you get around 40 hours of play from one charge. With a charged controller, all you need to do is mount it to your phone.
There are then two little drop-down pieces of plastic that sit on top of the screen, these then have the little metal capacitive nodes.
Then when in-game, you will need to customise your controls dragging the appropriate command to where the nodes sit. While not technically hard, it did take a little messing around to get the buttons in alignment on both sides.
So for Call of Duty I have the aim on the right and crouch on the left.
In use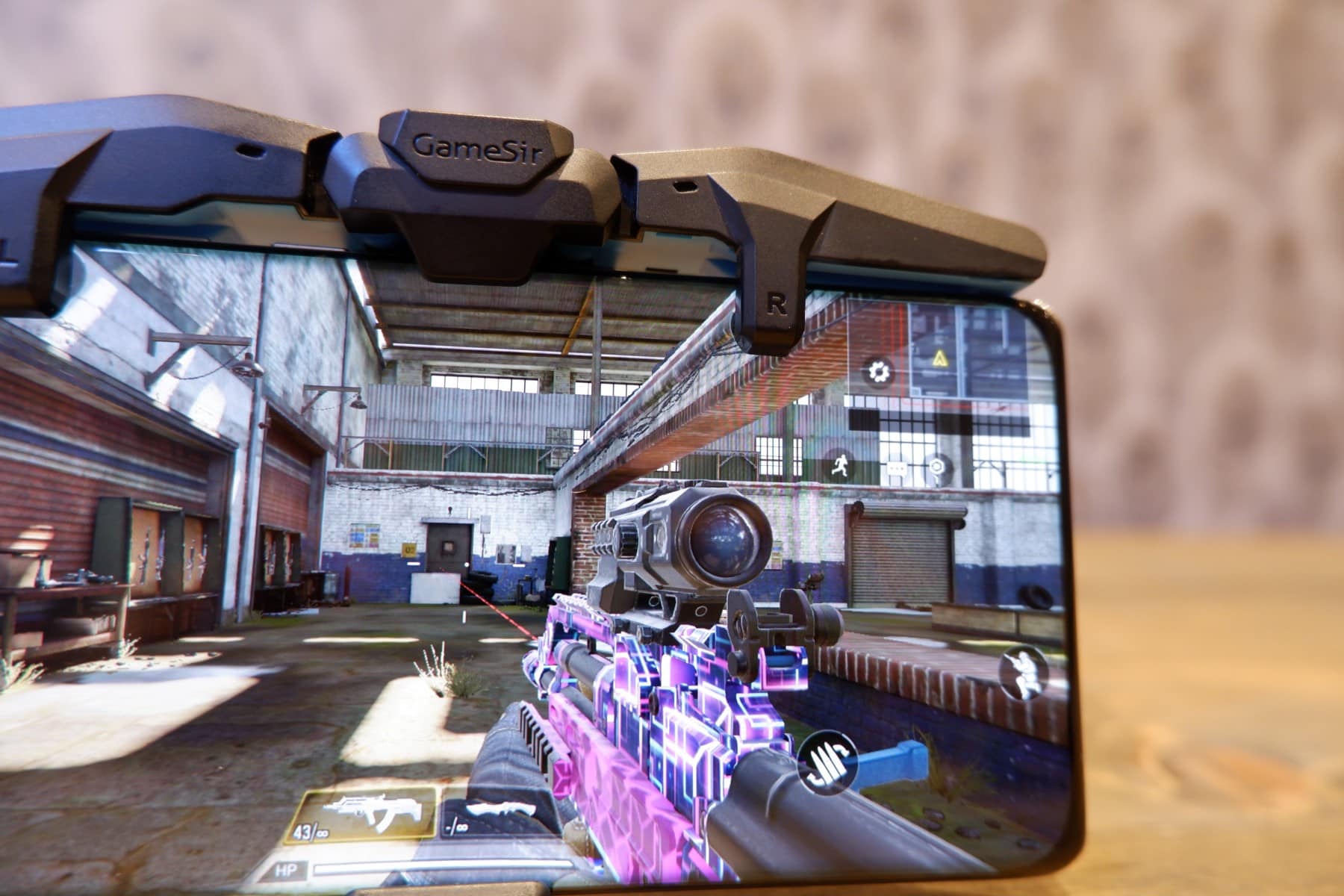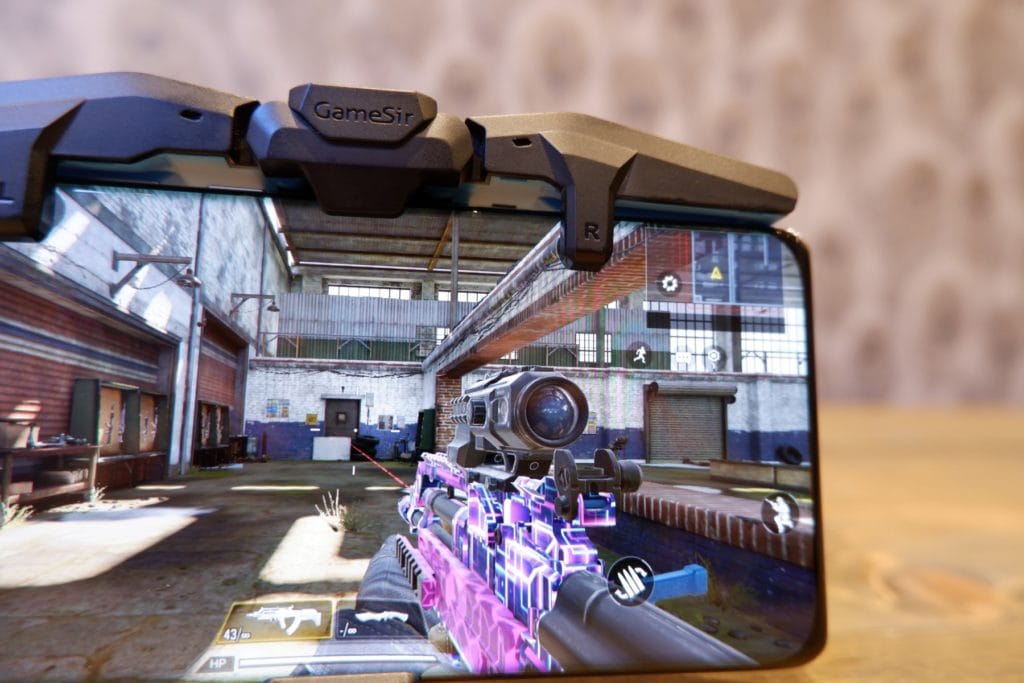 I found they work very well, assuming you have aligned the controller to your chosen command properly accuracy is perfect. The ergonomics of the controller and the buttons themselves are good too. With the Black Shark 3 Pro with its built-in buttons, it was a bit of an awkward position to be pressing the shoulder button, but this feels much more natural.
When playing COD, there is a noticeable improvement in my performance when using this vs just the screen by itself.
Because there is no app or pairing, once you have set it up, it just works, so it is much less hassle the Bluetooth options.
Outside of the game, the pieces of plastic can get in the way of navigation items, so sometimes if you drop back into the menu, it can be annoying. Due to its design, it is not something you would want to leave permanently on your phone either.
Price and Competition
There are a few devices offering a similar concept, most of them are more affordable, but I would say the overall design is less appealing (to me). Some of these offer 4 and 6 button mapping too, but most of them only have mediocre reviews on Amazon.
To the best of my knowledge all of these are mechanical, using springs for the button presses, so won't offer the triple tap/burst mode features.
znwiem Mobile Game Controller for around £17 offers a 6 finger design with a side grip concept.
No products found.
DELAM Mobile Game Controller is a four-button design for just £15
No products found.
IFYOO Mobile Game Controller for £13.99 offers a sort of clip-on 2 button design
Overall
These work as an effective way of adding shoulder buttons to your phone at a relatively low price and with no app required. Considering the Black Shark 3 Pro costs £260 more than the standard model, for the added benefit for a bigger screen and built-in shoulder buttons, this would make the GameSir F4 Falcon seem like a bit of a bargain too.
That being said, I still think £30 for a couple of shoulder buttons is a little steep. It may be electronic, but they have not had to develop an app for it or any other advanced features.
However, if you are a keen gamer, especially with FPS games, £30 is not a massive amount of money to pay for improved performance.
No products found.
Last update on 2022-06-19 / Affiliate links / Images from Amazon Product Advertising API