Sphero Mini Review
Design -

85%

Features -

95%

Price -

80%
Sphero has become a popular brand of remote-controlled robots, they are particularly well known for their Star Wars series of robots including the adorable BB-9E and BB-8.
If you on a smaller budget they have the Sphero Mini which is a fantastic stocking filler come Christmas and a sure way to entertain both children and adults alike.
Sphero Mini fits a huge experience into a tiny robot the size of a ping-pong ball. Aside from driving and addicting games, get the ball rolling just by using your face. Yes, you read that right. Face Drive is a crazy feature that uses facial recognition technology to drive the ball. And thanks to the beauty of app updates, there's always more features on the way.
Packed with teeny tiny tech, Sphero Mini has a little gyroscope, accelerometer, and LED lights that glow in millions of colours. Colourful, interchangeable shells are available, so you can easily switch one out to suit your mood. Included with Sphero Mini are three mini traffic cones and six mini bowling pins to inspire some fun right out of the box. With almost an hour of play time, Sphero Mini is one of the next big things.
[button link="https://amzn.to/2rEvRem"] Buy the Sphero from Amazon[/button]
The device is unsurprisingly very small, and cute. There is a small microUSB chargeable robot encased in a colourful plastic shell. The robot contains an array of motors, LEDs and gyroscopes. Which then allow it to roll around when controlled via an app.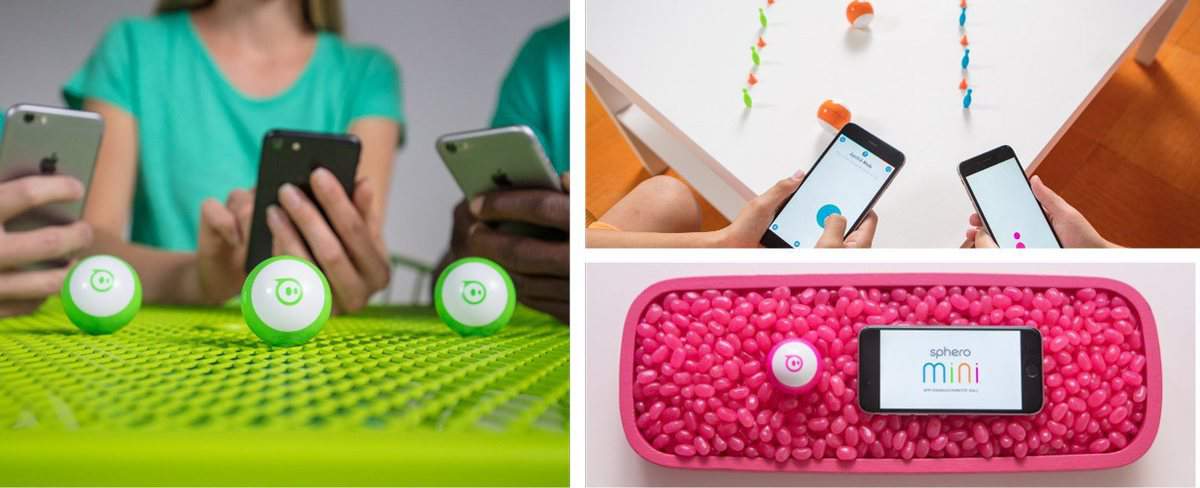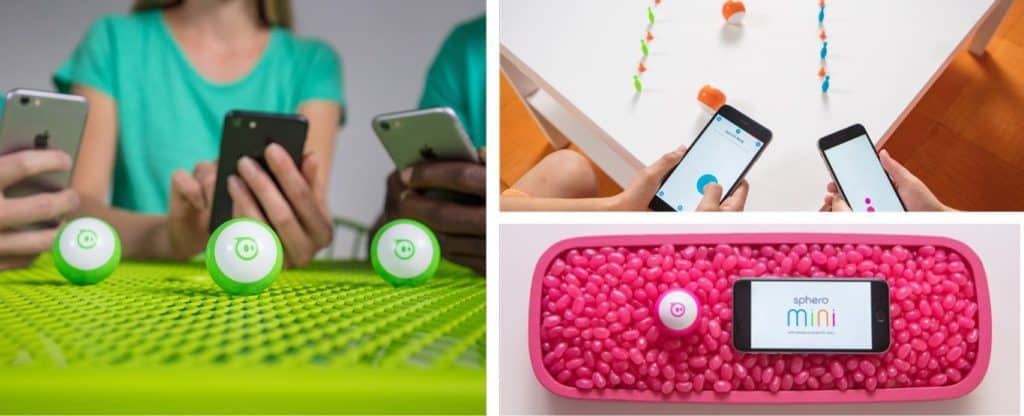 Set-up
It is quite a simple process setup up the Sphero Mini, you need to charge it for 45-mins then place it back inside its ball and pair up. If it has fallen asleep after charging you need to double tap it.
I did have some issues getting my Mate 10 Pro to pair with it, but it worked fine on another Android device and an iPhone 7.
I did find that after charging it then leaving it, the battery was dead the next day.
Performance
A remote-control sphere sounds like it would be fun at first but get boring quickly, however, the Sphero Mini managed to entertain me much longer than expected. Sphero has managed to squeeze as much entertainment out of this little sphere as possible by implementing various driving modes including the face drive option which allows you to control the robot via your facial expressions.
A clever way to improve its target audience is the education mode, this allows you to control it with JavaScript code and also analyse sensor data. While I don't have children, I think this is a fantastic feature, I didn't get to experience programming until I was about 14, and that was in Basic. Getting a child into programming as early as possible can open so many doors for them later in life. I have been meaning to get back into programming for the past few years but it is hard to motivate yourself with all the responsibilities of being an adult, so I am quite jealous of all these kids learning code so early on.
Overall
I have been pleasantly surprised by the Sphero Mini, it offers a great deal of entertainment for something so basic, and the education features mean it will be useful long after you are bored with the remote-control features.
At £49.99 it is quite expensive for such as small device, and if it was just a remote control robot I am not sure it would be worth it, but if you plan to use it as an educational tool it is a fantastic option
[button link="https://amzn.to/2rEvRem"] Buy the Sphero from Amazon[/button]