For some reason, Samsung doesn't officially launch their M series phones in the UK or EU. These tend to be for the Indian market only, which is a shame because for a low-mid range phone they have some impressive specs.
The Samsung Galaxy M30 was only launched in February this year, but Samsung is already updating it with an S model.
Normal this would reflect a couple of small upgrades, but Samsung has gone all out with this model, they probably could have passed it off as the Galaxy M40.
Display & Dimensions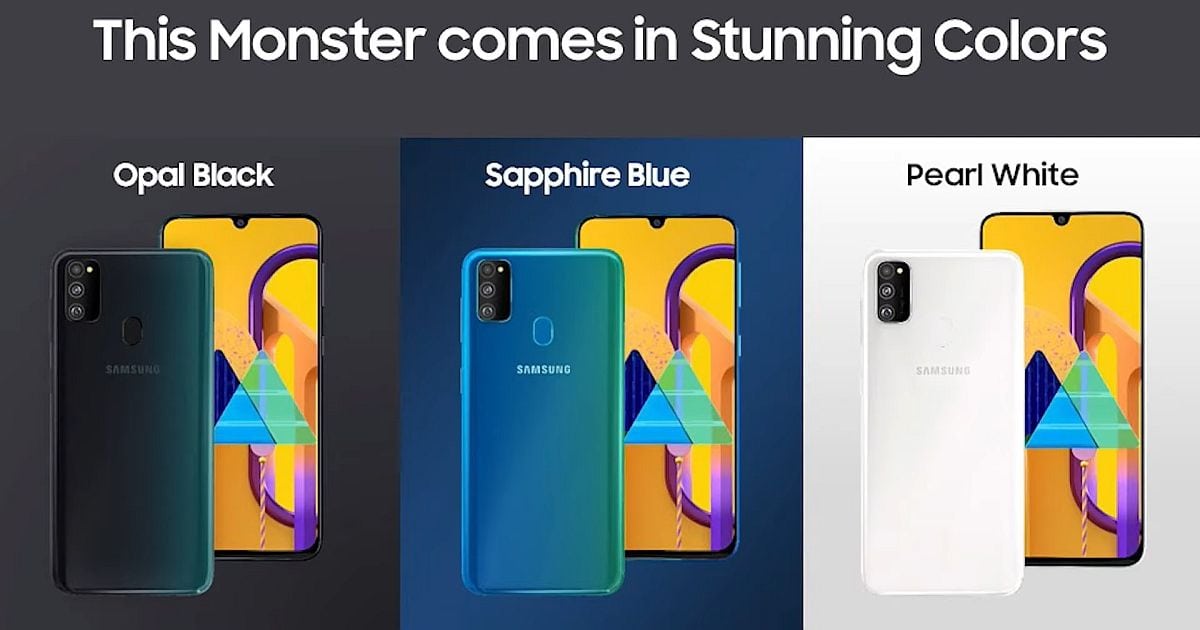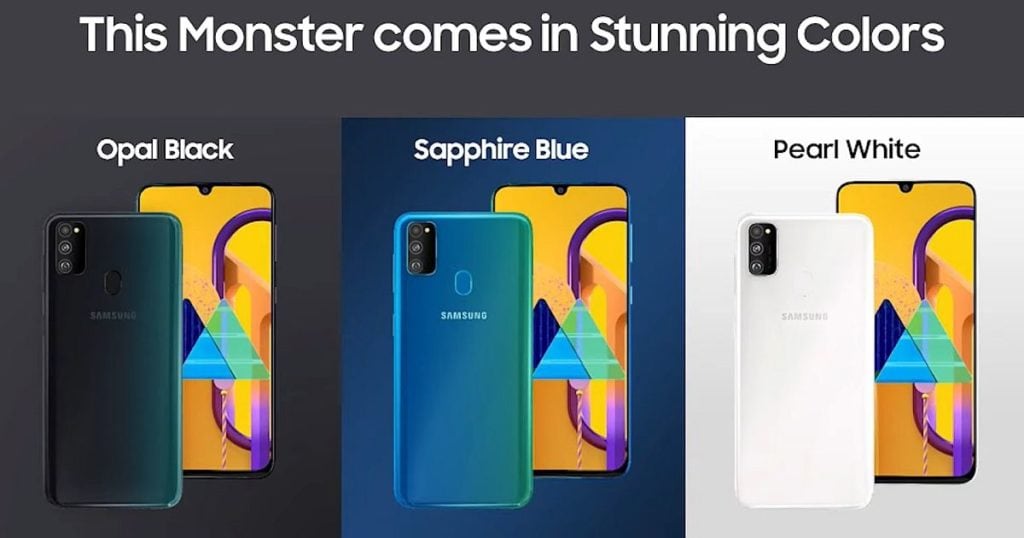 There has been a small upgrade to the display switching from an aspect ratio of 19.5:9 to 20:9 which bumps up the resolution from 1080 x 2340 pixels to 1080 x 2400 and gives you a higher pixel density of 411ppi.
The exact dimensions have not been revealed but this is now thicker and heavier (174g vs 188g), likely due to the larger battery.
Chipset, RAM & Storage
The chipset has been upgraded to a more modern Exynos 9611 from the Exynos 7904. The 9611 should be much more powerful thanks to using four A73 processors vs two, which are also clocked quite a bit higher.
The GPU has also had a large upgrade, going from a two core G71 to three core G72.
Storage is also faster thanks to UFS2.1, and finally, the fabrication process has been shrunk down to 10nm which should make the phone much more power-efficient.
RAM and storage options remain the same with the base model using 4GB of RAM and 64GB of storage.
Processor
Exynos 9611
Exynos 7904
Fabrication
10nm
14nm
CPU
[email protected]
[email protected]
[email protected]
[email protected]
GPU
Mali G72 MP3
Mali G71 MP2
Camera
Rear, Front 24MP
Dual Camera 16+16MP
Rear, Front 32MP
Dual Camera 16+16MP
RAM
LPDDR4X
LPDDR4X
Storage
UFS2.1
eMMC5.1
Modem
Cat 12 600Mbps Download
Cat 13 150Mbps Upload Speed
Cat 12 600Mbps Download
Cat 13 150Mbps Upload Speed
Camera
The camera has also had a massive upgrade too, they have ditched the 13 MP, f/1.9 primary lens and swapped it out with the 48 MP f/2.0 wide lens which you will find on many premium phones.
The ultra-wide has been bumped up to 8MP vs 5MP and the depth sensor remains the same as does the selfie camera (16 MP).
As for videos, the phone is capable of 4K resolution video capture along with Super Slo Mo, Super Steady, and Hyperlapse.
Battery
The Samsung Galaxy M30 already had a monster 5000mAh battery, Samsung now takes this to a new level with 6000mAh. That should give you two full days worth of use and some. This must be the largest battery on the market from a reputable company. I would have loved to see it on the Galaxy S10 or Note 10.
It will take a while to charge that battery though, as it only has a 15W fast charge. In comparison companies like Huawei and OPPO are pushing well past 50W for their premium phones.
Everything else
With this coming out later in the year, the OS has been upgraded to Android 9.0 (Pie), One UI out of the box, though no mention of Android 10.
The phone comes preloaded with Game Booster to help improve gaming performance using AI. The brand also managed to secure a Widevine L1 certification to ensure you can stream Netflix and Prime Video content in high definition. The primary biometric unlock option on this phone is a rear-mounted fingerprint sensor.