Back when the Samsung Galaxy S10 launched, there was a notable difference between the two chipsets used inside it. The Exynos 9820 was fabricated on the 8nm process while the Qualcomm Snapdragon 855 uses a 7nm FinFET. This is one of the possible causes of the Exynos 9820 based S10 having a considerably lower battery life than the SD855 variant.
Since then, Qualcomm has launched the Snapdragon 855 Plus which has increased clocks on the primary core, and on the GPU.
[content-egg module=Amazon template=list]
The Samsung Note 10 then launched with a new updated Exynos 9825 that looked like it would bridge the gap in performance thanks to the new 7nm EUV fabrication process. This also could be why Samsung decided to keep the original SD855 on the phone while using the more powerful Exynos 9825 so that the devices would achieve parity with their performance.
Unfortunately, the claims of the new Exynos 9825 being a game-changer for users seeking a combination of both performance and efficiency don't appear to be that accurate. At least based on very early testing.
GSMArena managed to get their hands on a pre-production version of the Galaxy Note 10 Plus for testing. Due to this being an early device it is possible that they are no accurate and the numbers could improve.
The new phone/phablet was run through a series of tests on Geekbench and they revealed alarmingly disappointing results.
The Note 10 obtains only 4466 points in the single-core test results, along with 9751 points in the multi-core run, both of which are slower than what the Galaxy S10 Plus obtained.
The S10 achieves 4522 on single-core, then 10387 on multi-core. This puts the Samsung Note 10 1.2% and 6.1% behind in performance! Though this does mean it is still out in front compared to the SD855 and Kirin 980.
In another test, not done by GSMArena, a user reported that he scored 4534 and 10441. While this is better than the Exynos 9820 it is less than 1% different for either score.
It does appear the changes Samsung have made have improved the graphics performance. In the 3DMark tests, the Note 10 Plus is slightly faster than the S10 Plus. In this scenario, both Exynos chips fall behind the Snapdragon.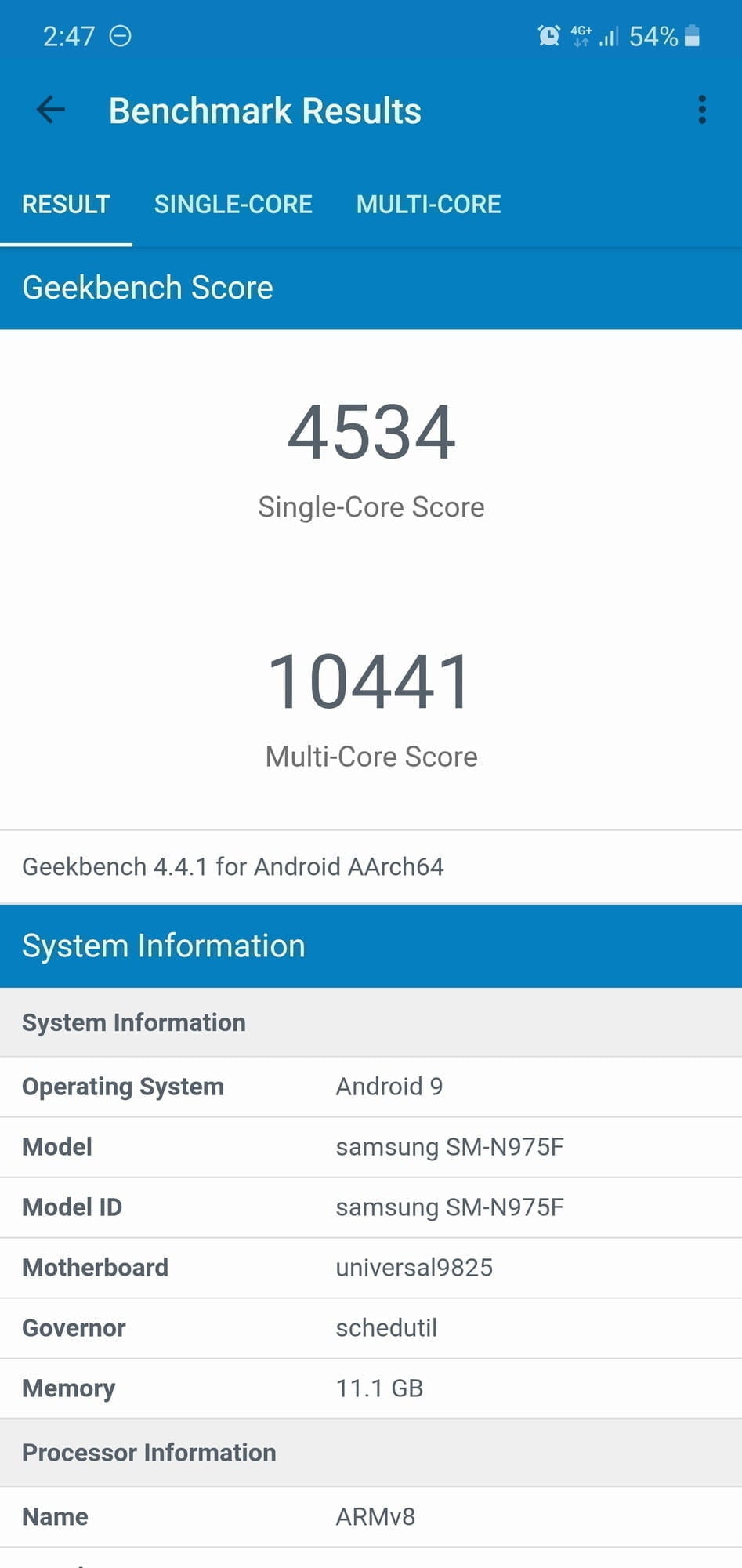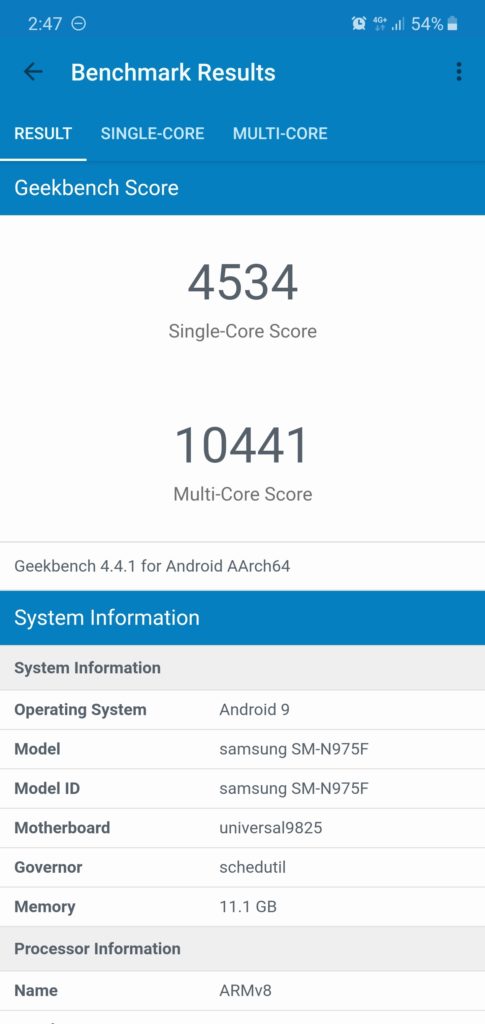 With the Note 10 just launching and the Exynos 9825 also being brand new, the issue could be that the software is not optimised for it and we will start to see improvements further down the line.
Another factor worth considering is how this all relates to battery life. If the Exynos 9825 can produce the same performance but use less battery I would call that a win!
[content-egg module=Amazon template=list]