When the OVH data centre burned down wiping out the EU Rust servers causing significant data loss, users on social media seemed to be more bothered about when the game will land on the PlayStation and Xbox.
It appears that wait is nearly over, you can now pre-order Rust via the respective console stores with a launch date of the 21st of May 2021.
Check Out: Cleer Goal True Wireless Sports Earphones Review
Pre-Order Price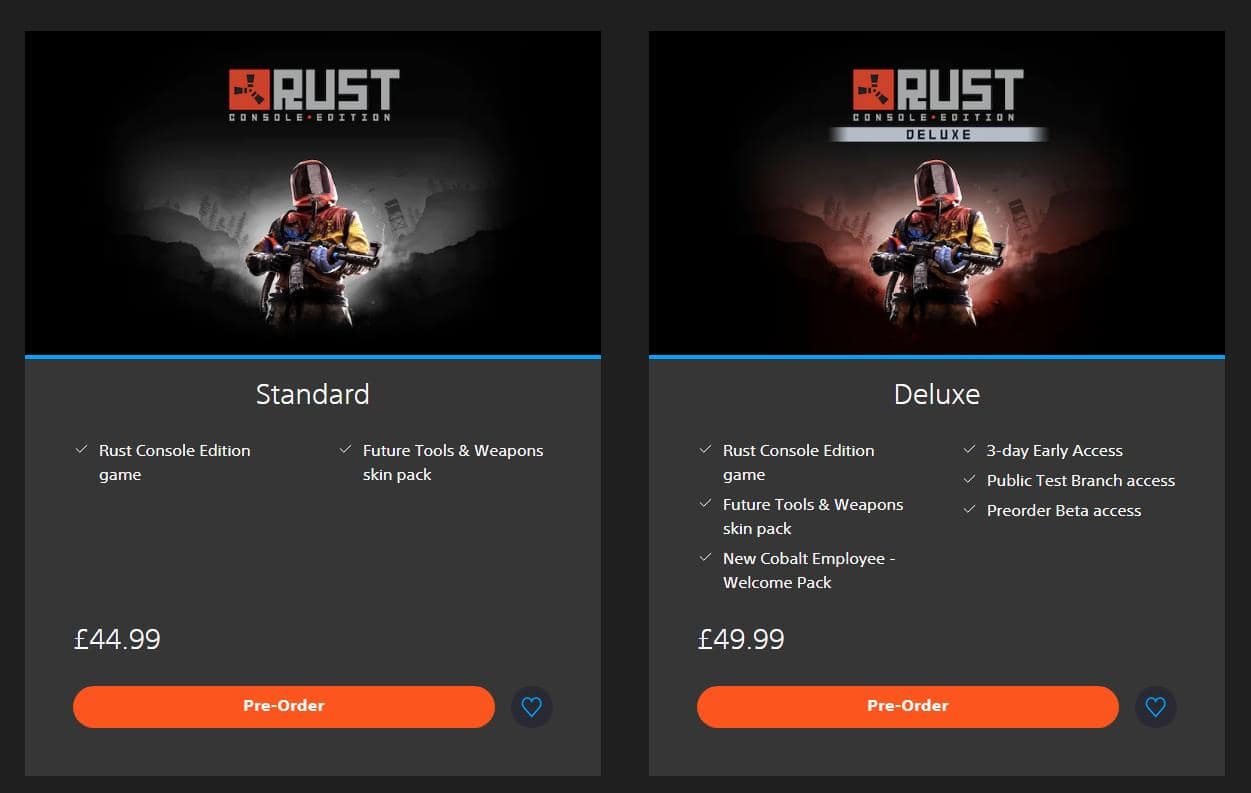 For the Playstation 4 the Standard Console Edition is £44.99.
The Deluxe Edition which is £5 more includes:
Standard edition+
Future Tools & Weapons skin pack
New Cobalt Employee – Welcome Pack
3-day Early Access
Public Test Branch access
Preorder Beta access
Then the Ultimate Edition is £64.99 that has the Console Edition+
Future Tools & Weapons skin pack
Ultimate Welcome pack
Elite Combat skin pack
1100 Rust Coins
3-day Early Access
Public Test Branch access
Preorder Beta access
The standard edition on the Xbox is smidgin cheaper £41.74 but the others are the same price.
Rust has seen significant growth the past year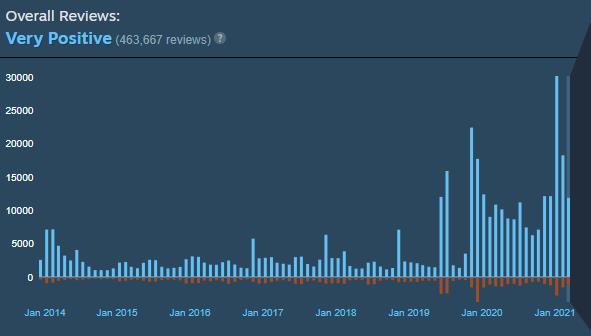 Rust was launched 7 years ago, while it has always been quite popular it has seen significant growth recently, boosted by e popular Twitch streamers, but also likely due to the massive growth in gaming the past year + no GPUs available to buy to run modern gamers like Cyberpunk well.
Rust had an average Steam player count of almost 118,000 at any given time in February. It also has a very positive rating on steam and as you can see from the reviews, they ticked up in late 2019 then received the largest number of reviews in January 2021.
Console launch took so long due to old hardware
The launch on consoles has been delayed because the PS4 and Xbox One are so old they struggled getting it optimised properly for the previous generation of consoles. During the first console test, it took as long as 45 minutes to load the game's huge map. Double Eleven managed to crush the loading time down to around a minute.

[xyz-ips snippet="ScraperCaptcha"]