As predicted, the OVH fire that occurred on Tuesday is having some terrible consequences for many businesses.
The fire completely destroyed an entire SBG1 datacentre then a further four rooms in the SBG1 data centre. The fire then took out connectivity across SBG1 through to SBG4.
Unfortunately, any business or individual that has had a server destroyed that has not kept a recent backup away from the effected servers has no completely lost that data.
UPS the cause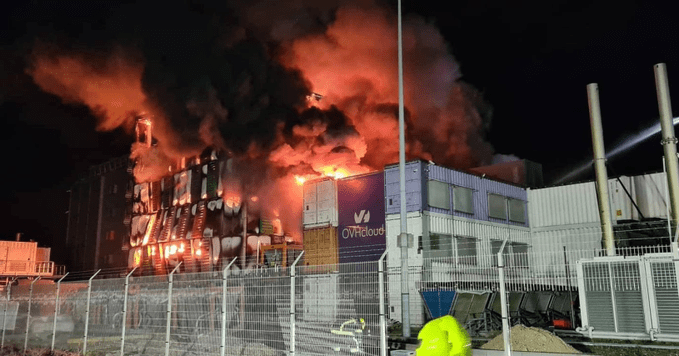 It is believed that the cause of the fire was a UPS, however this UPS had just received a servicing the day before. Battery fires are particularly hard to put out and this is likely how and why the fire was able to destroy so much.
To provide some context of the scale of this damage, OVH are desperately trying to build 10,000 new servers in the coming weeks.
Rust loses 25 EU servers
One of the businesses affected by the fire is the popular Rust is a multiplayer-only survival video game.
Rust has stated that 25 of the sandbox survival game's European servers have been destroyed.
All player progress lost
Developers Facepunch Studios say they will not be able to restore the lost data. So anything you had on those servers is gone forever.
This appears to be a serious mistake by Facepunch Studios. Did they have any backup policy in place or were all the backups located within the affected datacentres?
Of course, realtime backups would not have been possible, but Rust has stated the player progression on all the 25 servers is lost. I would have thought a weekly backup may be possible.
I expect this will be a common theme for many businesses that host data with OVH in the coming days. It has certainly made me look into my own backups and make sure they are all up to date and store off-site.