With the Realme X7 series announcement a couple of days away, more leaks are coming out for the phone. The latest is a benchmark within Antutu which shows some impressive results.
Realme X7 Series
So far, it looks like there may be three devices within the X7 series, along with the vanilla Realme X7 with a MediaTek Dimensity 800U chipset, there will be a Realme X7 Pro with MediaTek Dimensity 1000+ and (not confirmed) a Realme X7 Player edition with an unannounced Qualcomm Snapdragon 860.
The MediaTek Dimensity 800U is the most recent release from MediaTek, they could have done with naming it something different because it is not really like the 800, more an overclocked Dimensity 720. Nonetheless, the recent benchmarks look impressive, putting the phone ahead of the Realme X50 with Qualcomm Snapdragon 765G.
Antutu Benchmarks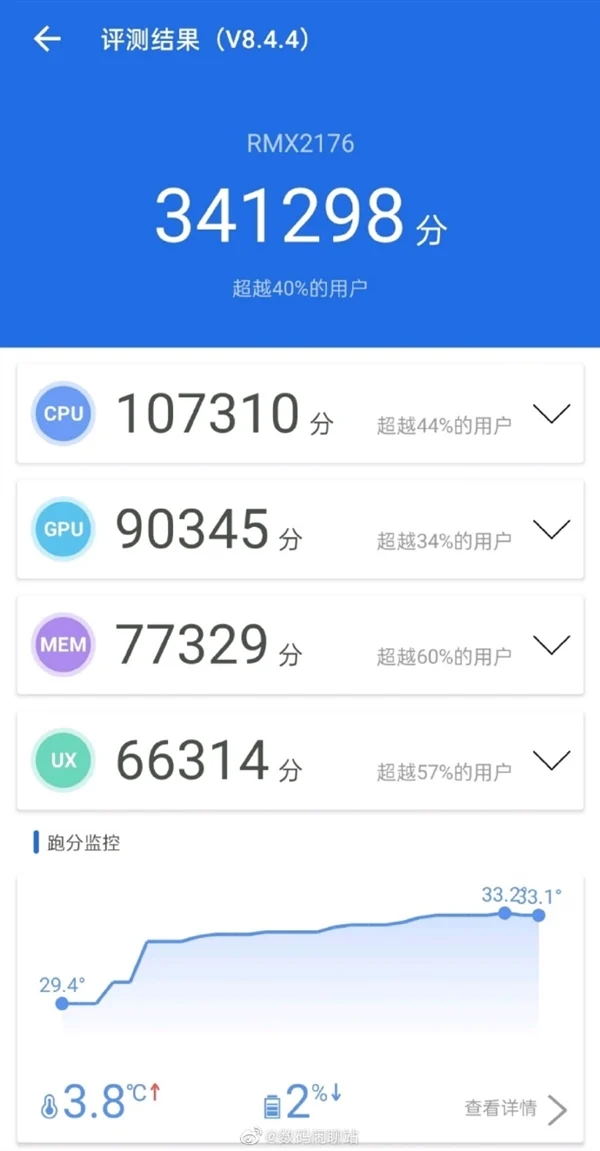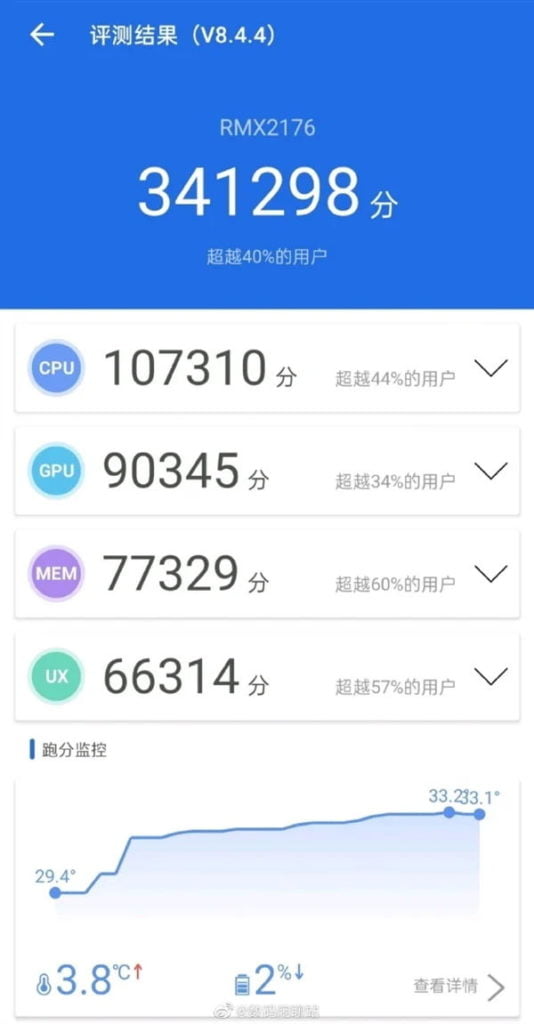 In the leaked Benchmark, the phone managed to score 341,298 in total giving it a 5.6% lead over the Snapdragon 765G on the Realme X50 which I reviewed in July.
Antutu Benchmark Breakdown
Looking at the scores in more detail we can see where the MediaTek Dimensity 800U outperforms the Qualcomm, and by how much.
Total

MediaTek Dimensity 800U – 341298

Qualcomm Snapdragon 765G – 323286

Percentage Difference – 5.57%

CPU

MediaTek Dimensity 800U – 107310

Qualcomm Snapdragon 765G – 103663

Percentage Difference – 3.51%

GPU

MediaTek Dimensity 800U – 90345

Qualcomm Snapdragon 765G – 94154

Percentage Difference – -4.21%

Memory

MediaTek Dimensity 800U – 77329

Qualcomm Snapdragon 765G – 68007

Percentage Difference – 13.7%

UX

MediaTek Dimensity 800U – 66314

Qualcomm Snapdragon 765G – 57462

Percentage Difference – 15.4%
So while the MediaTek Dimensity 800U achieves some impressive results, its biggest gains are within the memory and UX testing. It actually falls behind in the GPU, and the CPU is only 3.5% ahead.
However, MediaTek typically target lower priced phones, the while the results are similar, there is a good chance that the X7 will be cheaper than the X50.
Antutu Benchmark
Total
CPU
GPU
MEM
UX
Redmi 10X - Dimensity 820
3rd party review
401419
129050
123943
68754
79672
Huawei P40 Lite 5G - Kirin 820
By me
350308
113628
108027
69102
59551
Realme X7 - Mediatek Dimensity 800U
Leak
341298
107310
90345
77329
66314
Realme X50 - Snapdragon 765G
By me
323286
103663
94154
68007
57462
Oppo Find X2 Lite - Snapdragon 765G
By me
323940
104845
92682
58053
68238
Oppo Reno4 Z - Mediatek Dimensity 800
By me
304485
102822
88856
60406
52401
Realme V5 - Mediatek Dimensity 720
Leak
301380
96385
73639
74302
57054
Chipset Specification Comparison
MediaTek Dimensity 800U
MediaTek Dimensity 800
Qualcomm Snapdragon 765G
Main CPU
2x Cortex A76 @ 2.4GHz
4x Cortex A76 @ 2.0GHz
1x Prime @ 2.3GHz (Cortex-A76)
1x Performance @ 2.2GHz (Cortex-A76)
Efficient CPU
6x Cortex A55 @ 2.0GHz
4x Cortex A55 @ 2.0GHz
6x Cortex-A55 @ 1.8GHz
GPU
Arm Mali-G57 MC3
Arm Mali-G57 MC4
Adreno 620
Realme X7 vs Realme X50 vs OnePlus Nord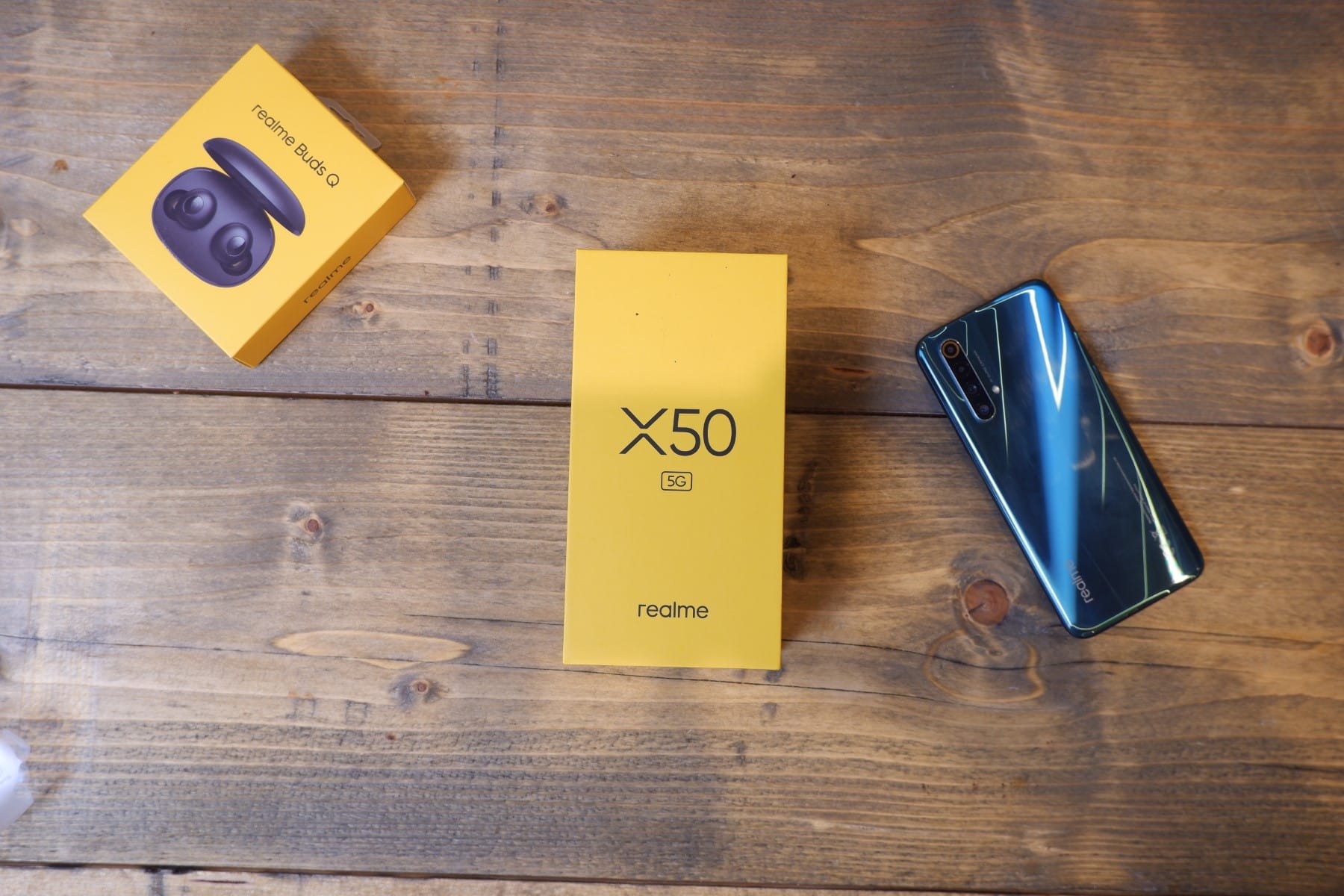 When I reviewed the Realme X50 I found it to be superb, but I would have preferred an AMOLED display and a smaller punch-hole.
The OnePlus Nord has been incredibly popular, that's almost the same as the Realme X50 but with an AMOLED display though it costs around £80 more.
The Realme X7 series, therefore, looks very appealing. You have a chipset that is likely more affordable yet more powerful than the SD765G. It has an AMOLED 120Hz display, and it is likely to offer faster charging than either the Realme X50 and OnePlus Nord.
It will likely have a better camera too, the primary lens is 64MP 1/1.72″ whereas the Nord and X50 have a primary 48MP 1/2.0″ lens. The rest of the spec should be similar, with an 8MP ultra-wide, and all the phones have the relatively pointless macro and depth lenses.
Realme X7 UK and EU availability
The big catch about this phone is if it will ever come out of China. No phones have with the Dimensity chipset yet, so it doesn't look very promising that this series will see a UK launch soon. IFA is imminent though and I would expect Realme to launch something there, so fingers crossed.
Last update on 2022-05-20 / Affiliate links / Images from Amazon Product Advertising API