The Samsung Galaxy S22 series launched yesterday. As always for Samsung, this is going to be one of the best phones of the year and the most expensive.
The phone is only just available to pre-order and won't ship until the 25th, so the range of phone cases available are not extensive yet, but you will likely want to order one to make sure your £1150+ phone is well protected.
I will continue to update this post as new cases are available for sale and filter out any that have bad reviews.
Sale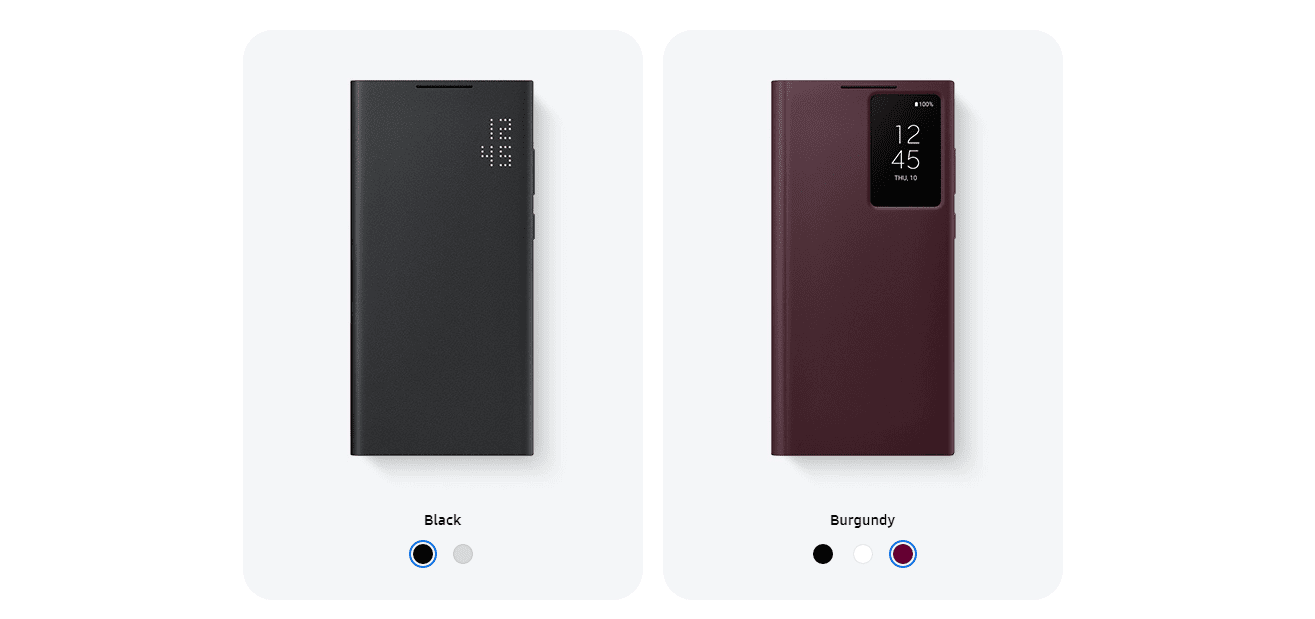 The official Samsung cases are surprisingly not overpriced, and they are currently discounted, I am unsure if this discount is limited to the pre-order period.
All the cases are available to buy here.
Smart LED View Cover from £41.30
See call and text alerts on the LED Cover using icons you choose. Open it up to find a pocket made for your travel or bank card
Smart Clear View Cover from £25.90
In my opinion, this is better than the LED Cover, as you have some functionality from being able to access the display, and it is quite a bit cheaper
The display lets you answer calls, pause your music and more – without touching your screen. It's got antimicrobial protection, too.
Silicone Cover with Strap from £23.80
Enjoy the grip of soft silicone and a strap on the back that keeps it securely in your hand. Change up the look by swapping out the strap.
Protective Standing Cover from £20.30 not available yet
Drop tested to keep your phone safe.2 A Free Stop Hinge props your phone up at 45 or 60 degrees and detaches so you can add a new look.
Leather Cover from £30.80
Make a statement in genuine leather. The supple, slim-fitting case protects your phone's front, sides and back – and looks good doing it.
Clear Cover from £11.90
The cheapest option and similar to what other brands include free of charge.
The slim, strong case material and bouncy bumper protect your phone while showcasing the design. Add stickers for personal flair.
Cases Available on Amazon
There are quite a lot of cases already on Amazon for the Samsung Galaxy S22 Ultra, but only a few are brands that I know and trust.
Caseology has a good reputation and this with a soft silicone texture and 4-foot drop protection
I use a Ringke case on my Pixel 6, and it has been excellent. The two main choices currently available to order are the Fusion X and the Onyx.
The Onyx is a flexible none slip TPU for a bargain price of £7.99
The Fusion-X has a hard acrylic back in various stles, including a camo option. The sides are then protected with a rubber bumper
This one is interesting and seems to be geared more to function over form. The rear of the case has a slide over protective cover for your cameras which will protect the raised up bezel of the camera lens.
The main downside to this is that it does not support wireless charging.
This has a built-in kickstand, and the corners of the case have little air bubbles, which help prevent the phone from cracking if you drop it on the corner.
Sale
It claims to offer military-grade protection with a 6ft drop height and has a 2 pack camera lens protector. You can ignore the reviews on this one, they have reused an old page, a common trick with Amazon. The company seems to get good reviews for its other cases, though.
Other 3rd Party Cases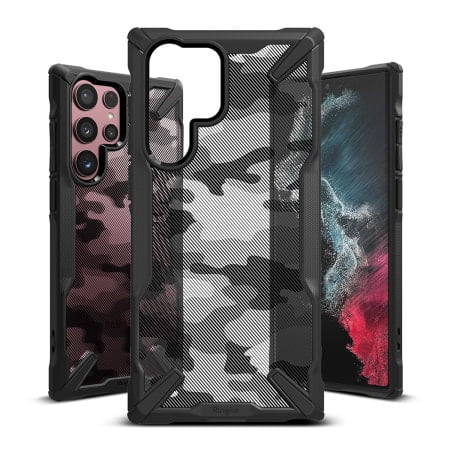 This one looks good and is designed for people wanting a more protective case. It has large corner bumpers and claims to have military grade MIL-STD 810G protection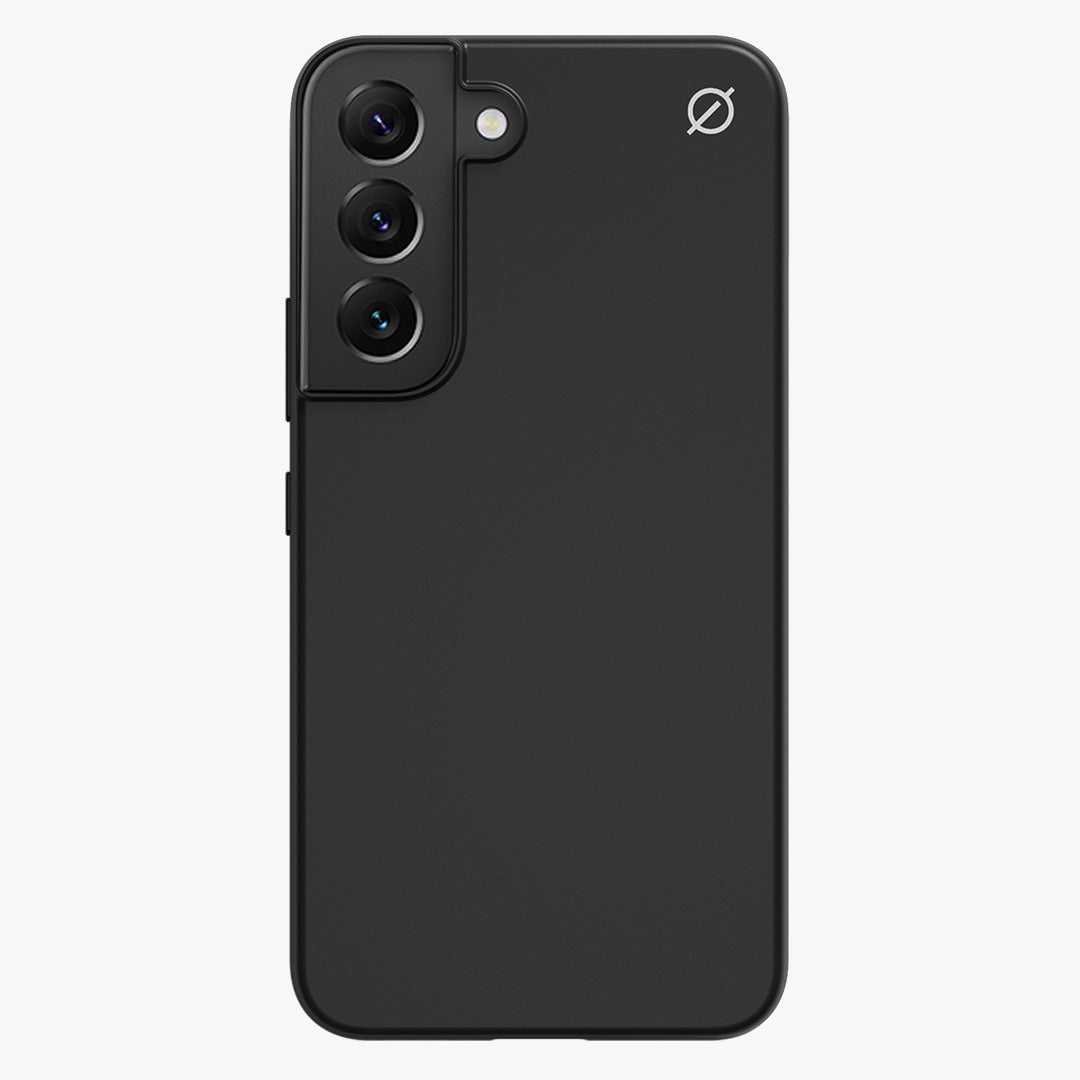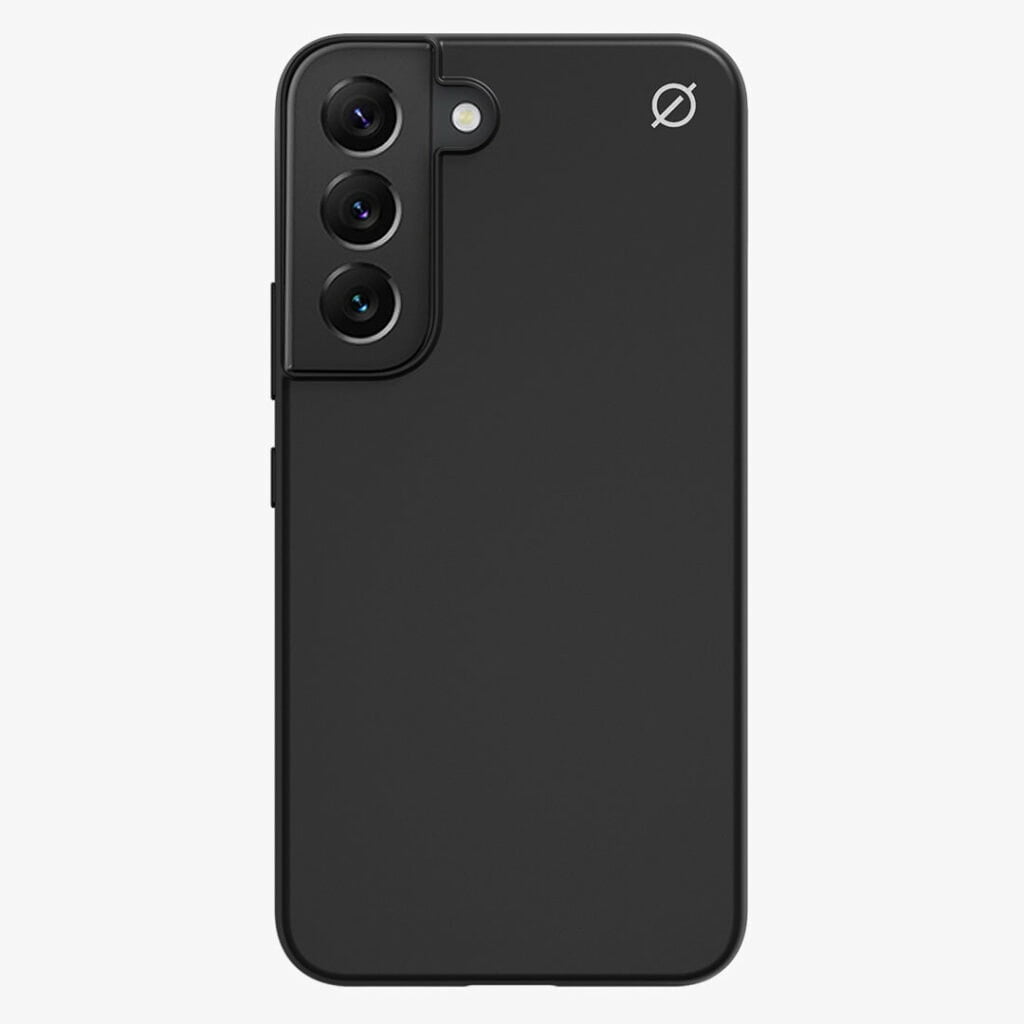 So far I have had just one PR email about Samsung Galaxy S22 cases. Atom Studios launched an iPhone collection last year. They are launching just one model so far, the Touch. The case boasts a strong construction with a 1mm raised edge to protect the phone's screen from contact damage when dropped. Atom Studios also designed Touch to be incredibly slim so it's protective without adding bulk, ideal for those who like to keep their phone in their pocket.
Last update on 2022-05-23 / Affiliate links / Images from Amazon Product Advertising API