Doogee recently sent me their rugged S95 Super to review, normally when I review a phone, I am reasonably aware of the competition based on the spec and price point. While I know about rugged phones, I didn't really know what the current options are, so I thought it would be a good opportunity to compile a list of the best options available.
You would think rugged phones would be more popular considering how many people you see walking around with broken screens. For me, since getting water damage on my Nexus 6P, I am now reluctant to ever get a phone that is not IP68 rated.
So how do rugged phones differ from your standard options?
For a start, they will always have a high IP rating; this can go all the way up to IP69K, which you will not see on any flagship phone on the market.
They nearly always offer the MIL–STD, which promises increased durability.
They then take things much further, rather than the glass back of the Samsung Galaxy S20, they swap out with stuff like thick rubber cases with raised lips around the screen to protect it from drops face down.
Each company approaches the problem at a different angle, some are more rugged than others, other more functional, and some offer rugged features while trying to retain some of that mainstream appeal.
Samsung used to have an Active range for their flagship S series, it didn't offer the bulletproof features that some other devices, but it gave the consumer something much more durable than your typical phone. Sadly this was discontinued following the Samsung Galaxy S8 Active.
However, they do still continue to sell some rugged phones, the Galaxy XCover Pro was the most recent phone I can find.
The best-rugged phones you can buy right now (with mid-range or better chipsets)
Doogee S95 & Pro models
MIL-STD-810G : IP69K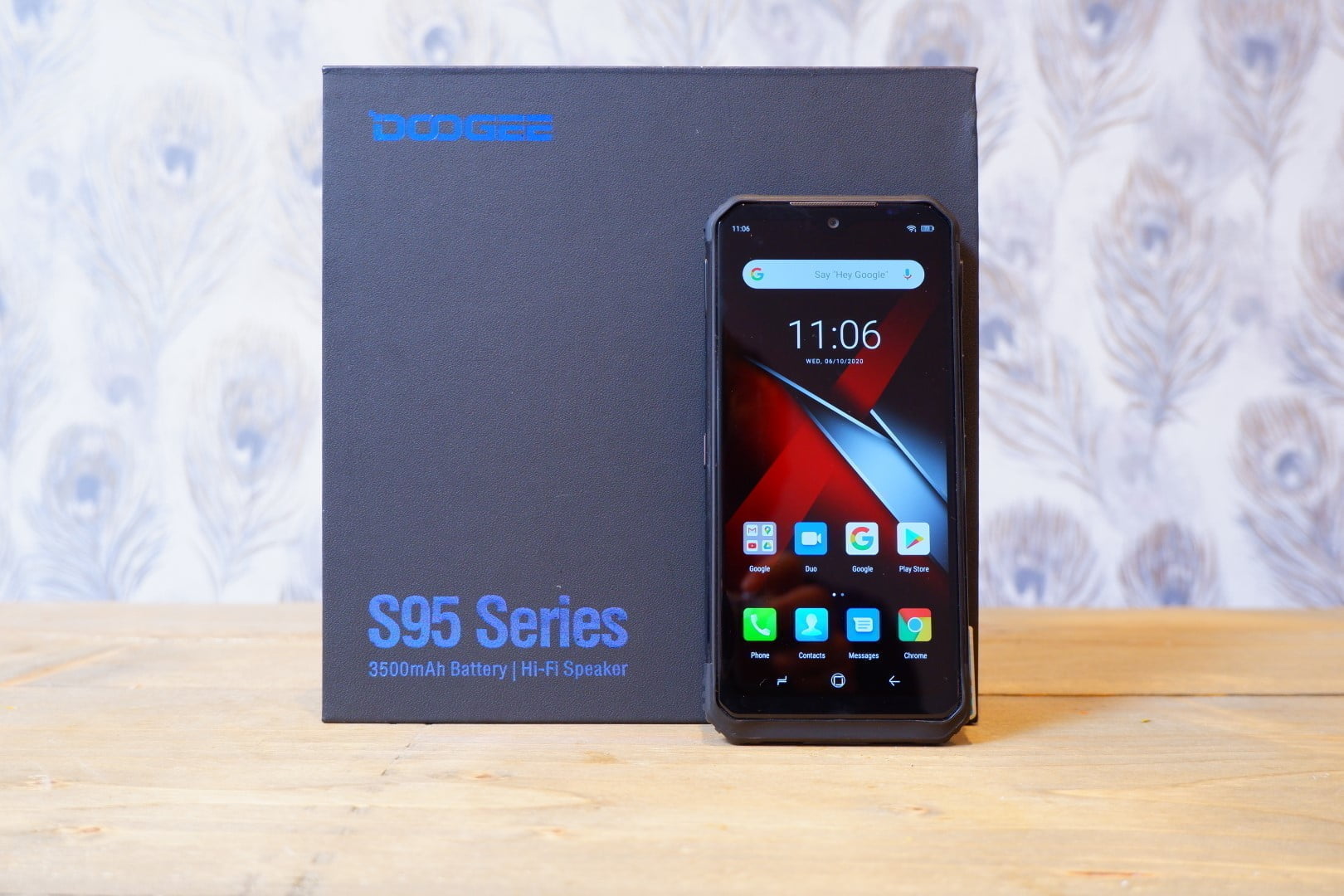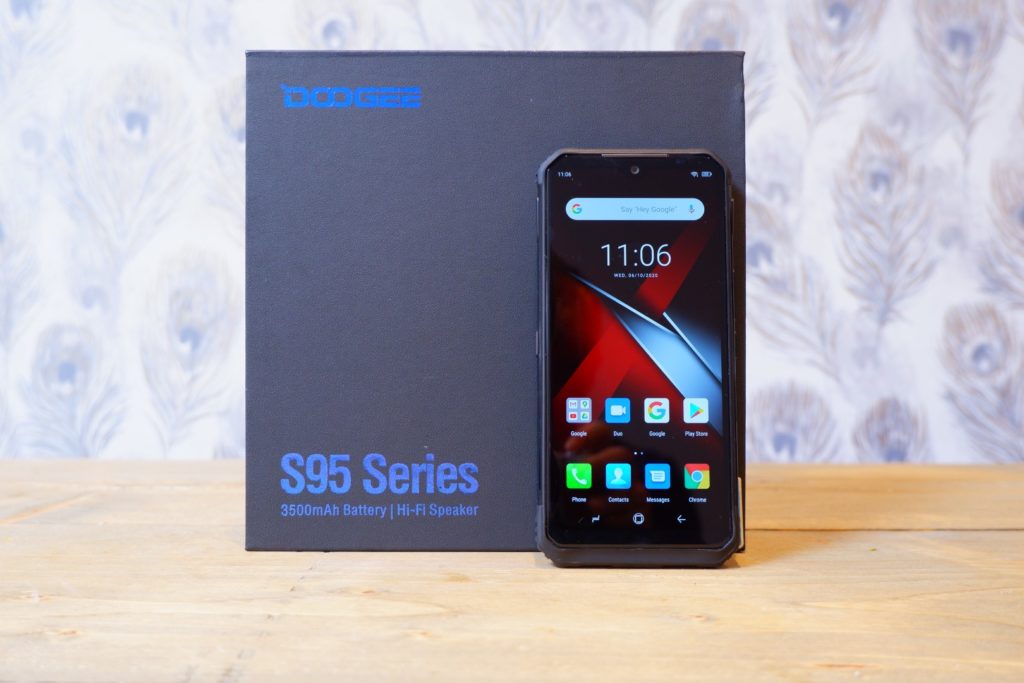 There are multiple versions of this, but they all have the Mediatek Helio P90, far from flagship but a perfectly respectable chipset for your phone. The standard model has 6GB RAM, and the Pro model has 8GB. They both have 128GB storage.
The Super models come with a battery pack and speaker attachment which magnetically clip on to the rear. Similar to Moto Mods, this is a quirky but genuinely useful feature.
The overall specs are much more impressive than I was expecting from a rugged phone, there is a quad-camera with 48MP main, 8MP ultra-wide then another 8MP lens.
There is even wireless charging and NFC. So it ticks all the boxes for a normal mid-range phone.
Blackview BV9800 Pro
MIL-STD-810G : IP69K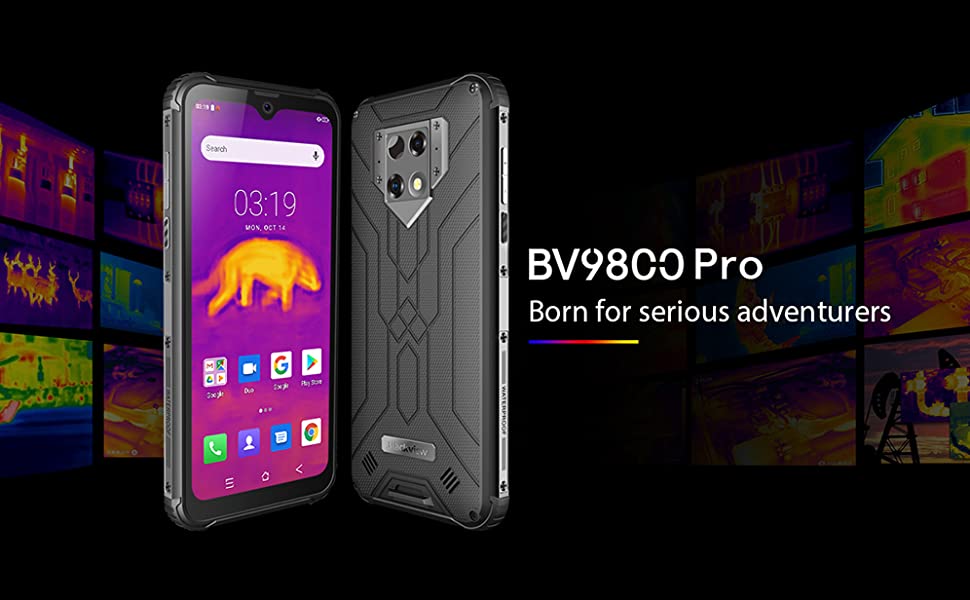 The Blackview BV9800 Pro is one of the most popular options currently. It uses a lower specced Helio P70, but this is still perfectly usable for day to day use, it is then paired with 6GB of RAM and 128GB storage. It costs a bit more than the Doogee, but it is a well-reviewed phone.
For the camera, they have leaned into the rugged/industrial aspect of the phone, as well as a 48MP primary camera you get a FLIR thermal camera which is then assisted by a 5MP lens, allowing you to see and measure heat.
Ulefone Armor 7
MIL-STD-810G : IP69K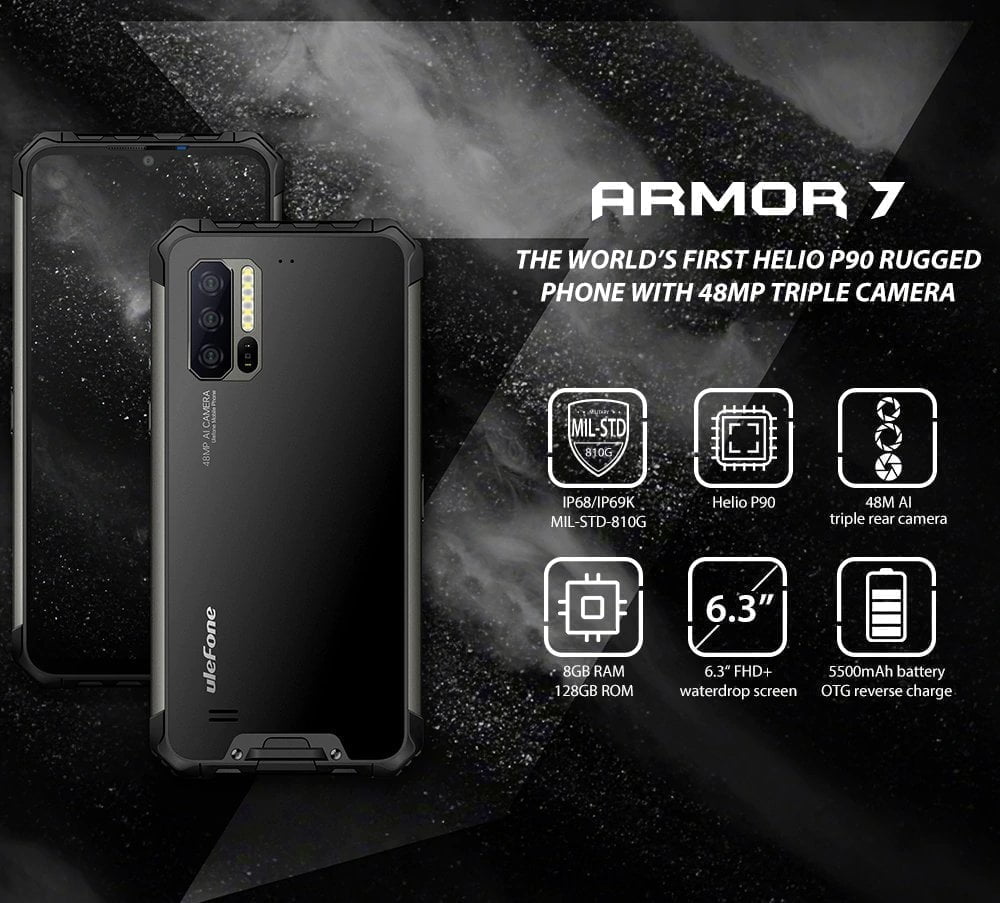 A very similar spec to the Doogee with the Mediatek Helio P90, 8GB Ram and 128GB storage. You then get a 48MP AI camera, a 16MP night photography lens, and an 8MP telephoto lens.
There is an impressive 5500mAh battery with QI charging.
Cat S61 rugged smartphone
MIL SPEC 810G – IP69K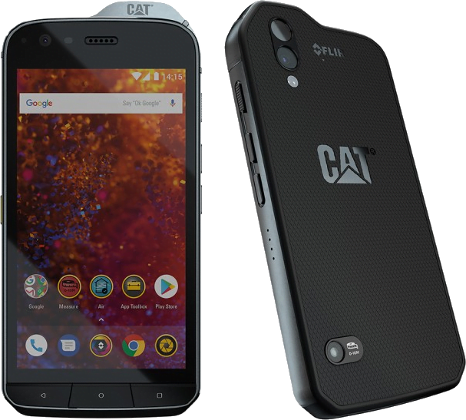 Cat is probably the more recognisable brand on this list, better known for its industrial machinery. The Cat S61 has been testing for drops up to 1.8m (6ft) onto concrete.
This is one of the few phones on the list to use a Qualcomm chipset with the Snapdragon 630 then 4GB of RAM and 64GB storage.
There is a 16MP camera, and they also have a FLIR thermal camera. With a big brand name comes a big price, this costs double what some of the others cost.
AGM X3 rugged smartphone
MIL SPEC 810G – IP68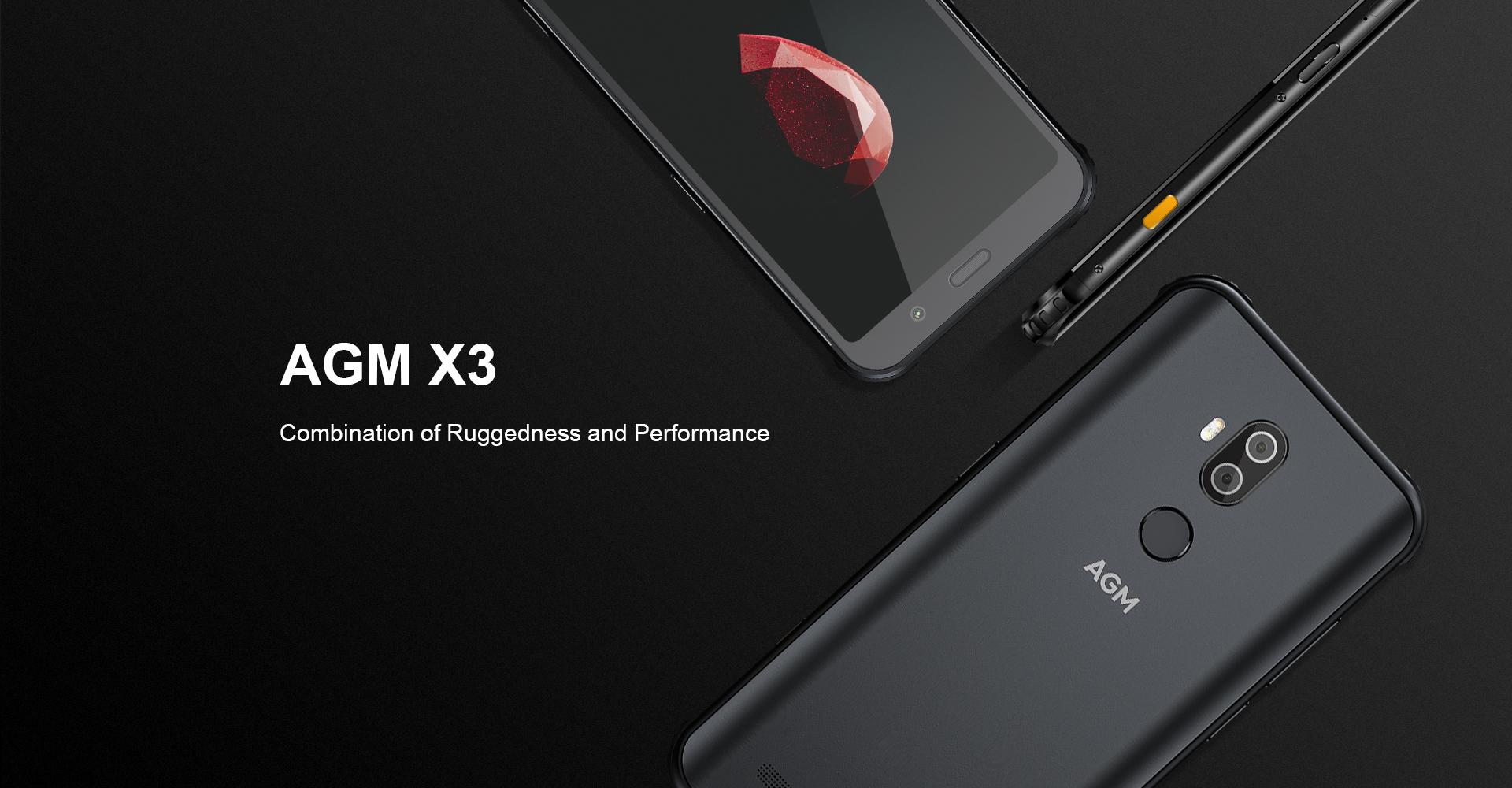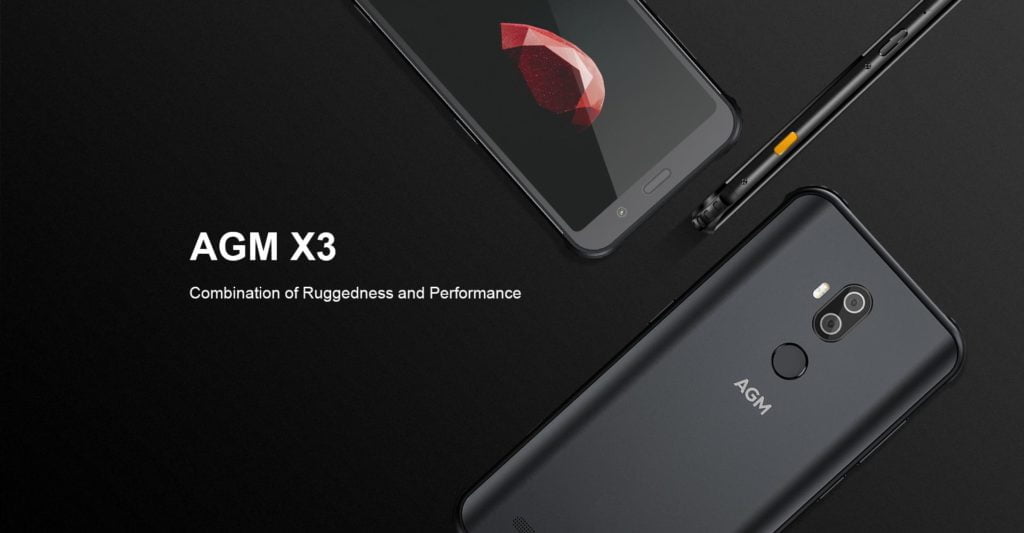 You will struggle to find stock in the UK, and the £650 price tag is not cheap, but this is the closes you will get to a flagship rugged smartphone.
With a Qualcomm Snapdragon 845 chipset, this offers almost flagship performance (its pushing 2 years old now). You get a 12MP primary lens and a 14MP secondary.
This is much more svelte than the other phones so it even looks like a normal phone. However, even though it doesn't look as rugged, the brand state it handled being dropped from 1.21M at any angle 26 times
Samsung Galaxy XCover Pro
MIL SPEC 810G – IP68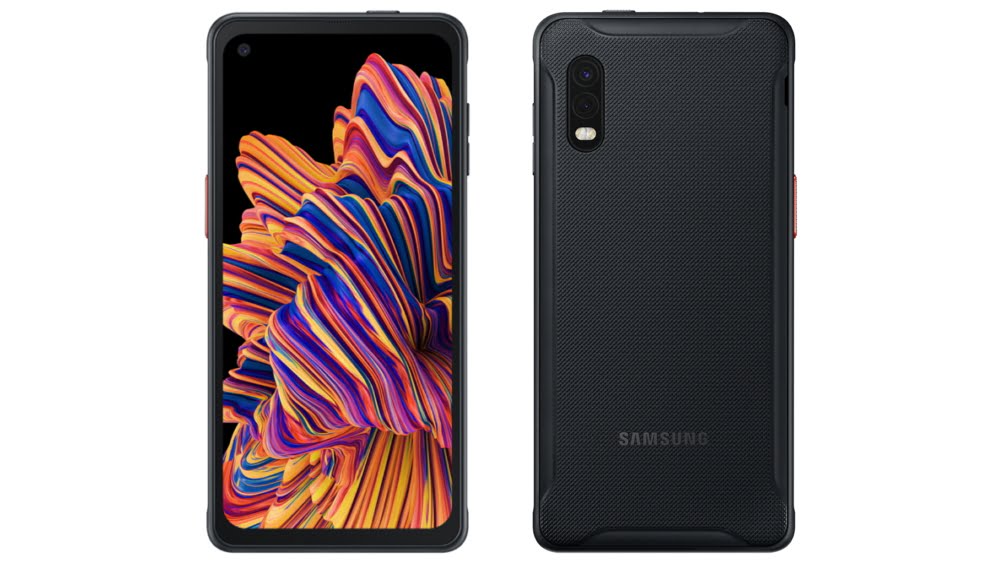 Not quite as highly rated as some of the others but the IP68 rating combined with MIL-STD-810G and a 1.5M drop rating means this should easily handle most scenarios. This has Samsungs mid-range Exynos 9611 combined with 4GB of RAM and 64GB of storage. You then get a 25MP and 8MP(UltraWide) camera.
The Galaxy XCover Pro is engineered with a powerful 4,050mAh replaceable battery. You can replace your battery and stay focused on your task for a long time while on business trips or in the field and unable to find a power source.
It is probably the best looking phone on the list and the only phone to be running the latest Android 10 you have the build quality of Samsung
Smartphone Waterproof / Dustproof IP ratings Explained
The first number in the IP rating refers to intrusion. Anything solid that might try to get inside a device like dust, sand and dirt.
IP5* stands for protected. Dust may enter the device but cannot interfere with the operation of the device.
IP6* stands for sealed. No solids can enter the device.
The second number stands for the liquid rating of the device.
IP*6 is protected from high-pressure water jets.
IP*7 is protected water immersion up to 1 metre.
IP*8 is protected water immersion to manufacturers specifications.
Many premium smartphones come with an IP68 rating, this includes the Huawei P40 Pro (and P30 Pro), the latest OnePlus 8 Pro as well as all the flagship Samsung Galaxy S-series included the latest S20 models.
What does the IP69K rating mean?
With many rugged phones, they go up a notch with a 9K rating for the liquids part.
IP69K means that the device has to withstand jets of water heated to 80°C at a pressure of 1160-1450 PSI.
What is MIL-STD Protection?
Many rugged phones also claim MIL-STD- 810, the older standard is MIL-STD- 810G which is what you see the most of, but there is also MIL-STD- 810H.
MIL-STD stands for United States Military standard and is a series of tests developed to make sure a device would continue to work in an extreme environment.
MIL-STD-810G is a combination of tests that manufacturers can choose from to test their device. The common smartphones tests are shock and vibration.
This standard is not used for just rugged phones, LG boasts compliance with MIL-STD- 810G for many of their flagship phones including the LG V50 ThinQ and LG G8 ThinQ.
Last update on 2022-05-20 / Affiliate links / Images from Amazon Product Advertising API