Offer price: 39.99
Currency: GBP
Availability: InStock
I am a big fan of smart heating products, in particular, I love the zoned heating that Genius Hub offers, however it can get a bit pricey, with their 8x radiator kit costing £674.99 plus you have to replace the boiler controller which often requires expert help.
While I am a fully-fledged tech geek and happy controlling my home from my phone, others would perhaps prefer something a little less techy while at the same time introducing some smarts to their home heating with the hope of saving some money.
This is where Radbot comes in, in a world where everything can be controlled via Alexa, Radbot is distinctively different, there is no app, no Wi-Fi, no Bluetooth, and the only set-up needed is swapping the TRV of your radiator.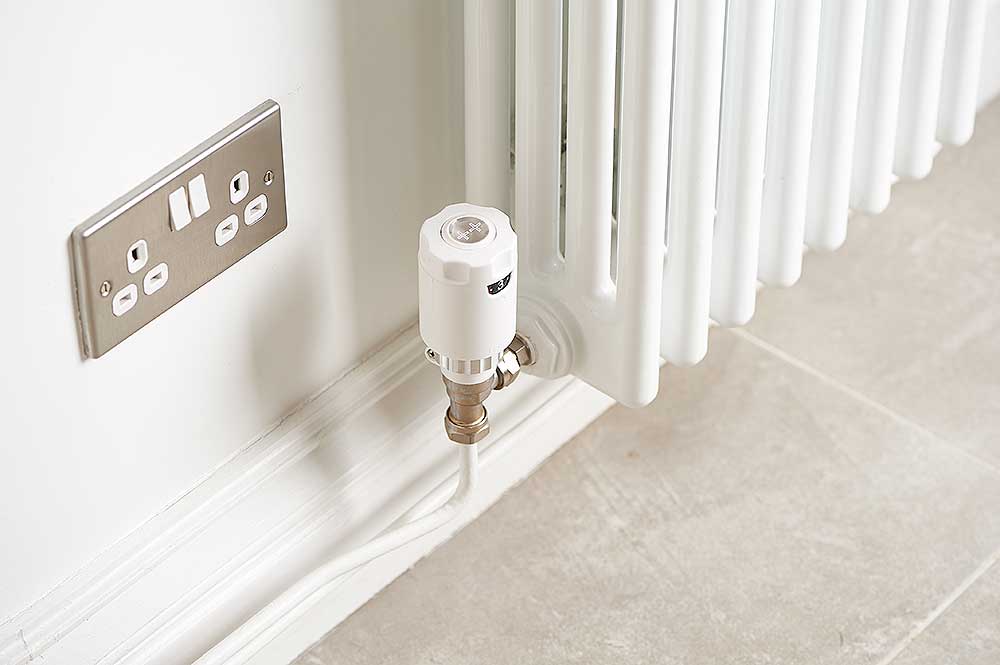 Radbot claims to be a smart radiator thermostat that saves up to 30% on your heating bills by heating each room only when you need it.
From their website:
Endorsed by The Energy Saving Trust, Radbot has been proven to save up to 30% on your heating bills.  On average, that's as much as £180 a year in your back pocket without switching suppliers.

Radbot learns your household patterns and then heats each room only when you need it.  If a room is empty, Radbot simply reduces the temperature, saving you money and energy!
Radbot monitors changes in light, which it uses to build a pattern of occupancy, on the top of the valve is a little sensor, which almost certainly is a PIR which you find one many motion sensors both smart and none smart alike. This helps Radbot to heat each room only when you need it. Radbot also learns how long it takes to warm the room in order to optimise your comfort and savings.
One of the big issues with smart radiator valves is that they are noisy when they activate, Radbot has glossed over this by stating that the noise is reassuring. You'll know Radbot is working as it makes a gentle sound when adjusting the radiator to your desired room temperature.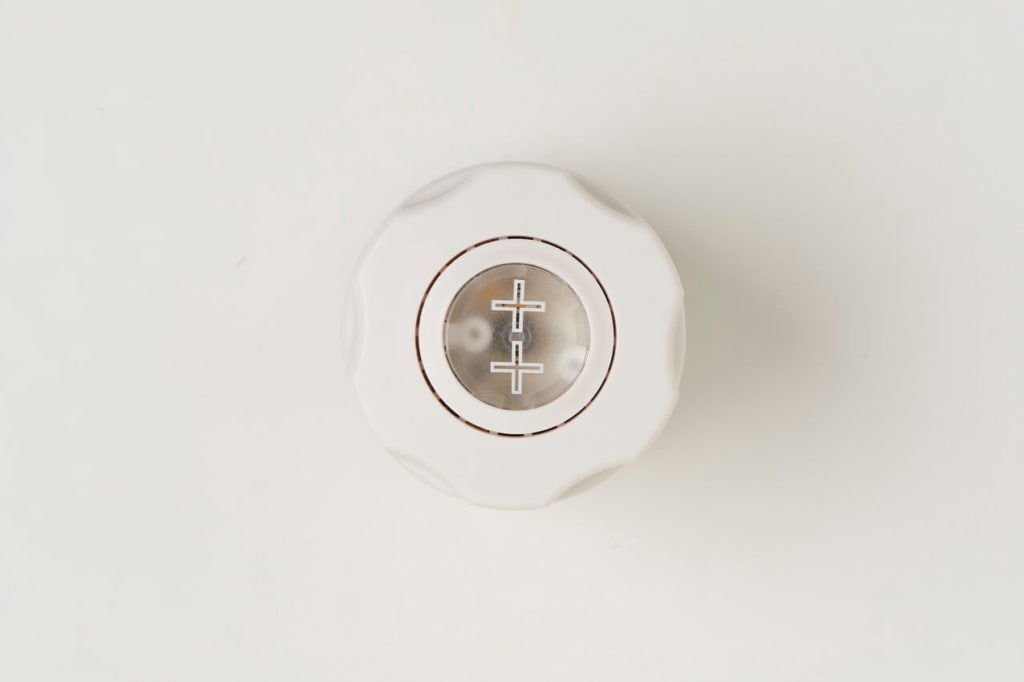 The Radbot costs £49.99 if you buy them singularly, if you buy more than four it will drop to it to £39.99, making a four pack £159.96 which is quite affordable compared to other smart TRV options.
For example, for four valves Genius charges £224.99, Tado charges £229.99, Honeywell £238, and Lightwave charges £54.99 per valve normally, but at the moment they are exceptionally cheap. All these options integrate into a far smarter solution, so they justify their cost, but not everyone wants something as complex.
Fitting the Radbot is very simple, for most people, you just need to unscrew the existing valve and screw this one on. There are multiple adaptors if you don't have a standard sized screw point. Once screwed on you need to add batteries and hit the boost button.
From there it has similar settings to a dumb TRV with a turnable dial. The dial comes set at 3, which is 19 degrees C, but there are five settings plus a flame symbol for max 24 degrees and a frost symbol if you basically want the radiator turned off, but don't want the temperature to fall so low the pipes freeze.
The boost button opens up the valve for 30 mins giving you an extra bit of heat before returning back to its normal setting.
It will then use the sensor to learn your patterns and will have developed a basic pattern within 24 to 48 hours, then take 7 to 10 days to fully understand what you are doing. When a room is not in use the Radbot will allow the temperature to drop below its pre-defined temperature level.
During my use, it does appear to work as advertised. I am already using the Genius Hub for boiler control, and I have some tight-fisted heating schedules with my house, so the benefit to me is likely minimal. However, I do live in a reasonably large house that doesn't have the best insulation, so if every radiator used these then it certainly would help, especially when I spend most of my day stuck in my office, it would just warm this room to the desired temperature while letting the rest of the house stay cooler.
Overall
While I personally prefer the smarter solutions offered by competing brands, these provide an excellent alternative. There are two good usage scenarios, the first being someone that doesn't want to deal with apps or tech in any form, in which case, these are perfect, though you will still have to change batteries from time to time.
One quite common scenario might be someone that has already committed to the likes of Nest and Hive which lack zoned heating options. In this case, you have three choices, the Radbot or the more expensive Tado and Lightwave solutions which can work independently from a boiler control.
While I can't comment on how much these valves will save money, logically they must save something compared to a dumb valve with a permanently set temperature.