On 11th of February Samsung will likely be the first company to officially launch a phone with the Qualcomm Snapdragon 865 on their new Samsung Galaxy S20 series.
With MWC 2020 a few days later it is expected we will see many more phones launching on the latest and greatest Qualcomm has to offer before the month is over.
Two likely candidates are the Xiaomi Redmi K30 Pro and the Realme X50 Pro, which have both popped up on both GeekBench and Antutu.
As you would expect, the chipset sets new records comfortably beating chipsets from 2019, and shows promising results against other flagship chipsets for 2020.
Xiaomi Redmi K30 Pro Geekbench Results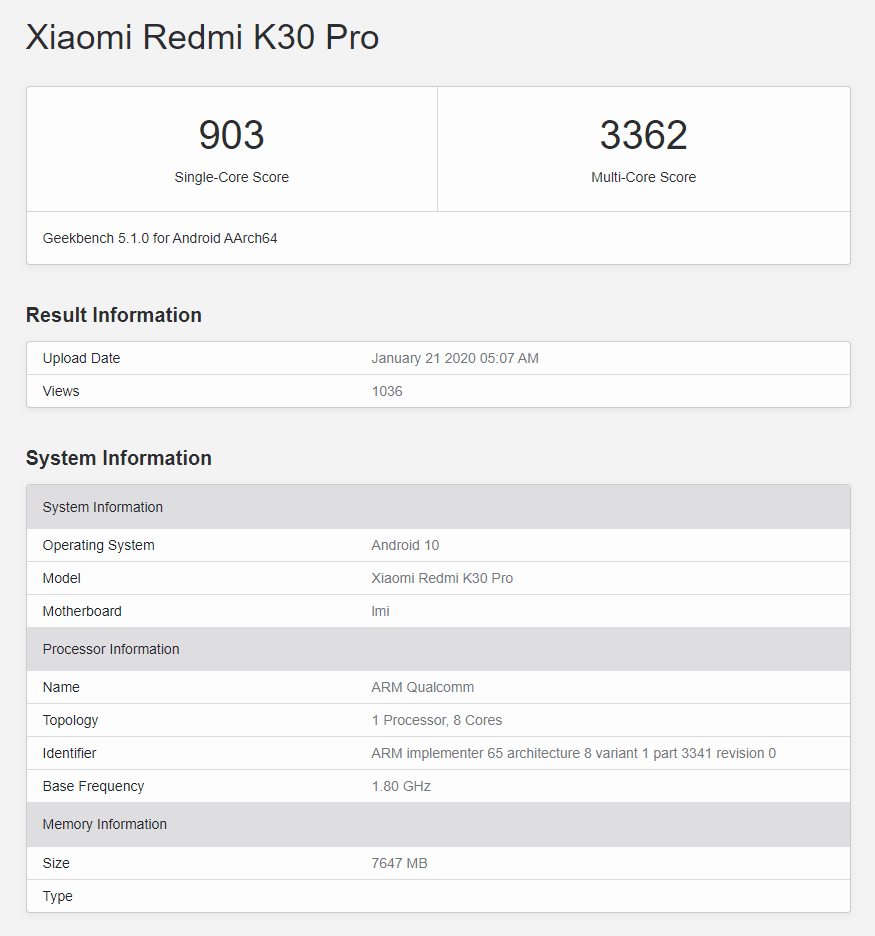 The most recent benchmark is the Xiaomi Redmi K30 Pro. We already have the Xiaomi Redmi K30 which is powered by the mid-range 5G Snapdragon 765G chipset, and the Pro model is likely to launch soon, probably at or around MWC.
The Geekbeench results are a bit lower than you might expect with a d a single-core score of 903 and a multi-core score of 3,362 in Geekbench 5. The Snapdragon 865 reference device scored 932 and 3,450 points in the single-core and multi-core benchmarks respectively. The base frequency is set to 1.8Ghz which is lower than the stock base frequency.
Realme X50 Pro AnTuTu Benchmarks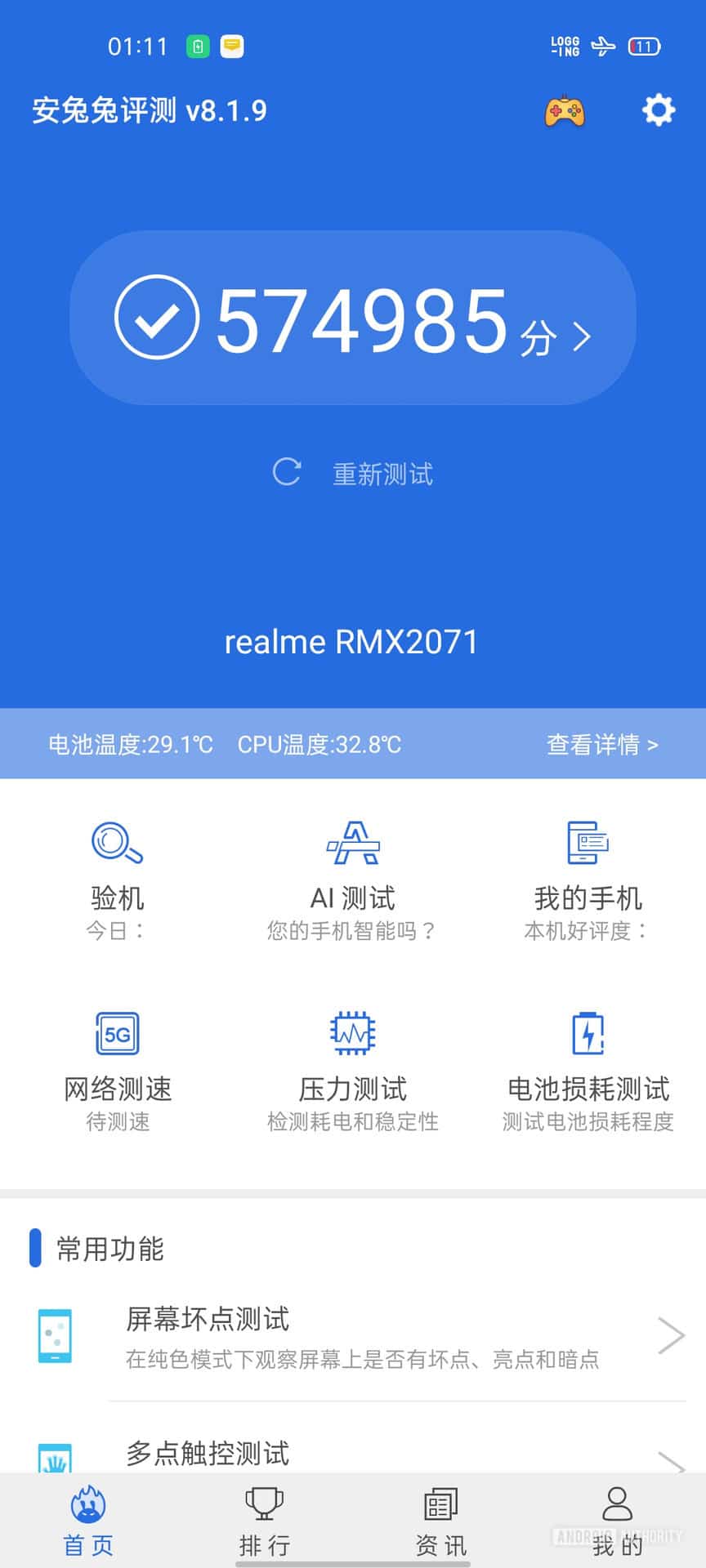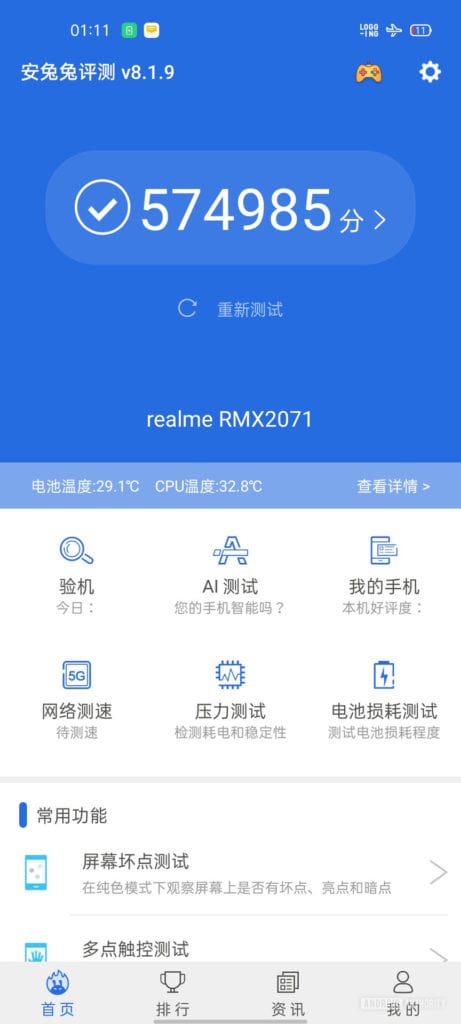 A more positive result is from what is expected to be the Realme X50 Pro. Recently a mystery realme RMX2071 was benchmarked on Antutu and it is extremely likely this will be the X50 Pro.
The new phone managed to reach a result of 574,985, which is considerably higher than any other phone has scored on Antutu yet, for both iOS and Android.
This score would put it ahead of the ROG Phone 2 with the Snapdragon 855+ by 13%.
Comparing against the iPhone 11 Pro Max with the A13 chipset the phone manages a smaller 5% gain.
Perhaps more interesting is how this fares against the MediaTek Dimensity 1000 which hopes to compete as the best flagship chipset of 2020. Currently, the official result for the reference MT6889 device is 511363 which means the Realme X50 Pro with the SD865 is 12% ahead. At the moment there are no reported benchmarks for the MediaTek Dimensity 1000 on Geekbench.