Summary
A very affordable 20000mAh capable of charging phones, tablets and even some low powered laptops
A quick mini-review of the Poweradd 20000mAh powerbank, which is capable of up to 18W power delivery which is enough to keep some ultraportable laptops going.
This is not a brand I have heard of before, the benefit of this is that they are cheap. This costs just £20.99 after you apply a £5 voucher.
No products found.
Specification
Power Delivery: Charging speed is 3 times faster than the other traditional power bank. The built-in USB-C port (PD 18W) can fast charge your iPhone X or 8 up to 50% in 30 mins (Using Apple original USB C to lightning cable). While it takes 90mins to charge with other power bank
Huge Capacity 20000mAh: It charges an iPhone 11 four times, a large capacity of iPad Air 2 almost two times. 74Wh power compliance with the relevant provisions of ICAO, enable you to take it on board
Fast Recharging: The 18W Type-C Input allows you to recharge your power bank in only 5 hours
Safety Protection: Built-in intelligent MCU controller to control main power and output charging current, support multi-protection system to protect the power bank against over current and short circuit. It'll automatically turn itself off when short circuit or overloading occurs
What You Get: 1 x Poweradd power bank, 1 x 2 in 1 cable, 1 x user guide, our 24-month friendly customer service
Charge Specification
Battery Type: Li-polymer battery
Capacity: 20000mAh/74Wh
USB Output 1: 5V/3A,9V/2A, 12V/1.5A
USB Output 2: 5V/3A,9V/2A, 12V/1.5A
Type-C Output: 5V/3A,9V/2A, 12V/1.5A
Type-C Input: 5V/3A,9V/2A
Dimension:16.6 x 6.3 x 2.4 cm, 364g
In Use
Like all powerbanks, this has doesn't offer a great deal of features to talk about, it changes things and that's about it. It holds 20000mAh has two USB-A outputs and a USB-C output for the power delivery.
The 18W rating it just enough to charge ULV laptops or Windows on Arm devices or various tablets such as the iPad.
With dimensions of 16.6 x 6.3 x 2.4 cm weighing 364g, this puts it a touch heavier than options from Anker or other well know brands, but I doubt you would notice. Mainly, this is not something to put in your jeans, but you can comfortably carry it around all day in a small bag.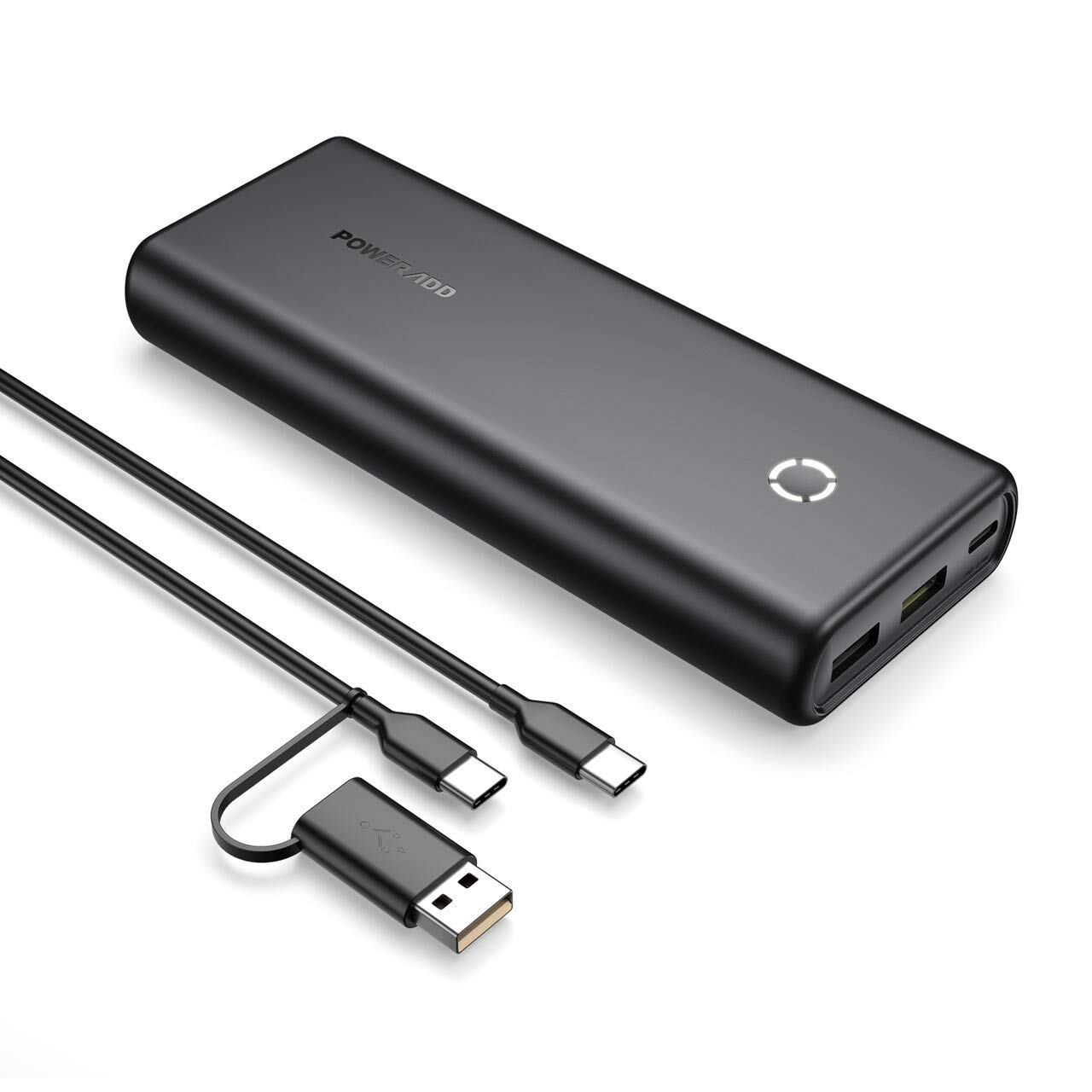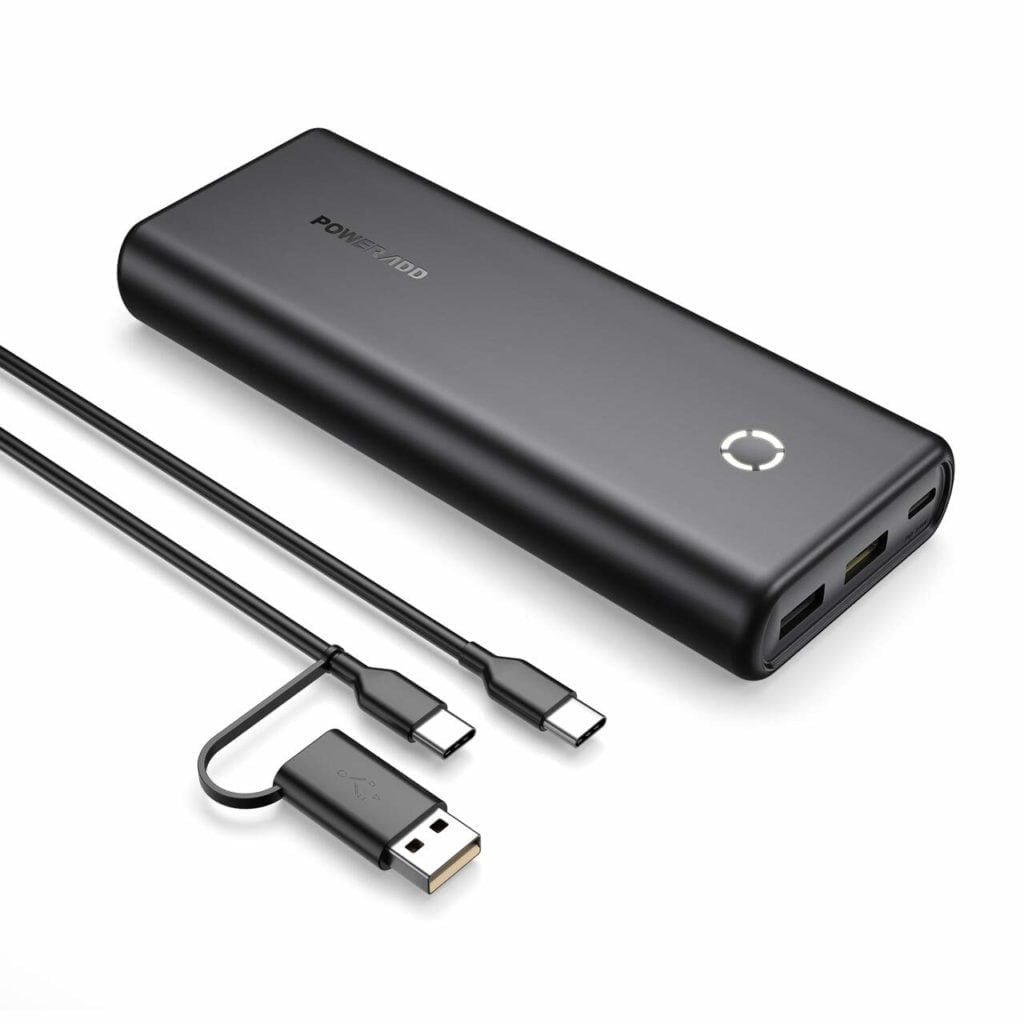 Overall
At the end of the day, this is the same as every other 20000mAh 18W PD powerbank. However, by going for a lesser-known brand you can save a few quid. This costs £25.99 and you can then apply another £5 voucher, taking it down to just £20.99. In comparison the Anker PowerCore Essential 20000 PD will set you back £35 after discounts. So that's quite a large difference.
So overall the Poweradd is a decent affordable option, perfect for holidays or long days away where you have a bag to fit it.
No products found.
Last update on 2022-06-19 / Affiliate links / Images from Amazon Product Advertising API