While I have never had something stolen out of my bag, each year at MWC there are dozens of reports of people having their phones or laptops stolen. I normally take a messenger bag with a zip and flap, which I think is quite secure, but they are not comfy to carry around heavy electronics all day.
In recent years several brands have launched secure backpacks, Pacsafe is perhaps the best known, witch a large selection of bags, but they are quite expensive in the UK, easily costing over £100.
The Targus CityLite Security Backpack is an affordable alternative, with an RRP of £59.99 you can currently buy it for just £38.00.
Features
Secure and stylish laptop backpack perfect for protecting your tech on-the-go
Pockets lined with RFID blocking material to protect your credit cards
No front access to protect your belongings
Lockable zips and discrete pockets to protect your valuables
Reflective stripes and personal panic whistle
Multi-fit laptop cradle for a secure hold
Padded shoulder straps for comfortable carrying all day long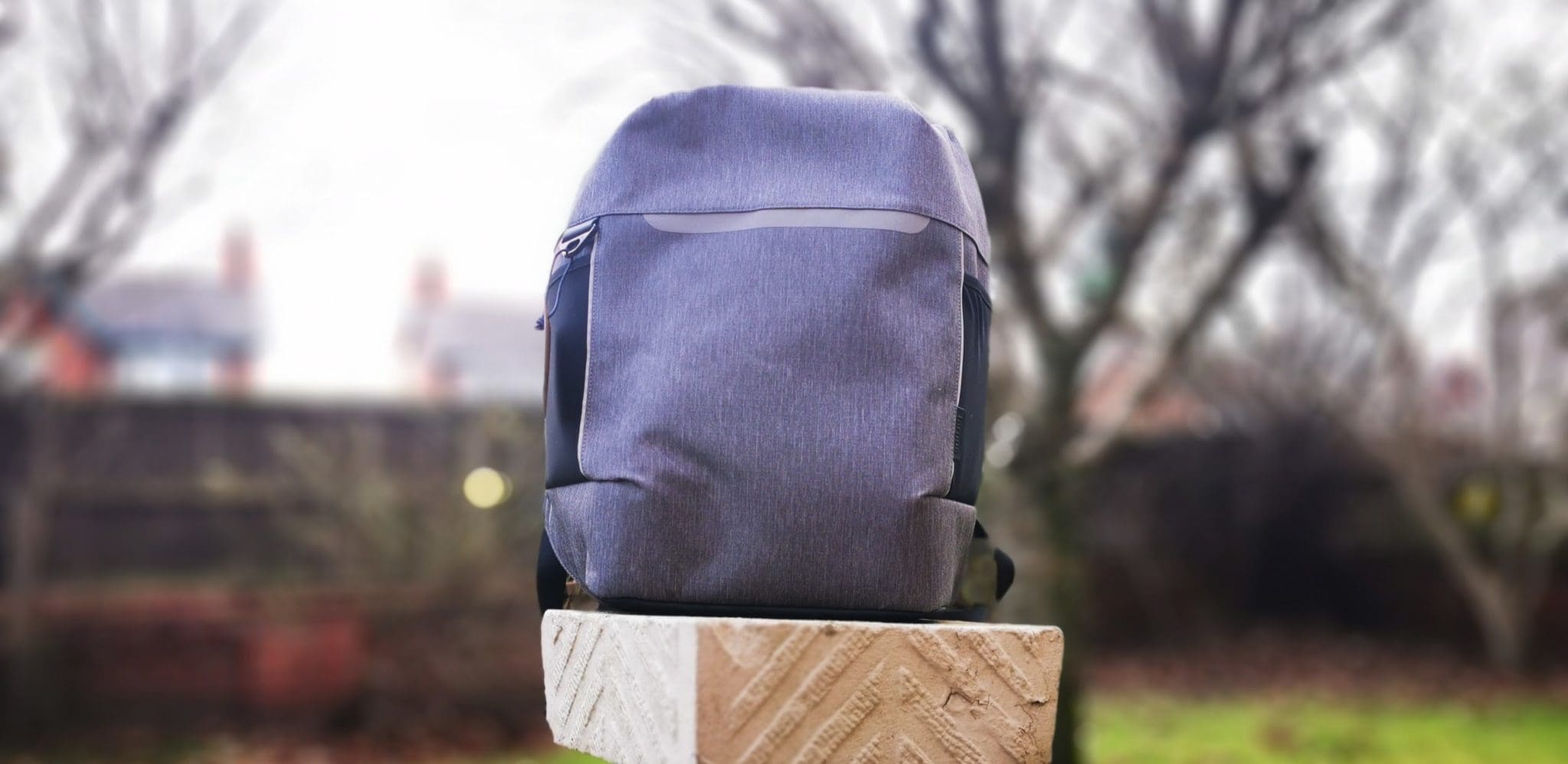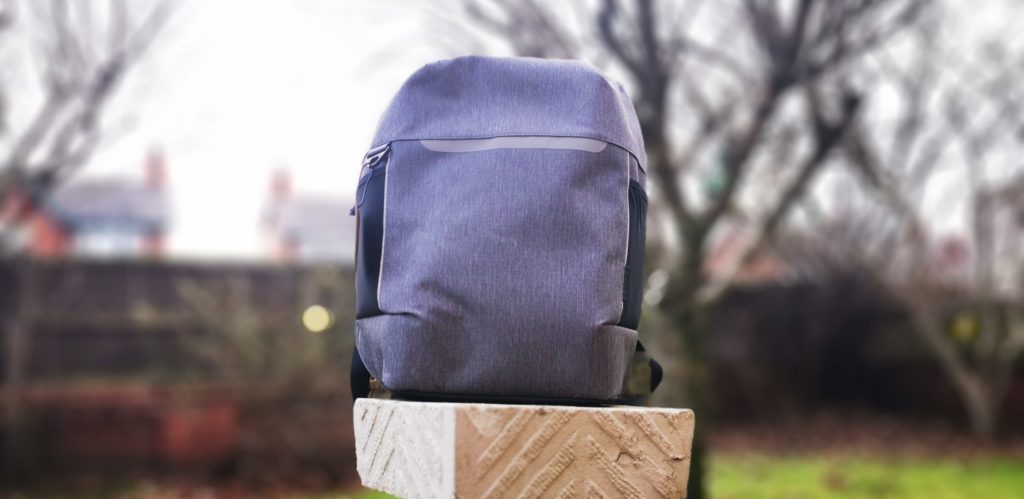 The design of this backpack is quite modern looking, with no visible zips and minimalist design. As far as business-orientated backpacks go I think it is one of the better-looking options available
Inside that backpack is a pouch for a 15-inch laptop, and I easily fitted my Dell XPS 15 in there, this is then held securely in place with a Velcro strap.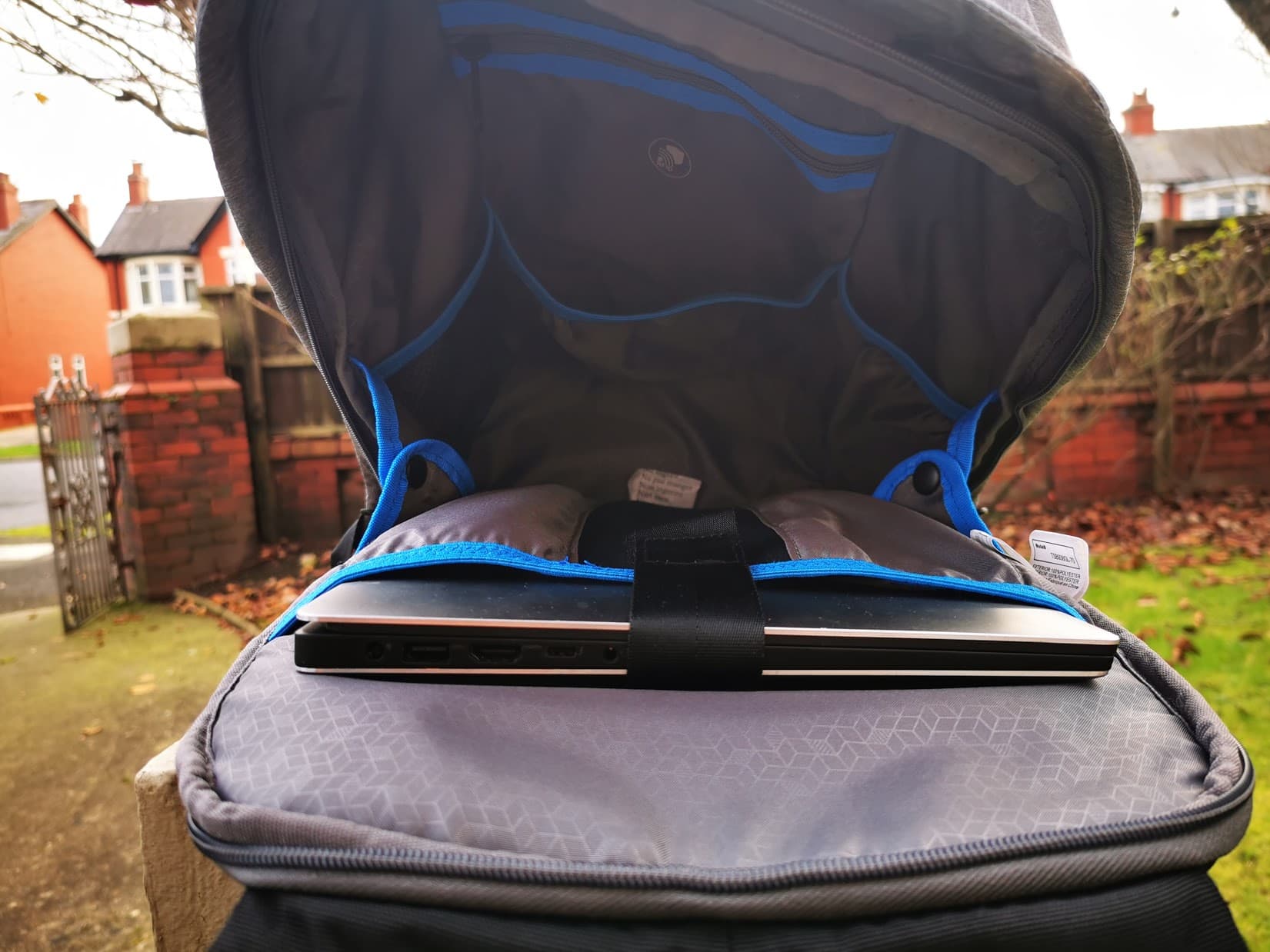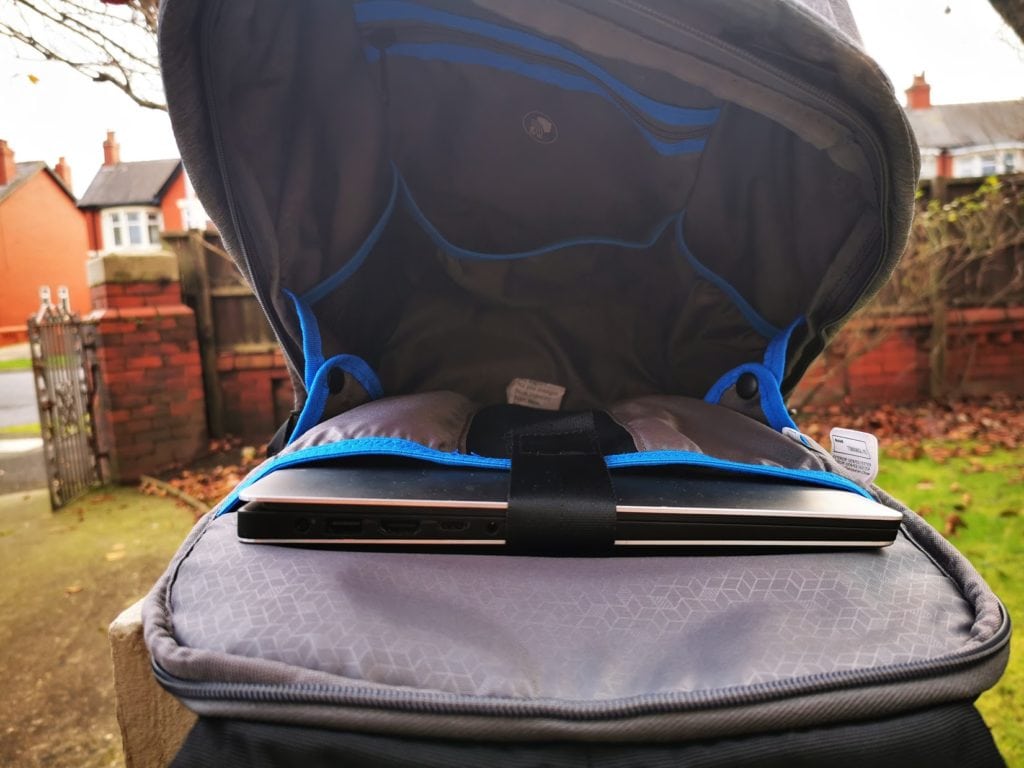 The main cavity has ample room for all your belongings, some backpacks break down space into lots of smaller compartments, but I feel like that just eats into the available space, so I prefer this design.
You do get some small compartments apart from the laptop holder which are not padded, so, therefore, don't waste too much room.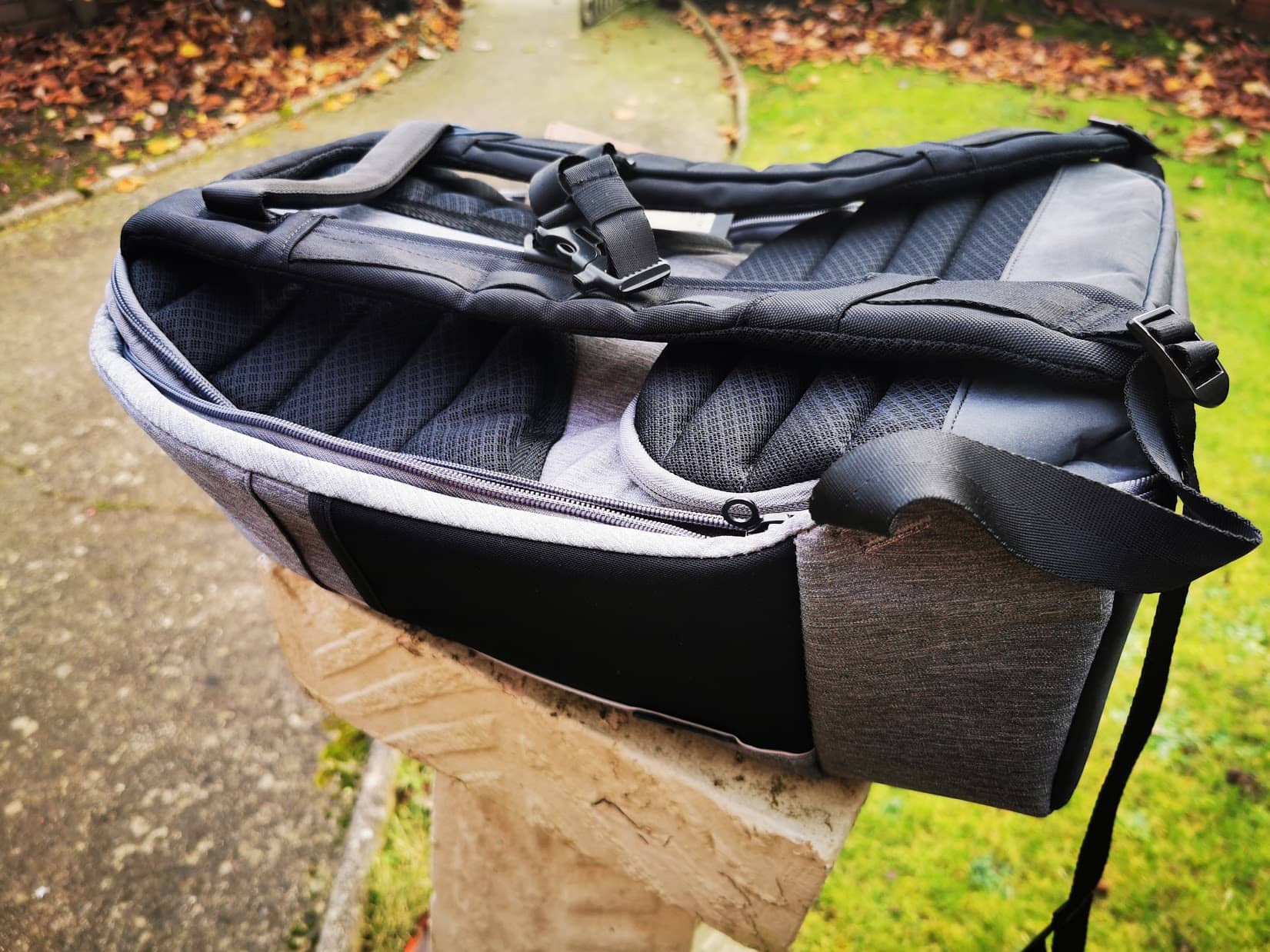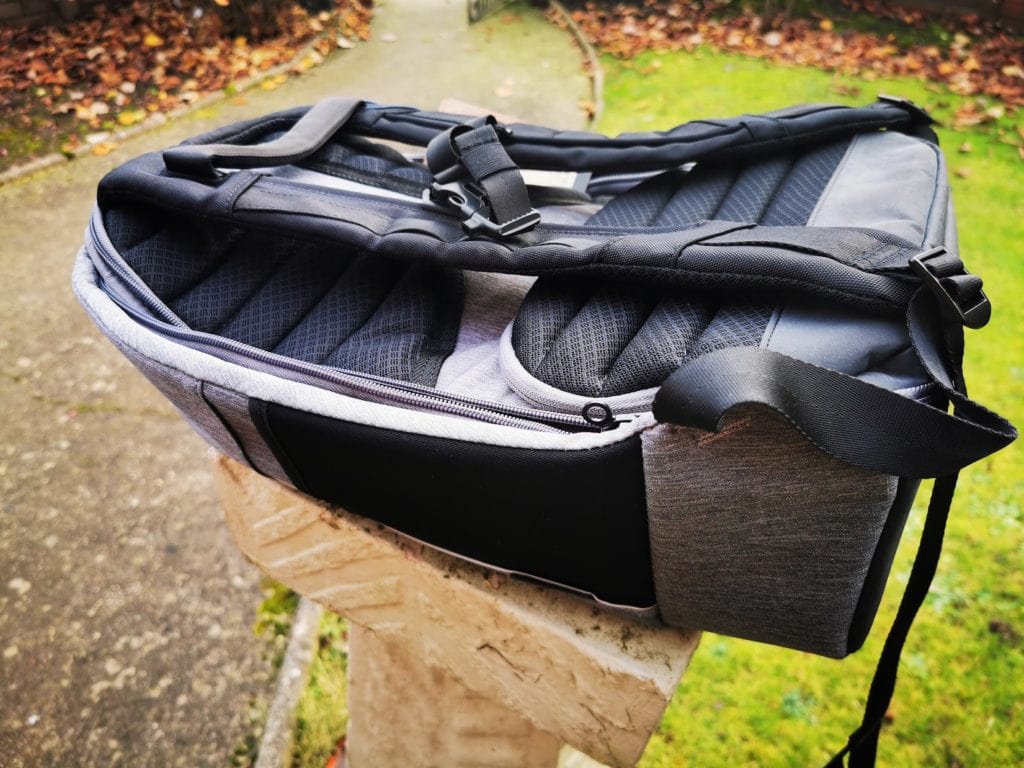 One of these includes an RFID protected pocket for your passport or wallet, preventing anyone from trying to skim your cards. Then another couple of thing side pockets and another pouch. The backpack doesn't open fully by default, which feels a bit restrictive, but this is held in place by to push button clips, when you undo these you can open the pack up with each side fully flat.
You also get another pocket on the outside of the bag facing your lower back, this can also be used for your wallet or other items you need quick access to.
The shoulder straps are extremely well padded, and you then get padding on the lower back and around your shoulder blades. The bag itself seems to be ergonomically designed so it fits quite comfortably around your back and shoulders.
Overall
It is unfortunate that a bag like this needs to exist, but that is our world today. If you like in a city and commute with anything of value then you should seriously consider investing in some form of a secure bag.
The Targus CityLite Security is well priced, especially at the current £38, it is reasonably attractive, and it provides enough security features to prevent most thieves. There is plenty of padding, lots of space and the design is well thought out for business needs. So overall, I think it ticks all the boxes you could want from a secure backpack.
Last update on 2022-05-25 / Affiliate links / Images from Amazon Product Advertising API