Hype for the next-gen consoles from Microsoft and Sony have been building up for a while now. We already know both companies are using AMD for the CPU and graphics, and this is probably one of the reasons why the new Navi based GPUs have taken so long to come out. All the following details should be taken with a pinch of salt, though the Gonzalo leak has some credibility.
A previous leak indicated that the APU being developed for both consoles is reportedly called Gonzalo. It's expected that the APU will feature an 8-core Zen 2 CPU with a base clock of 1.6GHz and a boost clock of 3.2GHz. More importantly, this CPU will be paired with a 7nm Navi GPU, which is AMD's next-generation graphics architecture. More specifically, the GPU is being called Navi 10 Lite.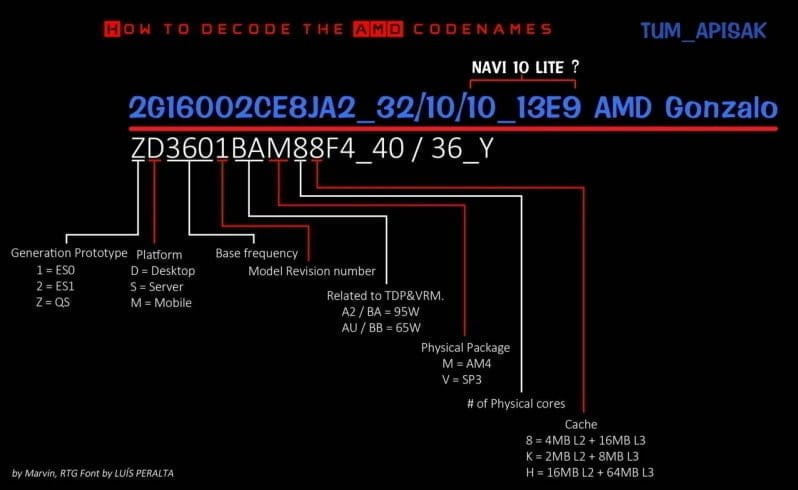 Other rumours which are less credible have indicated that the PS5 will have 24GB of GDDR6 RAM and will come with a NAND flash 2TB hard drive. Fans can also expect 8K upscaling. I'm inclined to think that is more wishful thinking from fans than anything accurate.
Reports of a March 2020 PS5 release date have once again started to gain traction online.
The release date report first emerged late last year, as a European developer claiming to be working on a PlayStation 5 launch game posted a file on Pastebin.
According to the leak, the PlayStation 5 will either be released in March 2020 or November 2020, and will cost $499 (£380). 
With Sony skipping E3 this year, industry experts believe that the PS5 will be unveiled at a smaller event in Q2 of 2019.
Another interesting rumour is that the PS5 will launch with regular PS Plus and PS Plus Premium.
The Premium subscription will give members the chance to play early access game betas and create private servers.
With VR slowely growing it is likely that the PS5 will up the ante in this regard and a new PlayStation VR 2 will also launch in 2020.