The Nvidia GeForce RTX 3080 Ti has been rumoured for a while now. First, it was being launched, then it was cancelled, now it is definitely being launched.
It feels like this is going to cause a huge backlash from the gamer community and at this point I don't think Nvidia really gives a damn. I am sure they only care about sales, and the cards will inevitably be sold out within seconds thanks to bots and scalpers.
It is a sad state of affairs, considering the RTX 3000 series should have been one of the series of GPUs Nvidia has launched in years.
Anyway, it is what it is.
The current launch dates are still rumours, but it looks like Nvidia have pushed back the launch by two weeks (from previous rumours).
Nvidia GeForce RTX 3080 Ti & 3070 Ti Launch Dates
It is currently believed that both the Nvidia GeForce RTX 3080 Ti and RTX 3070 Ti will launch on the 31st of May with a review embargo date of the 9th of June. This should be the same date for both GPUs.
Nvidia GeForce RTX 3080 Ti & 3070 Ti Price and Availability
Retail availability is not known, but it is normally very close to the embargo date, so expect it to be the 10th of June.
Price will be an interesting one. The RRP of the GeForce RTX 3080 was fantastic for what you got, but as we all know, scalpers are trying to get away with charging double the price. Retailers haven't been much better either, gradually increasing the price as and when new stock intermittently arrives.
Currently, eBay prices for the RTX3080 are significantly higher than the £1,399 RRP of the RTX 3090
I would expect that the GeForce RTX 3080 Ti will be priced much closer to the RTX 3090 RRP than people would like, and at this point, they could even get away with charging more.
Nvidia GeForce RTX 3080 Ti Specification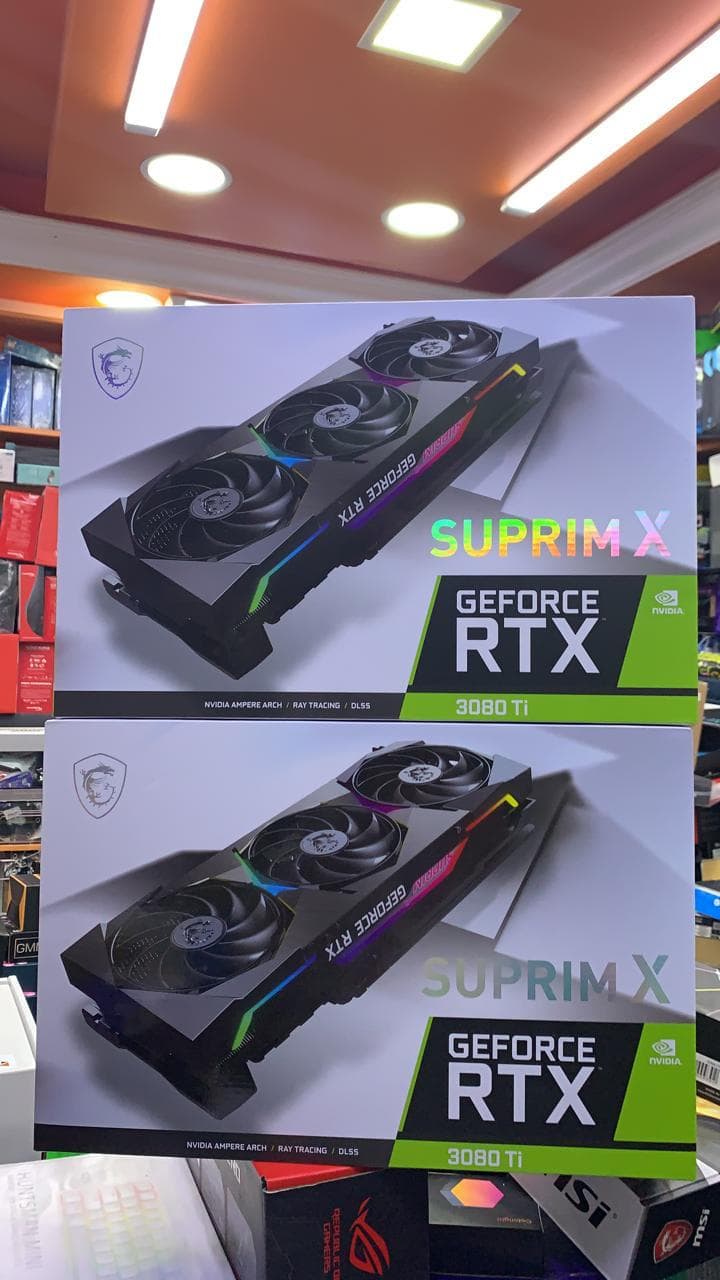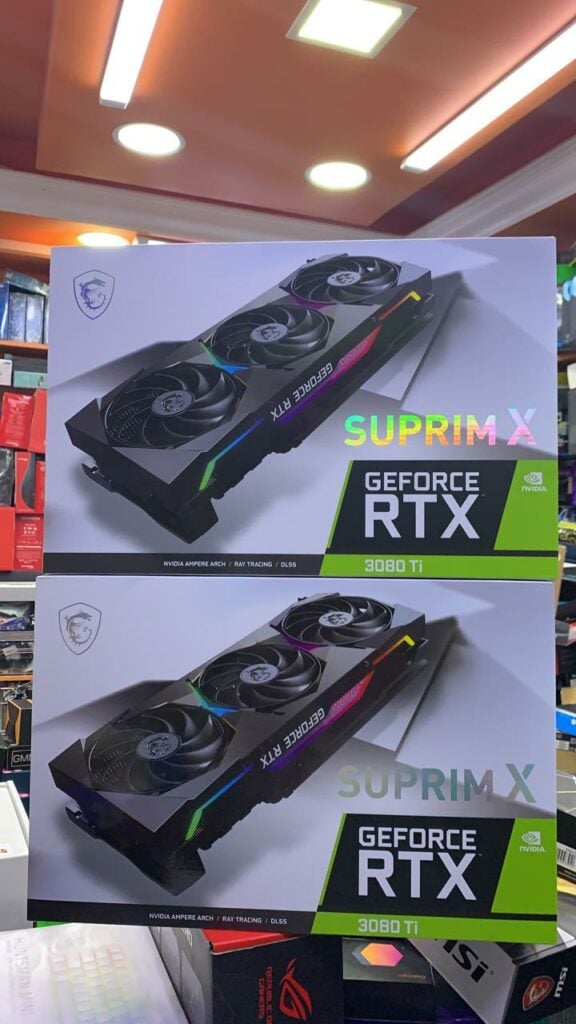 It is believed the Nvidia GeForce RTX 3080 Ti will feature GA102-225 GPU with 10240 CUDA cores enabled. This model will offer 12GB GDDR6X memory. That's only 2GB more than the RTX3080, but the wider bus of 384-bit, the maximum bandwidth will increase by 152GB/s.
The RTX 3080 Ti specification puts it within spitting distance of the RTX 3090, the one exception being it has half the memory.
Nvidia GeForce RTX 3070 Ti Specification
This is believed to be the first Ampere gaming card to feature full GPU specs, in this case, the GA104-400. The RTX 3070 Ti will offer 6144 CUDA cores and 8GB GDDR6X memory.
Even though this has less memory than the RTX 3060, the GDDR6X modules will provide a significant 160 GB/s improvement over the standard RTX 3070.