I reviewed the Nextbase 512GW dashcam 2 years ago, and to date, it has remained one of the dash cams I have used. Nextbase has followed this up with the 522GW now features Alexa, because what device doesn't nowadays?
Nextbase has launched this at the same RRP as the older model, £149.99, but that model has now dropped to £109.95 on Amazon. So do the increased smarts of the 522GW justify an extra £40?
Compare this model with other front and rear dash cameras to protect you and your car at an affordable price.
Sale
Nextbase 522GW - Series 2 Car Dash Camera - Full 1440p/30fps HD Recording DVR Cam - Front Recording - 140° Wide Viewing Angle - Wi-Fi and Bluetooth - Built-in Alexa - GPS
FANTASTIC VIDEO QUALITY AND EXPERIENCE: Record your journey on the road with the 1440P/30fps & 1080P/60fps HD recording dash cam and F1.6 lens to provide high quality images on the road. The 140° wide viewing angle provides high coverage of the road ahead for additional protection. The 3" HD award-winning IPS touch screen has upgraded picture resolution and clarity.
QUICKLINK WI-FI AND BLUETOOTH - The 522GW is the world's first Dash Cam with Bluetooth 4.2 and Quick-Link Wi-Fi to automatically sync files straight to your phone so footage can be supplied quickly to your insurer. You can also easily edit and share your footage via the MyNextbase Connect app.
GPS MODULE, G-SENSOR AND SOS EMERGENCY RESPONSE - The 522GW provides ultimate protection on the road. Track where an accident happened, safeguard your footage upon impact and allow the dash cam to automatically alert emergency services of your location and for help in the case of an accident.
ALEXA BUILT-IN - The Nextbase Series 2 range is the world's first 1440p Dash Cam series with Alexa built-in. With Alexa Built-in and access to tens of thousands of skills, you can ask to play music, place calls, listen to audiobooks, hear the news, check the weather, control smart home devices, get directions, find parking, and more.
MODULE CAM COMPATIBLE - The 522GW has compatible ports for plugging in additional camera modules for improved performance, including rear view, rear window and cabin view additional camera module options to record the road behind as well as ahead.
Specification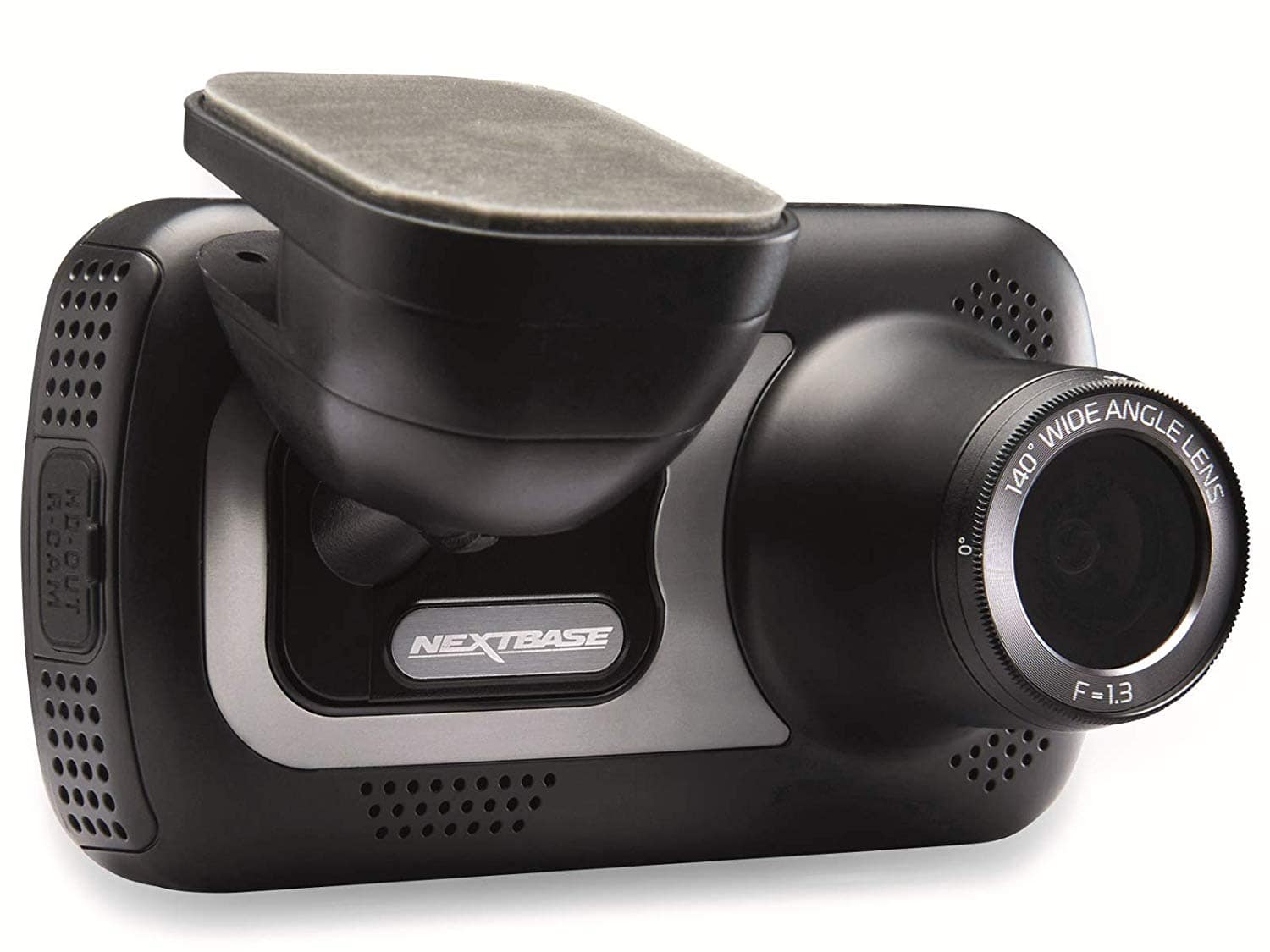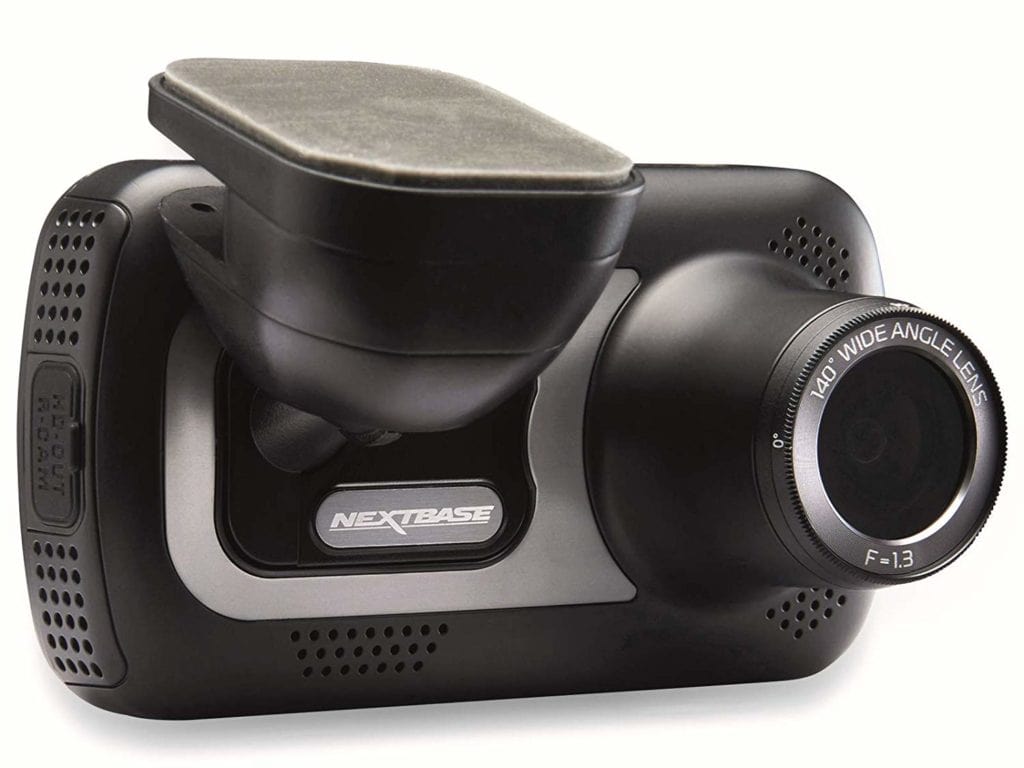 1440p forward-facing camera with a viewing angle of 140°.
F/1.3, polarising filter
3inch touchscreen LED screen
Photo mode
Night vision
Loop recording
G-force sensor
Autostart with vehicle
GPS
Parking mode
Nextbase Emergency Response
Voice command and control with Alexa
Connect through Bluetooth smartphone via Wi-Fi
Compatible with microSDHC memory cards
Compatible with the Nextbase Rear Camera Modules: Nextbase Cabin View and Rear Window Camera
Nextbase 522GW vs Nextbase 512GW what has changed?
So before we get onto the review, how does this actually differ from the 512GW it supersedes?
Most of the key specs you won't remain the same 1440p 140-degree camera, compatible with rear cameras, GPS, G-force sensory, a polarized filter to reduce glare, and a powered mount. The mount design has changed for the better and the overall size of the camera has been reduced.
The screen remains the same 3-inch previously it was 960 x 240 now it is listed as an HD IPS touch screen. However there are now hardly any buttons, with all the main functions being accessed via touch screen.
Both dash cams have Wi-Fi and both have a companion app.
So the 522GW take all the existing superb features and then adds in Bluetooth 4.2, Alexa, Emergency SOS and Autosync.
Fundamentally all the changes are built around the new Bluetooth functionality. When your phone connects to the Bluetooth of the 522GW, it enables the Autosync, SOS and Alexa feature.
The dashcam has a new mounting mechanism which is much more user-friendly, and if you find yourself removing your dashcam from your car frequently then this could be worth the upgrade alone.
Set up
With the 522GW being more app dependant, set up is a little more involved than your typical dumb dashcam.
The physical installation is easy, the new mounting system is logical and simplifies the removal of your dashcam as and when you need thanks to the magnetic clip and go system with a powered mount.
You will need to download the MyNextbase Connect which doesn't have the best reviews online, but I have not found it too bad. The setup process will including pairing with your dashcam, updating its firmware and then connecting to Alexa. You can then set up things like the emergency SOS feature.
You can change any settings you need with the touchscreen menu, and I found this to work well, though there is little need to tweak much if anything.
Performance
The camera part of the dashcam remains mostly the same as the Nextbase 512GW from what I can remember which was superb in the first place. The wide-angle lens recording at 1440p ensures you capture everything in front of you and off to the side, this includes the pavement, so you are covered if any pedestrian walks in front of you.
Nighttime performance is also excellent, suffering from less headlight glare than my recent Nexar review.
My review sample didn't come with one of the optional modules, but you can improve your coverage with rear view, cabin view camera and Rear window view modules.
App
Coming from the Nexar review, one area that needs improvement is the mobile app, and the way you access your footage.
It is not awful and crucially Nextbase records in clips to reduce data loss. But this is what causes some usability issues. With Nexar, you had each drive separated into its own section, you can then create clips from the drive, or if it detected an incident it auto-generated the clip. With Nextbase you have to root through all your recordings until you find what you want. Assuming you only do this when an accident happens, it shouldn't be too hard because it will be the last recording, but anything else will be time-consuming.
The app also has a built-in incident aware feature which will quickly and easily send video to your chosen contact in the event of an accident.
Transferring the files to your phone is slow. The new system with Bluetooth and Wi-Fi is supposed to be better, but at the end of the day you are still transferring a 200 MB file at around 2 MB/s. You can speed the process up by enabling low-resolution downloads.
You can also do things the old-fashioned way and either pull the miroSD card, or take the whole camera out and plug it into your PC. The Nextbase PC app is quite good, allowing you to view the video with maps, speed and other telemetry all displayed at once.
Once you have the footage, the app is good, when you view the video you have a Google maps running beneath it to show your location and then a tab option with the telemetry showing speed, direction and GPS coordinates.
The video itself has all this data placed on the lower part of the screen, including the time, and this is what differentiates Nextbase from a lot of more affordable options. In the event of an accident, the video file shows the exact speed, time and location. This will make a huge difference if you have to make an insurance claim.
With the dashcam connected to the app you can set up the SOS function, this works similarly to the Apple Watch and Livall Cycling Helmet. When it detects an accident it will go through what they call an anti-false positive master process, if this passes it will switch your phone into a 'beacon' mode, where if the phone remains still or is unanswered, then the emergency alert is sent.
The emergency alert that is sent to the integrator and emergency services includes GPS location and heading as standard, but also other personal details such as medical history, blood type and allergies.
The SOS function is a paid service, but it is free for the first 2 years, though the terms and conditions state 12 months, and I can't find any reference to the ongoing costs after this.
Alexa
Alexa seems like a pointless addition at first, but there are quite a lot of commands specific to the dashcam which provide a quicker and safer way to access the dashcam functions while driving.
Some of the commands include taking a photo, showing the front camera, show the rear camera, as well as start and stop recording.
Overall
This is a logical evolution from the Nextbase 512GW, and it continues to be a superb camera, being one of the most feature-packed models on the market.
I think £149 is a reasonable price to ask, and this is the same RRP as the older 512GW. The 512GW is presumably being phased out, but you can still buy it, and it is as low as £110 which is a tempting prospect over this. If you are someone that drives a lot or even drives for a living, then the added features the 522GW offers is definitely worth it, the SOS function could literally save your life, so £40 extra is a small price to pay if it does that.
[Update] Amazon list this at £139.95 currently, which makes it an even better deal.
Nextbase is also one of the best-reviewed dashcam companies by actual users, Halford has this model at 4.4 with 379 reviews which is far more than any competing brand.
Nextbase 512GW dash cam review rating
Summary
One of the best dash cams just got better with Alexa, an SOS function, and improved app integration.

Last Updated on
Last update on 2020-08-05 / Affiliate links / Images from Amazon Product Advertising API