Amazon has some great low-cost peripheral sellers and one of the most reliable brands on the site is RAVPower. I have used their power packs in the past and they are excellent, plus the UBS-C cables I have bought from them have always been reliable.
RAVPower kindly sent me one of their QI wireless charging stands and also a mini car charger to review.
Qi Wireless Charging Stand
The charging stand uses the QI standard which is generally the main standard used for phones and it should work with the Samsung Galaxy S8 / S8+ / S7 / S7 edge / Note 5 / S6 edge. It is also the standard that the new iPhone uses so it makes a great affordable way to make the most of this feature.
In terms of use and set up, you couldn't ask for anything easier, you literally plug it in and stand your phone on it. The phone should start charging automatically. Wireless charging is considerably slower than using a cable, especially Quick Charge, but that's not the point, it is designed so you can conveniently place your phone down at your desk or bedside every day and just let it trickle charge. I have a couple of these just for this, my work desk and then my bedside table and I never go without a charge, it is great.
Overall for £15.99, you can't fault it.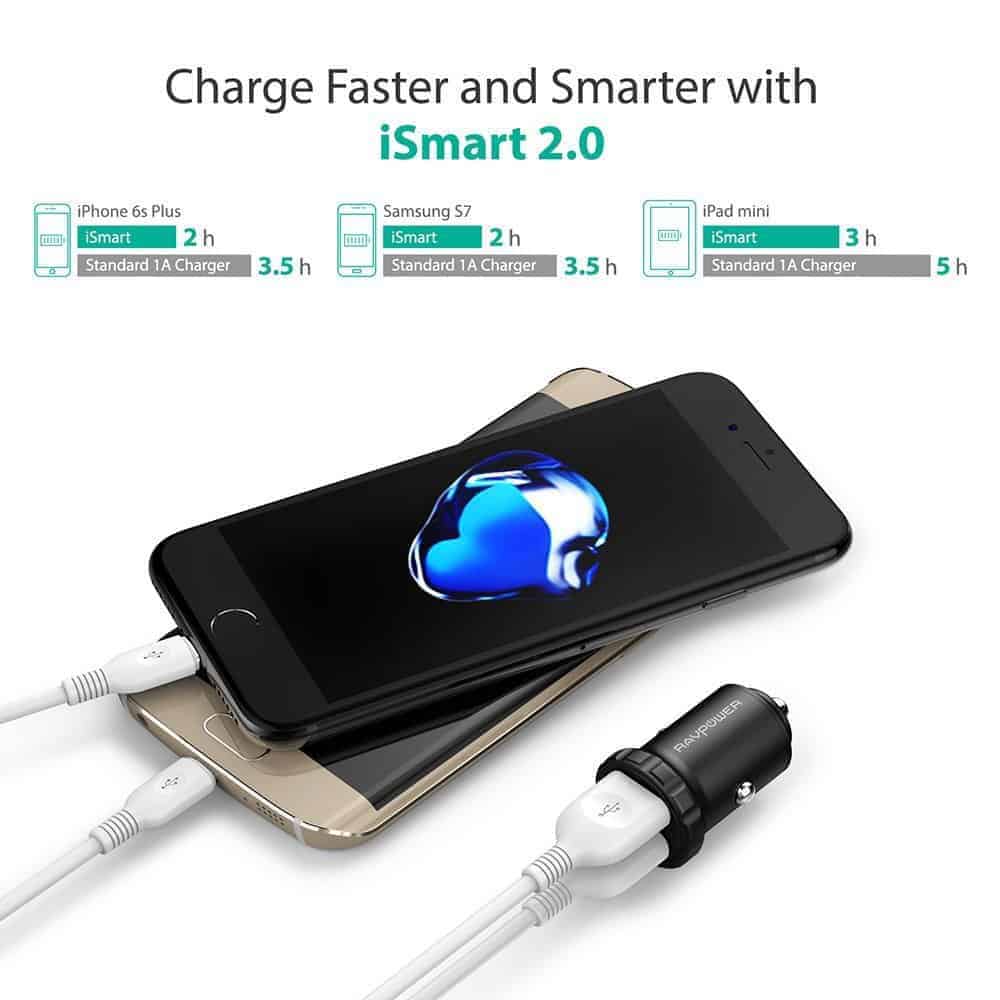 Mini Car Charger
The mini phone charger is even more simple. You just plug it into your lighter socket and now you have 2 USB ports. I have personally found that car chargers are really bad for not working, or breaking quickly, but I have used this for a few weeks now and it has always been reliable. It doesn't protrude too far out of the lighter socket, and it has a decent firm fit, so there is no chance of knocking it out or having a wobbly connection.
Priced at £6.99 if you don't have one yet, then it is a great buy.