I have used quite a few RAVPower products now, I would rate them as good as Anker or Aukey for peripherals on Amazon. They offer good prices, great build quality and they always have excellent reviews on Amazon.
I recently purchased 2 sized battery packs, for different scenarios. A 10K model for when I go out for a long day but don't have a bag or coat, and the 16750mAh model for when I go to press events and have a bag with me.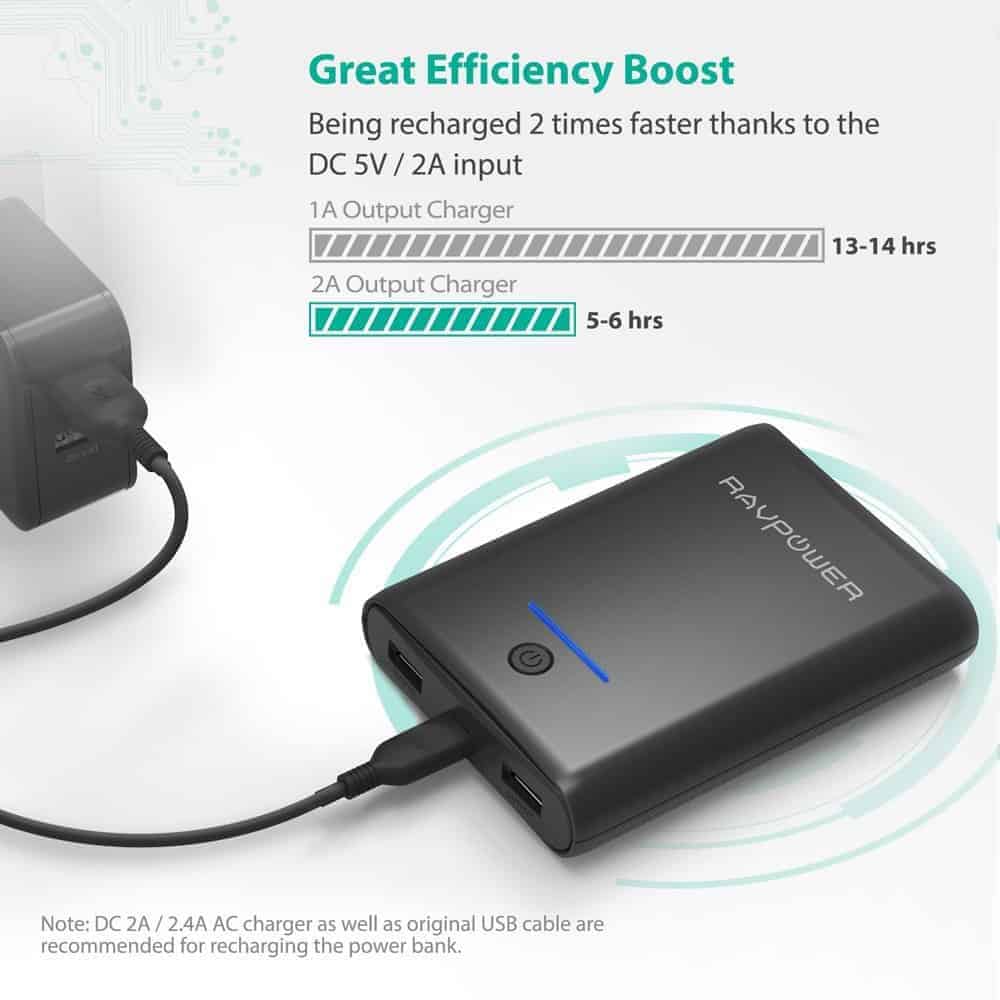 This is a well-priced and sized pack. I like the 10k size as it is pocketable in jeans if you don't wear skinny pants and you should be able to keep even the heaviest of the user going for a full day.
In comparison to my LG V20, it is quite a bit shorter, marginally wider, but about twice as thick
You get 2 outputs too, if needed you can keep 2 people going. It uses iSmart ports with the total 3.4A output (Each 2.4A max)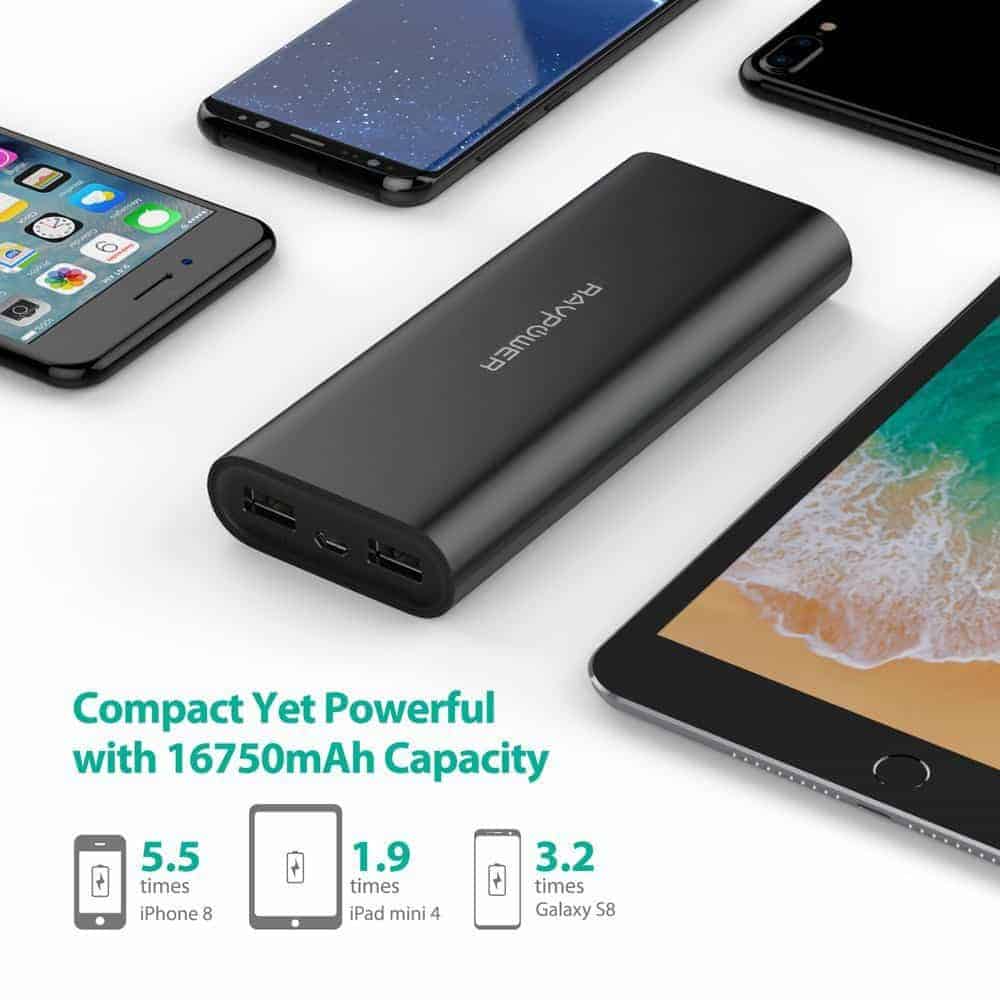 This model probably would fit in a pair of jeans or pants, but it would not be comfortable. It should be fine for a big coat, but it is more suited to a bag.
In comparison to my LG V20 it is narrower, but about the same length, again it is about twice as thick
The 16750mAh is good for a couple of users over a day or 2. It should keep a single person going all weekend. This size is also quite comfortable to carry around in a bag, once you get to 20K you start to feel the added bulk in your bag.
This model has 4.5A which provides enough power to charge iPhone and iPad simultaneously via dual iSmart 2.0 USB ports (max 2.4A each)
Both products are very well made and perform great. Either would make a great choice for keeping your phone or tablet going. Which size you choose should be dependent on your usage and how you carry it.