Are you looking for a mattress upgrade? Sick of your old cheap lumpy pocket sprung? Odds are that you are considering a memory foam mattress, the bed in a box industry and boomed in recent years and there are now more choices than ever. What makes them different, though? Are they all just the same?
In my memory foam mattress comparison, there has been strong growth in the number of reviews for Otty and their aggressive pricing compared to the competition could be behind their success, but does being cheap mean they cut corners?
Pricing
The Otty RRP is £649.99 for a King size, so only £50 cheaper than Emma and Eve which both cost £699. Market leader Simba have recently increased their prices to £250. However, Otty also has an essential mattress which is just £525 RRP but £339.99, which is likely helping them with their strong sales and by proxy, reviews.
Discount confusion
The mattress industry is notorious for running discounts year round, so the RRP isn't always an accurate indicator of the price. While Otty has the cheapest RRP, it is not currently the cheapest mattress.
The original Otty mattress is on sale for £519.99 currently.
At the moment, Emma has a 30% off deal, so their King size is now just £489.3.
Eve currently has a £50 off deal, so the original mattress is £649.
What are they made of?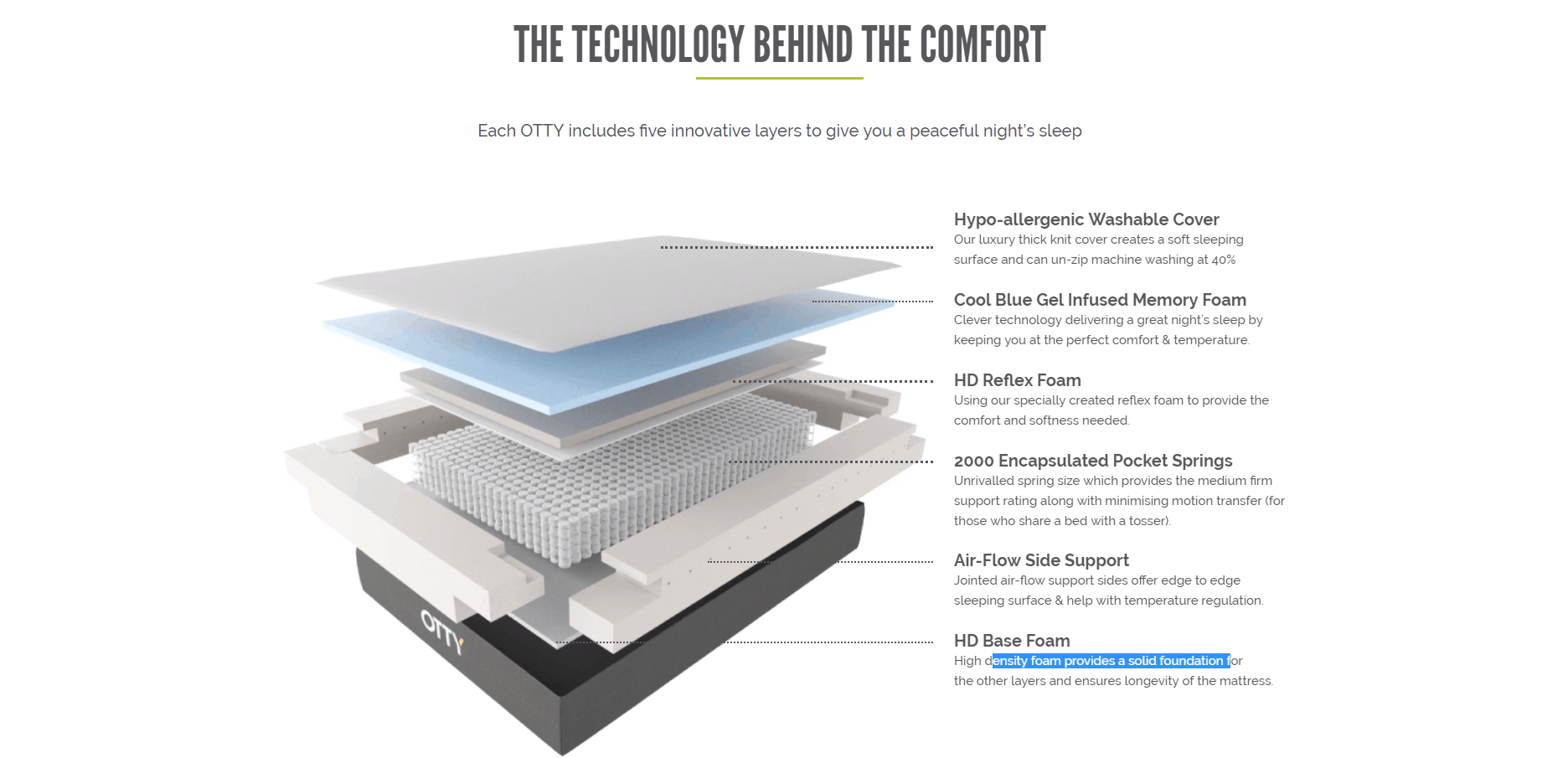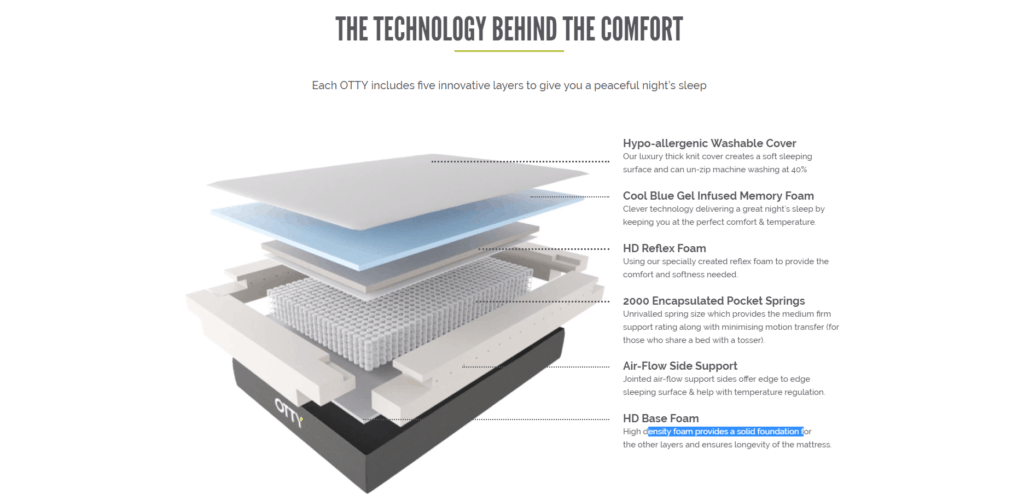 Both Otty models are a hybrid mattress, but unlike competitors such as Simba, this has 14cm worth of pocket springs. The original model uses 2000 pocket springs, while the basic model has 1000. This has a foam base layer, followed by the springs in the middle, another thin layer of foam on top of them, and then a gel cooling layer.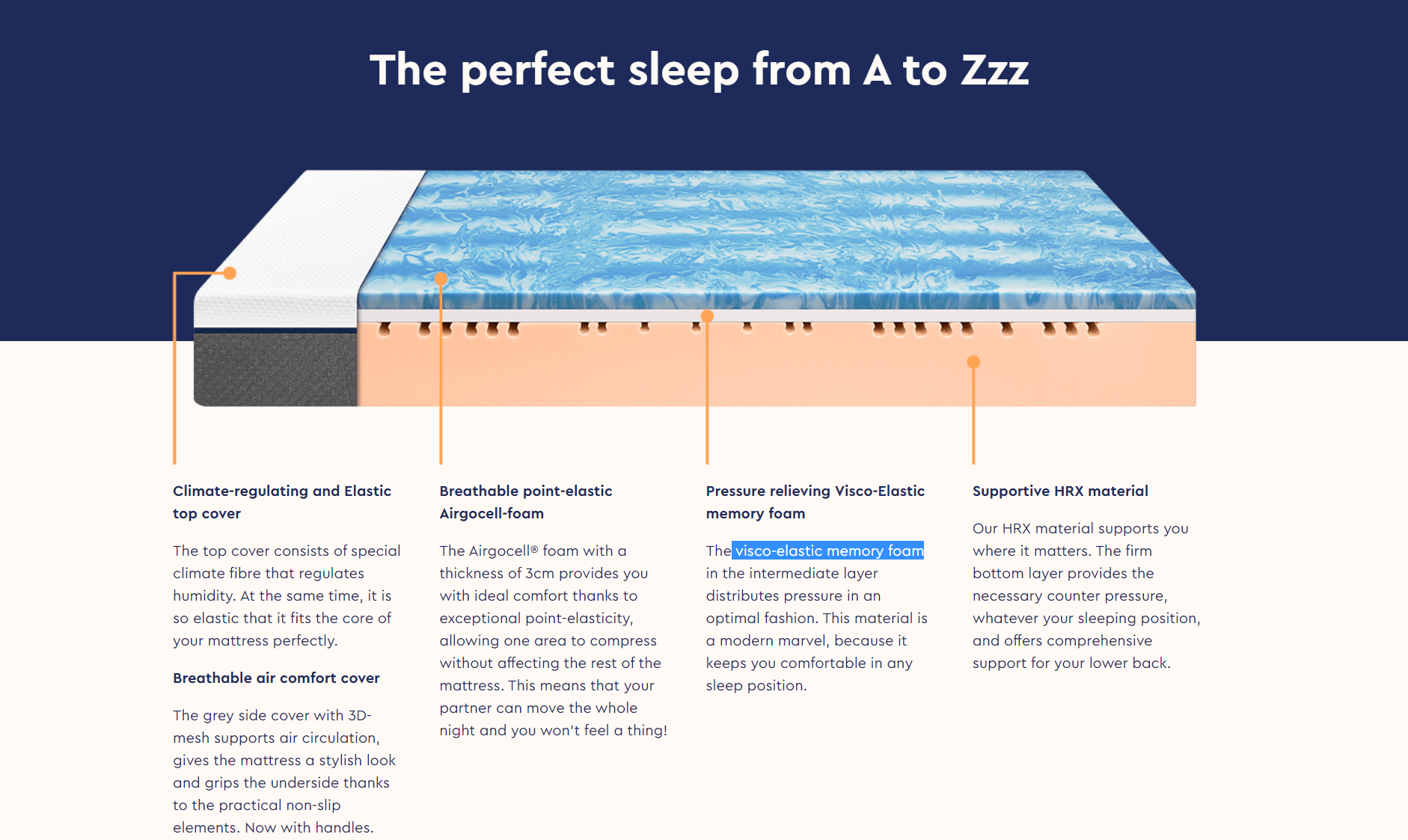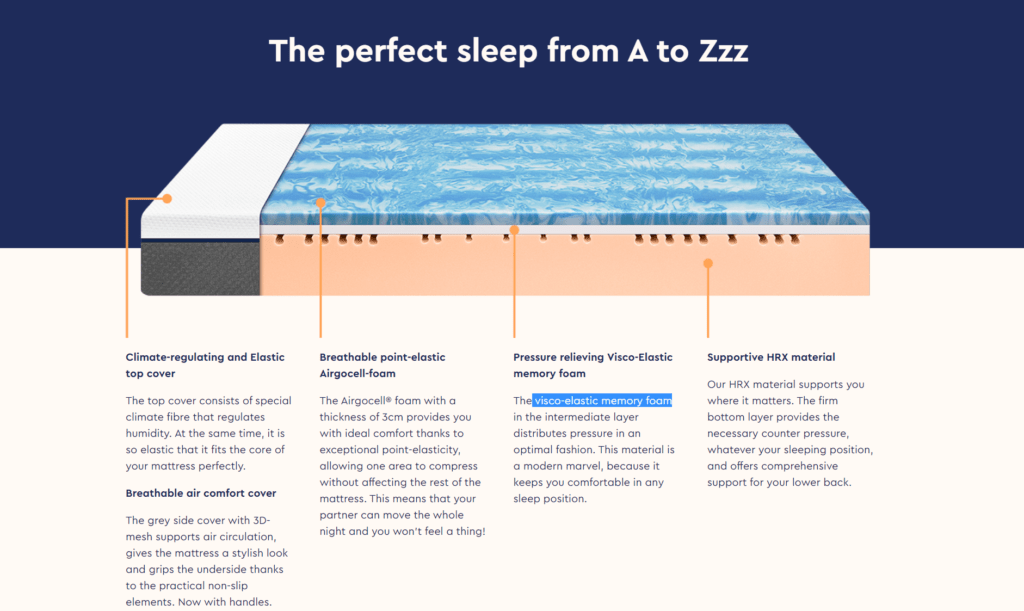 Emma has just one model currently and a simple construction with three layers, there is the big layer of what they call HRX, a thin layer of visco-elastic memory foam and a gel cooling layer.


Eve has the broadest range of options with 6 different mattresses. The original mattress has a similar construction to Emma with three main components, the thick base layer, the memory layer, and what they call the evecomfort layer. There is no gel layer listed here which is often used for cooling instead the evecomfort is vented.
Aren't memory foam mattresses hot?
Yes, they are. But these newer mattresses are not as bad as they were. I am a very hot sleeper, and I can cope with my Nectar Mattress.
Memory foam is not breathable, so the companies use various techniques wrapped up in marketing terms to provide cooling. This generally means two things, a gel layer to keep you cool and/or vented memory foam allowing air to vent through.
Trial period and warranty
The reason why bed in the box mattresses are such a great choice is that they all offer at least a 100-day trial period. With Nectar there is even a 365-day trial. So if you are unsure about the mattress you don't need to worry, try it for a month or so and if you don't like it, return it.
Similarly, the warranty of a mattress is longer than their pocket spring counterparts. These all have 10-year warranties, whereas a pocket spring you will be lucky if you get 5 years.
Which is best?
Honestly, I don't know, I have not used these three, I personally use the Nectar which I love, and have used the Simba for a few months which is equally as good.
If Trip Advisor is to be believed either Eve or Otty is best, and the pocket spring arrangement of the Otty is something that could win me over, as it should offer a little more breathability. With the long trials, it doesn't really matter which you choose, so I would also be tempted to go with whatever is cheapest at the time, which today is Emma.
| | King Size | Double | Trustpilot Reviews | Rating | Warranty | Trial Period |
| --- | --- | --- | --- | --- | --- | --- |
| Simba | 749 | 599 | 30,450 | 4.5 | 10-years | 200 |
| Emma | 699 | 649 | 23,186 | 4.5 | 10-years | 200 |
| Nectar | 799 | 699 | 10,715 | 4.4 | Life time | 365 |
| Eve | 699 | 599 | 9,809 | 4.3 | 10-years | 100 |
| Otty | 649 | 549 | 7,834 | 4.5 | 10-years | 100 |
| Casper | 700 | 600 | 6,021 | 4.2 | 10-years | 100 |
| Rem Fit | 699 | 649 | 1,171 | 4.3 | 15-years | 100 |
| SleepHubs formerly Tweak Slumber | 995 | 895 | 368 | 4.1 | 10-years | 100 |
| Leesa | 750 | 650 | 1,498 | 4.2 | 10-years | 100 |