Previously, the Huawei Mate 30 Pro with Kirin 990 showed up on AnTuTu 8 which placed in between the Snapdragon 855 and SD855 Plus in performance.
However, the chipset in that device is a little slower than the Kirin 990 5G found in the Huawei Mate 30 Pro 5G. As you might expect, following new Geekbench listings, the Kirin 990 5G is shown to outpace the Snapdragon 855 Plus.
Related Content
A device with a name HUAWEI LIO-AN00 has popped up on Geekbench which was carried on on the 26th of September. The device scored 3,851 points in single-core and 12,636 points in multi-core results.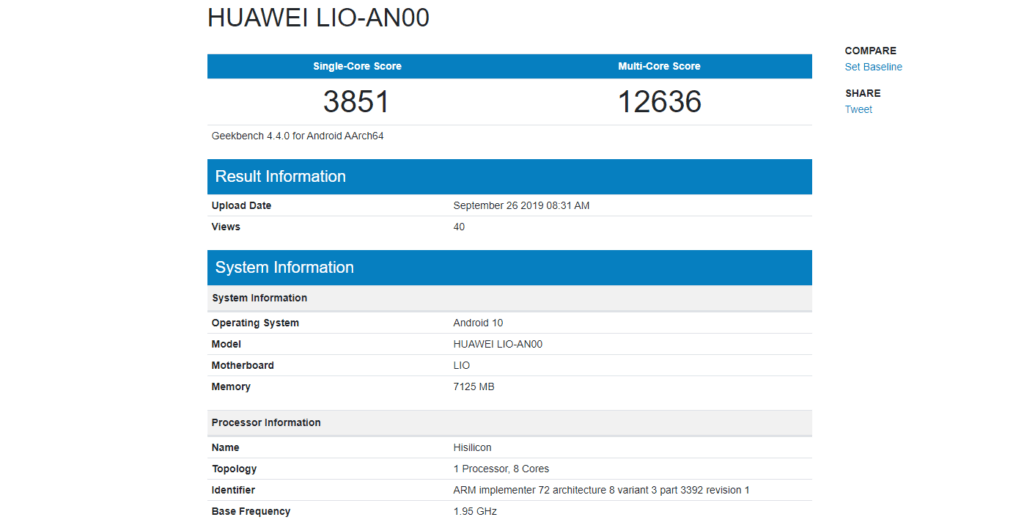 Previously the Huawei NLE-AL00, which is known to be the none 5G Mate 30 Pro model, showed up with a score of 3,842 and 11,644.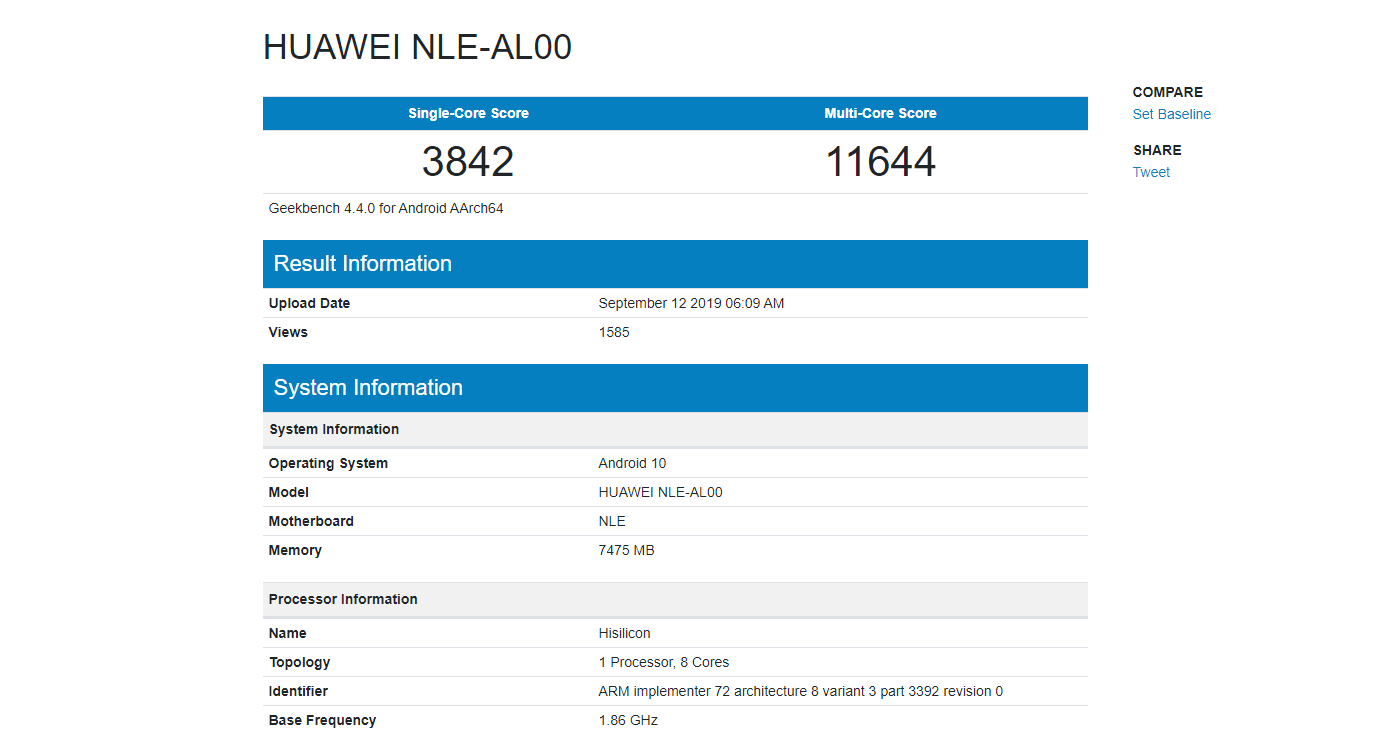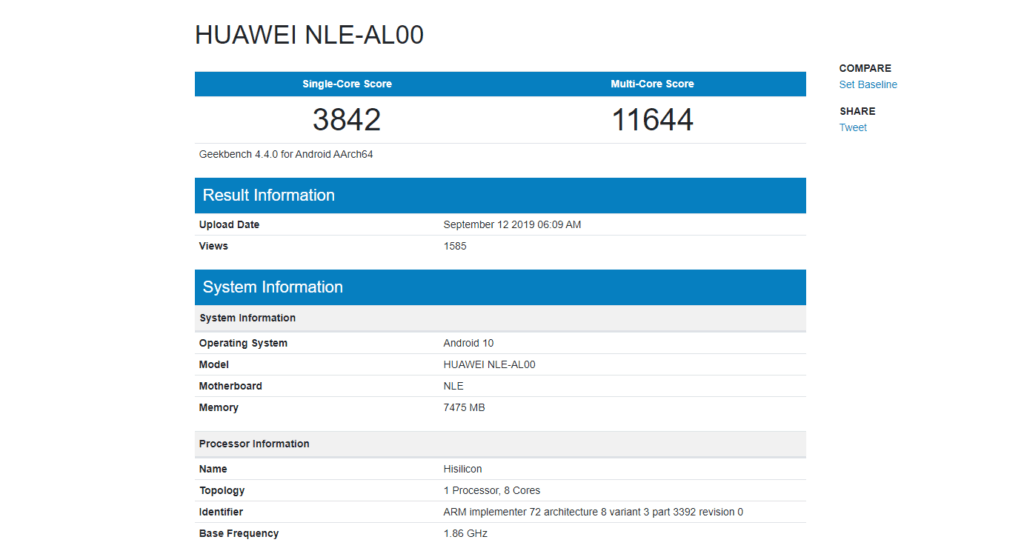 There are lots of different results fro Snapdragon 855+ based chips and these vary from 3,500 points in single-core around 11,000. The ROG Phone 2 is reported as having a score of 3,563 and 10,977.
The tiny single-core difference between the Kirin 990 5G and the Kirin 990 4G is due to both chipsets having the same dual-core Cortex-A76 running 2.86GHz. The edge the Kirin 990 5G gets could be due to the smaller fabrication process which in turn should mean better thermals and therefore lower chance of throttling.
The higher middle core clocks will be what helps push the performance gap for multi-core further.
It is worth noting, that the Kirin 990 5G is brand new, and will represent phones for 2020. We need to see what Qualcomm have up their sleeve with the Snapdragon 865 before we can make a true comparison.
Huawei also appears to be focussing more on AI this year. The performance increase of the CPU is perhaps a little disappointing, but they have had more than a three-fold increase with the AI performance, and this puts the chipset at more than two-fold above the Snapdragon 855 Plus.
The other comparison people love to make is the Bionic chip inside Apple phones. Currently, as usual, the A13 Bionic dominates the single-core results by a large margin scoring 5472 and also leads for multi-core, but a smaller margin with 13769.