[Update 3rd of January 2021] Fix rolled out for Garmin
It now looks like Garmin have pushed the CPE file update to their users, if you have phone syncing on, this should update automatically. You can also manually update via Garmin Connect
If you check System > About and CPE and it shows expired, the update has not occurred. If you can't get the update for whatever reason, you can still leave the watch for 5 minutes or so tracking an activity to try and let it update it self.
The update will have been provided by Sony, so other brands affected by this problem will likely be updating currently, or soon.
[Update] Official Garmin response
Please be aware that we are aware of the serious GPS issue that 2021 has brought upon the Fenix 6 series watches and we are investigating reports. The issue seems to be impacting not only Garmin but some of our competitors too.
On your watch, if you go to System > About and CPE shows Expired, please give 5 full minutes outdoors with no movement to see if your CPE file will update for you to CURRENT.
Even if this doesn't fix the CPE you should allow the watch to GPS soak to receive a full satellite fix. This means to wait for an additional 2-5 minutes after the device reads GPS ready.
We hope to have this issue resolved as quickly as possible and this issue is our #1 highest priority.
–
In an attempt to start the year as I mean to go on, on New Years Day I ran a half marathon. While I wasn't hungover, all the Christmas drinking and eating made it feel particularly gruelling, made worse by the bitter wind.
I had plotted a course and set the watch to use it, with the aim to make the most of the northern wind down our promenade then the backstreets to avoid it a little.
However, from the get-go, my Garmin Fenix 6 Pro struggled to lock onto the course, it seemed to be a couple of streets off. It was overcast, so I just assumed it was taking a while to acquire the GPS satellites.
The continued, intermittently telling me I was on course. However, my lap times were wildly inconsistent, I knew I wasn't running fast, but my 3rd mile was 9 minutes 14 seconds which is slower than my run/walk speed. Then mile 6 was 7m 25 seconds which is fast for a training run for me.
Paranoid that the times and distance was wrong I ran to 13.5 miles just to be sure.
Massive GPS and elevation Inaccuracies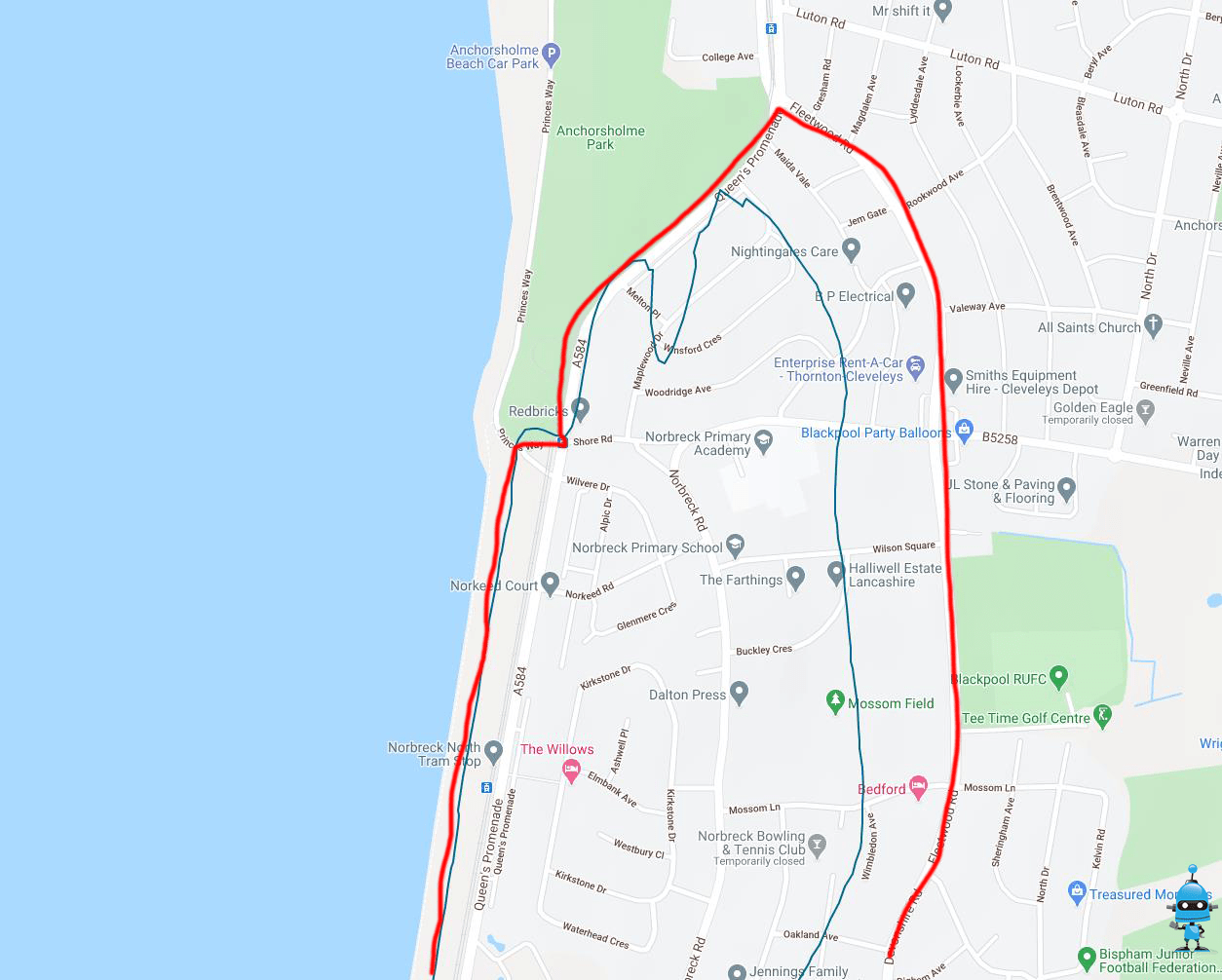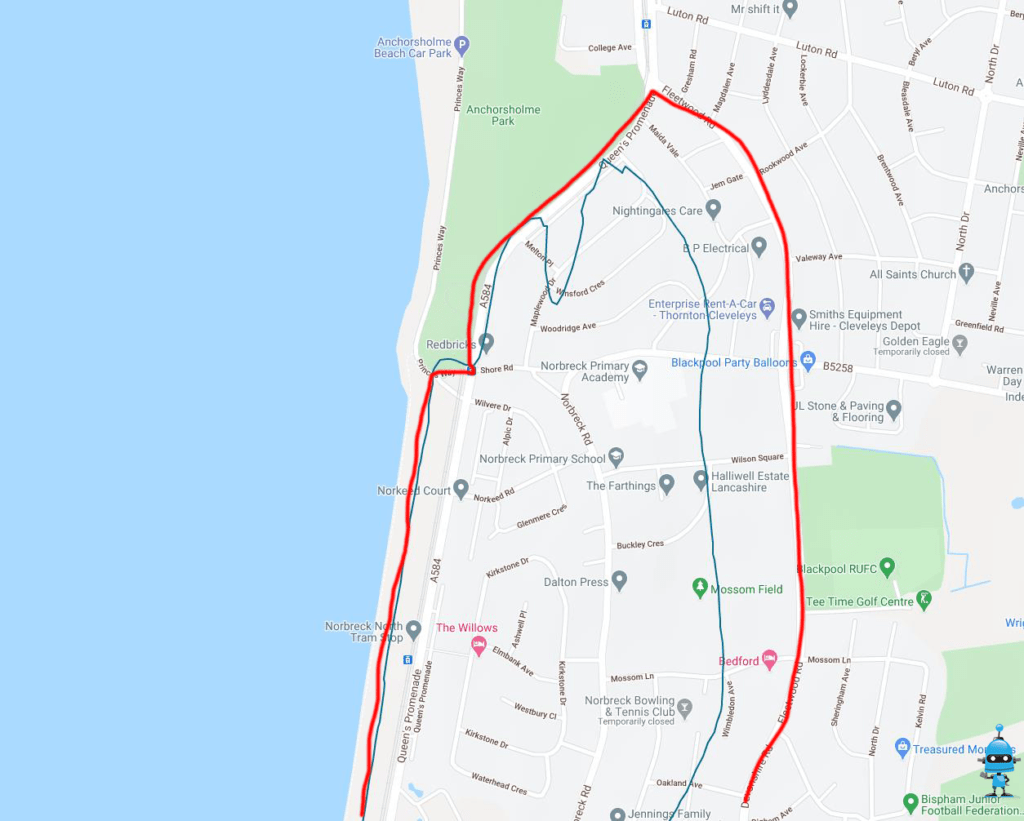 When my activity uploaded, my suspicions were confirmed, and the plotted course was one of the most inaccurate I have ever seen on any device with built-in GPS.
Running down the promenade next to the sea had me running in the sea for large sections of the run, according to Garmin. The start position was four streets away or 0.3 miles, according to Google Maps. Then to make matters even worse, the elevation data was completely out with Garmin reporting 420ft of climbing across 2 miles on an almost perfectly flat part of my run.


After posting about it furiously on Strava and Twitter, another friend also commented their run was out.
Downloading the GPX file and adding it to a route gave me 13.7 miles, not the 13.5 miles recorded. However, after plotting it properly, it looks like it was closer to 13.1 miles, and it looks like I make have fallen short of the half distance slightly.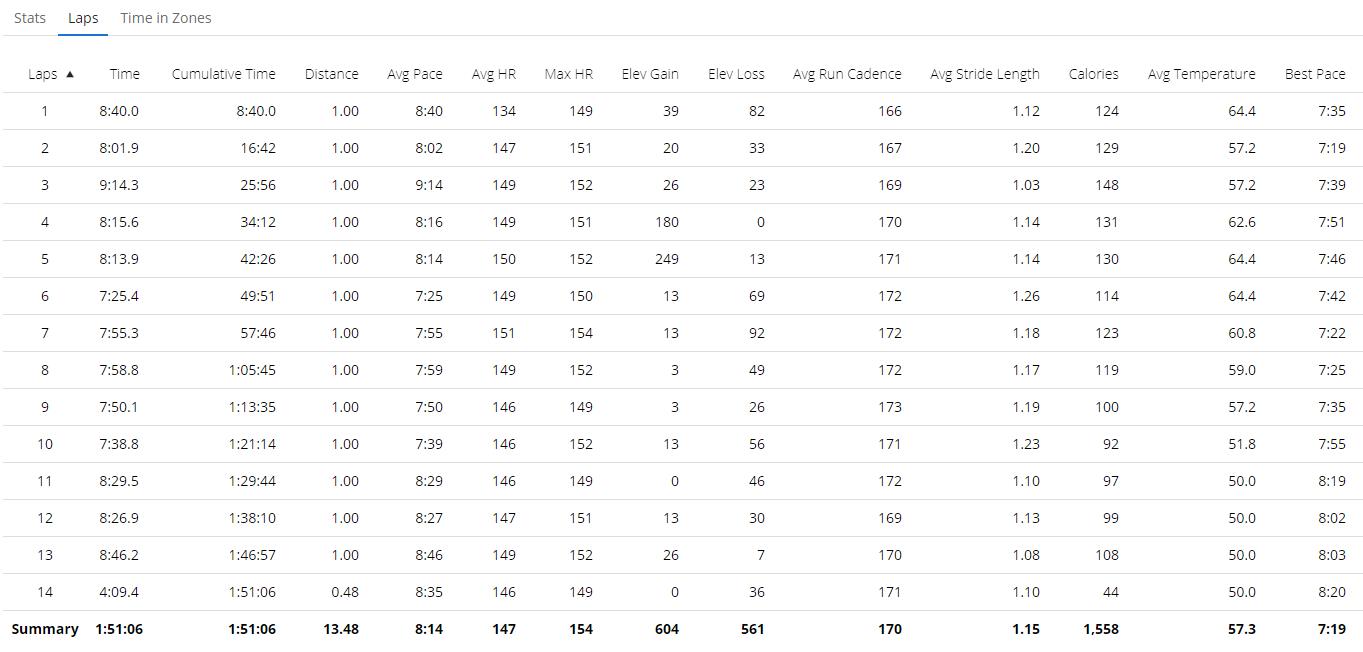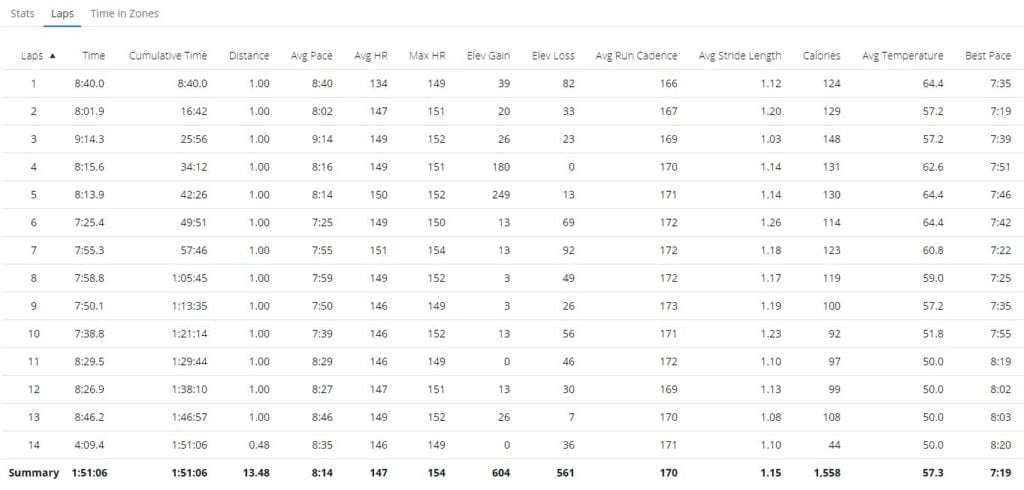 Many Reddit & Garmin Forum users having GPS trouble across devices
There are now at least two threads on Reddit with users complaining about Garmin GPS issues from the 1st of January (here and here).
A quick look on the Garmin Forums also confirms many users experiencing issues.
The issue seems to be extensive and globally with users reporting both GPS and elevation problems
Furthermore people are confirming different GPS modes have the same issues. I was running the defaults GPS + GLONASS but others have confirmed it is occurring on GPS + Galileo
Devices confirmed to have GPS accuracy problems (by users)
This also appears to cover a wide range of devices. So far I have seen:
Garmin Fenix 6 Pro (me) and other Fenix 6 series watches
Garmin Forerunner 945 (a forum thread dedicated to it)
Garmin Forerunner 245M & 245
Forerunner 45 (multiple forum posts)
Vivoactive 4
Forerunner 645/645 M
This appears to affect all device using the Sony GPS chipset so it can also include
Coros GPS watches
Polar Vantage V/M/V2, Grit X, Ignite
Suunto 5 & Suunto 9
Wahoo RIVAL
Possible Causes of the GPS problem – CPE Expired – Ephemeris File
The reported problems appear to be affecting all devices that use the Sony GPS chipset, so it is not exclusive to Garmin.
Another user has pointed out that under the watch settings System, then About, the CPE status is expired. I can confirm this is the case on my watch.
According to Garmin:
There are files used by the watch to predict where the GPS satellites are located in the sky at any given moment. Current EPO or CPE files will allow the device to acquire a signal faster when you are going to record an outdoor activity such as a run or ride. Expired files will result in a much slower time frame before the device determines its current location.

What Does EPO or CPE Mean on My Garmin Fitness Device?
Extended Prediction Orbit (EPO) or Connected Predictive Ephemeris (CPE) files allow GPS devices to predict where satellites will be in the sky, which reduces GPS acquisition time. With updated EPO or CPE files on an outdoor product, instead taking 2-3 minutes to find GPS signals, it will usually take 5-10 seconds.

What is EPO or CPE on an Outdoor Product?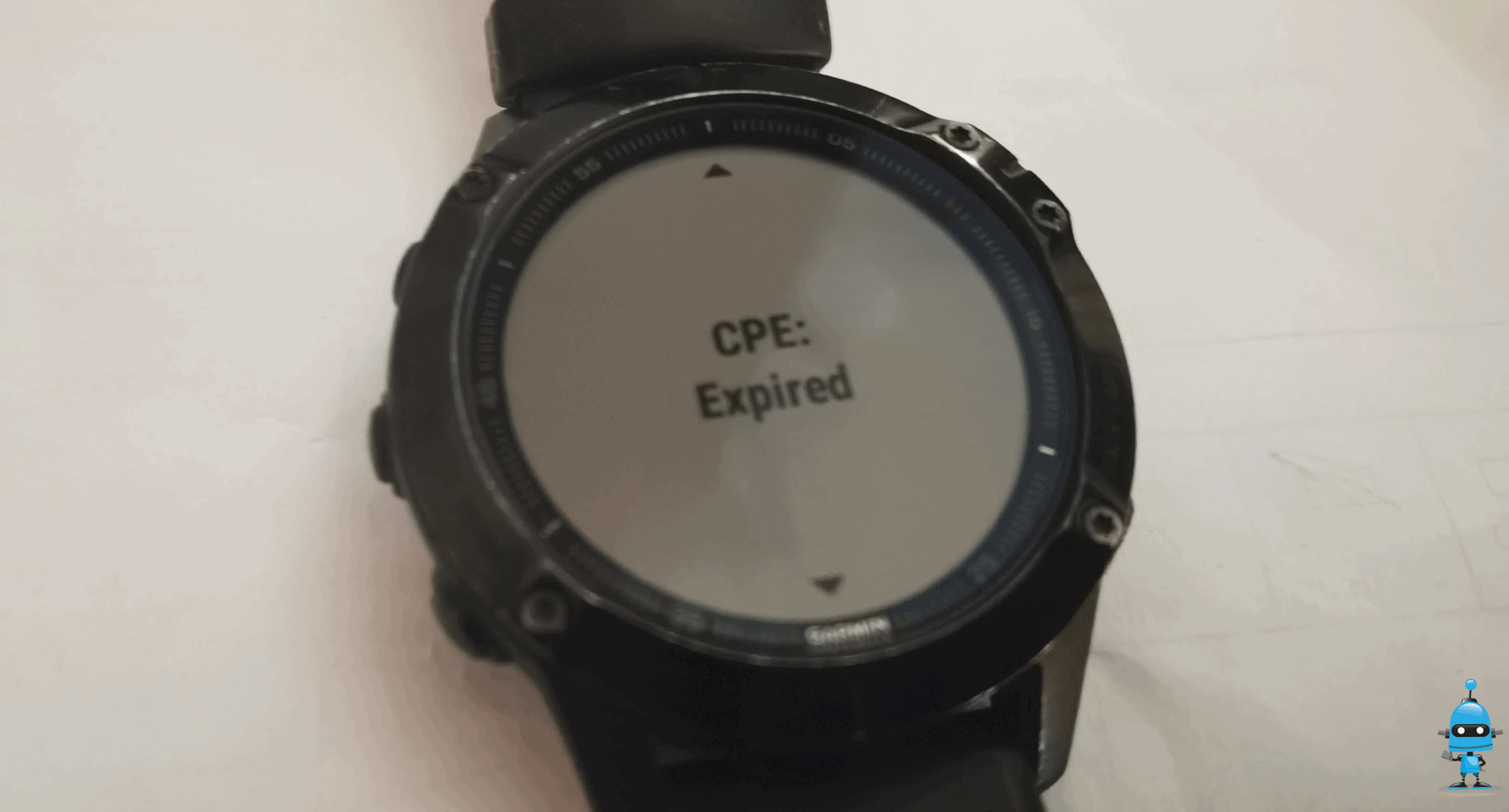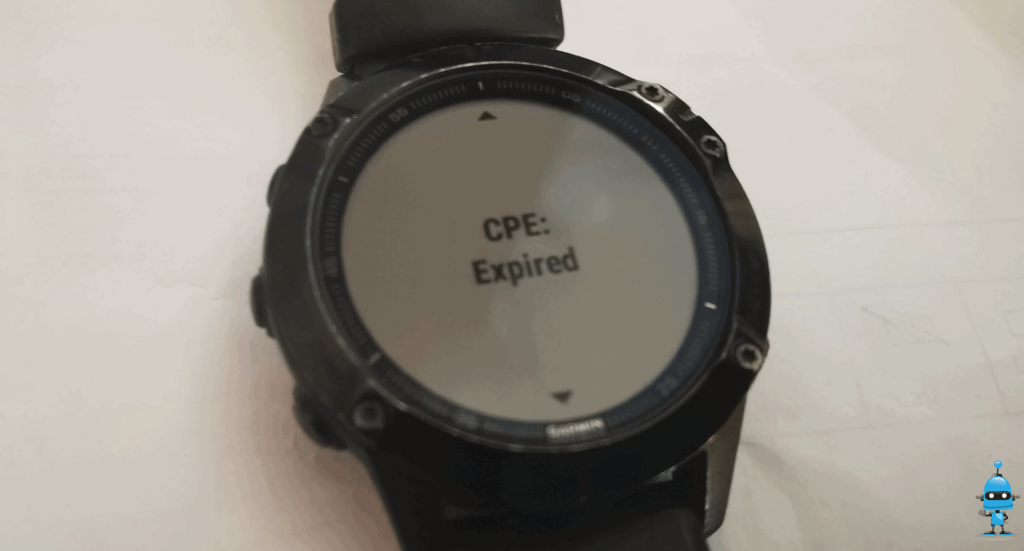 Possible fix for the GPS inaccuracy issue
The current guidance from Garmin is to start an activity and allow the watch to GPS soak, which basically allows it to update the satellite locations itself. So if you have done an extended activity, it is likely this will be fixed.
Garmin should also push an update through and If you regularly sync your watch with your phone, the update should get pushed through automatically.
Fixed for me on the 3rd of January on the Garmin Fenix 6 Pro
I first experienced the issue on New Years Day with it messing up my run data significantly.
My CPE file was still showing as expired on the 2nd of January when I did a 4-mile walk, and the walk itself has some minor issues (the starting place was off).
Checking my watch this morning (3rd January), the CPE file is now showing as current.