The new Intel Core i9-10900K is now official, sitting at the top of the lineup for the new Intel CPUs. The flagship Core i9-10900K is a fully unlocked chip with an integrated GPU. The CPU has multiple turbo boost frequencies with it topping out at an impressive 5.3Ghz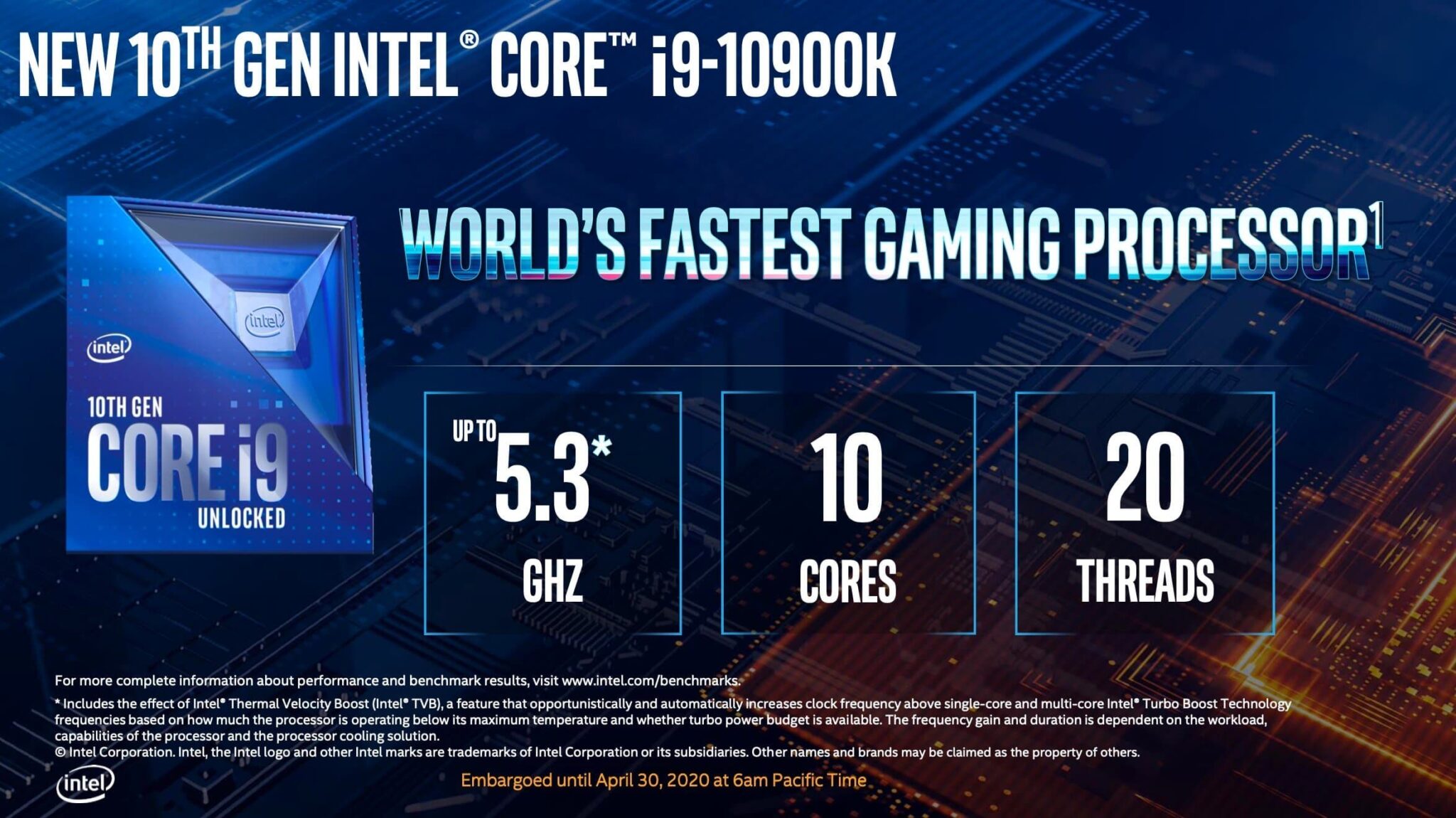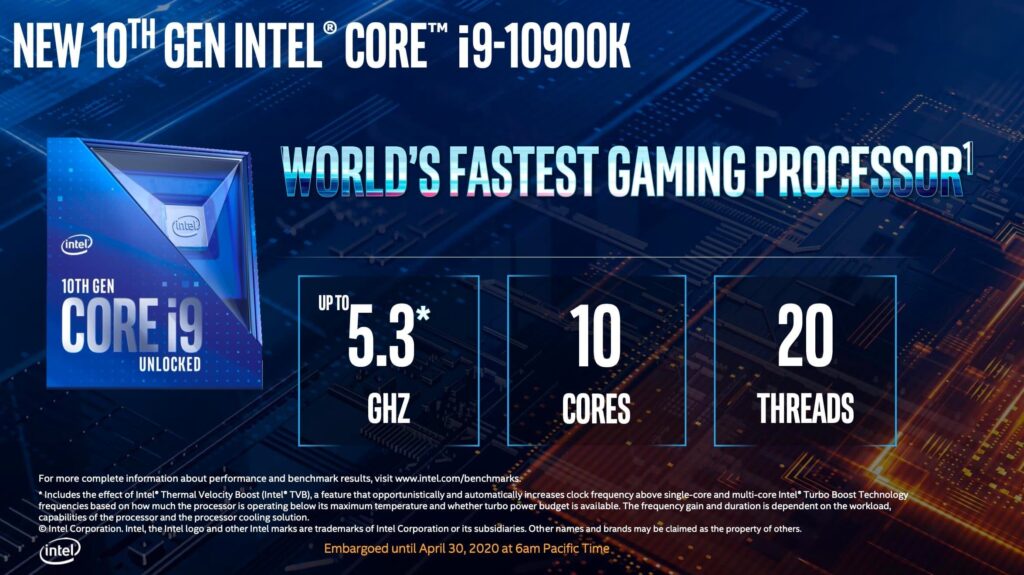 As always with a new CPU launch Intel and AMD getting pitted against each other with fans of each side claiming one is better than the other.
One titbit of information has recently leaked out from VideoCardz which shows the CPU performance of the i9-10900K in comparison with the previous generation 9900K with its 8 cores, and the flagship AMD 3950X 16-core CPU in Cinebench R15.
It probably comes as no surprise that the Intel does well for single core performance but falls significantly behind compared to the AMD with its multi-core performance.
The leaked graph shows the core results as:
Intel Core i9-10900K – 222
Intel Core i9-9900K – 219
AMD 3950X – 213
So just 3 points difference moving from the 9900K to the 10900K and 9 difference from the 3950X to the 10900K.
That represents just a 1.4% improvement from the previous generation and a 4.2% advantage over the AMD 3950X.
The multi-core results switch things around a bit, with the AMD benefiting from an additional 6-cores compared to the new Intel:
AMD 3950X – 3932
Intel Core i9-10900K – 2647.7
Intel Core i9-9900K – 2025.3
The Intel Core i9-10900K achieves a 30% higher score than its predecessor but the AMD 3950X shoots out in front by 48.5%.
If you look at the graphs – the lines don't look like there is just a 4% difference with the single core result, or a 48.5% difference with the multi-core results. So it looks like someone has been creative with their graph making skills.
One thing we don't know of yet, is the pricing. The 3950X is nearly £700 and does not necessarily represent the best buy depending one what you use your PC for.
A better comparison may have been the 12-core 3900X which presumably would improve the single-core result and lower the multi-core. That CPU costs just £384.82 on Amazon and the Intel Core i9 9900K is currently at £479.99
 The 10900K and 10900KF will be available in bulk pricing for around $490 and $470 and I would expect something like $/£ parity. How that translates for consumers is unknown yet.
Depending on what review you look at the AMD Ryzen 9 3900X scores between 206 and 221 on the single-core and the scores between 216 and 219.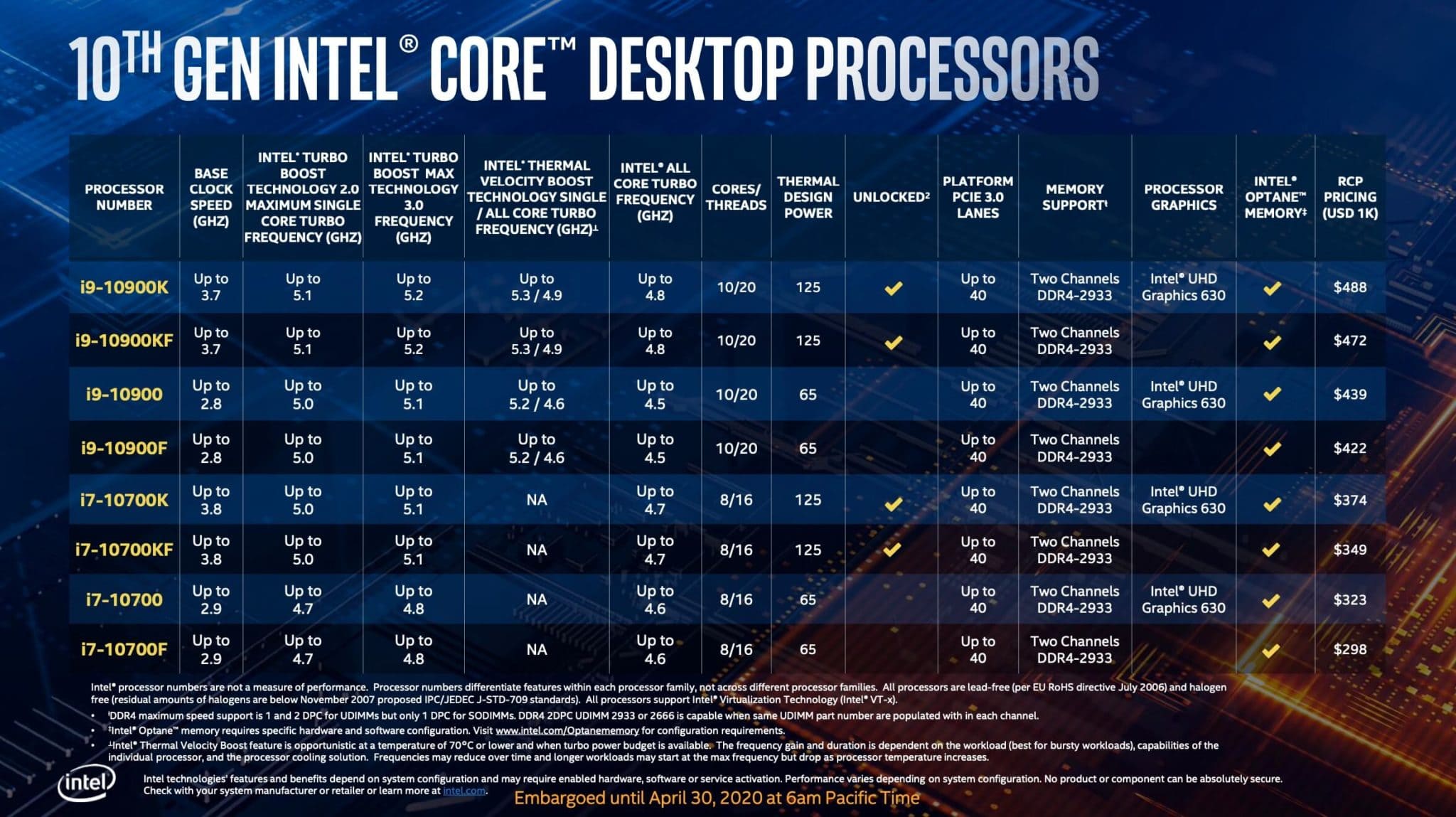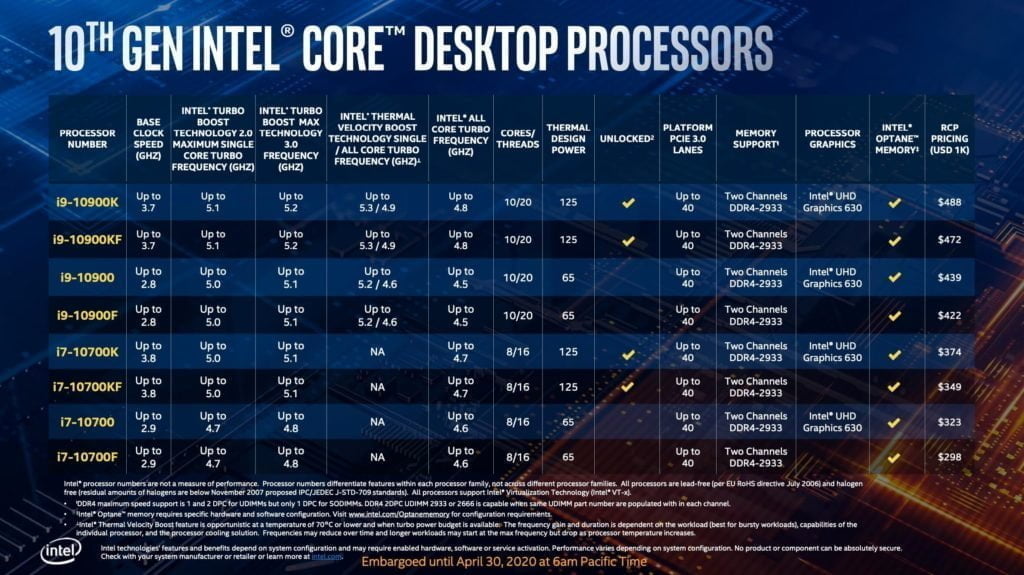 Last update on 2022-05-20 / Affiliate links / Images from Amazon Product Advertising API