Huawei Mate 20 Lite Review
Product Name: Huawei Mate 20 Lite
Offer price: 379.99
Currency: GBP
Availability: InStock
Design and Build -

90%

Performance -

80%

Camera -

80%

Battery -

85%

Price -

70%
The Huawei Mate 20 Lite was announced at IFA 2018 a few weeks ago and is now available for consumers to buy.
Most tech enthusiasts are holding out for the full Mate 20 version as well as the Pro model that will be launch on the 16th of October. However, priced at £379 the Mate 20 Lite may have a bit more mass-market appeal.
Specification
Being the budget model of the family this has a cut-down specification from the normal models. While we don't know exactly what the Mate 20 and Pro will feature there are some obvious cost-saving exercises.
The Hisilicon Kirin 710 is the main feature that will differentiate this from the flagship models, and this mid-range SoC features an octa-core processor based around the Arm A73. In comparison, the Kirin 980 you will find on the Mate 20 will be an octa-core CPU too but with a much more powerful A76 arm processors that are also clocked higher.
The model I have been sent is the 64GB storage 4GB Ram model. I think this is the only option available in the UK. You can upgrade this via microSD.
The screen is a 6.3″ FHD+ (2340 x 1080) FullView Display including the ubiquitous notch and has an 81.7% screen-to-body ratio.
The rear camera is a dual set up with a 20 MP, f/1.8 lens and a 2MP depth sensor. This is complemented with another dual camera on the front with 24MP and 2MP. This phone is clearly aimed at the selfie generation, and the camera also uses Animoji type animations imaginatively named Qmoji. The camera has AI features to optimise your photos automatically and can categorise 22 scenes.
The phone also includes 3750 mAh battery which is certainly smaller than the one you will find in the flagship models, though still an excellent size far outclassing phones from many other brands.
[button link="https://amzn.to/2QOfIhs"] Buy from Amazon[/button]
Design
You wouldn't know this is a mid-range phone from its looks or build quality, side by side with the display off there is not much difference between this or the Mate 10 Pro. With the display switch on you're a greeted with that glorious 81.7% screen-to-body ratio making it look much more impressive than my Mate 10 Pro.
While the use of a notch may get criticised regardless which company implements it, I think it works reasonably well; you get just enough screen real estate for your notifications leaving the rest of the display for more important things.
This is a 6.3-inch phone making it bigger than both the P20 and Mate 10, however it doesn't feel that large if you are used to a 6-inch phone. It is 4mm taller than the Mate 10, and less than 1mm wider. Huawei has managed to shave off 0.3mm in thickness, or 0.2 compared to the P20 Pro. I am still not sure why companies are so focused on making thin phones, but at least with Huawei, they don't cut the battery down to slim the phone down.
The cameras have a large bulge which could be asking for trouble if you use this without a case, and everything about it is smudge friendly, I was constantly wiping it down when trying to take photos of it.
The camera and fingerprint sensor are sensibly located un the upper centre, so unlocking the phone feels natural. Though with the face unlock this is mostly redundant.
The microSD slot is located with the SIM card tray, and the 3.5mm jack is on the top. It will be interesting to see if Huawei bring these features back onto the flagship models.
While it is not a significant issue for most people, there is no dust- or water-resistance here. It is not like a drop my phone in water a lot, but it can happen, and it is a nice feature to have. I had my old Nexus 6P die after being caught out by the rain on a walk in the country, and it is annoying, to say the least.
Display
As covered in the specification the screen is a 6.3″ FHD+ (2340 x 1080) FullView IPS LCD capacitive touchscreen which gives you 409 PPI.
The notable cost-saving exercise here is the IPS display over OLED, and you can definitely tell the difference when I have it next to my Mate 10 Pro. The Mate 20 Lite doesn't appear to go very bright, I only noticed this when comparing the 2 phones, on day to day use, even in bright daylight I never had an issue with it.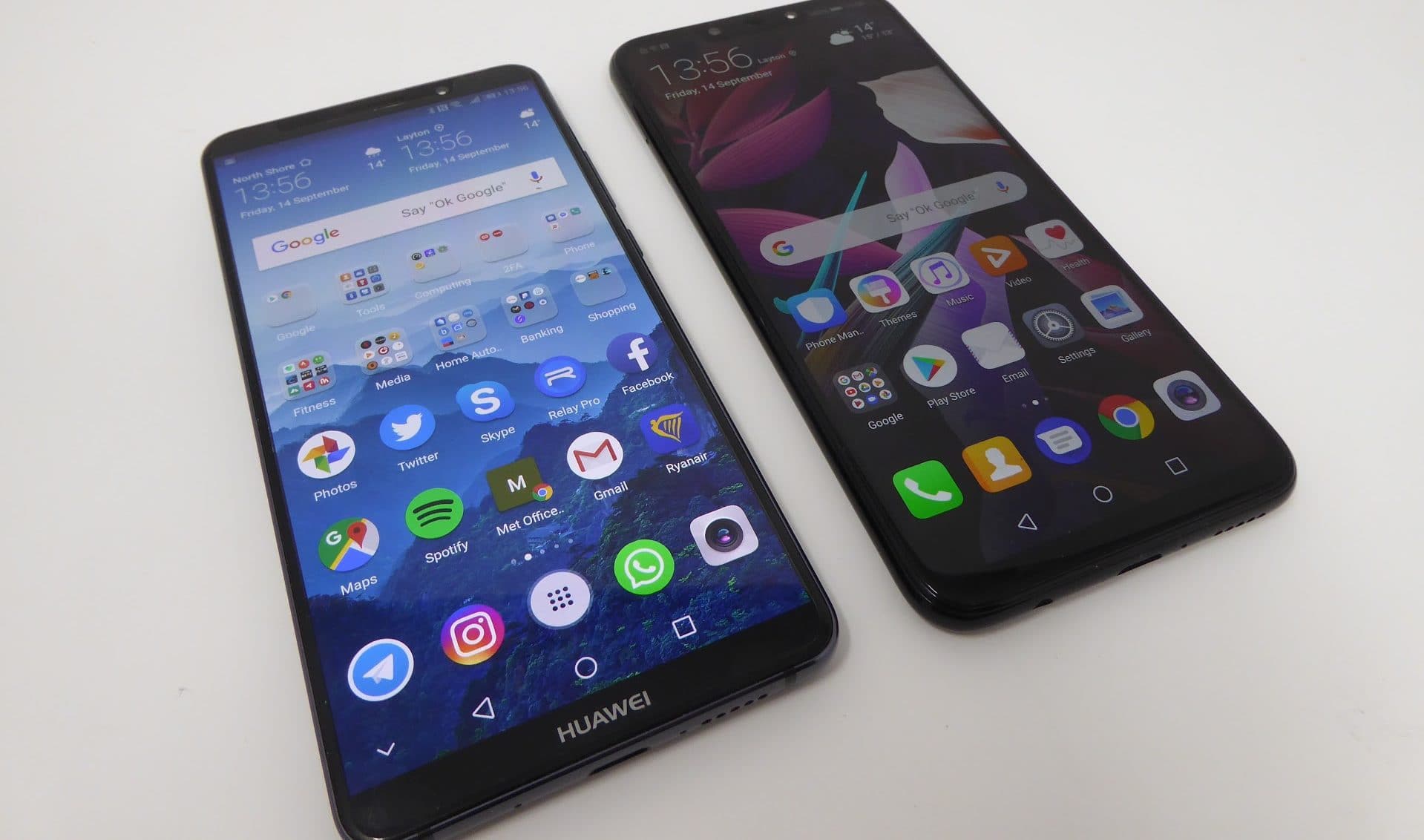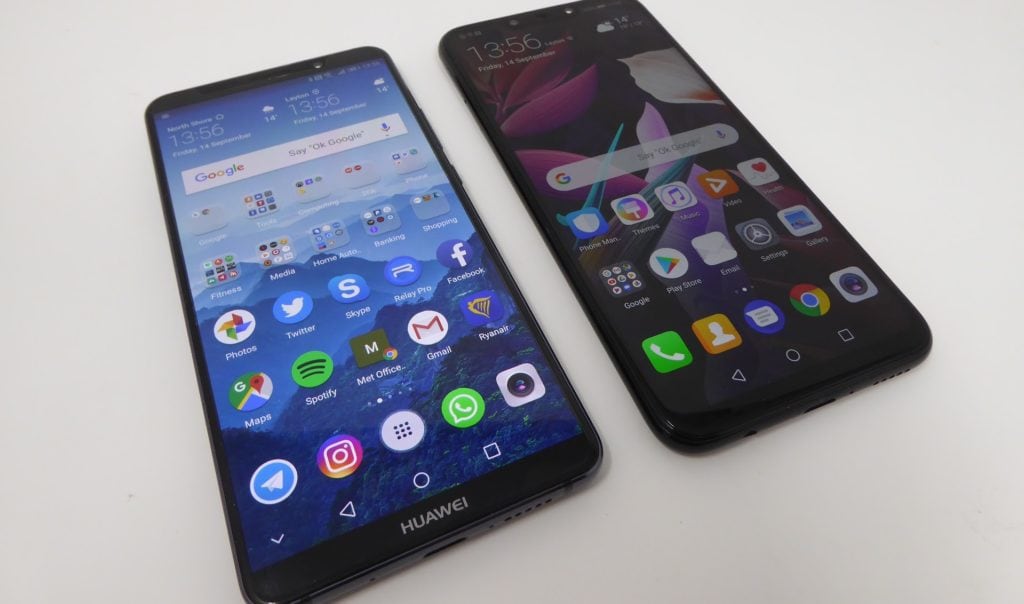 Camera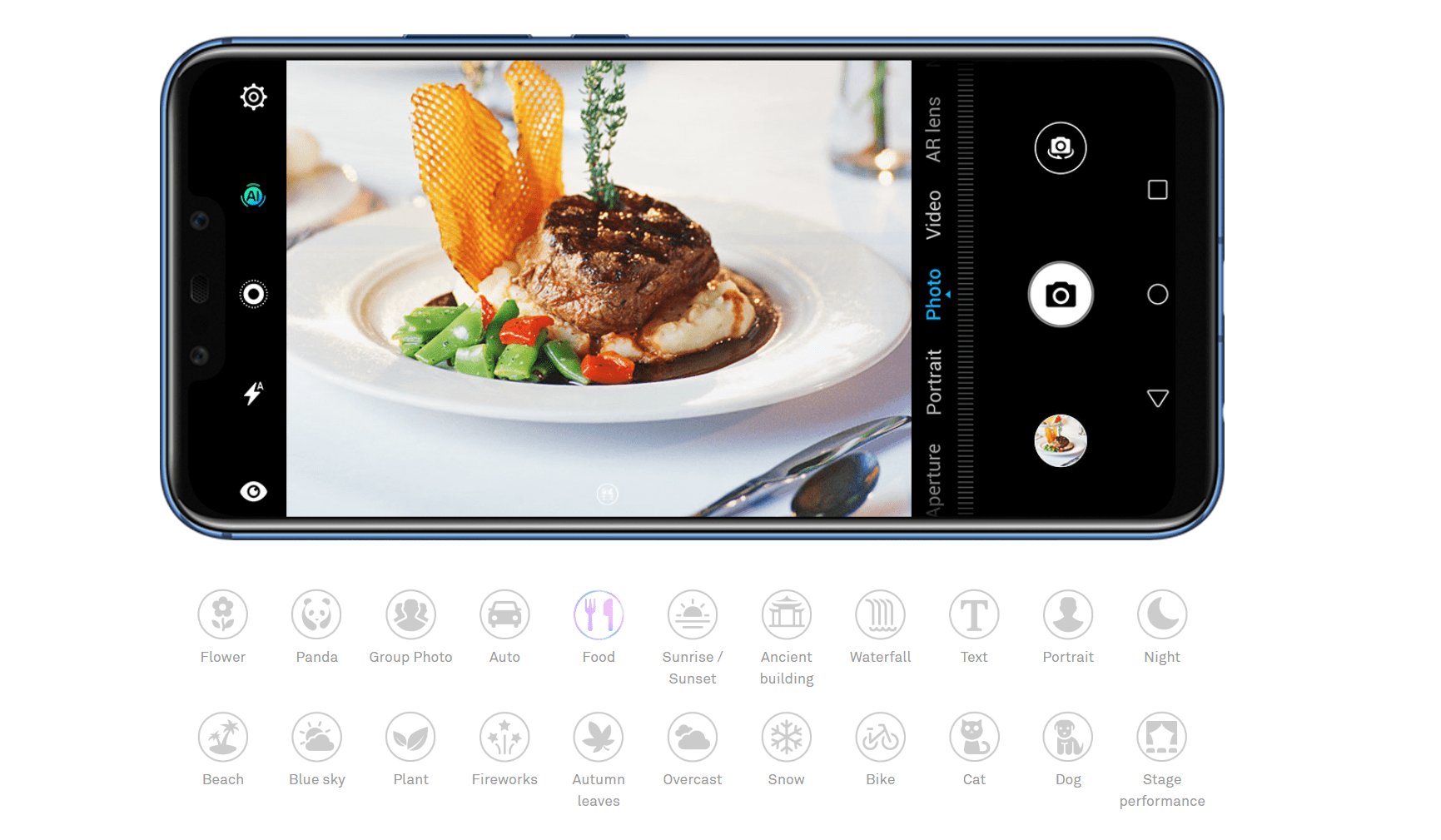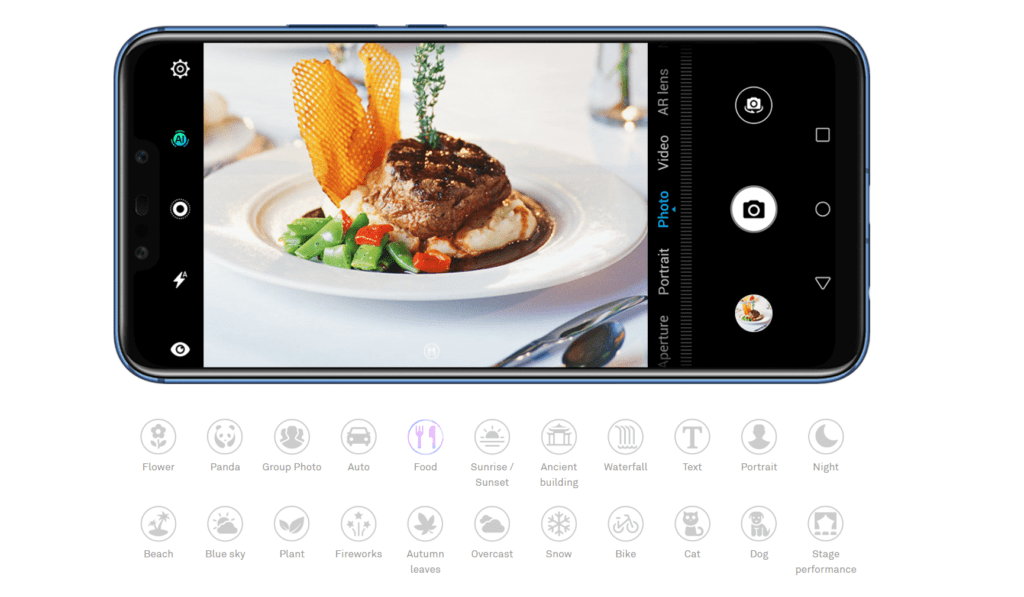 The stand out feature of this phone will be the quad camera, with a dual camera on both the front and rear. It isn't flagship levels, but it is better specced than phones in a similar price bracket or higher.
The main lens is 20-megapixel with f/1.8 aperture, and this is complemented with a 2-megapixel secondary camera. The support camera is purely to add depth data to help produce fake bokeh images, not capture images in its own right.
The phone uses AI to optimise the scene of your shots and can recognise 22 different scenes. During my testing of what was supposed to be a sunny day in Blackpool, the phone consistently identified it was overcast. Taking a photo of graffiti that included a face, the phone successfully recognised it as a portrait. Similarly, it worked with other objects such as flowers etc.
My camera skills are shoddy at best, so any help from the AI I can get the better. Thankfully the auto shooting mode can churn out pleasing shots and should be more than adequate for the average buyer.
The camera has plenty of other shooting modes, including HDR and portrait. With the portrait made it will use the depth sensor to focus on the area you want and create a bokeh effect. There is a pro mode for users that are a bit more competent with all the settings of a camera, from here you can set the auto-focus, ISO level and other settings. Huawei has an effective night shooting mode, which uses a very long exposure to maximise the light available.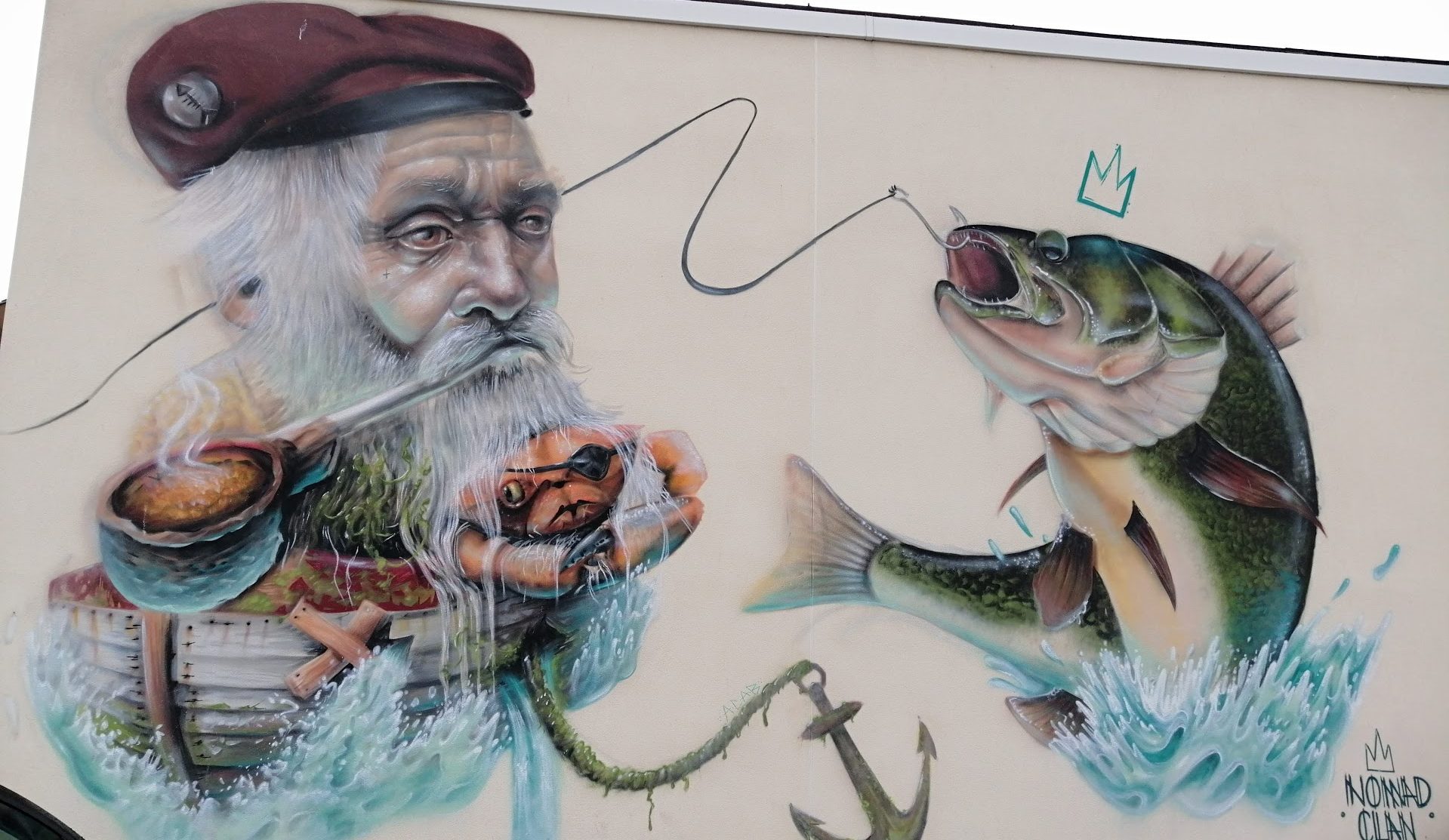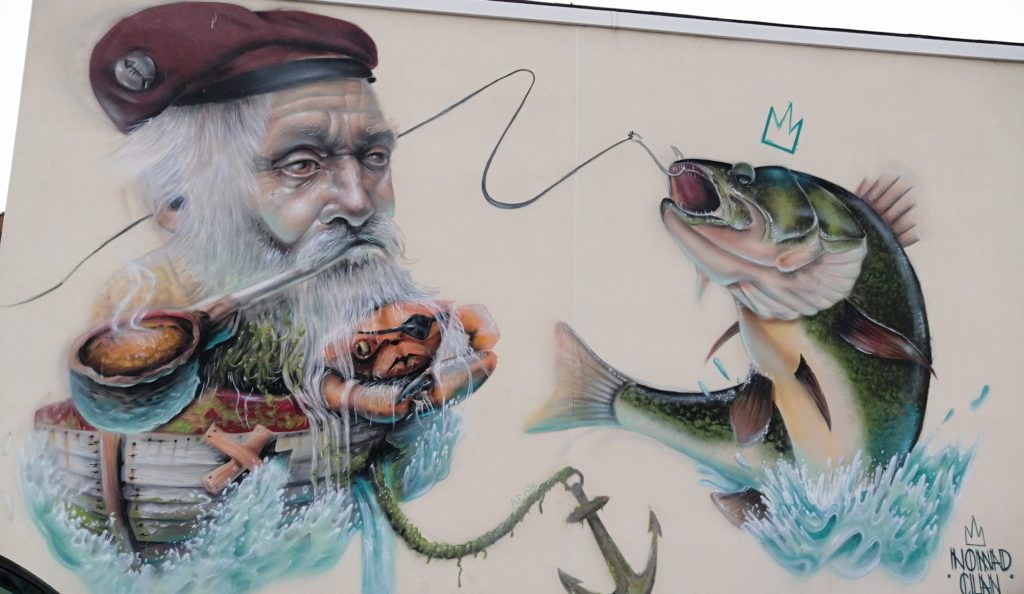 Huawei hopes this phone will appeal to the younger generation, especially those obsessed with selfies and the like. The dual front camera is 24MP and 2MP, but the aperture isn't quite as good on the front at only f/2.0. Similar to the rear camera, the 2MP lens is there to provide depth mapping data for more effective fake bokeh.
[button link="https://amzn.to/2QOfIhs"] Buy from Amazon[/button]
Making the camera even more appealing to the youthful generation, Huawei has rolled out Qmoji which are pretty much the same as Animoji and allows you to create 3D animated gifs and videos. From my brief testing with them, they work, and it works well, it just not something I would ever use personally.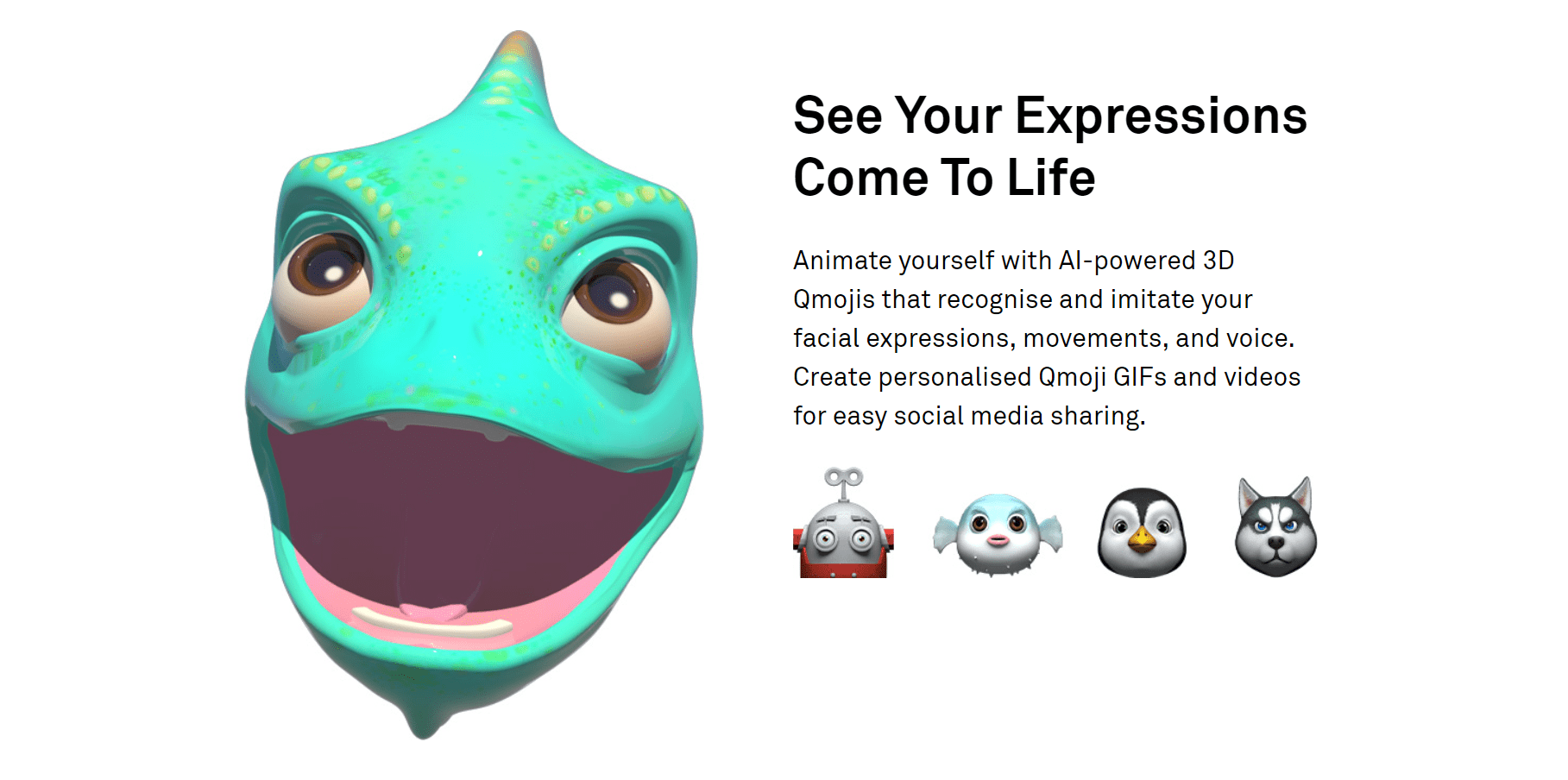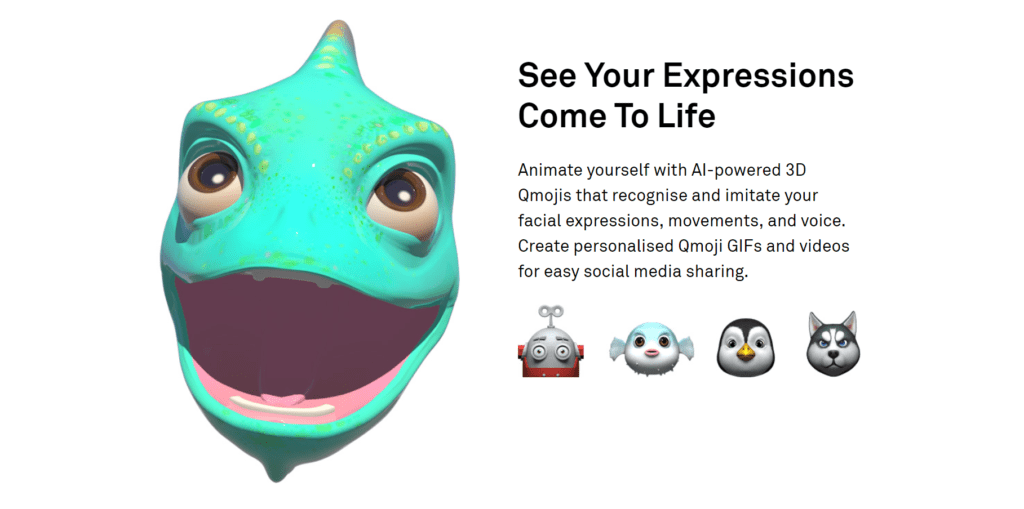 Battery
Huawei has differentiated themselves from most other brands by including a larger than average battery in most of their recently released phones. It seems crazy that ever other brands consistently ignore consumer demand for larger batteries and Huawei have taken advantage of this.
The Mate 20 Lite uses a 3750 mAh battery which isn't quite flagship levels, but it is still a lot better than the Galaxy S9 (3000 mAh) and OnePlus 6 (3300 mAh).
The mid-range Kirin 710 SoC should also use less juice than a top of the range SoC, and during my use, I was easily able to get over a day of use without stressing about charging. It wasn't quite as good as when I first got my Mate 10 Pro, which used to get through the day and not hit 60%, but it is still much better than most phones I have used from other brands.
Software
As with all Huawei phones, this comes with EMUI over the top of Android 8.1 (Oreo). A lot of people are not a fan of it, and I admit I would prefer a pure Android experience, but overall once you are used to it, it is quite easy to use. In the past, if I didn't like the skin of a phone I would use Nova Launcher, however, since getting the Mate 10, I stick to EMUI, there is nothing that annoying about it that I feel the need to switch.
The main issue many people experience is the battery optimisation settings which will aggressively close apps not in use. This does help a lot with the battery life, but quite often you need an app to stay open such as fitness apps, or messaging, and anything that has push notifications. For these apps, you need to go into the battery settings and switch off the automatic management. It is a simple task, but I think a lot of none techie users are not immediately aware of this and get frustrated by it.
Huawei does include quite a few additional apps and features but thankfully these appear to be all optional to use, there are no apps that nag you as you find on phones from some budget brands like Alcatel.
You get 5 pre-installed games on the device, which may indicate the age group this phone is aiming for. Some of the games such as Spiderman are quite good, but I would prefer to choose when to install my own games. At least you can uninstall them if you want. Anything Huawei branded can only be disabled.
Huawei also includes a cloud storage feature with EMUI and you get a free 5GB of storage. With this, you can backup all or various parts of your phone. This is optional, and due to the low storage isn't a great deal of use. I do like to use it for backup up WiFi settings and contacts though. In terms of restoring phones, it does work a lot better than the built-in Android system, but it is another cloud service provider and a yearly fee to keep on top of. It is quite cheap though at 12-Euros per year for 50GB.
During my use I never had any issues with the software being laggy, everything is smooth and responsive. I also played with some of the included games, and they all ran consistently well without issues. I think phone technology has advanced that far that the days of painfully slow and laggy phones is mostly over.
One feature I have grown to love with the Mate 10 and now this is the face unlock. I question how secure it is, but the convenience takes over my security concerns. This phone can unlock the phone using your face in any orientation. I have found it extremely quick and effective, and it much easier than using the rear-mounted fingerprint scanner.
Pricing and Competition
[button link="https://amzn.to/2QOfIhs"] Buy from Amazon[/button]
The biggest problem with this phone is the price. Looking at it individually it feels well worth the price tag; you get a premium build, solid specification and fantastic performance all for £379 which is less than half of many flagships we see nowadays.
However, looking at this price bracket, there are some very compelling alternatives, with the two notable choices coming from the Huawei sub-brand Honor.
You can currently get the Honor Play for just £274.00 on Amazon, this has a better processor inside, the same battery and form factor. However, the camera specification is not as good with the Honor Play. Alternatively, for just £20 more there is the Honor 10 which again has a better processor and more storage. The camera specification is 16 MP f/1.8 + 24 MP B/W f/1.8 on the rear, but just a single 24MP on the front. It is, however, smaller and has a smaller 3400mAh battery.
Another option is to go with a year-old model; the Huawei Mate 10 Pro is £379.99 on Amazon which generally has a better specification but doesn't have that huge screen to body ratio.
Overall, while it is still a good buy at this price, I would suggest it could do with being £50 cheaper to help differentiate it from a crowded marketplace.
Overall
This phone will likely sell well, it has excellent specs, looks amazing and performs well. Phone geeks and bargain hunters may opt for one of the other choices, but for the casual buyer looking at phones in a shop, this will tick a lot of boxes.
The dual front-facing cameras and Qmoji are going to make this an excellent option for selfie and Snapchat fans.
Overall the Mate 20 Lite seems to compliment the wide range of options Huawei (and Honor) have on the market at the moment, and it is likely the reason why they are now the second biggest smartphone maker on the planet. Regardless of your budget Huawei will have an excellent phone for your needs.
[button link="https://amzn.to/2QOfIhs"] Buy from Amazon[/button]