As I use and write my Garmin Fenix 6 review, I thought it would be an excellent opportunity to highlight some of the features, as well as various tips and tricks to make the most out of your new £600+ watch.
For existing Garmin users, a lot of these will be obvious, but I hope this might help a few people. A lot of these tips apply for multiple Garmin devices old and new.
All-day heart rate & pulse OX not tracking
If you are an early adopter like me, you may have found that there is an issue with the all-day tracking. It as if it is not switched on at all.
This is a relatively common problem, it can be fixed with a beta firmware for the sensor.
As I suffered the issue a few days ago, I would hope Garmin have pushed out a final version so your watch should update when you connect to Garmin Express. If not, my post about it is here.
Related Content
Garmin HRM-Run Heart Rate Monitor Strap (or the Tri)


Spending another £60 on top of your watch is probably the last thing you want to do, but a wrist-based heart rate monitor is prone to inaccuracies. If you run, then the Garmin HRM-Run Heart Rate Monitor Strap is probably the best option as it will also integrate run dynamics with your data. This includes things like ground contact time, respiration rate, vertical ratio, and stride length. It is also used for some basic power readings.
Alternatively, the Polar OH1 is an optical sensor when is more convenient to wear, has never broken on me and I think a fantastic purchase, but it won't provide any running data.
For serious runners, there is also Stryd for running data, but I haven't tried that yet.
Connect all your other sensors – Power, Cadence and more
An obvious tip for many, but if you are new to Garmin and got lured in with the good looks of the Fenix over its features, then you may not be aware of all the things it does.
Unlike cheaper smartwatches like the Huawei GT2, or Garmin's own Venu, this will connect to numerous sensors that can improve the accuracy of your data and/or expand what information is available to you.
Primarily bike power meters will be a big one that the Fenix does and cheaper models don't, this also applies to smart trainers such as the Tacx Flux S or Kickr trainers.
Garmin Training Load and Zwift
Following on from the above, I find that syncing directly from Zwift to Garmin gives me a training load of 0, which then throws your training load calculations way off. To avoid this I pair my Fenix 6 with my trainer and track the activity on that for Garmin, and then let Zwift upload to Strava only.
Apps and Customisation
Garmin has a very basic range of apps that allow you to customise your watch, they generally come in either widgets, apps, data fields or watch faces. The quality and usefulness of a lot of them are questionable, but at least you can modify the watch.
My personal favourite watch face is ActiFace, it is ugly as sin but it probably has more data on it than any other option (that I want to see).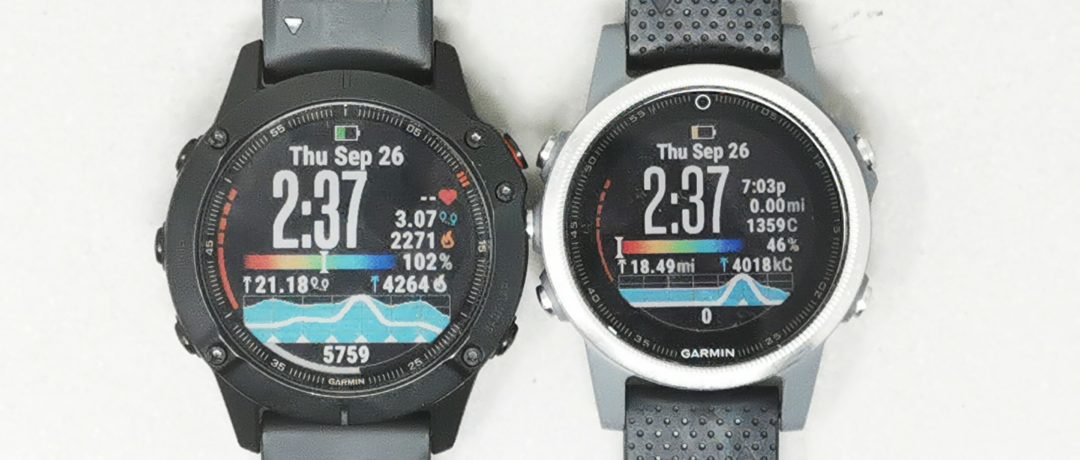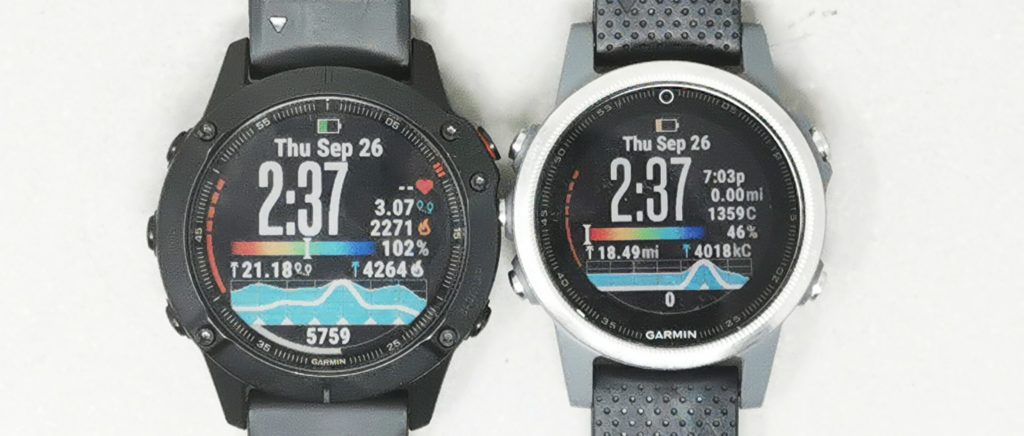 If you have gone with the Pro model, then there are various music services including Spotify, Deezer and Amazon. These need to be installed to work.
There are a few useful data fields:
Be warned, that some apps require some form of payment, and it is a bit of a convoluted process, as Garmin doesn't actually support this.
Widgets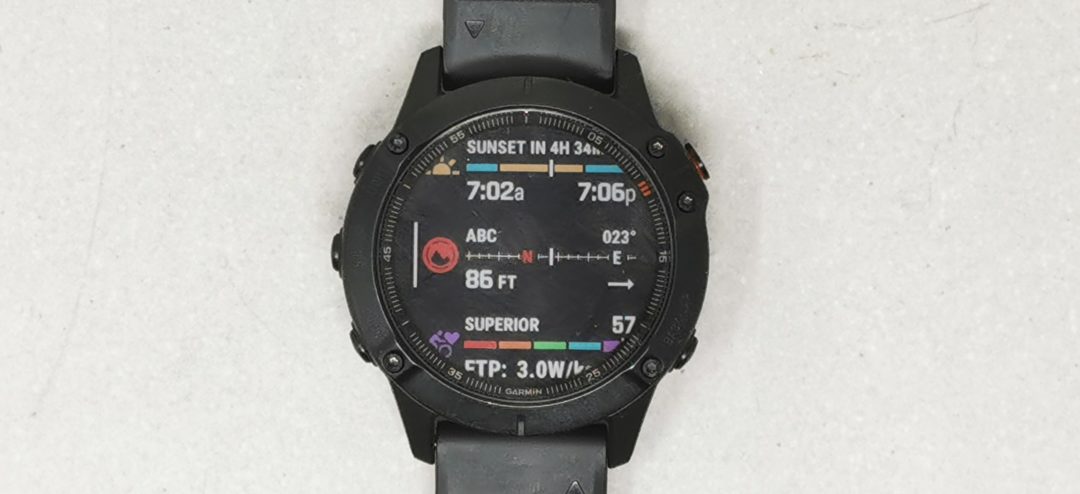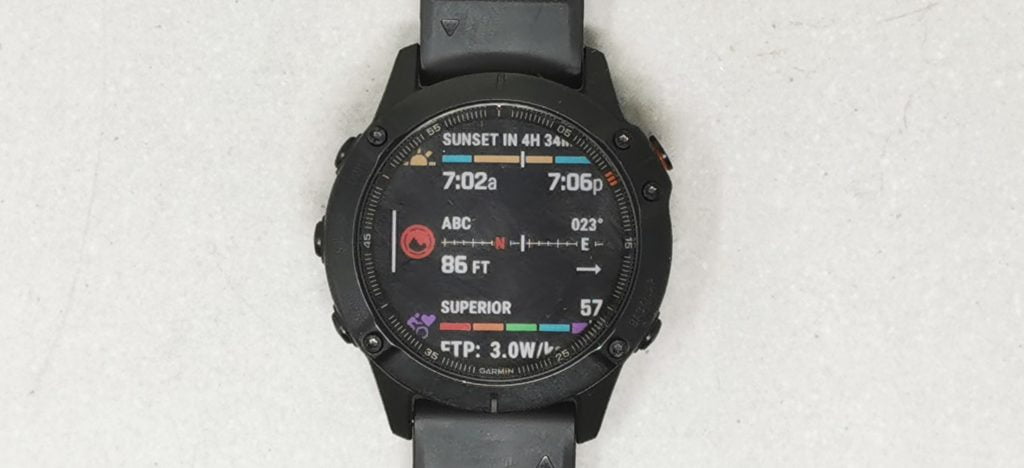 Widgets now have a sort of scrollable design rather than per page tiles. This allows for a bit more data on the screen at one time.
You can add and remove widgets to streamline it the way you want, as well as install new widgets via Connect IQ.
Incident Detection & live tracking
Recently on Reddit, there was a post about how an Apple watch saved a users life due to its incident detection. Garmin has had this feature for a while now, within the app you can set up incident detection and add up to three users. I found that the user needs to have a country code with their number, if not it will give you an error.
Live tracking is fantastic for big events, or for me, if I go on a very long solo ride, I occasionally use it as a safety feature too. There are a couple of options, normal LiveTrack and Live Event Sharing.
LiveTrack allows you to share your location in real-time, this can either be through Garmin or it can be linked to Strava Beacon if you have it.
You can have it autostart or you can manually start it. I wouldn't recommend autostarting unless you want someone tracking all your gym activities.
Then there is also Live Event Sharing. This gives your recipients text updates as you start an event, every lap, and at the end. Within the text you can send estimated finish times, so this is useful if you have someone meeting you at the end of a long race.
Reduce Phone Notifications
I am a big fan of notifications from phone to watch, however, from what I can remember, Garmin defaults to all out of the box for new users. It is annoying. It is not immediately apparent where the setting is but under the main Garmin Connect App settings (not the device settings) there is a smart notification option. From here you can select what you get or don't get.
I keep it down to my Ring Doorbell, Telegram, Whatsapp and calls/sms. If you have notifications enabled, when you install a new app, it will be enabled by default.
Exercise Data Screens & Workout Settings
One thing I am terrible at is setting up my activities how I want them prior to doing them!
There are lots of things to remember. When you first get the watch you can customise the data screens per activity, it can sometimes take a bit of experimenting to get this the way you want it to.
As I have upgraded from the 5S I was pleasantly surprised to have the option for 6 data points vs 5 and with it being a bigger screen it is more readable.
For things like running, I keep track of my current & average heart rate, plus current and average pace, so I have a decent idea of how well I am doing. These screens are where you would use the downloaded Race Screen. Some CIQ data screens take up the whole screen, so you have to create a single data screen then use that CIQ option.
PacePro and Workout Options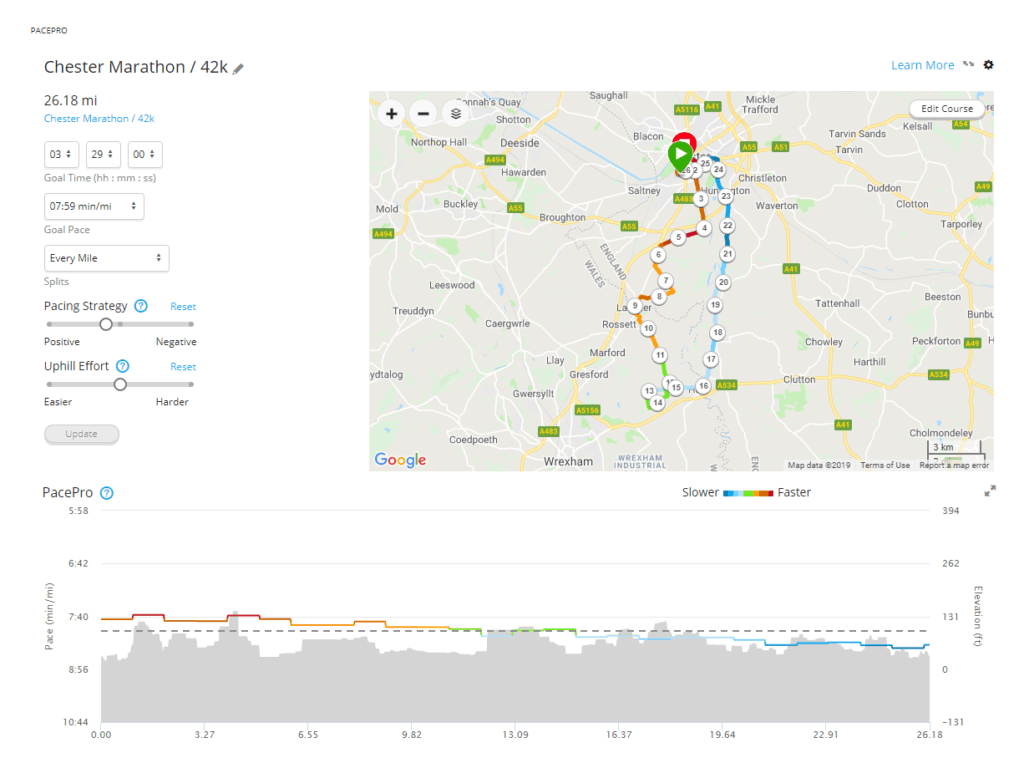 The thing I am really bad at is just starting a run or bike ride without setting up what I am doing. This is especially true now I want to test the PacePro function. So for running, when you select that activity before you start it you can go up and choose all the various settings.
With PacePro and the Chester Marathon coming up, I have imported the route course and created a PacePro strategy. As I am not the most experienced marathon runner, I tend to set off faster and end slower, so I have a small positive strategy which I hope will allow me to finish under 3h 30m. Due to persistent injuries I am not sure if I will achieve this, but I hope PacePro will help me.
Quick Access Menu for DND, Payments & Find my Phone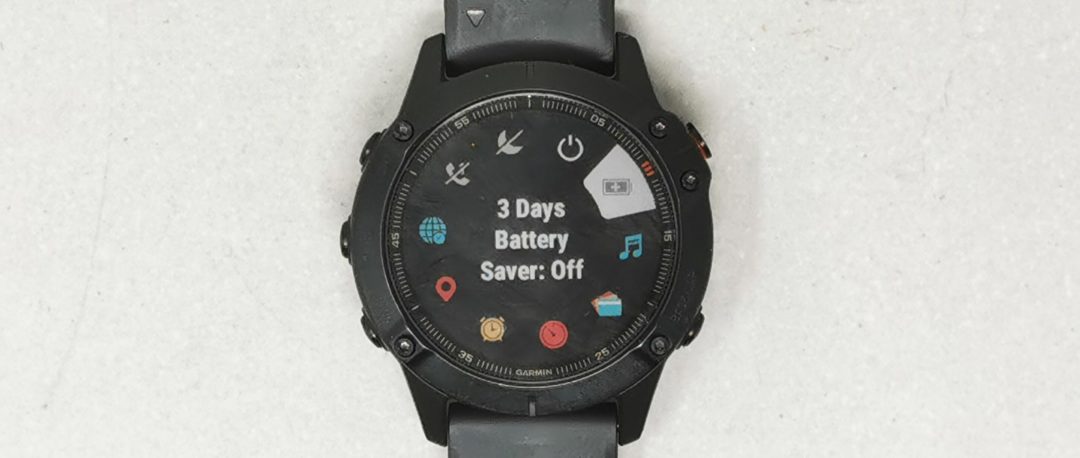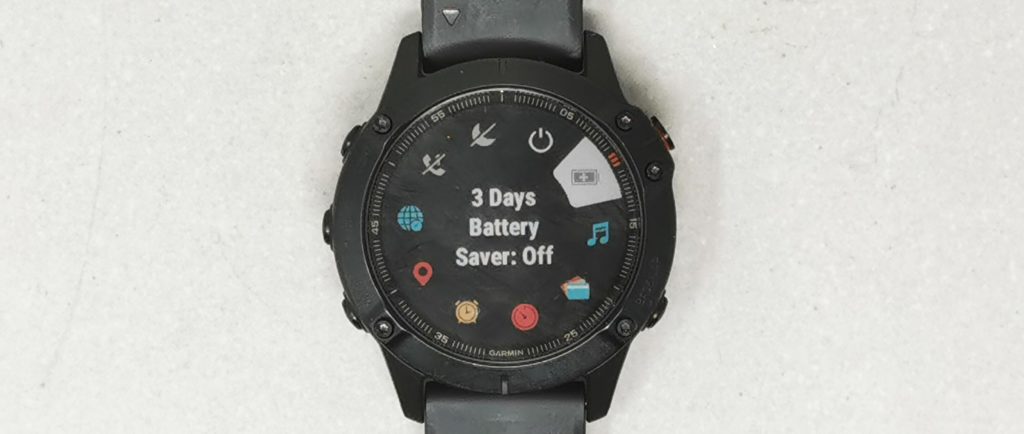 Another feature I ALWAYS forgot to use with the Fenix 5S is all the options via the quick menu.
Key features include do not disturb (to stop phone notifications if I have a daytime nap!), find my phone and record my location.
With the Fenix 6 (and 5+) having NFC payments, you can also access this via the quick access. Personally I think this is far less convenient than using my phone, but I guess it is useful as a backup.
Sync via Wi-Fi
I have not experienced this problem with the Fenix 6 yet, but my 5S would on occasion be extremely slow to sync, often after a big run just when I want to view the data. This would then make me router around for my cable to manually sync. With Wi-Fi, I can bypass this and force Wi-Fi sync. It is still not super quick, but if you get to settings, Wi-Fi and connect to Wi-Fi it will manually sync.
Get a new watchband
Garmin has a nice easy to use quick release system, and Amazon has heaps of third party options. The strap needs to match up to the watch size, so the 6S doesn't fit the 6. Garmin has some official ones, including a nice leather one but they are very expensive. The third-party options include metal straps and nato straps.
Music & Headphones
I was excited about the thought of music on my watch, but in the end, I barely use it. It is nice that it is there, though. I can't think of a time I ever run without my phone, so I don't particularly need it on my watch, and the watch music interface is slow and clunky.
You need to download your playlist, which is very slow, and navigating playlists within Spotify is also slow.
Maps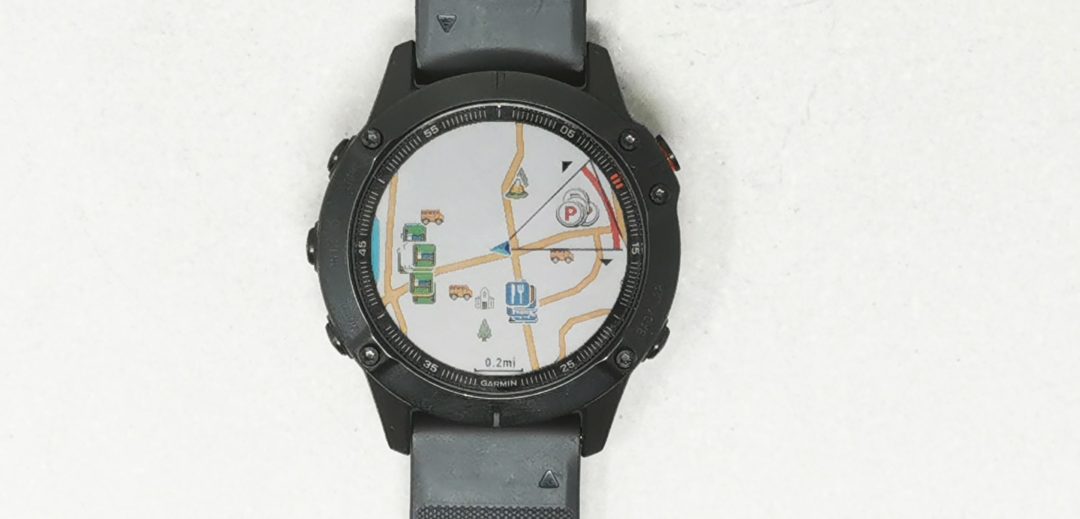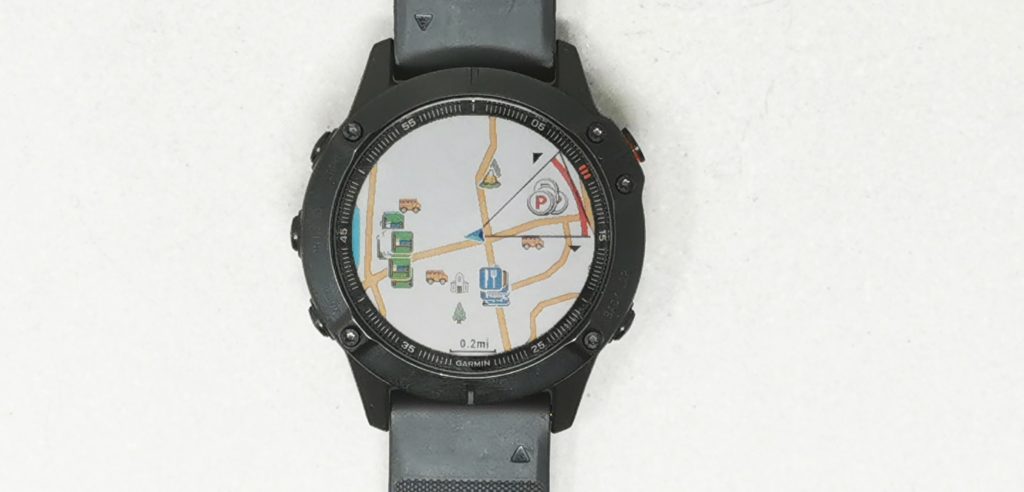 Don't expect Google Maps on your watch, the supplied maps are OK but don't have the most details. You can buy details topo maps from Garmin, but these cost a fortune.
You can download free maps from OpenStreetMap here. You can then copy the maps over to the watch in the 'Garmin' folder when connected to your computer to.
Then on the watch, you need to go into sport profile of your choice (Hold the middle button > Activities & Apps > Choose your sport > Settings > Data Screens > Add New > Map
I will write a more detailed guide at a later date.
The maps themselves are quite slow to navigate using the buttons, but using them for live tracking and basic navigation works well.
Battery Settings
To be honest, I haven't played with the battery settings much. The watch has an exceptional battery so for day to day use, including things like marathons or all-day bike rides, I don't think you need to stress about it too much.
I have, more than once, forgotten my Garmin cable on holiday, so this is where they will help.
You can tweak the battery settings for the day to day use, or per activity.
Under the quick menu, you can set the watch to battery saver or normal mode. As I write this, I have 3 days of life in normal, and 22 days if I use battery saver.
In activity tracking there is then:
Normal mode – This has everything turn on, runs the profile of the sport normally.
Maximum battery mode, which will turn off heart rate monitoring, phone notifications, music and only use GPS in UltraTrac mode.
Jacket Mode that is designed for anyone that wears their watch over their jacket (like skiers for instance) and again will disable heart rate tracking, music and notifications.
Conclusion
As you can see, a whole lot is going on with Garmin, all the above is mostly a brain dump of all the things I have done as I have used the watch. The more I use it, the more stuff I will add.
A lot of the above features are available on other Garmin watches, so if you can't afford a Fenix 6, it is definitely worth looking into what alternatives suit you. For example I still love the Fenix 5S, and I am not 100% sure if the £600 price tag of this watch bought at launch is worth it over the £350 I paid for the 5S several months after start.
Last update on 2022-05-18 / Affiliate links / Images from Amazon Product Advertising API