Yesterday, the Fossil Gen 6 series was announced, and range of Wear OS devices is finally starting to get interesting again.
The Fossil Gen 6 will use the new Qualcomm Snapdragon 4100+ platform, making them just the second brand to adopt the now year-old 4000-series wearable chipsets. Ticwatch were the first to the market with their impressively specced Ticwatch Pro 3.
The new Fossil Gen 6 won't be available until late September, and there is no word on UK availability or pricing yet, but I would assume the UK launch can't be far off.
Last week, the Samsung Galaxy Watch 4 became available to buy, and this is the first Samsung watch to ditch Tizen in favour of Wear OS. Rather than the Qualcomm chipset, it uses the Exynos W920, which is a dual-core chipset on a smaller fabrication process than the Qualcomm, so in theory, it should be more power-efficient.
So how do the three watches compare?
Fossil Gen 6 vs Samsung Galaxy Watch 4 vs Ticwatch Pro 3 Specifications
Fossil Gen 6
Samsung Galaxy Watch 4
Ticwatch Pro 3
Sizes
42mm & 44mm
40mm & 44mm
47mm
Chipset
Snapdragon 4100+ platform
Exynos W920 (5 nm)
Snapdragon 4100 platform
LTE option
No
Yes
OS
Wear OS 2
Wear OS 3
Wear OS 2
Display
1.28" AMOLED
416 x 416-pixels
1.4 inches AMOLED
450 x 450 pixels
1.4" Retina AMOLED
454 x 454 + FSTN display
Speaker
Yes
Yes
Yes
Microphone
Yes
Yes
RAM
1GB
1.5GB
1GB
Storage
8GB
16GB
8GB
GPS
GPS
GLONASS, GALILEO, BDS
GPS+Beidou+Glonass+Galileo+QZSS
Bio Sensors
Heart Rate
SPO2
Heart Rate
SPO2
EcG
Blood Pressure
Body Impedance
Heart Rate
SPO2
Water Resistance
3ATM
50m water resistant (IP68)
Battery
Over 24 hours with mixed usage.
361 mAh
577mAh
Smart Mode: up to 72 hours
Essential Mode: up to 45 days
Price
$299/$319
Roughly £220/£230
Starts at £249 & £269
243
Wear OS Version
Samsung uses a modded version of Wear OS called One UI Watch 3 which is based on Wear OS 3.
The other two watches run the older Wear OS. However, Fossil has committed to updating the watch next year, and I would expect the same to apply for the Ticwatch
Battery
The battery is the biggest factor for me. Fossil has stated a vague over 24 hours of mixed usage.
Samsung claims a battery life of up to 40 hours. Based on my first couple of days with the 44mm model, this could be accurate. I woke up this morning with 35% battery. Yesterday I tracked over 3 hours of outdoor activities with GPS, but for the rest of the day didn't use it much, apart from notifications. I think light usage could squeeze a couple of day, but heavy use should last at least 24 hours.
Ticwatch Pro 3 claims up to 72 hours using the smartwatch mode, it has a bigger battery and conserves energy using the FSTN display, so these claims are believable.
Unique Features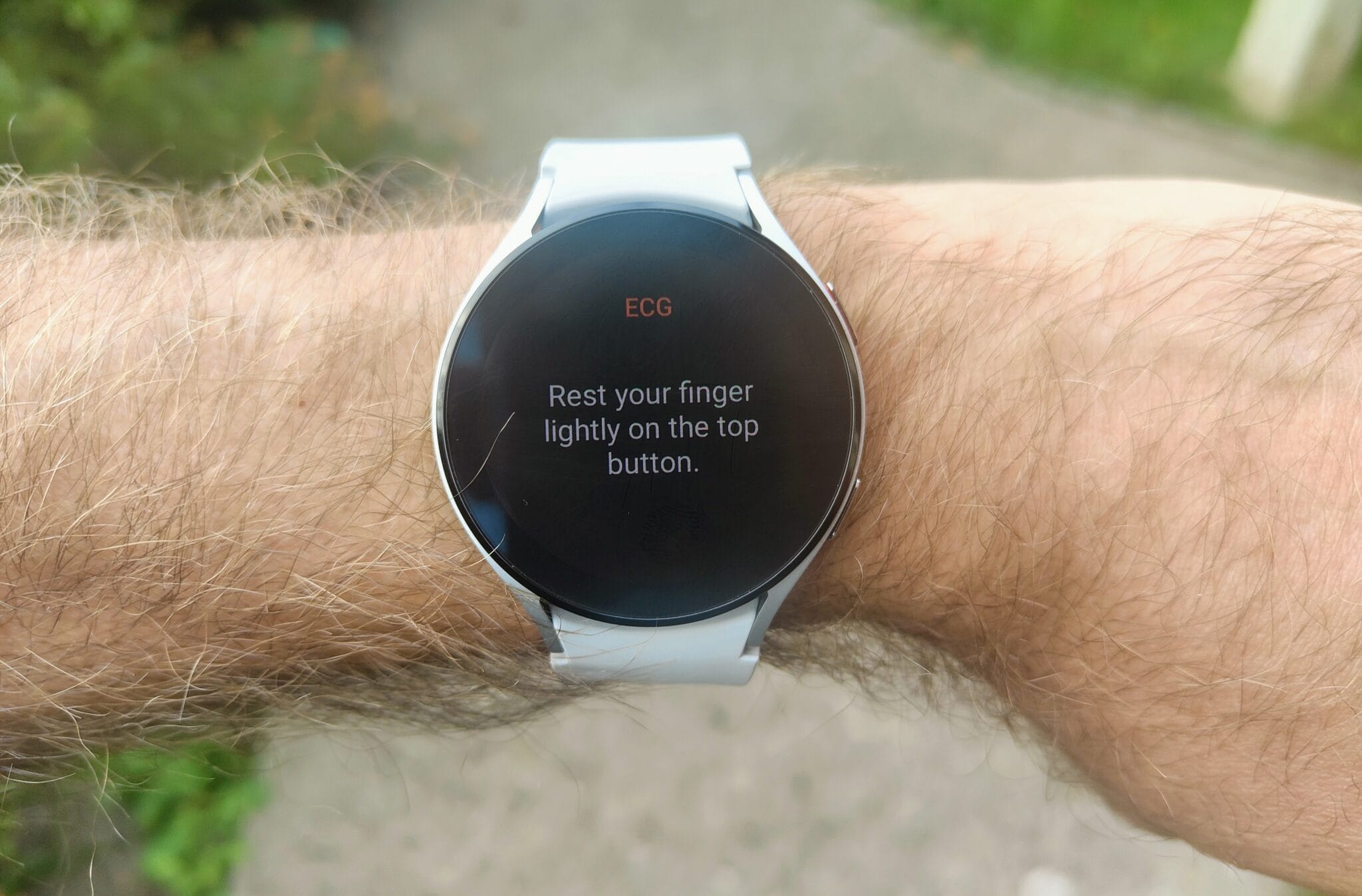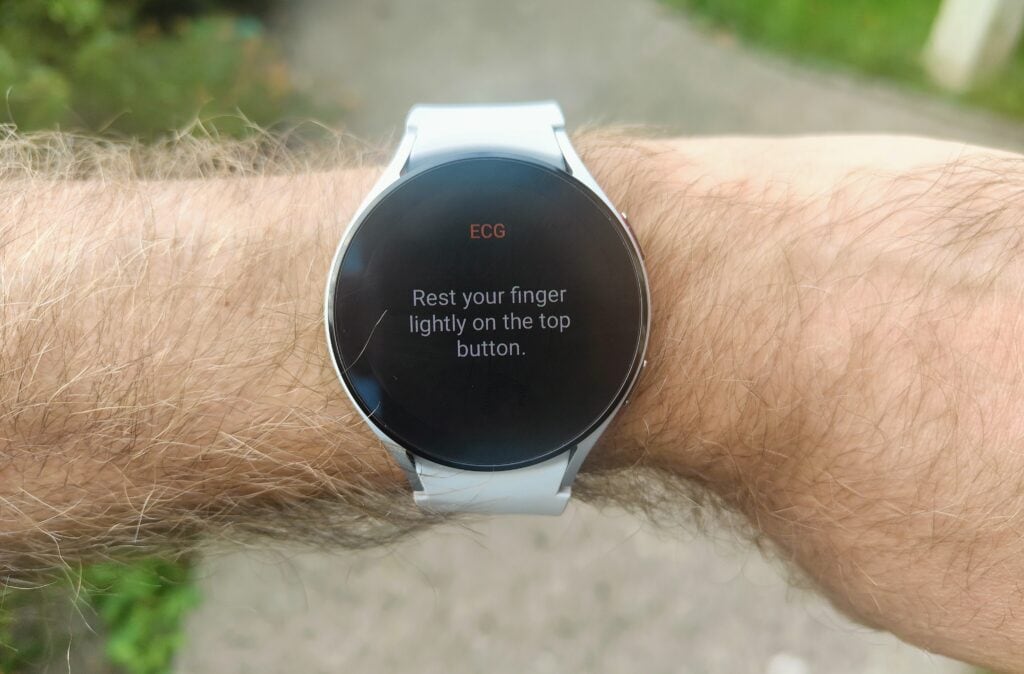 If you are into health and fitness, the Samsung is certainly the most interesting, thanks to its Samsung BioActive Sensor.
You have the usual heart rate and SPO2 measurements, along with sleep/steps/calories and all the other features you get on wearables now.
However, they also have an ECG, blood pressure monitoring, and body composition. Some of the features are restricted to users with Samsung phones, which I find quite disappointing.
The TicWatch is massive, and the main feature would be its dual display which has an old fashioned digital black and white display allowing you to switch it to essential mode and giving you a significantly longer battery life.
Fossils's main selling point would be the wide range of designs that are available. Allowing you to have a smartwatch that looks a bit more fashionable.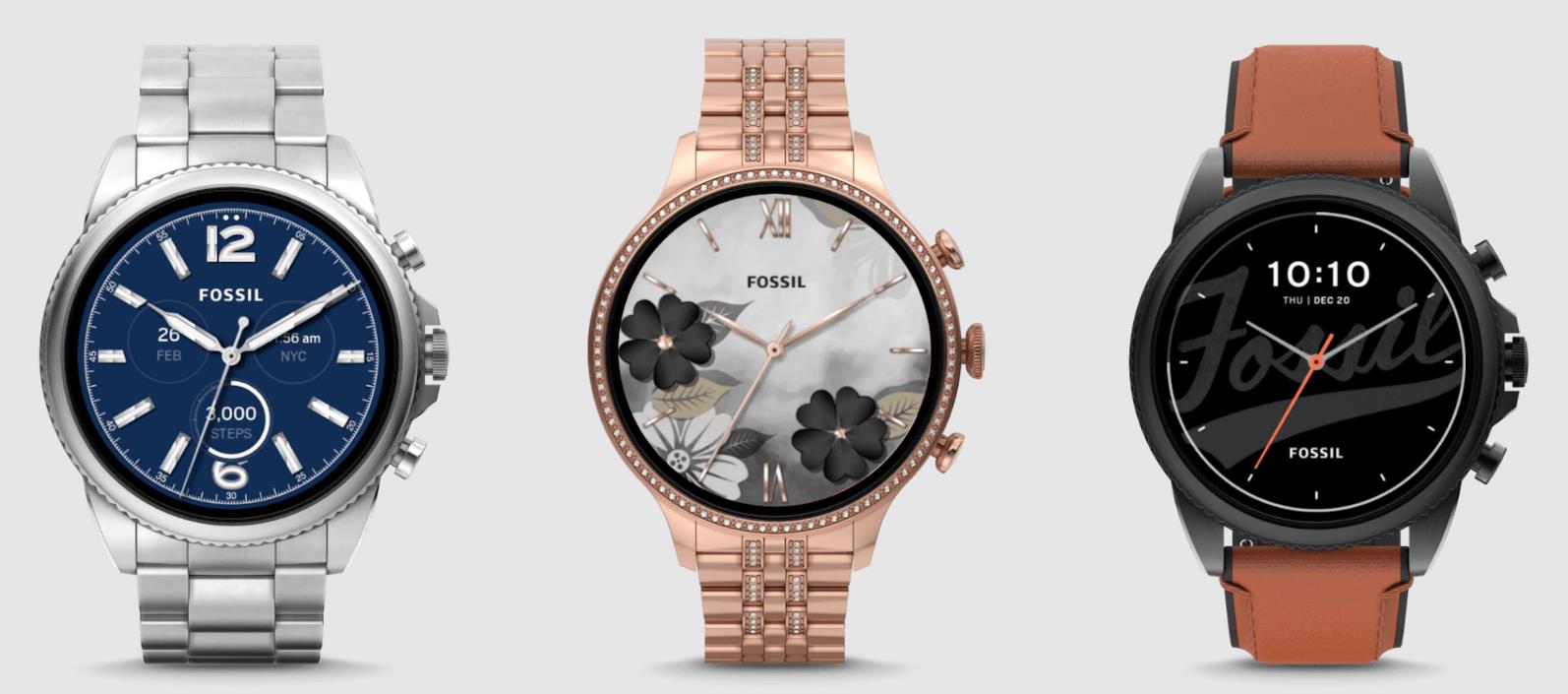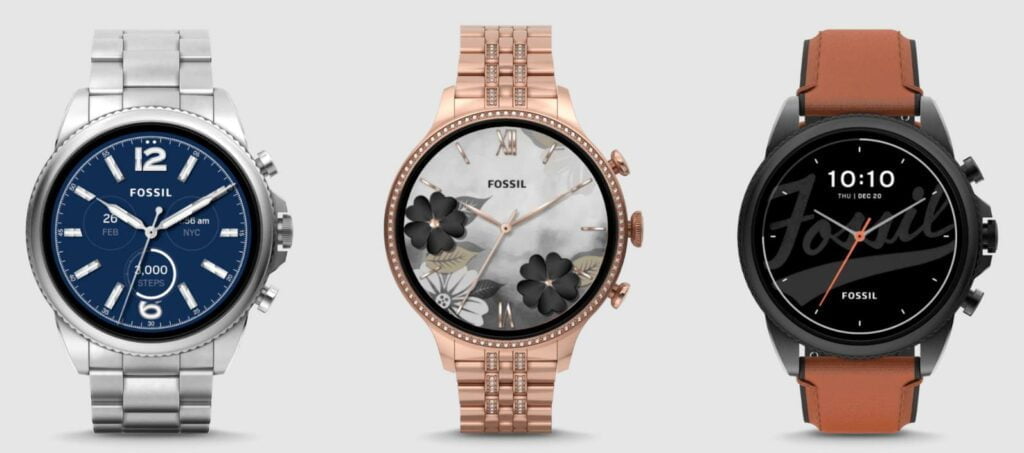 Price
The cheapest Samsung Galaxy Watch 4 is £249, but this jumps up quickly, and if you go for the 46mm Samsung Galaxy Watch4 Classic with 4G/LTE you will have to pay £409.
Hopefully, the Fossil Gen 6 will land for well under £300. It is common to see $/£ parity when looking at the RRP as UK products also have VAT. I think Fossil will have a hard time convincing people to buy their watches over Samsung if they are priced higher. However, they do have a wider range of design options which will definitely swing it for many people.
The Ticwatch Pro 3 is attractively priced at £243 currently.
Overall
The Wear OS market has stagnated in recent years, but things are finally starting to pick up. I think Samsung switching to Wear OS will have a significant impact on things forcing both Qualcomm and device makers to up their game a little.
My initial impressions of the Samsung Galaxy Watch 4 arent quite as positive as I had hoped. The battery is good but not amazing, and I don't like having features limited to Samsung phone users. However, there is no doubt that it is the best Wear OS watch, currently.
I doubt the Fossil Gen 6 will offer much competition to Samsung in terms of features or performance, but the focussed fashion designs will be appealing for many users
Last update on 2022-07-24 / Affiliate links / Images from Amazon Product Advertising API