Over the past few days we have been playing with D-Links new range of smart home products called mydlink home. This is quite a simple range of products that offer an easy way to get into smart home and home automation. The 4 products that were supplied to review include:
The mydlink Home Monitor HD allows you to monitor your home, whenever, from wherever. See everything in full colour high definition 720p with sound. The built-in night vision allows you to see up to 5 metres even in complete darkness. It's easy to setup, connects to your home Wi-Fi and can even alert you when motion or sound is detected. What's more, it works with other mydlink™ Home smart devices to enable you to create a smart home without complicated setup, installation cost or monthly subscription charges.
The mydlink Home Smart Plug is a multi-purpose, compact and easy-to-use smart home device that allows you to monitor and control your home's electronic appliances from anywhere. With the mydlink™ Home app, you can turn appliances on or off, monitor energy usage of connected appliances, create on/off schedules and set up alerts. The Smart Plug's thermal sensor will even help prevent the plug from overheating. What's more, it works with other mydlink™ Home smart devices to enable you to create a smart home without complicated setup, installation cost or monthly subscription charges.
Wherever you are, be alerted when motion is detected in your home with the mydlink™ Home Wi-Fi Motion Sensor. It's easy to setup, connects to your home Wi-Fi and can detect motion up to 8 metres. Whether you are at home or away, push notifications will alert you whenever motion is detected. What's more, it works with other mydlink™ Home smart devices to enable you to create a smart home without complicated setup, installation cost or monthly subscription charges.
Music Everywhere is a revolutionary device that will transform the way you listen to music, breathe new life into your old hi-fi speakers, while simultaneously acting as a Wi-Fi range extender.
Home Monitor HD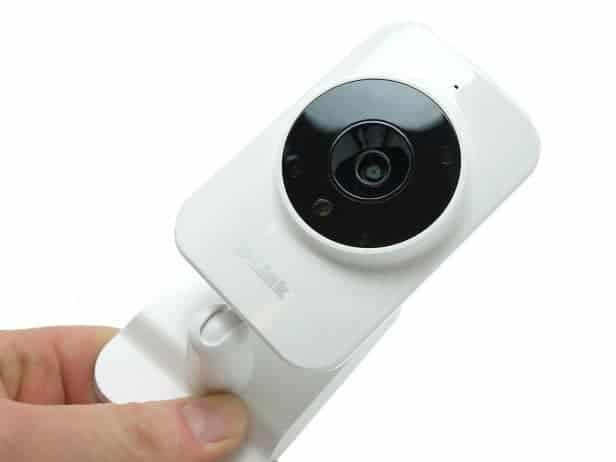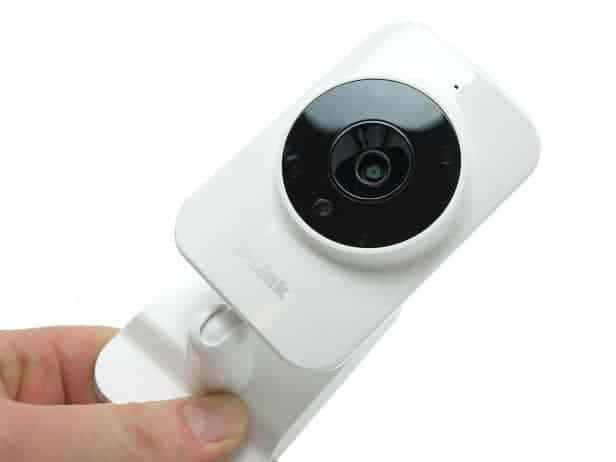 This HD camera offers a simple and affordable way for you to monitor your home. It is Wi-Fi enabled so there is no need to worry about wiring it into you network and power is supplied by a normal plug socket. Once set up you can use the DLink home app to view the live feed of the camera.  The camera offers some impressive smart features including motion detection and night vision which means you can be alerted via your phone any time motion is detected. This can be used in conjunction with the other smart products to carry out automation tasks such as switching a lamp on when motion is detected.
The camera itself is pretty standard looking and appears to be relatively well built. Its mount can work either as a stand or wall mount. The camera is powered by a Mico-SD connecter which makes things a little more convenient as you can just use any long USB cable instead of being restricted to the power adapter.
The camera itself is 720p camera and uses a 1/4-inch 1-megapixel CMOS sensor with a fixed 2.38mm focal length (85-degree diagonal view) and f/2.4 aperture. This is then backed up with 4 infared LEDs providing night vision functionality. The camera also includes a microphone providing direct audio feed for live viewing and recording it can also be used to trigger the camera if a noise is detected.
During our time with the camera we were quite impressed with it loading the live feed is quick and responsive and the interface has and there are on-screen buttons for turning audio on and off, snapping a picture, switching between night and day modes (or setting it to auto) and bringing up an information overlay.
The Hi res recording and IR night mode were more than adequate for home use, and while you can actually record use the camera's web interface to automate recordings and still image snapshots, which can then be set up to be emailed to you. These can also be triggered on events.
You can buy the mydlink Home Monitor HD from Amazon today for £83.20
Smart Plug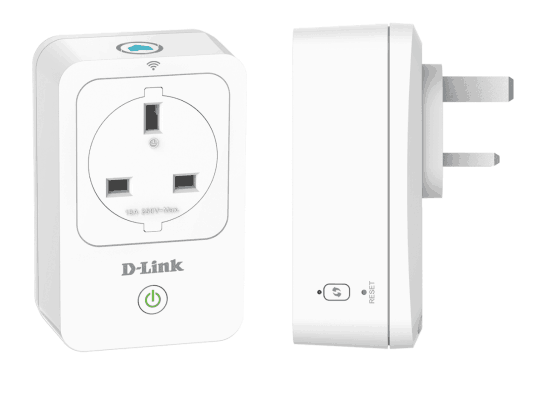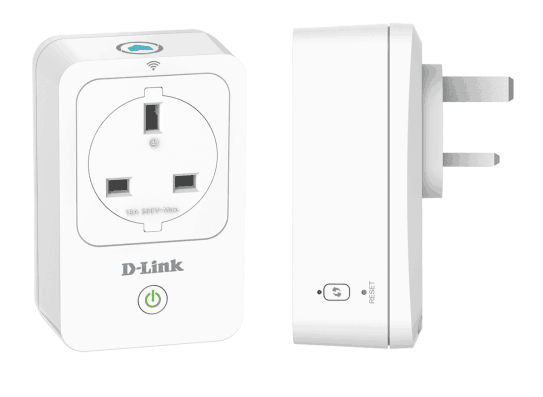 Next up is the smart plug, which does exactly what you might imagine it does. It is a plug that can be controlled via your Smartphone to switch things on and off. Using the mydlink app, and more importantly other mydlink you can expand this functionality further. For a start the app shows you how much power is being drawn, which we found useful when testing how much power our server was using, you can also set up schedules of on and off, so it could switch a lamp on in the evening and then off at bedtime.
You can then takes things a little further by using other mydlink devices such as the motion sensor to trigger events which will switch the plug on or off. Again you could use this to switch a lamp on when it detects movement.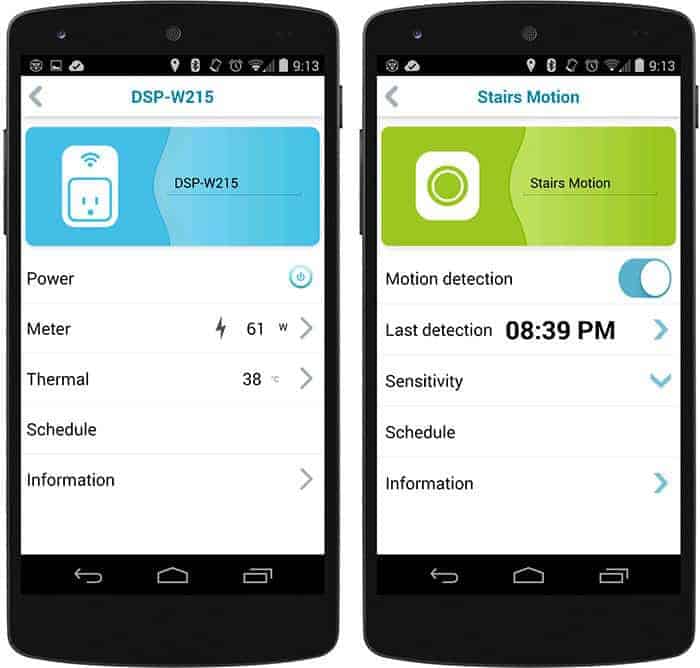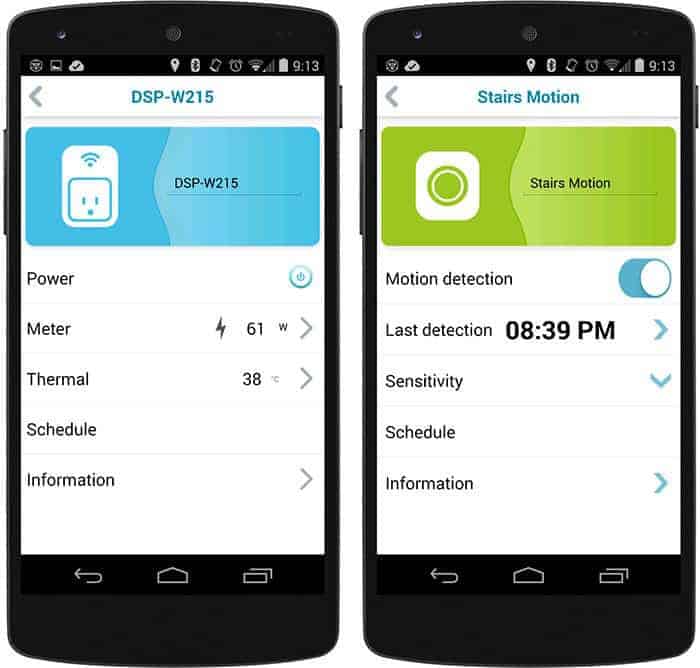 Overall this is a great little device that was really easy to set up really shines when used with some of the other products in the range. It is much more convenient than a traditional timed plug and beign able to work it over a mobile network is great.
You can buy the mydlink Smart Plug today from Amazon for £38.50
Wi-Fi Motion Sensor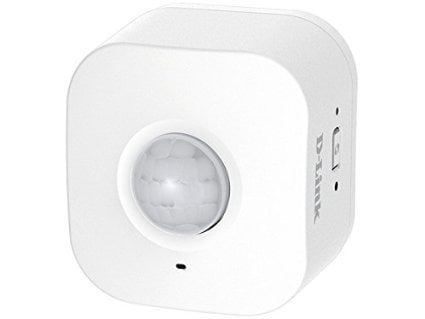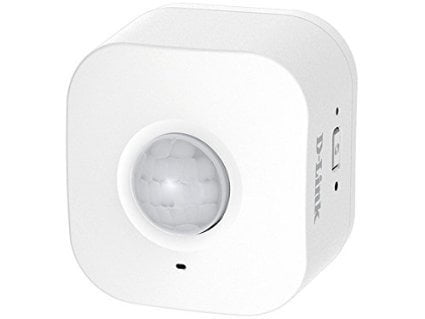 The 3rd product that really compliments the home automation range is the Wi-Fi motion sensor, again this is very self explanatory, it is a little infrared sensor that picks up movement within the area which can then be used to trigger events on the mydlink Home app. Simply connecting it to the network will enable motion alerts but this can be expanded to trigger other actions such as switching on the smart plug that we previously reviewed.
While the it is a great little product we found the biggest flaw is the requirement of a plug socket, when testing it we wanted to have the sensor located in a hallway which then triggered the plug to switch on a lamp, so when someone comes home at night or gets up in the morning the light is triggered. The problem is the hallway we used only has one plug socket and using an extension lead is unsightly, so implementing it this way was unfeasible. Even in a room with more sockets you are taking up at least 2 sockets to implement this, if you have a camera in there too then 3 sockets. In the house we used the devices the wiring is a little old so there are not a lot of sockets per room and would therefore have to rely heavily on extension leads for any complex implementation of the mydlink products. Obviously the camera and smart plug would require power from the socket no matter but you would think it might be possible to implement a batter powered solution for the sensor.
Overall, if plug sockets are not a concern for you then it is a great product that helps round out the range of home automation devices.
You can buy the mydlink Wi-Fi Motion Sensor today from Amazon for £29.18
Music Everywhere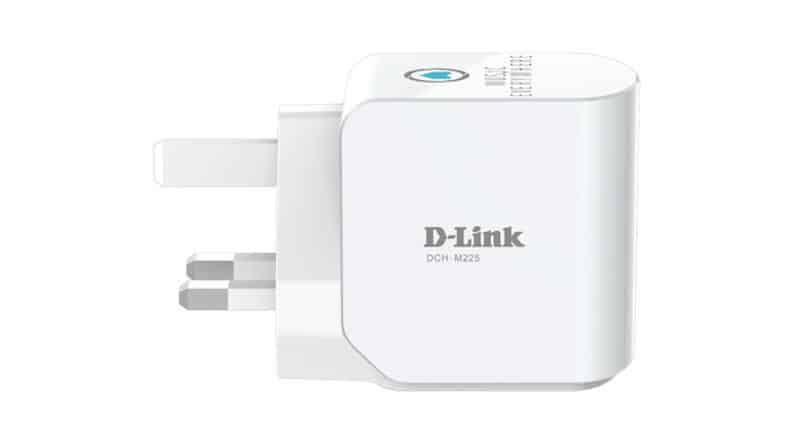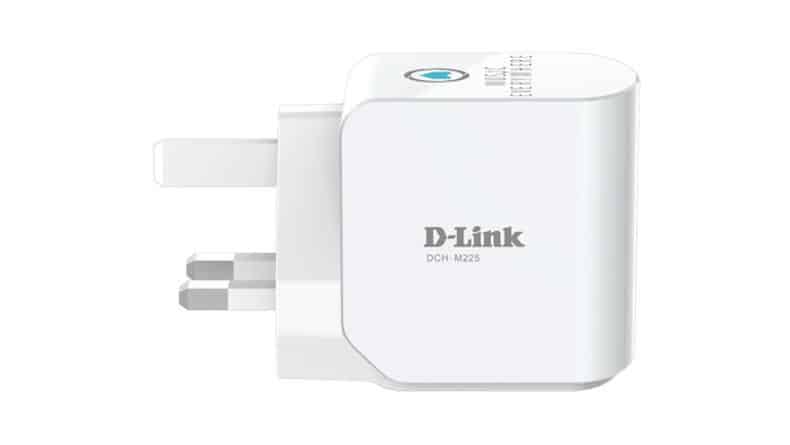 Last up is the Music Everywhere music streamer, this does not really fit into home automation like the other products but certainly helps make your home more smart. It is a relatively cheap product at £40 and is a device for sharing your music around the home. It plugs into any mains outlet, then uses its Wi-Fi connection and audio jack to stream music from your phone or computer to your hi-fi or portable speaker. It also functions as a Wi-Fi extender, too.
Set up is quite simple, especially if your use the WPS button and you then connect it via a supplied 1.5m 3.5mm audio cable. The device is compatible with either Apple's Airplay streaming system or the more widely supported DLNA. Unfortunately the device doesn't use the mydlink app, but its own app, which seems counter-intuitive.
While it is a convenient device to have, we found it didn't really fit into our requirements of a wireless music system nowadays. We almost exclusively use Spotify and would much prefer a device that uses Spotify connect, or something that can connect to our server and stream music from there. Therefore, depending on what you are plugging it into you might be better off with a device like the Amazon Fire stick which offers much greater functionality for around the same price.  The problem with this though is the Firestick is restricted to a HDMI input meaning you would have to plug it into a AV receiver which is probably not the case for most people. If you are using some basic speakers and the only input is a 3.5mm jack then this is obviously a pretty good way to get a wireless music system.
You can buy the mydlink Music Everywhere today from Amazon for £40
We enjoyed our time with the mydlink Home products, they offer a relatively cheap and simple way to get into smart homes and home automation while being quite user friendly. We would definitely recommend them to our readers.