Last weekend we attended the inaugural cruise of the Quantum class Caribbean Anthem Of The Seas Cruise Liner built by Royal Caribbean. This was a slightly unusual review request as this is a technology blog, but the Anthem Of The Seas is regarded as the most technologically advanced ship in the sea and this review will cover many of these technologies.
However as we did so much on the ship, a large portion of the review will be about the cruise experience itself, in particular the dining and entertainment options. We will try and separate this content so you can skip over it if you chose wish.
Anthem of the Seas is the second ship of the Quantum class which is the new class of ships that surpass the Freedom class which was developed back in 2006. It is the third largest ship in the ocean with a gross registered tonnage of 168,666, it is 1,141 feet long and 136 feet wide with a total guest occupancy of 4,905 and a crew size of 1,500. There are a total of 18 restaurants on board and a wide variety of entertainment options including a show featuring 6 robotically controlled screens and a 100 feet wide and over 20 feet tall 12K screen.
Initial Teething Problems
Before we got onto the ship we did encounter quite a few issues, we received no booking reference and we were generally unsure if we would even be allowed onto the ship until the day of travel. There were some communication issues with the PR company arranging it, and they also had issues with getting the details off Royal Caribbean themselves.  When we got to the port it took us over 90 minutes to get on board as there were issues with the Royal Caribbean check in systems. This made us quite concerned as we didn't have a booking reference so we were starting to think we wouldn't be allowed on board!
However, when we did eventually get on board, both the PR company and Royal Caribbean were very apologetic. One of the objectives of these inaugural cruises is to iron out teething problems before paying customers come on board, so I am confident these issues would not occur in the future.
Rooms & Decor
Once we had boarded the ship we got to experience the extremely high level of finishing throughout. We have never been on a cruise before but the inside is finished to a level just as good as any 5 star hotel we have been inside, it really is a premium ship.
The stateroom we were issued was surprisingly spacious, with a large comfortable bed, Samsung TV, a couch and a desk suitable for working at which included plug sockets and USB ports. The bathroom was more than adequate though it maybe a little cramped if you are particularly large framed.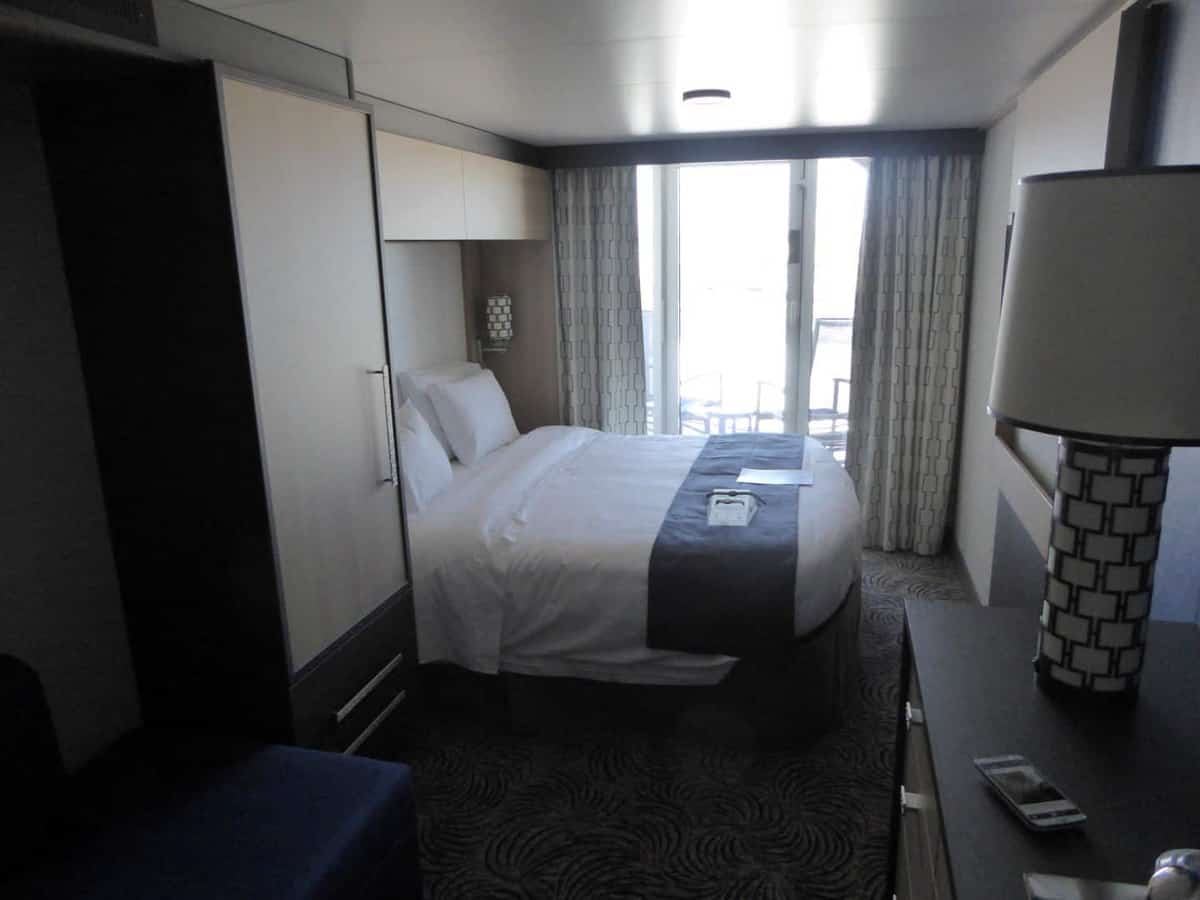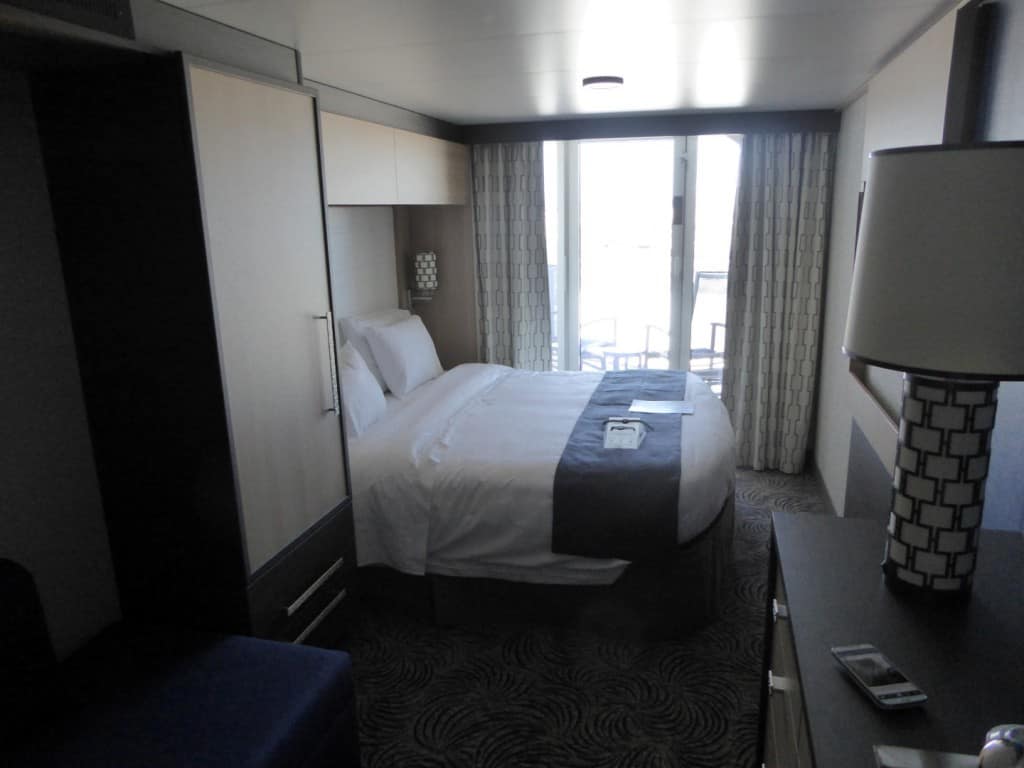 For people with a larger budget there are suite options including the owners suite and royal suite. We had chance to view these rooms and they are absolutely amazing.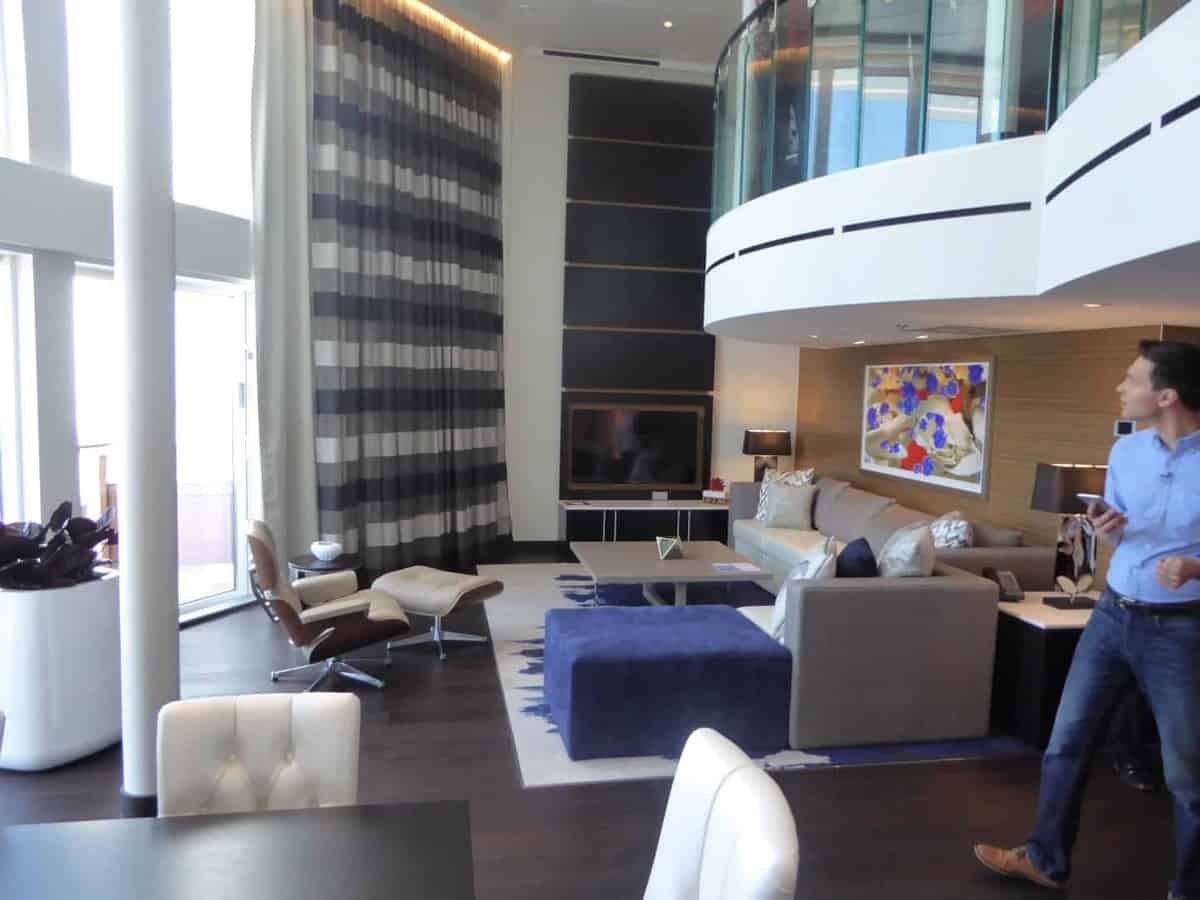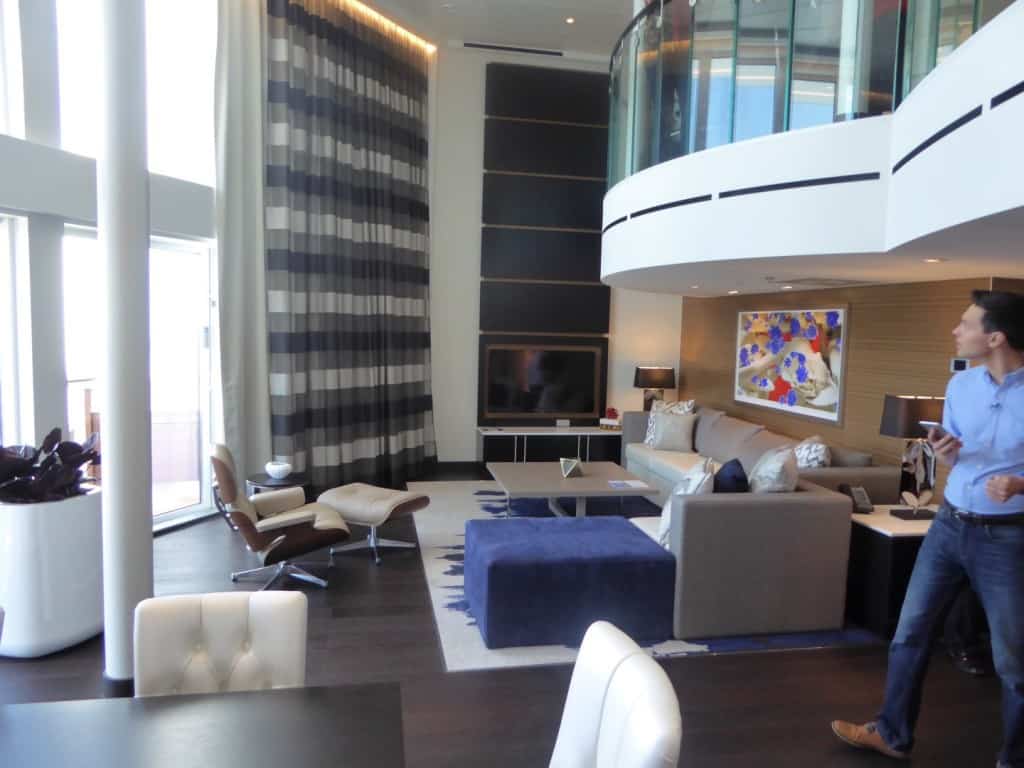 Technology & Entertainment
Royal Caribbean have put a lot of time and money into making sure the Anthem of the Seas is as technologically advanced as possible, and many of the entertainment options are tech related so we have put this part of the review together.
The first bit of interesting tech we encountered was the RFID enabled Seapass which is used to enter your room and throughout the ship for purchases. Royal Caribbean also provide a WOWband that was available in our room, this a discrete rubber wrist band with built in RFID that is preconfigured with your details and can be used instead of the Seapass. This makes the whole cruise experience much more convenient and you never have to worry about miss-laying your key.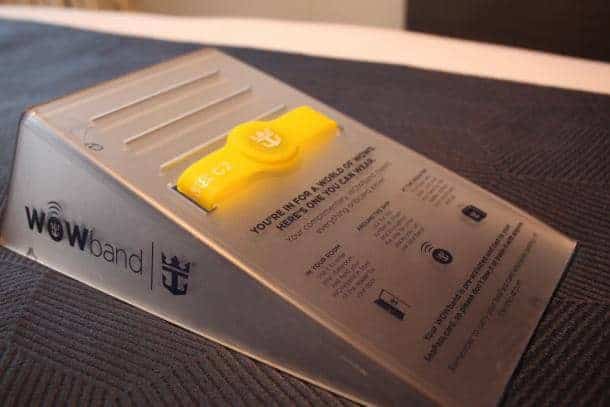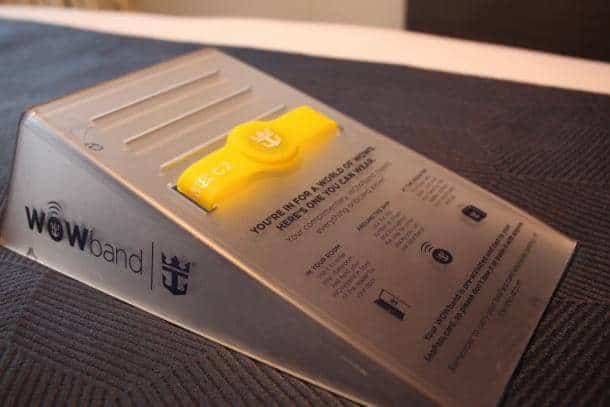 As previously mentioned, the room is fitted out with plenty of plugs but also USB ports that will ensure all your gadgets are charged throughout your journey.
One of the main technologies advertised by Royal Caribbean is the ship wide ultra fast (for a cruise ship) Wi-Fi. We waited until we were out at sea to test it, in order to try and replicate real world use, and I got 6.41Mbps down and 0.26Mbps up with a ping of 218. We have noticed other bloggers reporting 14-15 Mb/s download, 7-8 Mb/s upload so we assume it largely depends on the time of day you are using it. Overall we didn't find it particularly fast, but it was more than usable. During the press meeting Royal Caribbean claimed it was 452 times faster than previous cruise ship Wi-Fi technologies which would make it quite an impressive achievement. During our time on the ship the Wi-Fi was free, during a paid cruise the fee is $20 per day for 2 devices. This seems quite expensive but considering the difficulties in providing Wi-Fi in the middle of the ocean it is not that bad really.
Another big feature on the ship is the Bionic Bar, which features 2 modified Porsche car-making robots that will make you just about any cocktail you can dream of from the selection of 30 spirits and 21 mixers. You order your cocktail by logging in using your Wowband then either select a pre-defined cocktail or you can create any cocktail you want manually. The details of the order then get put up on the high-tech screen including specifically what is going into your cocktail in real time and then where to pick it up from. It is a little bit of a gimmick and will never beat a well made cocktail by a talented mixologist, but it is amazing to watch and a real talking point for the ship.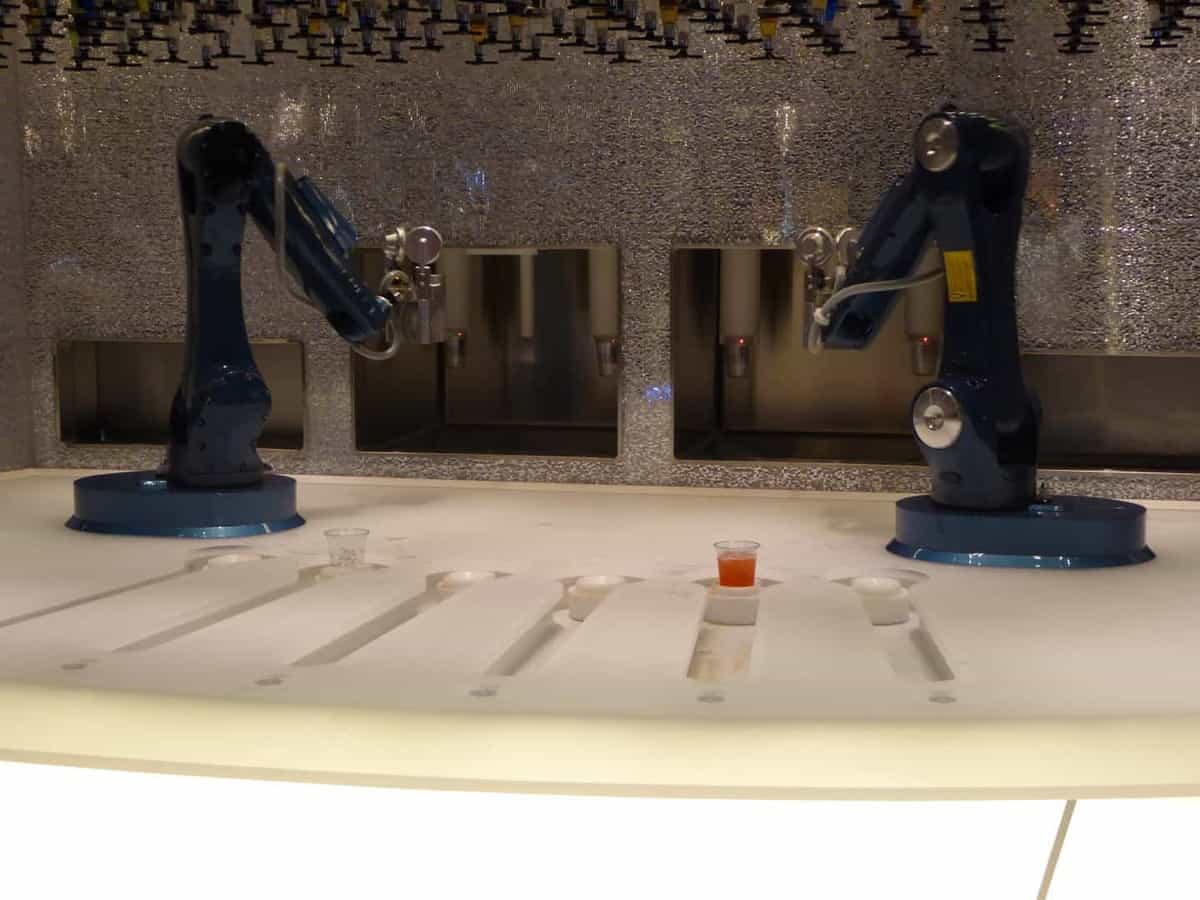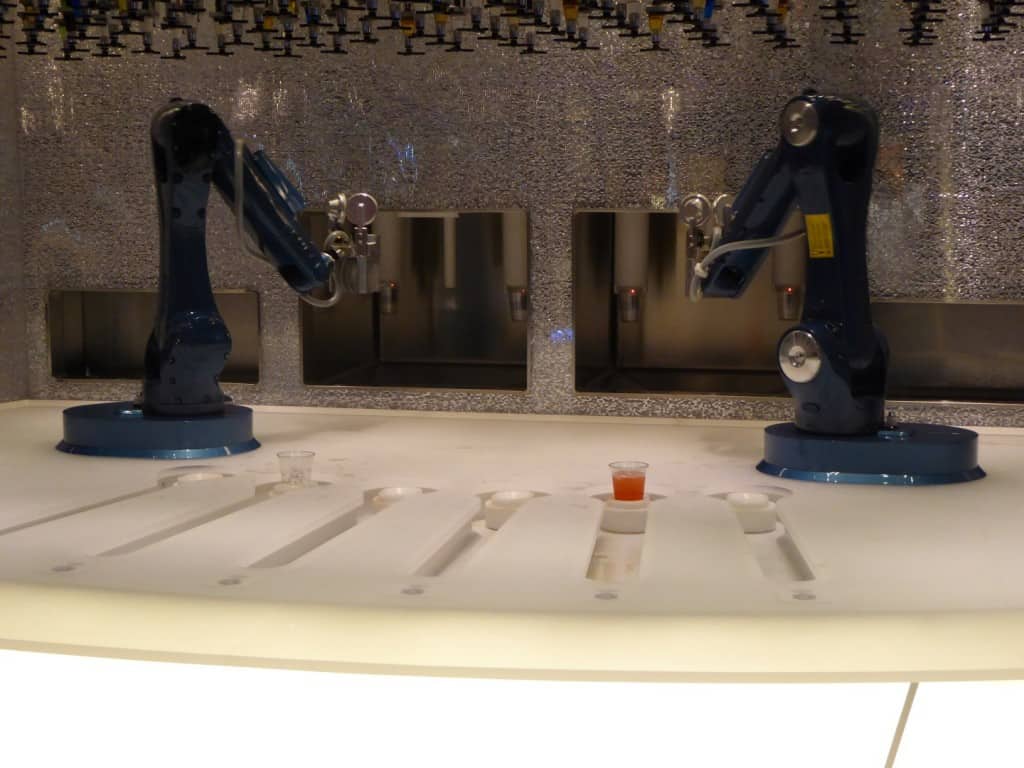 The North Star is probably the main none show entertainment attraction for the ship, and it is basically a viewing pod that can be raised 300ft into the air providing 360 degree views. We did have a booked slot of this but unfortunately they had some technical difficulties when we visited. However everyone else we spoke to said it was a fantastic experience.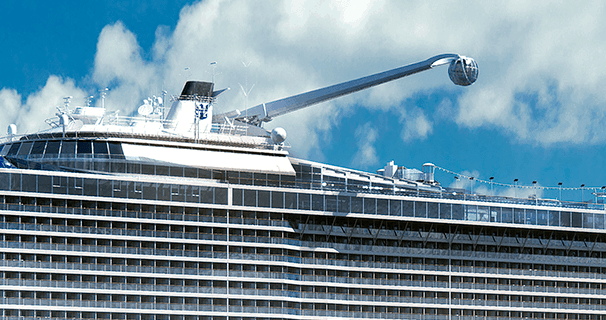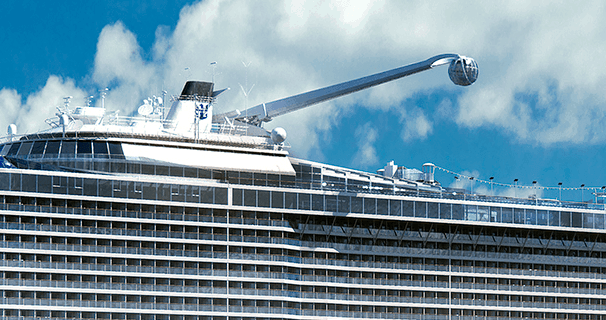 Ripcord is another great attraction that allows you to experience the thrill of skydiving in the middle of the ocean.
Seaplex is the area of the ship that will appeal more to the younger generation and it consists of a basket ball court during the day, dodgems at night, a gaming arcade, ping pong tables, and several XBOX360 stations. It is a great area for kids and adults alike.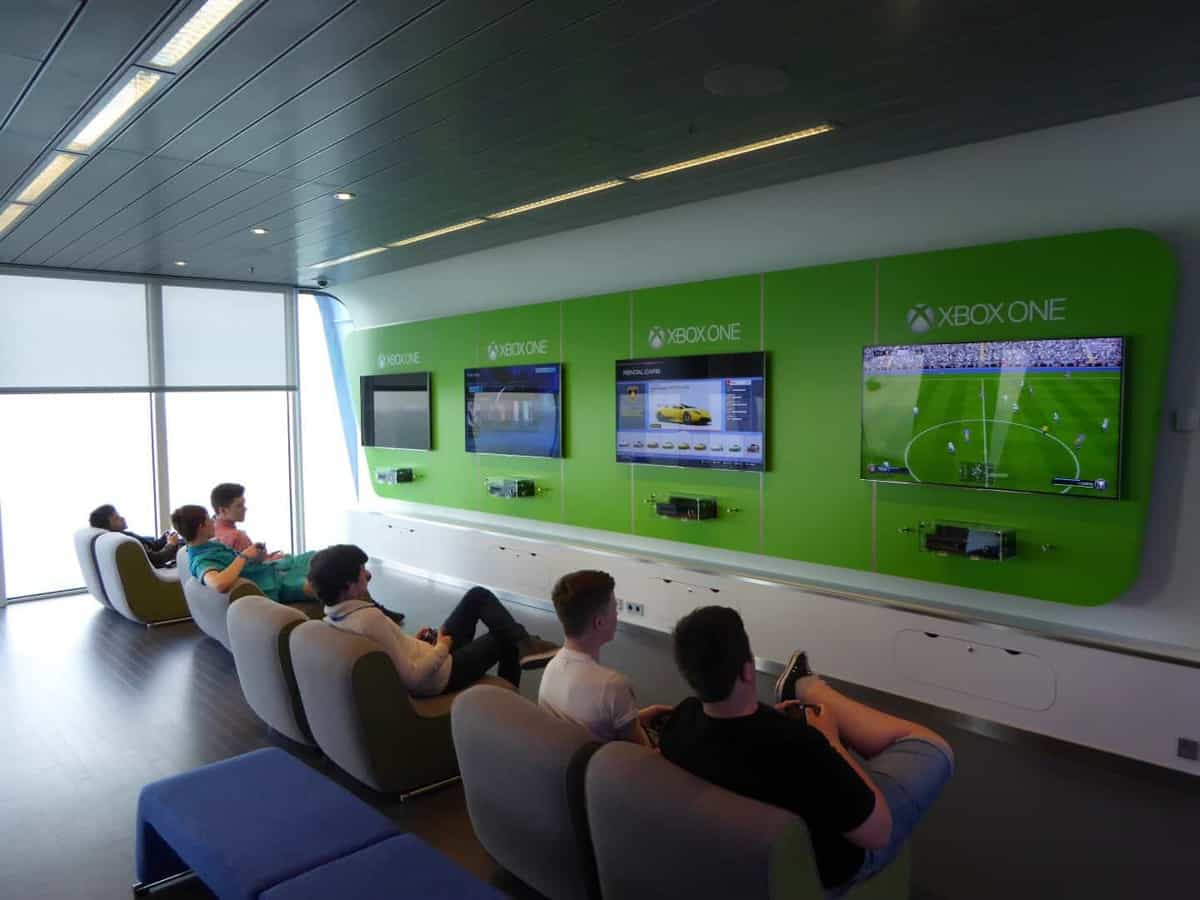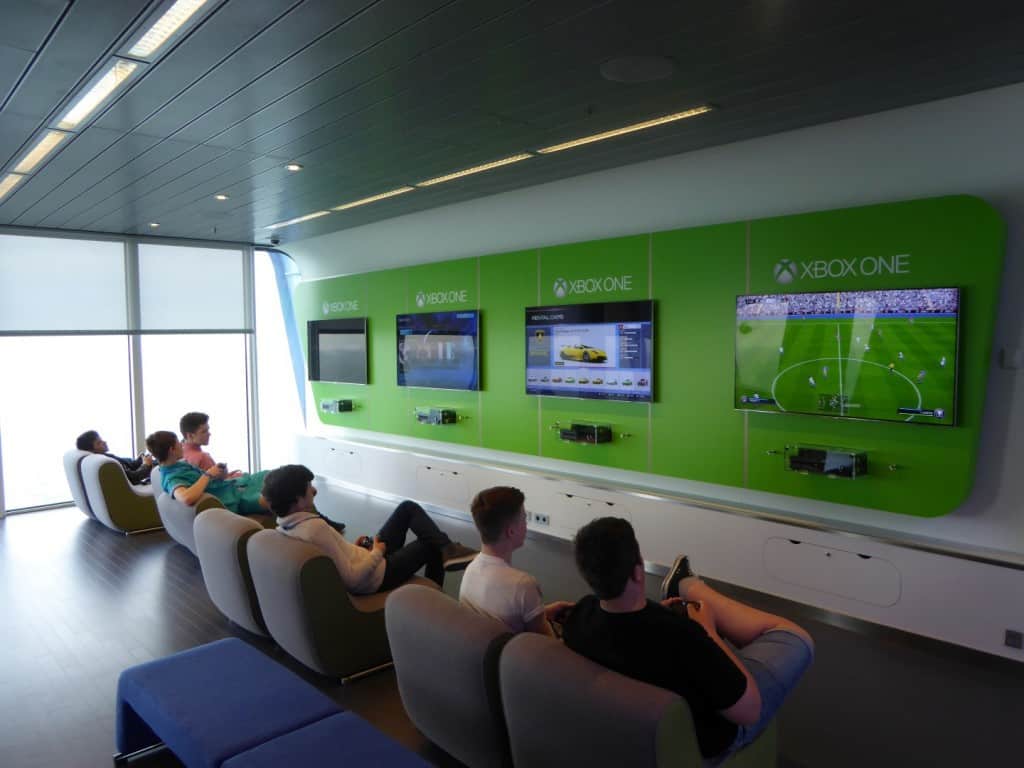 Spectre is one of the 2 shows we got chance to see on the ship and it is really the stand out show. It is a medley of music that combines dancers, the robotically controlled screens and the 12K 100ft wide screen all at once. This was really a fantastic show and the way Royal Caribbean have got the robot screen and 12k screen working together to create an immersive experience is truly amazing.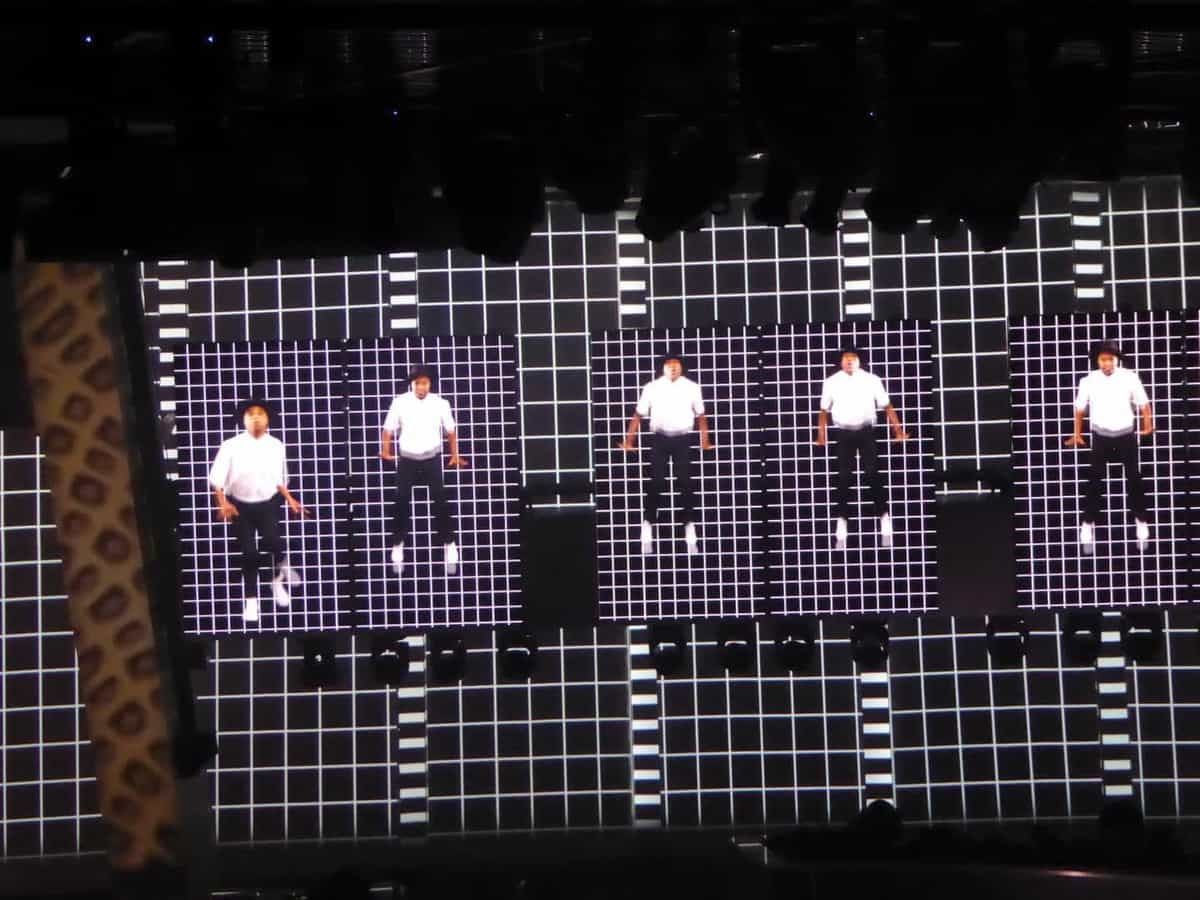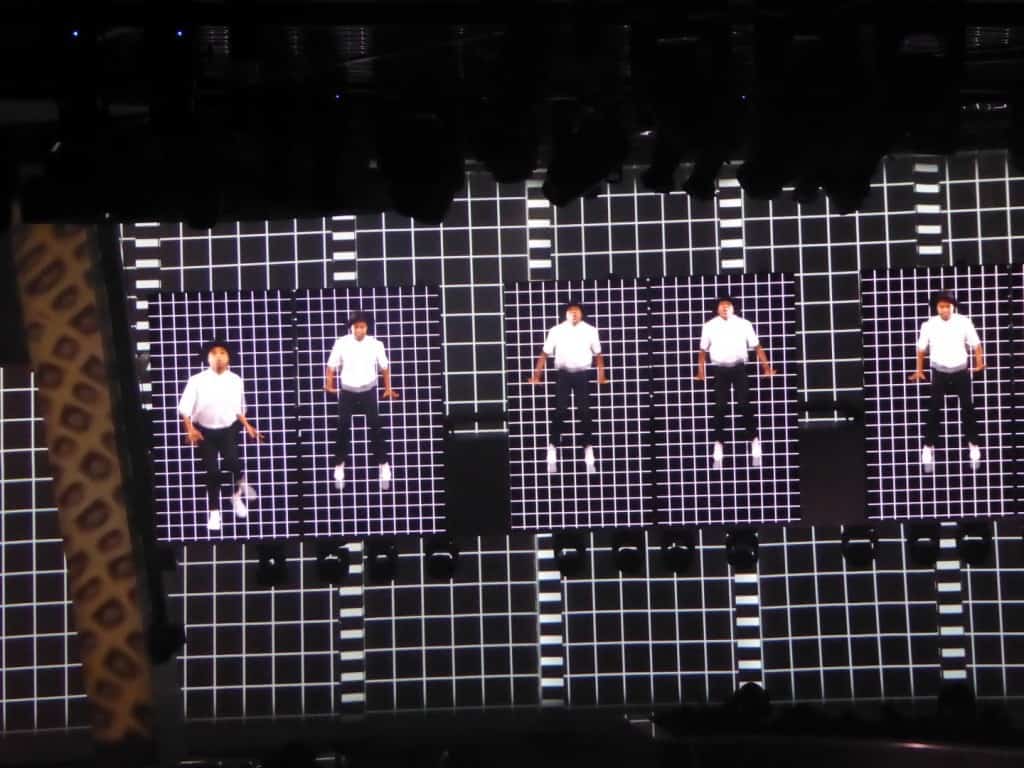 The last bit of entertainment we got to experience was the We Will Rock You show which stars Kevin Kennedy, also known as Curley Watts from Coronation Street. This was a great show and well produced and was as good as many of stage shows we have seen on land in the past.
Food
Even though we are a gadget and technology blog, the main selling point for us was the amazing selection of restaurants. There are 18 in total with 11 of these being complimentary. We had planned to try as many of these as possible but when we got on the ship it turned out a lot of the dining options were closed and instead the evening meal consisted of the same menu across the 4 main restaurants which had highlights of each restaurants. While this was disappointing, it did make sense for what was essentially a test cruise and we got the chance to sample multiple options from each restaurant.
During the first day we got to try out a sample of Michael's pub and found the food to be superb. The scotch egg starter and peanut butter desert were particularly good.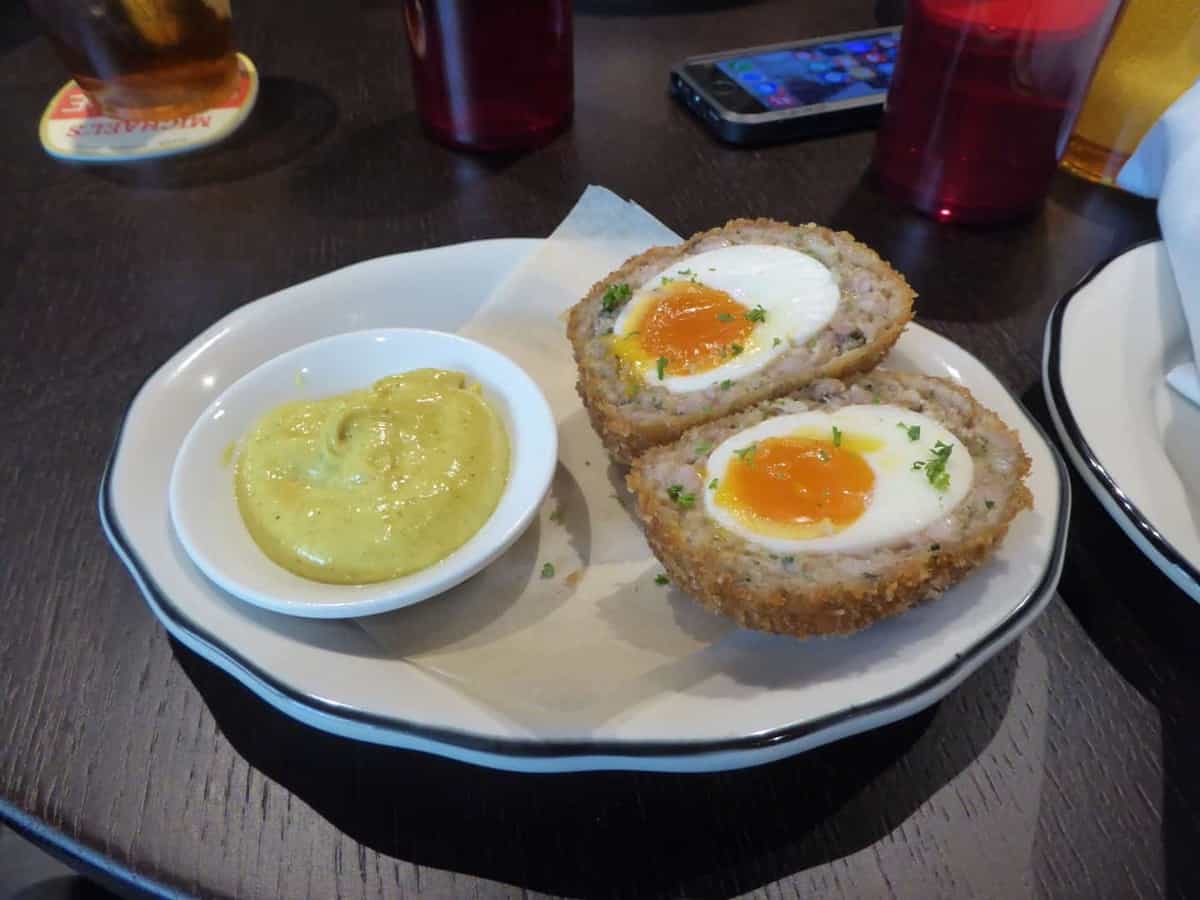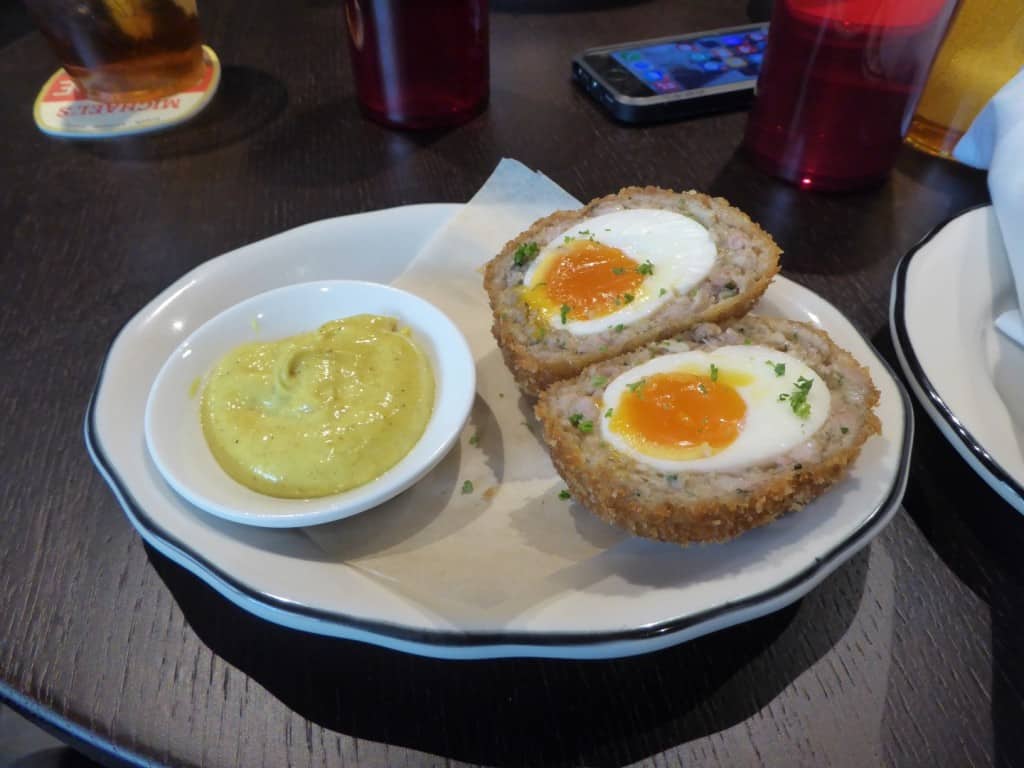 For us, the evening meal on the first day was based in The Grande, which is the formal restaurant on board. We had crab cakes and shrimp to start, roast beef tenderloin and veal osso bucco for main, then molten chocolate cake and a cookie skillet for dessert. Overall the food was excellent, but the molten chocolate cake dessert took a long time to come out and was dry when it arrived, they promptly replaced it and were very apologetic. The skillet cookie was definitely the stand out course on this meal.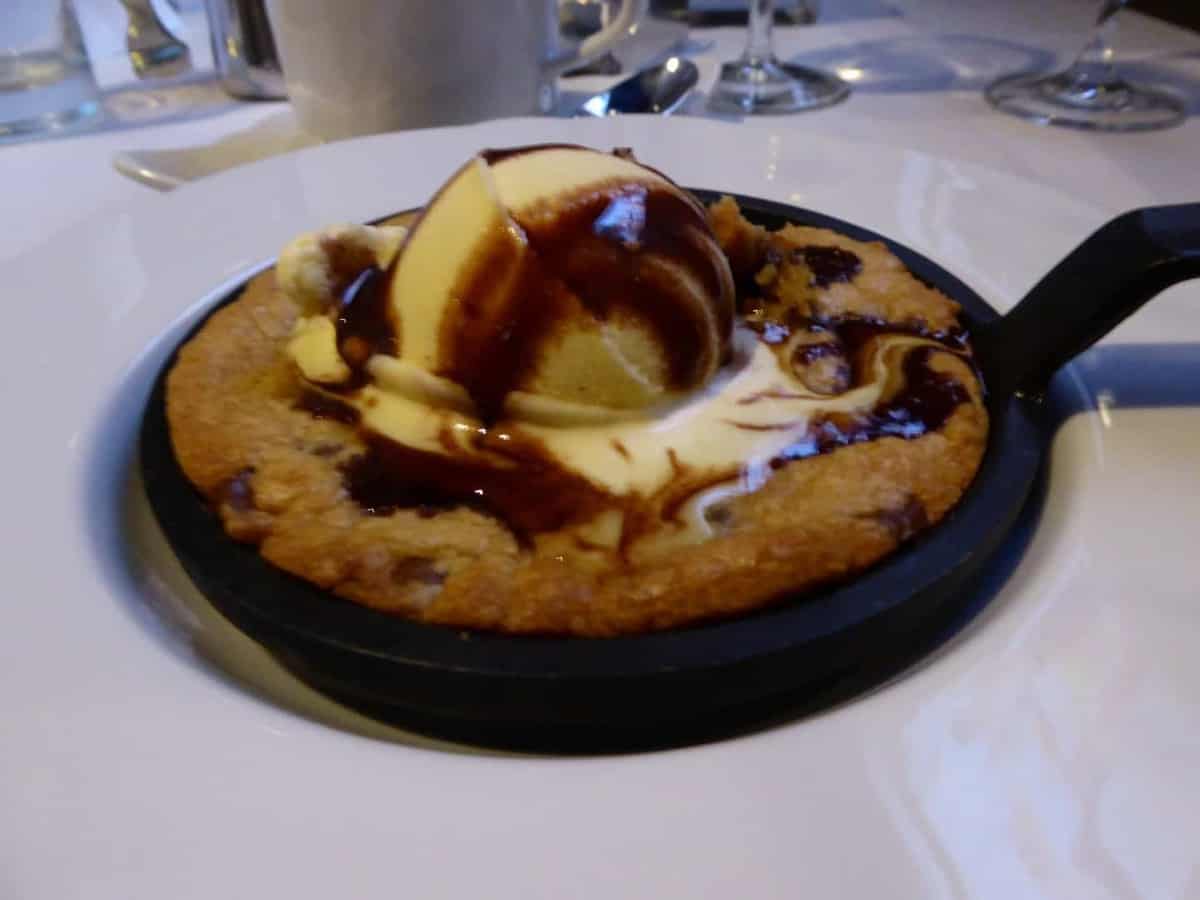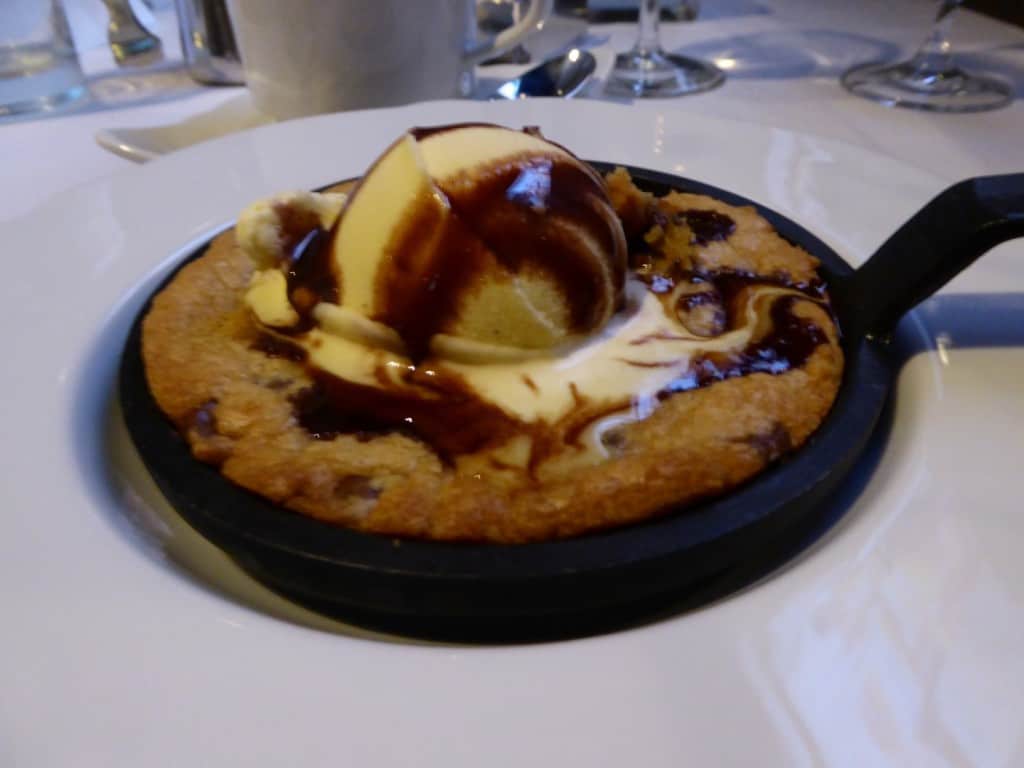 On the 2nd day only Windjammer and American Grill were open for breakfast. We opted for the grill and had pancakes and beignets. The service and food was fantastic.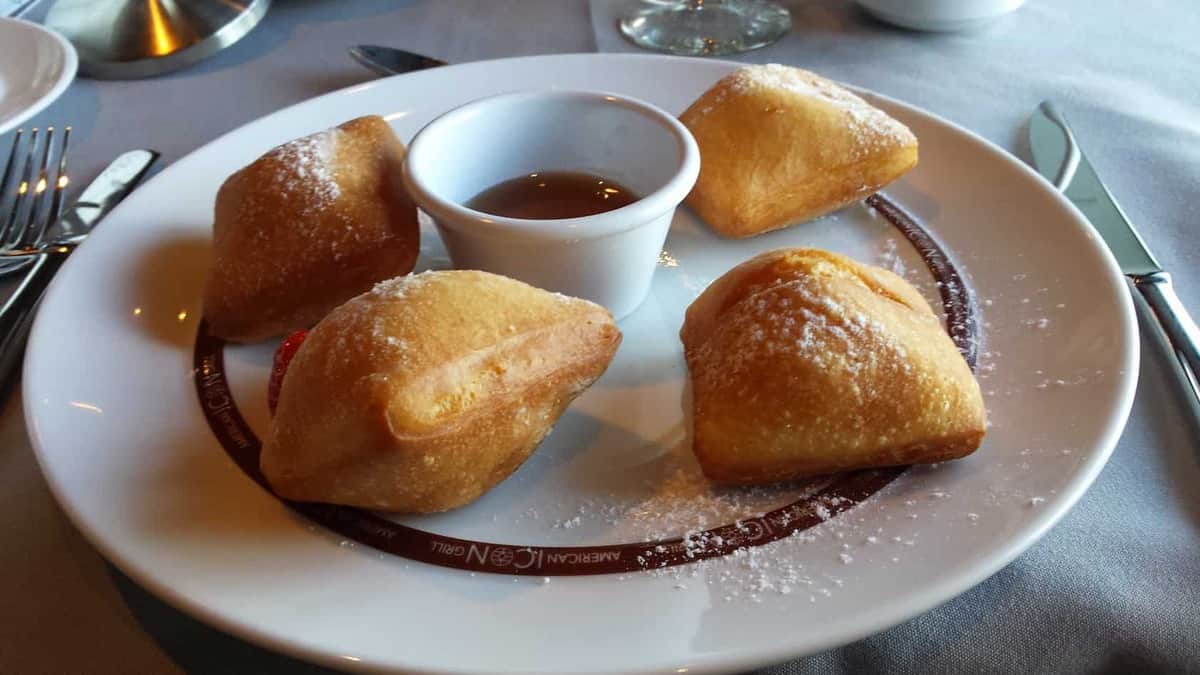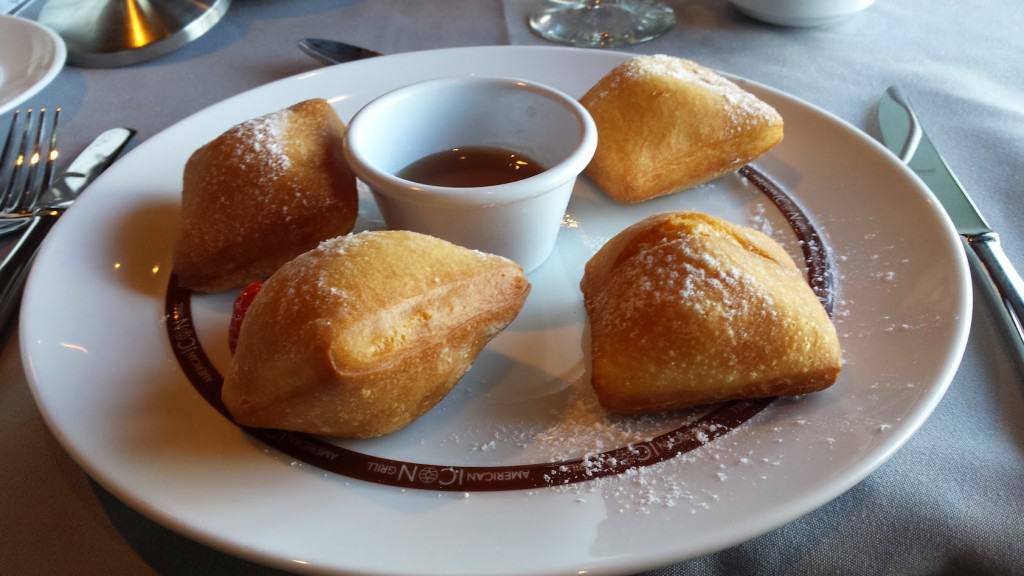 Lunchtime the dining options were Two70 and Windjammer. We were both quite full from breakfast so opted for Two70 were we had a roast beef sandwich, a Cubano and some cakes. The portion sizes were quite small but with it being complementary you could have more than one sandwich, or accompany it with a salad.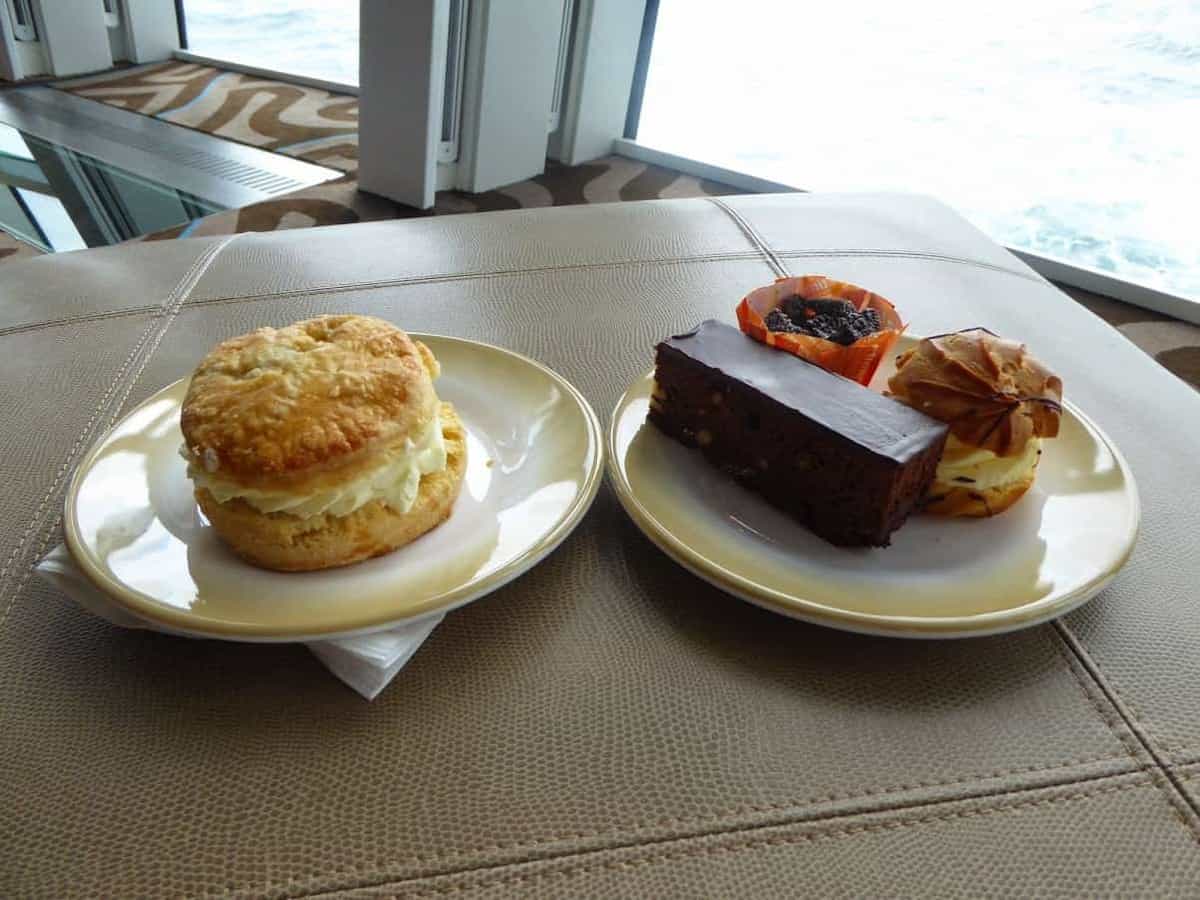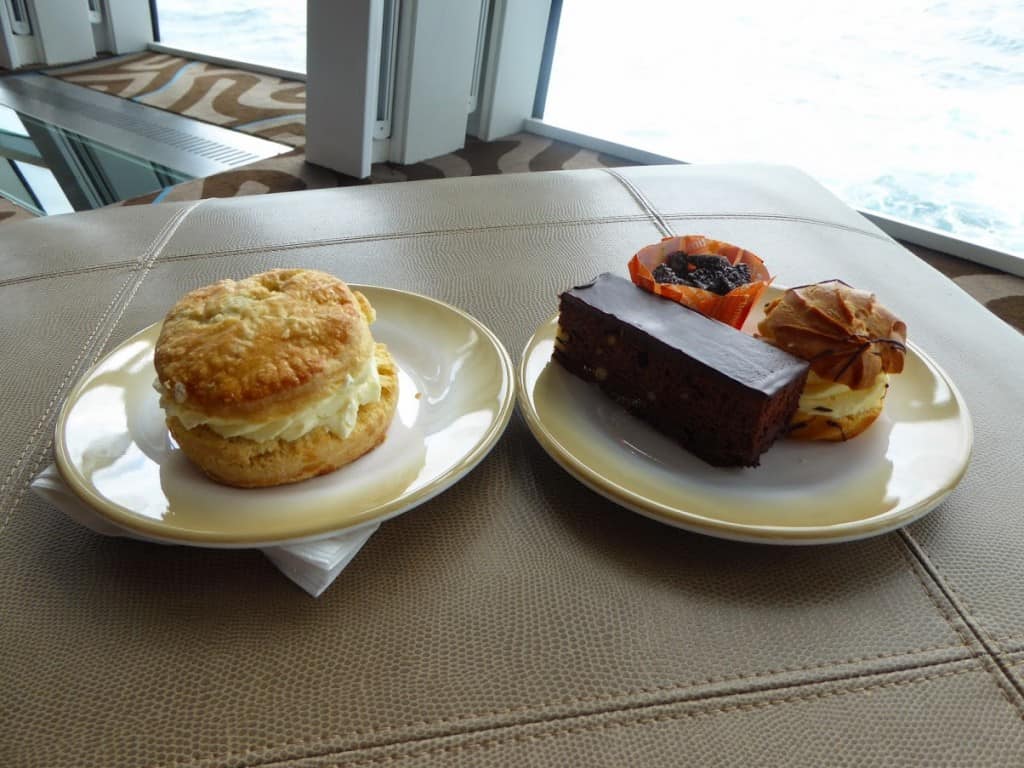 Dinner was based at Silk this time round and we preferred the decor and ambience of this restaurant over the Grande. This night we had shrimp ceviche, and wild mushroom ravioli to start, followed by surf and turf and roasted lamb chops. Dessert was ice cream sandwiches and cheesecake. This time round there were no issues with the food and the stand out meal was the Surf and Turf, which we forgot to get a photo of photo because I (James) was too excited about eating it.  Service again was flawless.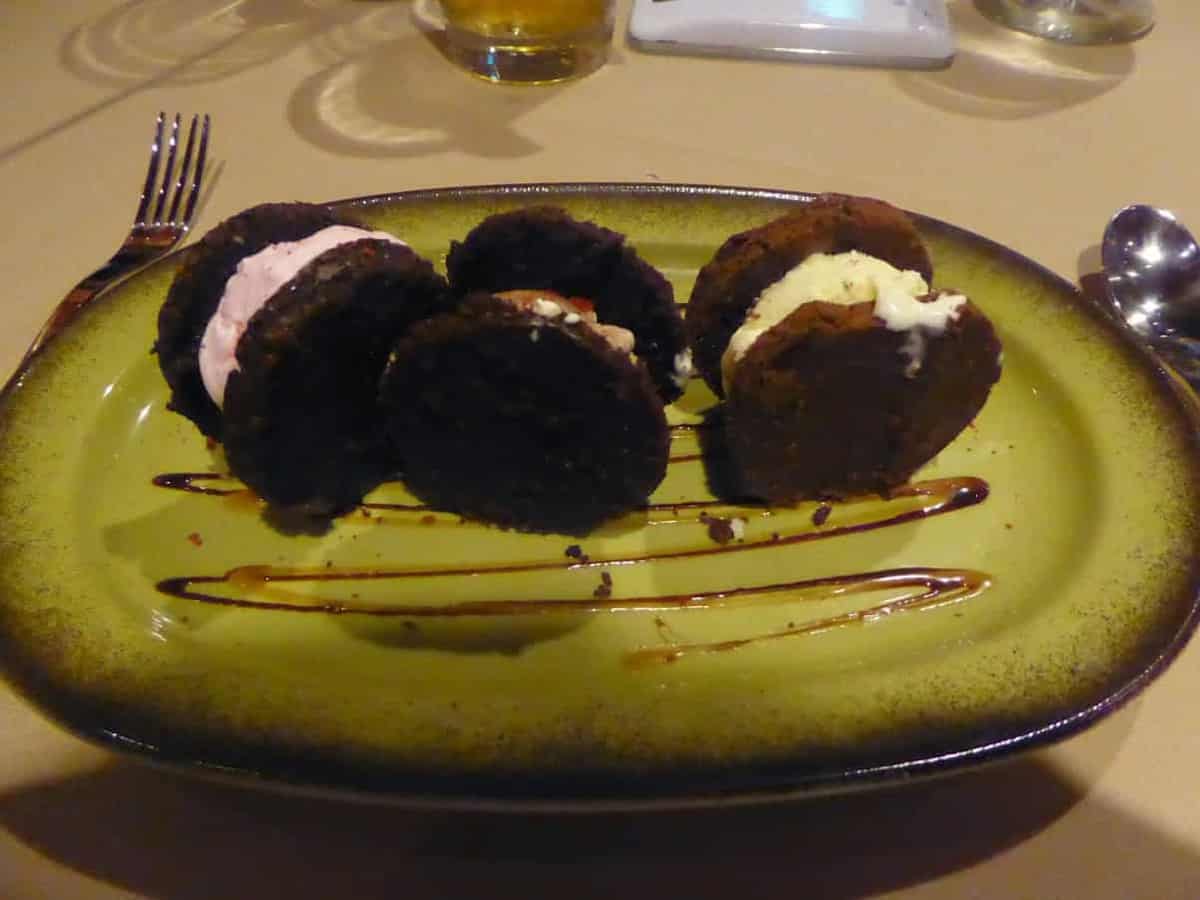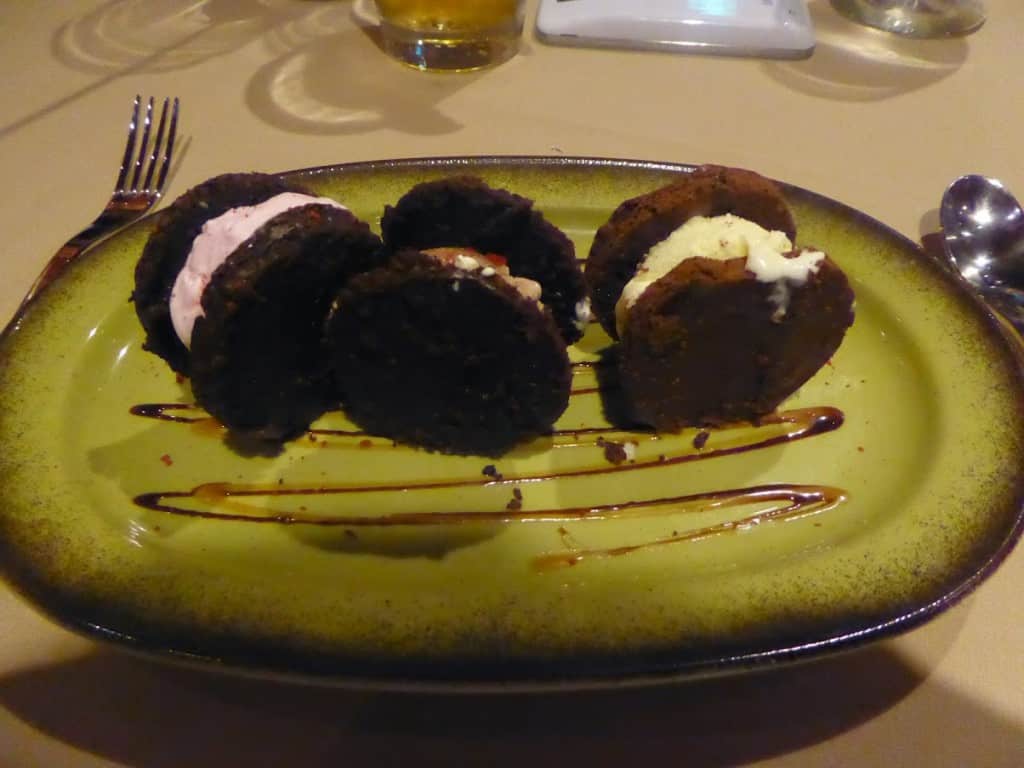 The departure morning breakfast was at American Grill again, this time we had Eggs Benedict and a Full English. As usual the food was superb, though strangely they opted to cook the mushrooms in garlic or something else, they tasted nice but hardly typical of an English breakfast! We were also offered pastries throughout the meal and the ones we tried were all superb.
We opted not to have a proper meal at Windjammer as we find restaurants always offer a superior dining experience over food halls. All the food did look excellent and we did try some deserts one day which were good, especially the Tiramisu.
One thing worth noting drinks are not complimentary throughout the ship but you can buy drinks packages, these range from $20 a day for a basic none alcoholic option, up to $55 a day for pretty much any drink you want.
You can see more images of the food we experienced in this album
Overall
Even with the initial teething problems we experienced, we had a fantastic weekend and if you are considering going on a cruise then we would highly recommend the Anthem of the Seas or any other Quantum class ship. If you are, like we were, unsure about cruising then we would still recommend you look into it, they offer a great way to experience multiple parts of the world on one trip while remaining in luxury accommodation with fantastic dining throughout.
We would also like to point out that the staff on board the ship were fantastic throughout. The service was amazing, drinks were topped up immediately, we were always asked if we needed anything else and pretty much every member of staff said hello, thank you and goodbye wherever appropriate.
If you would like to find out more about the Anthem of the Seas or book yourself a cruise then you can do so by visiting the Royal Caribbean website.