Getting a Christmas gift for a gamer can be a tad tricky. 'I don't need nothing. I live in the game, man.' Not a lot of help when you're trying to find something they'll really appreciate. So, if you've been scratching your head, wondering what on earth you could possibly get them, then check out these suggestions and you just might find something that will get their eyes to move from the screen, even if it is for just a little while.
Funko Pop Cyberpunk 2077 Figure
Do you even know who Johnny Silverhand is? Your gamer friend will. Johnny Silverhand is a character played by Keanu Reeves in the game Cyberpunk 2077. The game is set in a future of high-tech weapons and cybernetic implants and Johnny's a rock star with a cybernetic arm. This vinyl figure may not mean much to you but be sure, it will taker pride of place in the gaming den. Why, it'll probably never even come out of its packaging, they'll revere it so much.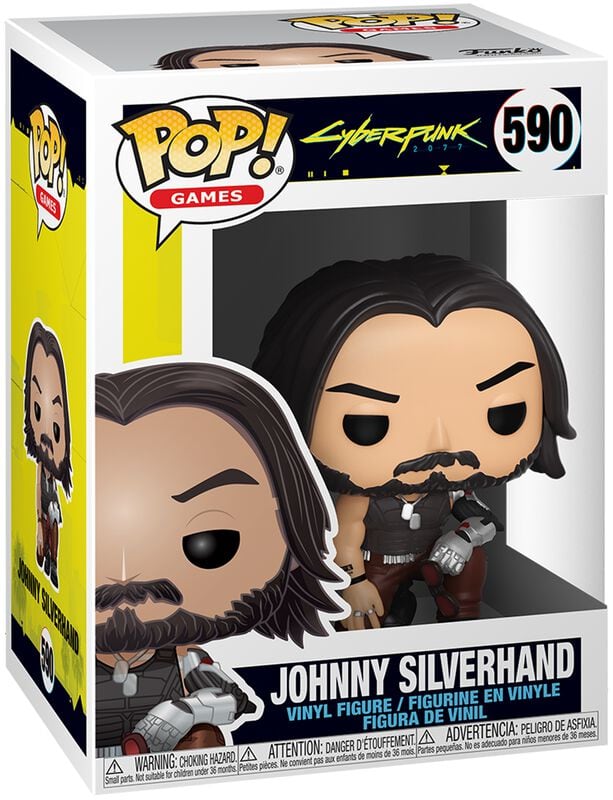 Skyrim Map
An iconic game famed for its vast landscape, presented in the form of an ancient parchment. It's the perfect wall art for a gamer's den as well as being handy for finding your way around Skyrim. If you want an amusing take on the idea, give them a Skyrim map in the style of a London Underground tube map.
Make your point while bringing comfort to their crib. Filled and ready to use, this 16×16 washable canvas cushion will bring a smile to their face and comfort to their back. One of a range of gamer themed products available from Lemon Loco.
Gift Card
OK, so you know that what the gamer in your life really wants is another game but you've no way of knowing what game they'd like without asking them and that would kind of spoil the surprise. The solution? Buy them game credit or a gift card and then they can simply download the game of their choice direct to their inbox.
A practical suggestion, this stand will house double game controllers and a headset or headphones. It's suitable for Xbox and PlayStation controllers, mobile phones and small tablets. Made from 18mm MDF it's flat-packed for self-assembly. You can choose from a range of designs and you can personalise it with a name or message of up to 16 characters.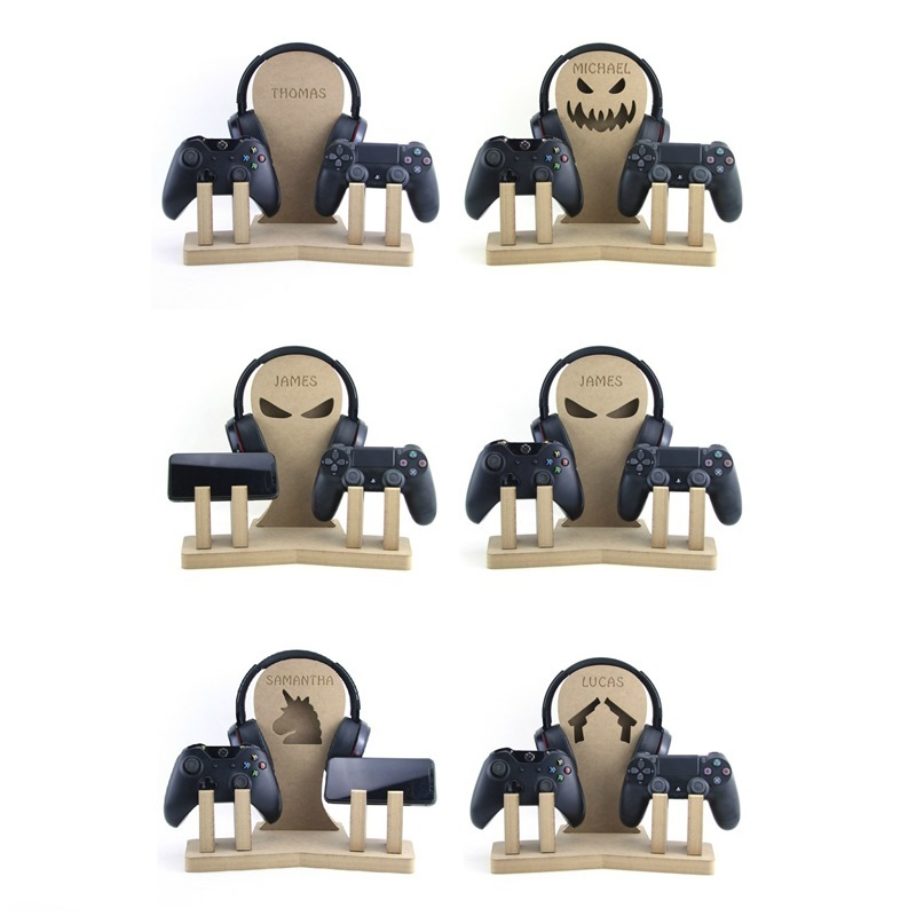 Nintendo Switch Lite
Even gamers have to leave the house sometimes but that doesn't mean that they have to stop gaming, at least not when they've got a Nintendo Switch lite in their pocket. This compact, lightweight, bit of kit, with built in controllers, is perfect for handheld play. It comes in yellow, grey, turquoise and coral and has a library of over 2000 compatible games. Gamers can team up with multi-players or even play online, so there's no need to go cold turkey ever again.