[Update] Please be warned, I originally recommended several Etsy straps, but it seems these won't be compatible. The pins on the Epix are not removable so you have to use something with the Quickfit clip.
You will be pleased to know that the latest Garmin Fenix 7 and Epix Gen 2 use the same watch straps as the preview Garmin Fenix 6 Series.
The Epix is the same size as the 47mm Fenix 7, so both of these use the same straps.
The 47mm Fenix 7 and Epix Gen 2 use a 22m Quickfit band
The 51mm Fenix 7X uses a 26mm Quickfit band
The 42mm Fenix 7S uses a 20mm Quickfit band
Garmin Bands
Garmin has a large number of their own bands available for Fenix and Epix devices.
As you'd expect, they are quite expensive, but they will likely have the best overall quality. They have some premium material options too.
Garmin doesn't make things easy when it comes to finding a compatible band. You'd think all 22mm Quickfit bands would work on any watch, but this is not always the case.
The Marq Series has its own premium straps, which no doubt people would love to put on their Fenix or Epix. But not all are fully compatible.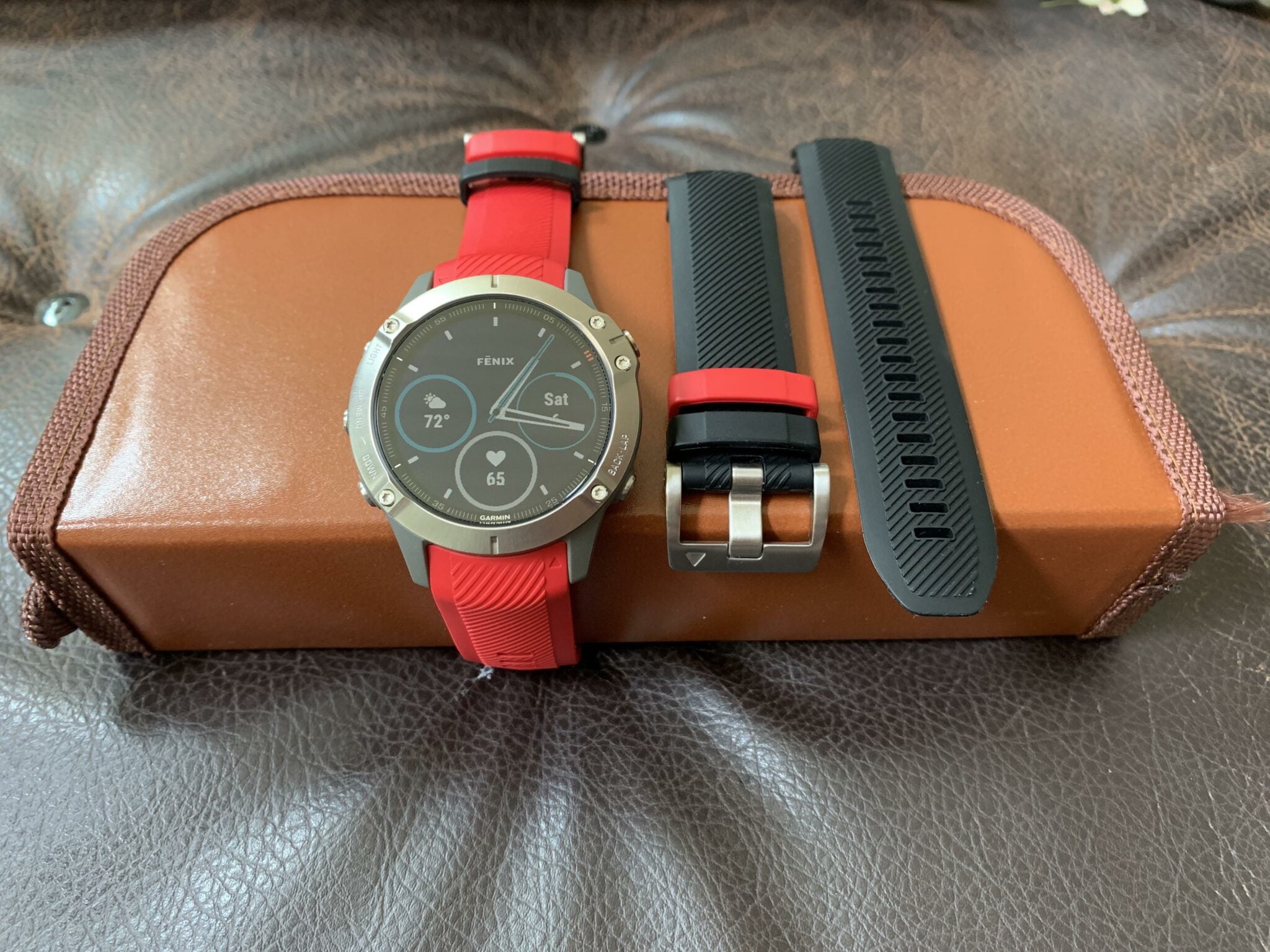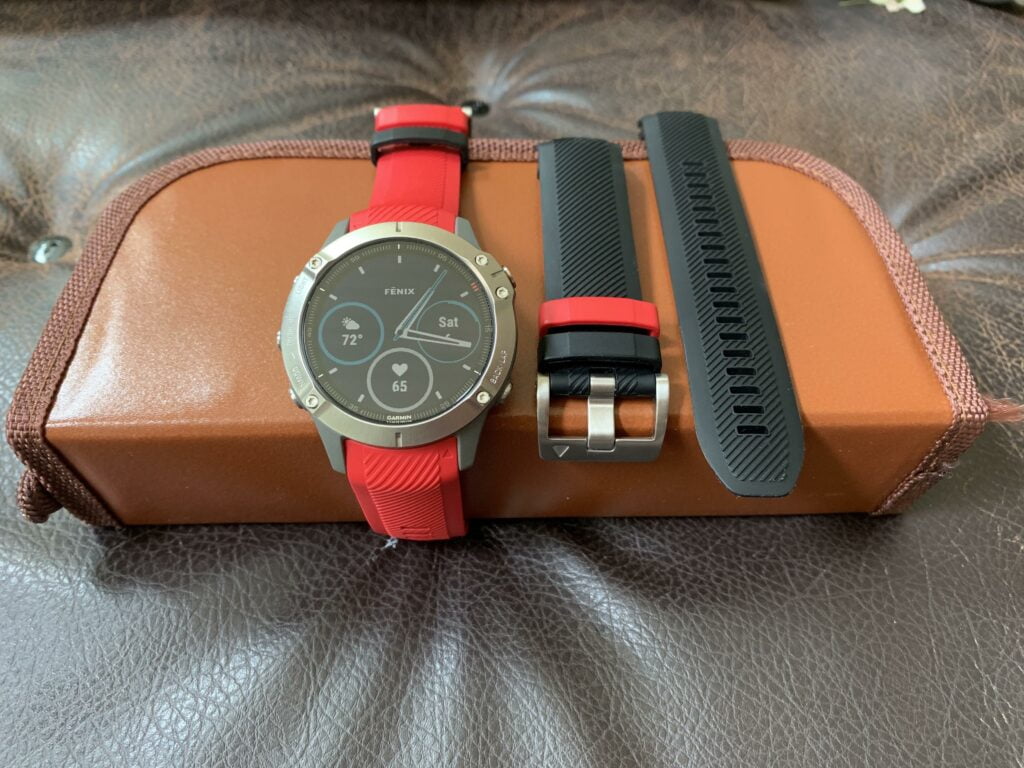 In this Reddit thread, a user confirms that the curved end strap fits the Fenix 6. However, in this Reddit thread, a user had to take a Dremel to the strap to get it to work. That strap was the red model number 010-12738-17, which is £75. I don't really want to be grinding away parts of a £75 watch strap.
If you look at the Garmin website, they do provide a compatible watch list, which is the most reliable way of knowing if they are compatible.
Apart from your generic rubber bands, there are some nice alternative materials, they all cost a fortune though.
The Jacquard-weave Nylon Strap is £180, which is ludicrously expensive, this is listed as being compatible with the MARQ strap and the Fenix 7 and Epix. Colour options include indigo, heathered black, black, yellow/green, pine green and red.
The leather bands are also compatible in either Italian Vacchetta or Genuine Horween Black for £180.
A titanium band will set you back £270, but stainless steel is £100 less at £170.
All the Fenix 7 and Epix compatible watch bands appear to be on this page
Etsy
I had previously recommended several Etsy straps, but one commenter pointed out that the pins of the Epix are not removable so you are forced to use Quickstaps. This is a bit of a scummy move by Garmin in my opinion.
One solution is to buy a Quick-Fit Metal Watch Band Adapter which will allow you to use any standard watch strap.
Some nylon straps slide under the current pins which would therefore work.
This strap is well-reviewed looks good and is priced at £30.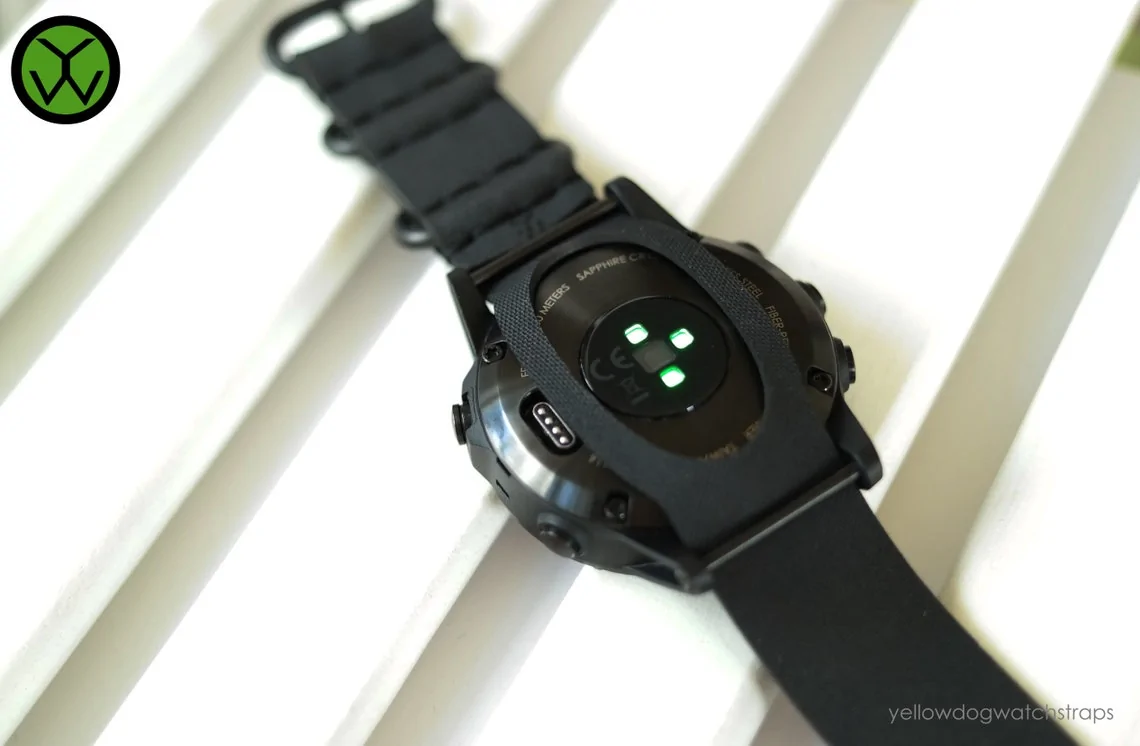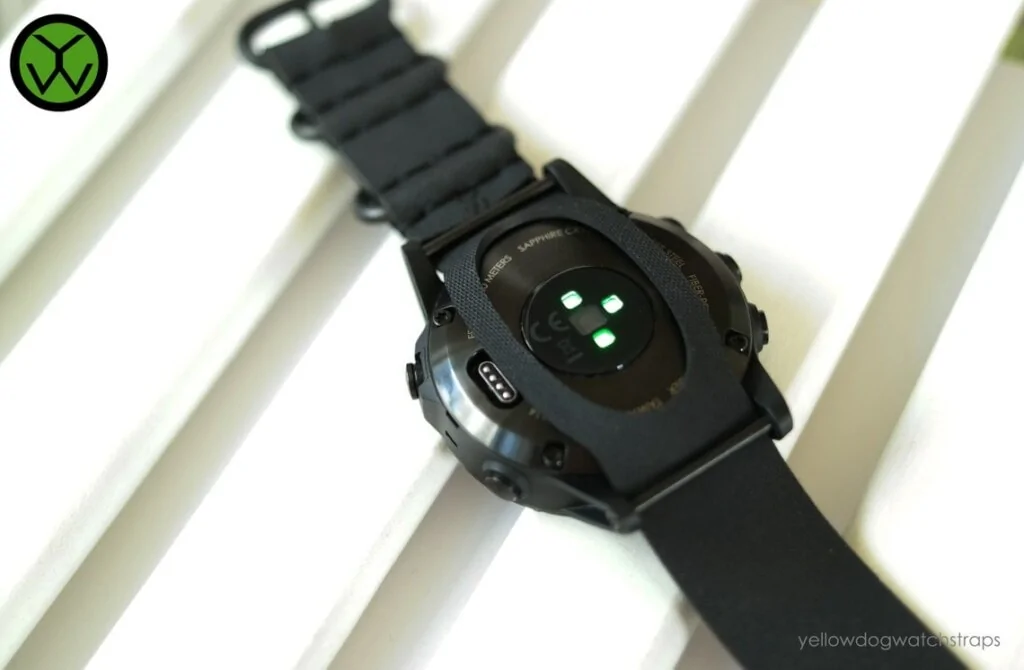 Amazon
Amazon have a good selection of cheap straps, especially if you just want a rubber strap. Overall they are not as attractive as the options on Etsy.
There are some alternative materials available, including nylon and metal, but some of the reviews are mixed.
Last update on 2022-05-21 / Affiliate links / Images from Amazon Product Advertising API