I will be the first to admit I am a fair-weather cyclist, living on the coast up north means the cycling weather is rarely good at the best of time, and once it gets colder and even rainy-er I rarely get out. I don't mind running in this weather, but I guess that's because you are not spending hours running at a time.
In the past I have just used the bike machines in the gym to keep up with my cycling fitness, they are not ideal and don't provide the same level of feedback, but I am one of the rare people that don't mind them. It gives me shins and knees a break from running and I just zone out and get the work done.
After reviewing the Bkool Smart Pro 2 as well as using a Wattbike at a new local gym I have been interested in getting a turbo trainer for the winter months.
This year the market for bike trainers has expanded further and we have seen a drop in prices for direct drives models this has made my decision a whole lot harder. Well reviewed models like the Wahoo KICKR Smart Turbo Trainer cost £1000, but with the launch of the Wahoo KICKR CORE and the newly announced Tacx Flux S you can get something on the same level as the £1k with very minor compromises. This has also brought the cost down of other competing models which then muddies the water as the price jump from magnetic to direct drive has become smaller.
So what are the best options for Winter 2018 to suit all budgets?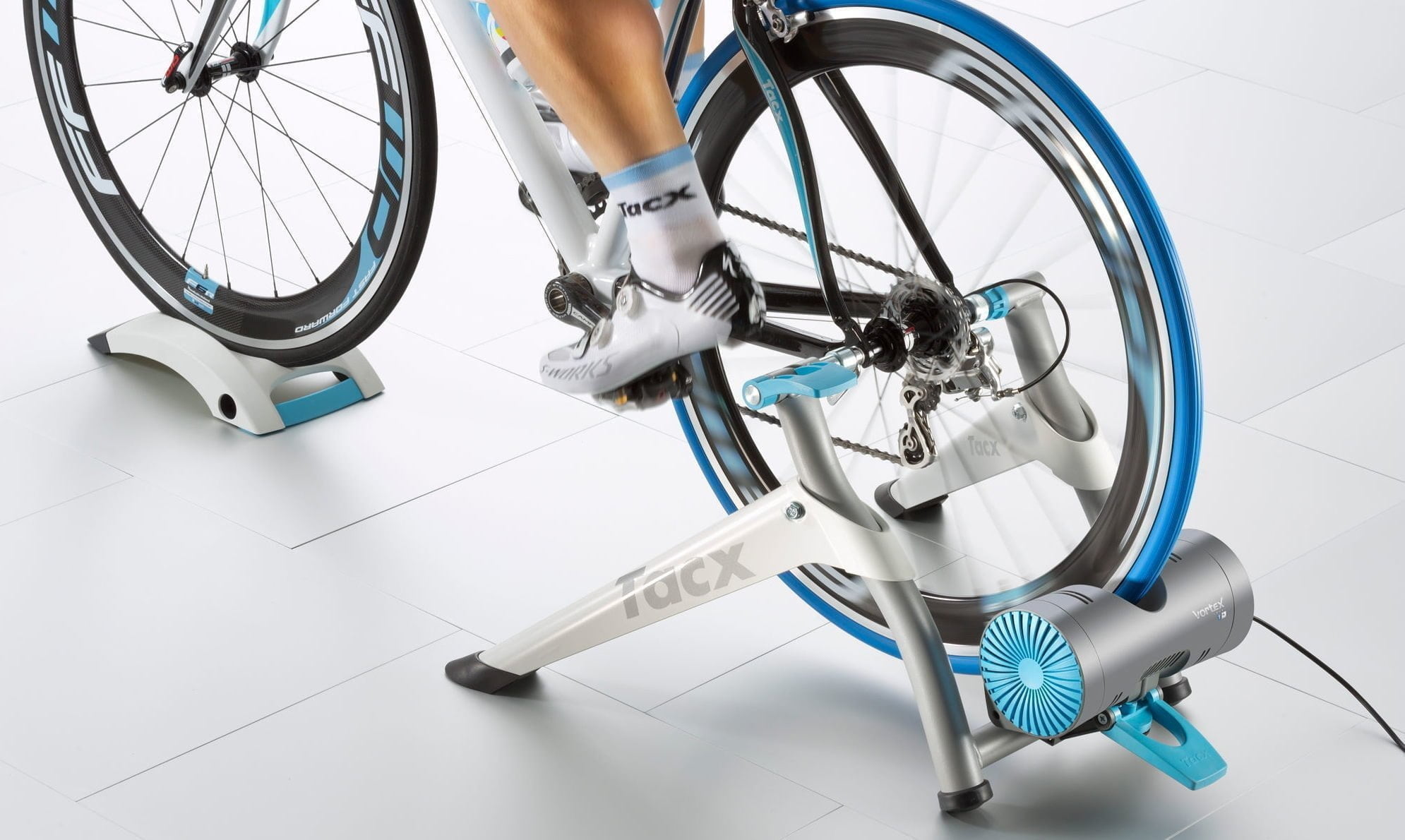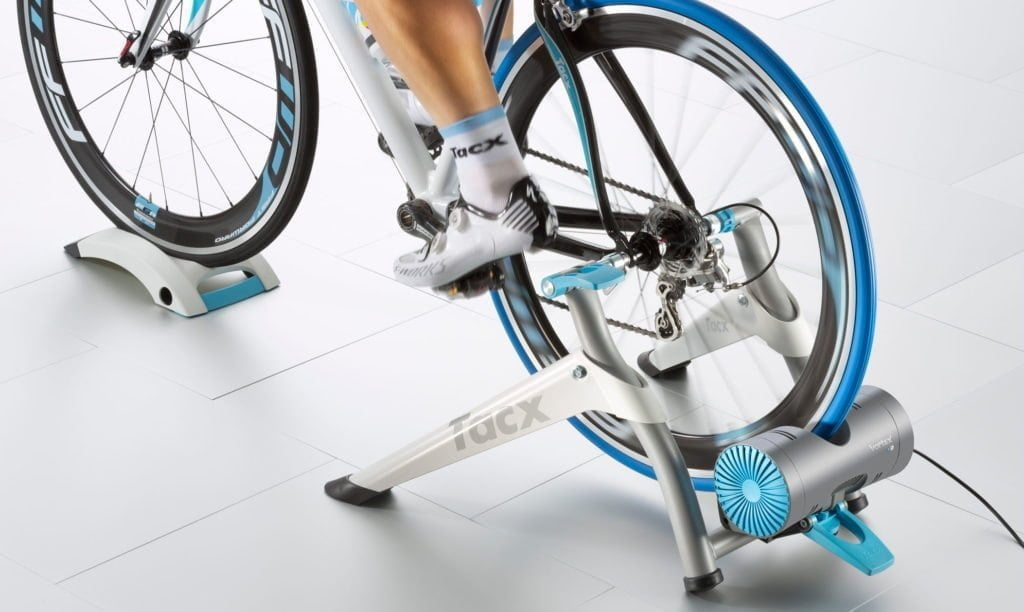 This is the first trainer I had my eye on, and in particular, because on January 24th this year its price dropped down to £200 which is an absolute bargain and I wish I had bought it. It is currently £318.05 and it frequently hovers around £290. I still may go with this option if I have not bought something come to Black Friday and it drops again in price.
This model only achieves a maximum resistant of 950 Watts with a slop of 7%. It is not amazing but for most cyclists of average fitness it should do the trick, you just won't be able to do very high power sprints.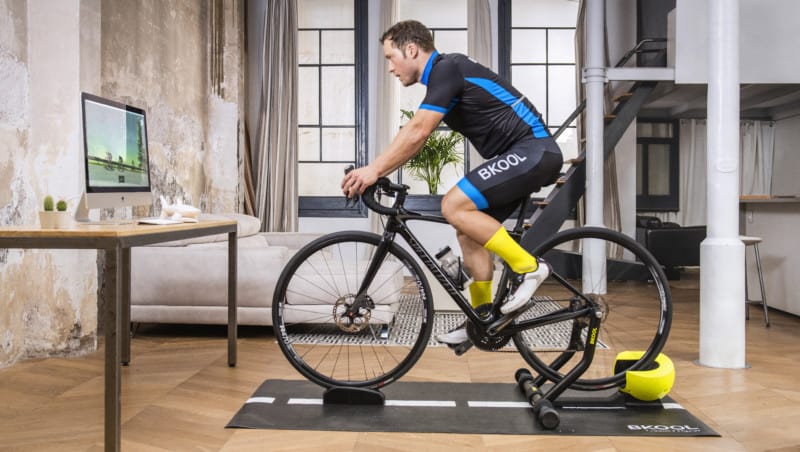 This has some mixed user reviews but I have used it myself, and once you switch the communication mode to ANT+ FE-C I found it worked fine with Zwift and I had no signal issues. Currently available for just £333.99 this is less than £20 more than the Vortex but offers a much better resistance of 1200W with a 20% maximum slope incline so it should be able to provide enough challenge for some of the fitter cyclists out there.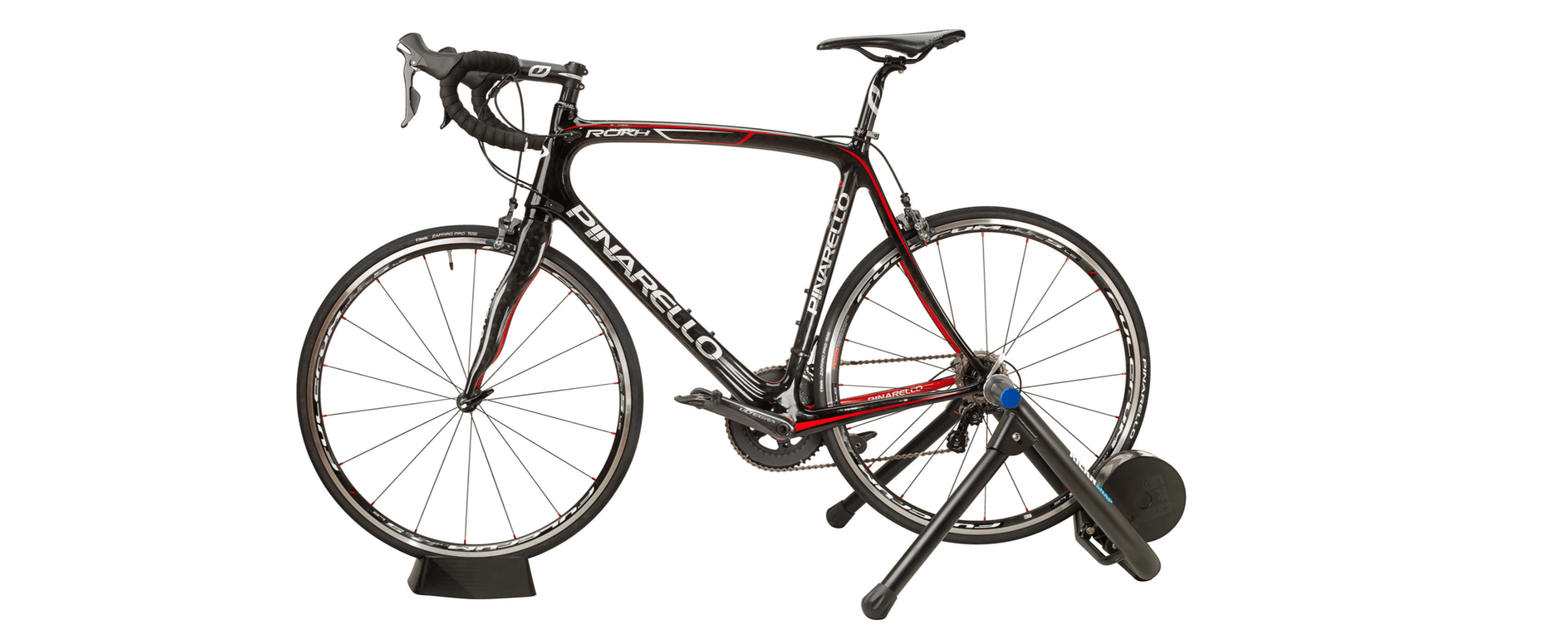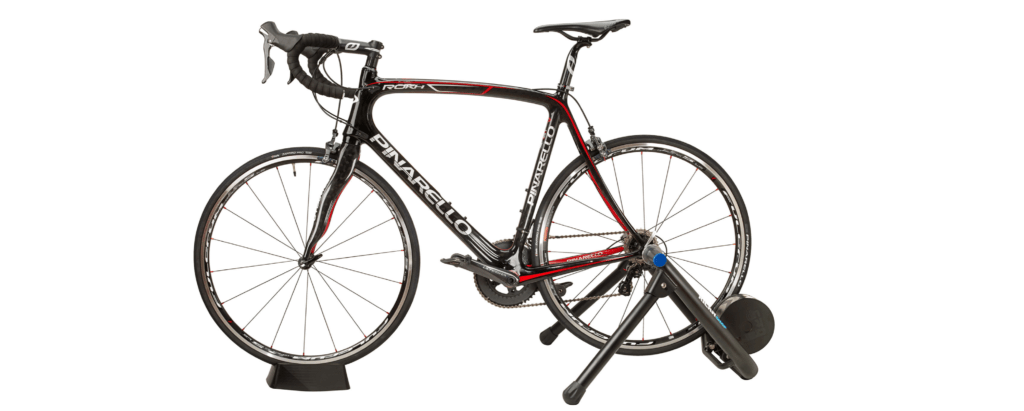 This is a perfect example of why it is getting harder to choose a bike trainer, the Wahoo KICKR SNAP is a well-reviewed magnetic turbo trainer, but it costs £500 which is more expensive than some discounted direct drive models. It is also not much cheaper than KICKR CORE which itself is very similar to the £1k model.
With this model, you get 1,500W Power with a max. 12% incline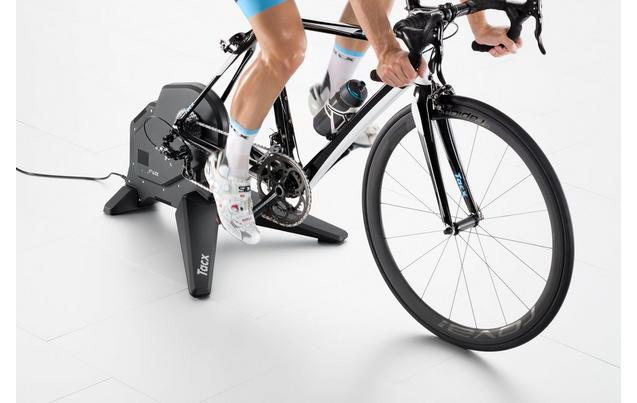 This is where things get really confusing, the Tacx Flux Smart Trainer is positively reviewed by Dcrainmaker but has some quite poor user reviews. However, at £450 it is cheaper than the KICKR SNAP and only a small price bump from other cheaper magnetic options. This is currently on my shortlist of options.
It is available from both Halfords and Amazon at this price, Amazon has a 1-3 month wait though, but I'd prefer to buy it from them due to the easy return process if I don't like it.
The maximum wattage is 1,500W with a 10% Max incline.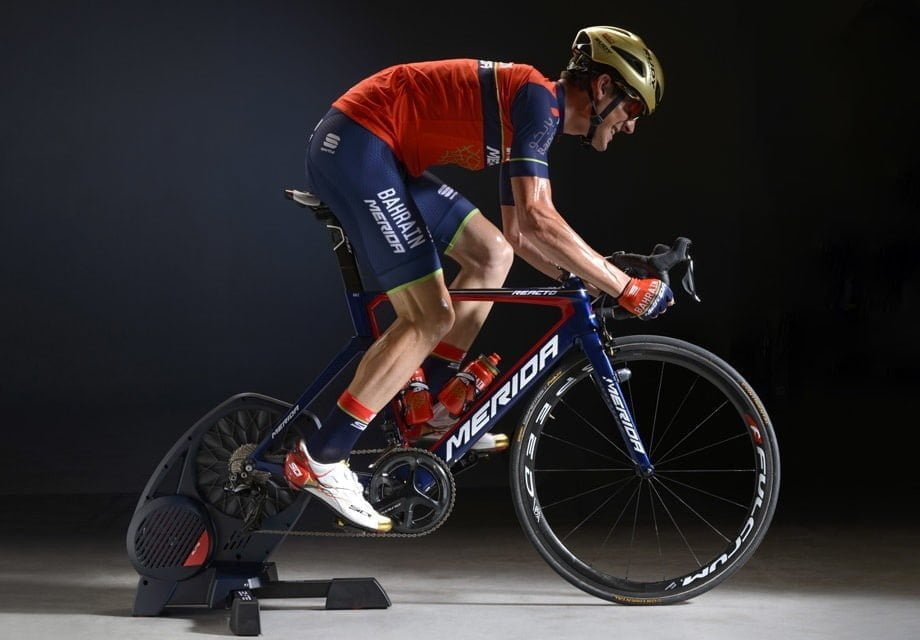 This is the option that Dcrainmaker chooses over the Flux, but that was on the assumption they cost the same. This is £220 more and it does have marginally superior stats than the Flux but I am not sure it is worth the extra money. This can do 1,400W  and 14% incline, it will also estimate your power and is regarded as being more accurate than the Flux. Availability is scarce in the UK but Evans has it for pre-order for £674
The is also an Amazon listing for Elite Direto Cycle Trainer black 2018 which is £715 and states 1900W and 14% incline. I suspect it is an incorrect specification but it could maybe an upgraded model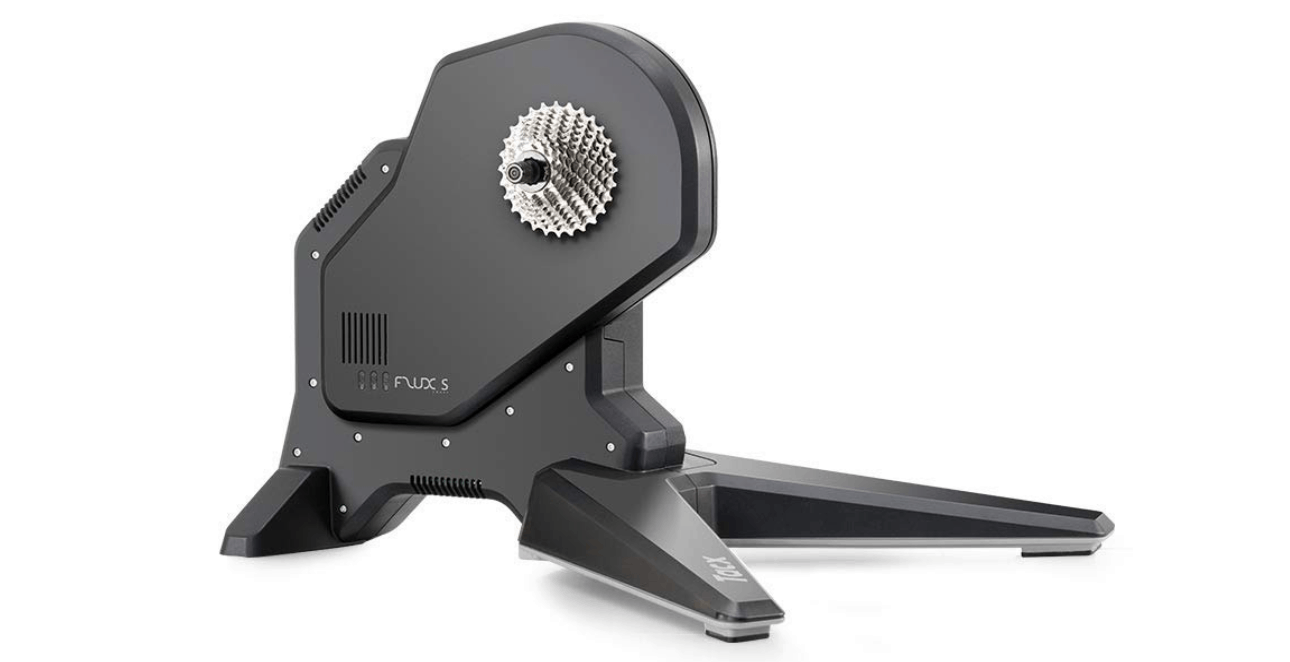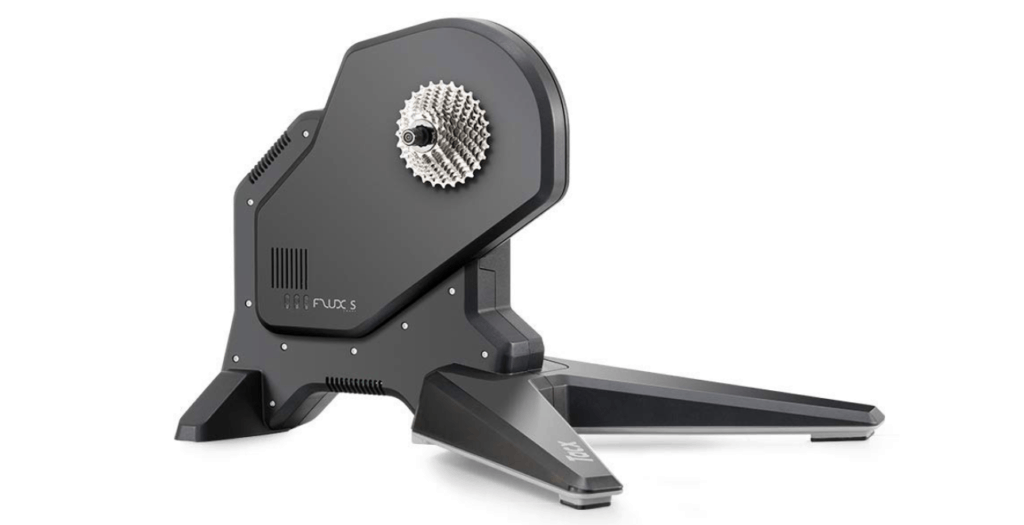 This launches in 5 days so absolutely no users reviews and only a first look from DCRainmaiker it is £549.00 on Amazon and has a 1500W max resistance with 10% incline. It is a very tempting option for a 2018 model, but considering the Flux 1 offers a similar spec for £100 less it is hard to decide.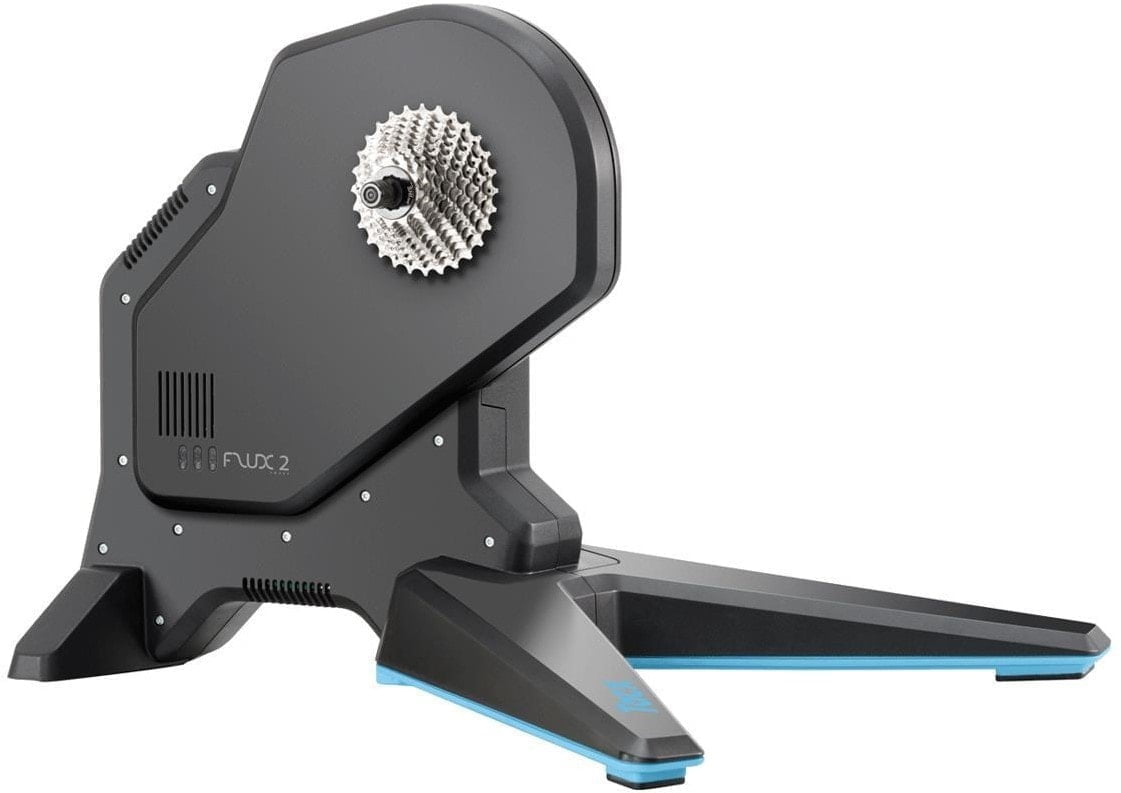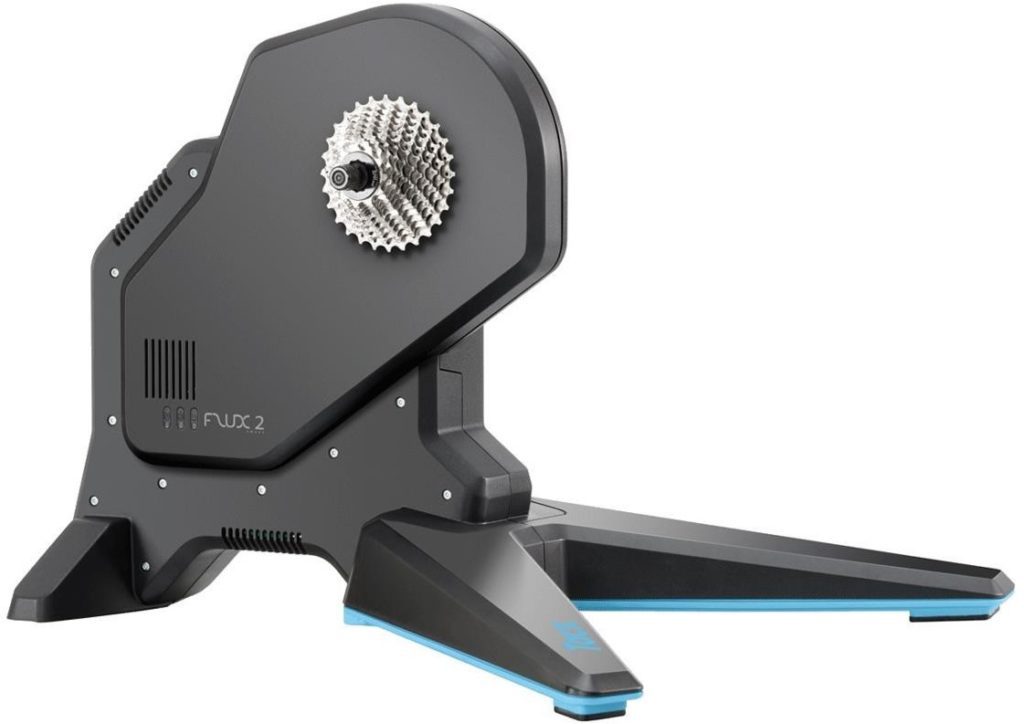 One of the other models newly announced for this year, and you get some decent upgrades compared to the Model 1. You now get a maximum resistance of 2000 W with an incline of 16%, and accuracy has been increased to 2.5%. I can only find pre-order availability on Tredz for £699.00 with a release date of 5/10/2018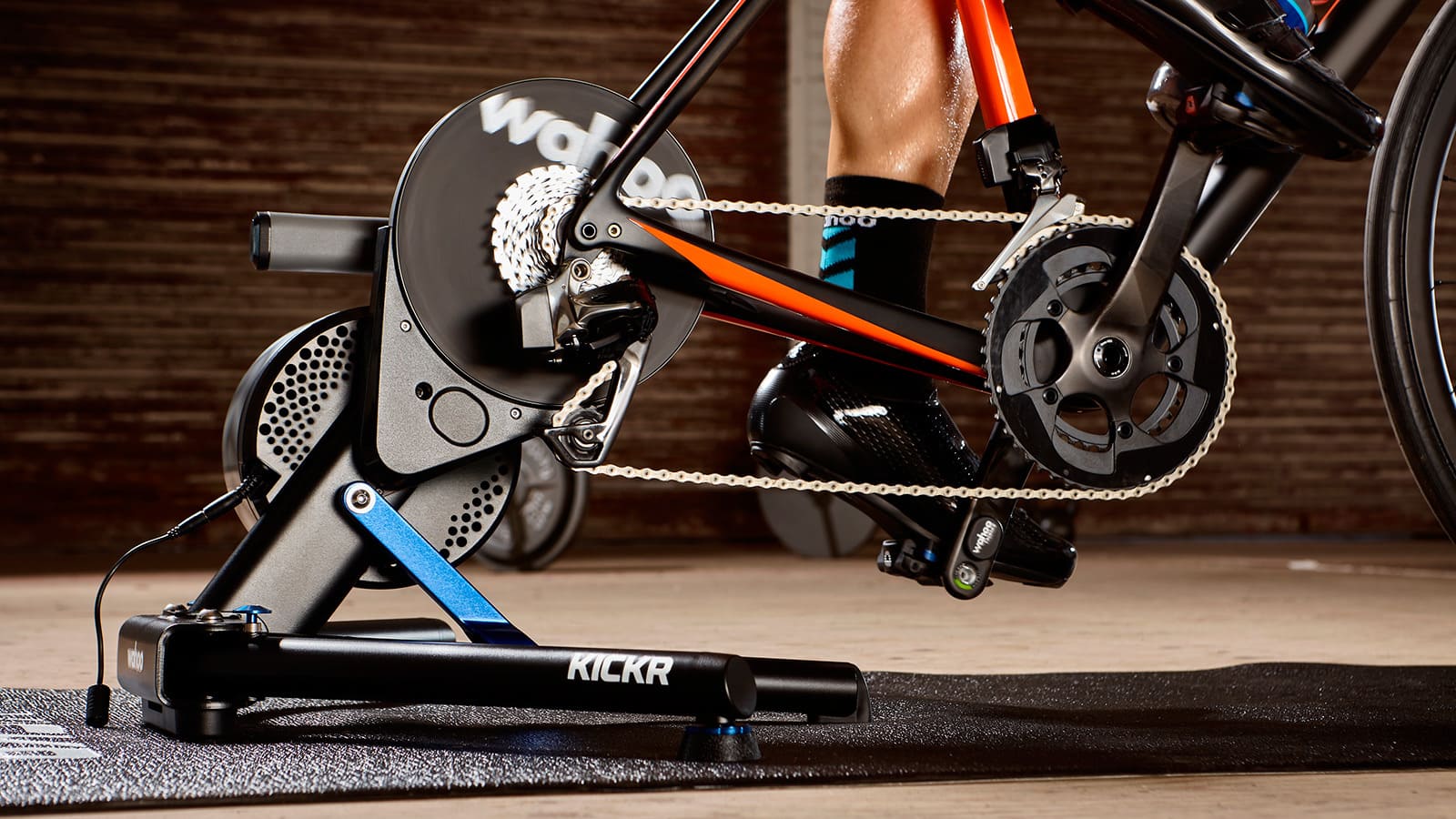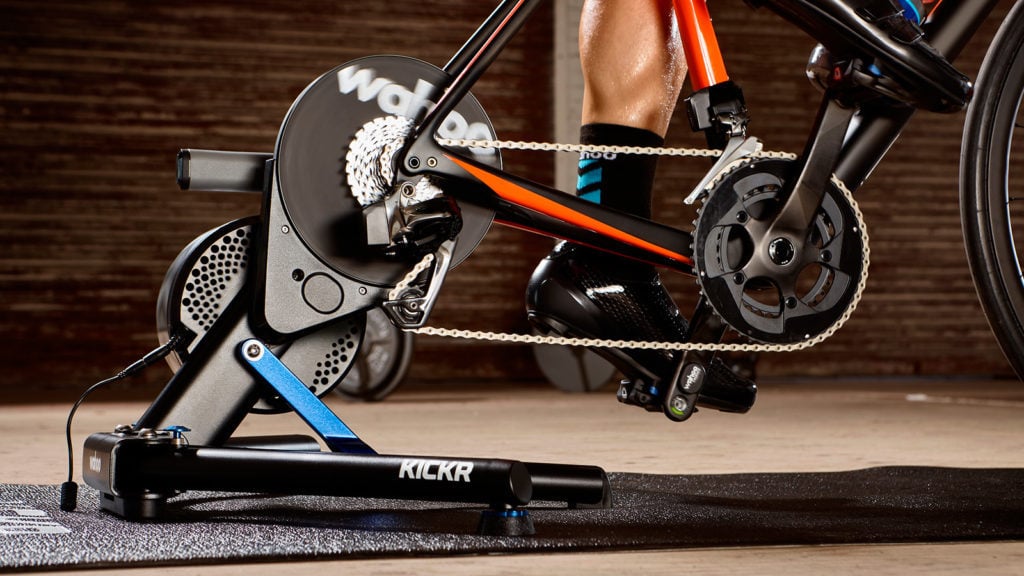 This is the model that has received the most attention in the past few months. It is a response to other brands offering lower cost alternatives to the popular Wahoo KICKR and the £300 saving over the more expensive model does not sacrifice a great deal.
The flywheel on this model is smaller at 5,44kg vs 7.25kg and the maximum power has been reduced to 1800w vs 2200w. It can also only do 16% vs 20%. For the vast majority of cyclists, you won't notice these differences, I can't imagine there are many cyclists hitting over 1800W and maintaining this power for any length of time.
The one difference that is worth noting is the CORE has no cassette is included so you will have to factor in the cost of this.
This is well above my price point, and I think beyond what most people need. If you are a very serious cyclist then you probably don't need my recommendation in the first place. However, if you are rich and just want to go with the best popular option then the Wahoo KICKR  is the likely option I would go for.
As stated above it can do 2200w with a 20% incline which should be enough for the most powerful of cyclists.
Below is a specification comparison of the various direct drive models I have listed thanks to the DCRainmaiker comparison tool
| FUNCTION/FEATURE | ELITE DIRETO | TACX FLUX 1 | TACX FLUX 2 | TACX FLUX S | WAHOO FITNESS KICKR CORE | WAHOO KICKR 2018 |
| --- | --- | --- | --- | --- | --- | --- |
| PRICE FOR TRAINER | $849 ($799 FOR 2017 MODELS) | $799USD/€799 | $899USD/€799 | $749USD/€599 | $899 | $1,199 |
| ATTACHMENT TYPE | DIRECT DRIVE (NO WHEEL) | DIRECT DRIVE (NO WHEEL) | DIRECT DRIVE (NO WHEEL) | DIRECT DRIVE (NO WHEEL) | DIRECT DRIVE (NO WHEEL) | DIRECT DRIVE (NO WHEEL) |
| AVAILABLE TODAY (FOR SALE) | YES | YES | YES | YES | YES | YES |
| AVAILABILITY REGIONS | GLOBAL | GLOBAL | GLOBAL | GLOBAL | GLOBAL | GLOBAL |
| CONNECTS TO COMPUTER | YES | YES | YES | YES | YES | YES |
| USES MOUSE/KEYBOARD AS CONTROL UNIT | YES (WITH APPS) | YES (WITH APPS) | YES (WITH APPS) | YES (WITH APPS) | YES (WITH APPS) | YES (WITH APPS) |
| USES PHONE/TABLET AS CONTROL UNIT (HANDLEBAR) | YES (WITH APPS) | YES (WITH APPS) | YES (WITH APPS) | YES (WITH APPS) | YES (WITH APPS) | YES (WITH APPS) |
| WIRED OR WIRELESS DATA TRANSMISSION/CONTROL | WIRELESS | WIRELESS | WIRELESS | WIRELESS | WIRELESS | WIRELESS |
| POWER CORD REQUIRED | YES (NO CONTROL W/O) | YES | YES | YES | YES | YES |
| FLYWHEEL WEIGHT | 4.2KG/9.2LBS | 6.7KG (SIMULATED 25KG) | 6.7KG (SIMULATED 32.1KG) | 6.7KG (SIMULATED 25KG) | 12.0LBS/5.44KGS | 16LBS/7.25KGS |
| CAN ELECTRONICALLY CONTROL RESISTANCE (I.E. 200W) | YES | YES | YES | YES | YES | YES |
| INCLUDES MOTOR TO DRIVE SPEED (SIMULATE DOWNHILL) | NO | NO | NO | NO | NO | NO |
| MAXIMUM WATTAGE CAPABILITY | 1,400W @ 40KPH / 2,200W @ 60KPH | 1,500W @ 40KPH | 2,000W @ 40KPH | 1,500W @ 40KPH | 1800W | 2200W |
| MAXIMUM SIMULATED HILL INCLINE | 0.14 | 0.1 | 0.15 | 0.1 | 0.16 | 0.2 |
| ABILITY TO UPDATE UNIT FIRMWARE | YES | YES | YES | YES | YES | YES |
| MEASURES/ESTIMATES LEFT/RIGHT POWER | YES | NO | NO | NO | NO | NO |
| CAN DIRECTIONALLY STEER TRAINER (LEFT/RIGHT) | NO | NO | NO | NO | NO | NO |
| CAN SIMULATE ROAD PATTERNS/SHAKING (I.E. COBBLESTONES) | NO | NO | NO | NO | NO (BUT CAN USE KICKR CLIMB FOR INCLINE) | NO (BUT CAN USE KICKR CLIMB FOR INCLINE) |
| INCLUDES TEMPERATURE COMPENSATION | N/A | YES | YES | YES | YES | YES |
| SUPPORT ROLLDOWN PROCEDURE (FOR WHEEL BASED) | N/A | YES | YES | YES | YES | YES |
| SUPPORTED ACCURACY LEVEL | +/- 2% (SEPT 2018 MODELS, +/- 2.5% FOR EARLIER MODELS) | +/-3% | +/-2.5% | +/-3% | +/- 2% | +/- 2% |
| ALLOWS 3RD PARTY TRAINER CONTROL | YES | YES | YES | YES | YES | YES |
| SUPPORTS ANT+ FE-C (TRAINER CONTROL STANDARD) | YES | YES | YES | YES | YES | YES |
| SUPPORTS BLUETOOTH SMART CONTROL FOR 3RD PARTIES | YES | YES | YES | YES | YES | YES |
| CAN RE-BROADCAST POWER DATA AS OPEN ANT+ | YES | YES | YES | YES | YES | YES |
| CAN RE-BROADCAST DATA AS OPEN BLUETOOTH SMART | YES | YES | YES | YES | YES | YES |