While the August Smart Lock and competing brands are growing in popularity in the US, there are not many choices in the UK. This is mainly due to the different styles of door we have, in the UK and the rest of Europe, multi-point UPVC doors are the popular modern style.
For the past few years, Yale has been almost the only option available to us with their Conexis L1 being a connected door lock compatible with multi-point systems. They also have the Connected Smart Lock which replaces the older night latch style lock.
Recently a few new companies have popped up, one includes the Nuki Smart Lock, which is compatible with many lock styles, and I am currently reviewing.
The AVIA smart lock is another new contender and was announced back in CES this year. This is similar to the Conexis L1 in that it only works with multi-point systems replacing the entire internal handle.
However, unlike the Yale option, it will allow you to use door handles of your choosing, including those produced by AVIA in a variety of different finishes.
The lock uses Bluetooth to function and is compatible with various accessories such as a key fob when nearby to the door, a keypad for code-based entry, and a mechanical key override. However, there does not appear to be any Z-Wave compatibility which the Conexis L1 offers.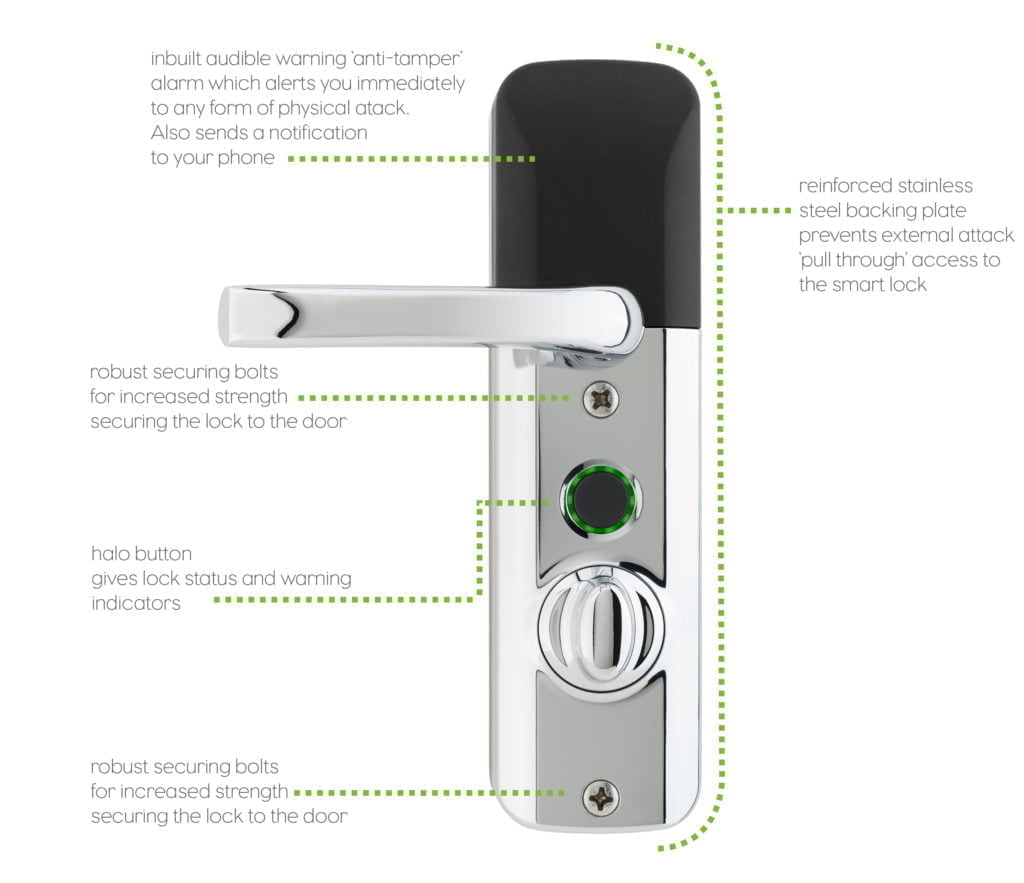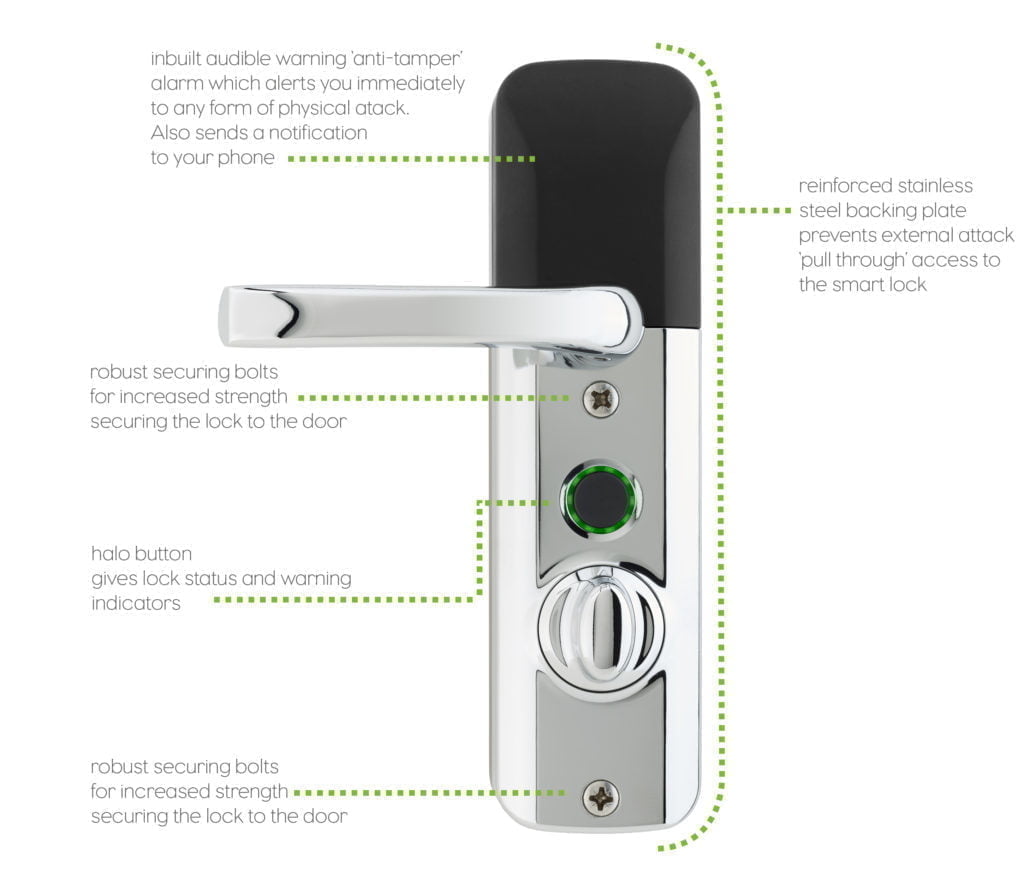 Up to 10 users can have access to the lock. It is also possible to send virtual keys to other people for use via their smartphones, with a full audit trail recorded for all activity. 
One of the most appealing features of this lock is that you can use a traditional key that may be used in the TS 007 3 star cylinder as an emergency backup to offer total peace of mind. As this lock uses AA batteries for power, this is something that will comfort a lot of people, with some of the Yale Locks, you have to use a 5V battery to the pins underneath to provide emergency backup power.
It is expected that the new locks will be available this month via the Apple website, Amazon and direct from the company itself in the UK. For the growing number of people in the US with multi-points it will eb available via Roto North America.
Highlights from the Avia website:
The secure multipoint smart lock that uses Apple HomeKit technology
Works with iPhone, fob, keypad, iPad, the Apple smartwatch and has a manual key override
Can be retro fitted to multipoint locking doors without ANY modifications and can be fitted to new doors too
Can be operated 'locally' via Bluetooth® and remotely by cloud technology if you have compatible Apple equipment
External secure handles are available in a number of exceptional finishes
Quick and easy to install
Use your existing external handle and not draw attention to your new secure smart lock
Total control – send mobile keys to family and friends, even if only temporarily
Comatibility:
Works on doors with a 44mm – 70mm width
Works with split spindle and fixed spindle multi-point locksets
Operates on a standard 92mm PZ centre measurement format
Compatible with most UK multipoint locks