Origem HS-3 Wireless Bluetooth 5 Earphones Review
Product Name: Origem HS-3 Wireless Bluetooth 5 Earphones
Offer price: USD
Currency: 59
Availability: InStock
The Origem HS-3 wireless earphones are not currently released yet and will be available via crowdfunding tomorrow. The past few weeks I have had chance to use these new headphones and see if some of the claimed features make a difference.
There are two aspects that make these stand out from many other headphones, firstly the HDR (High Dynamic Range) Audio Algorithm which automatically maps, culls, mixes and optimises sound across all frequency levels. HDR algorithm detects the sound pressure of the listening environment and volume of the sound to adjust for all different frequency levels dynamically. The result Origem HS-3 delivered is detailed highs, crystal clear mids, and powerful bass, like a perfect combination of subwoofer, mid-range and high-frequency speaker which traditional acoustic gears can't achieve.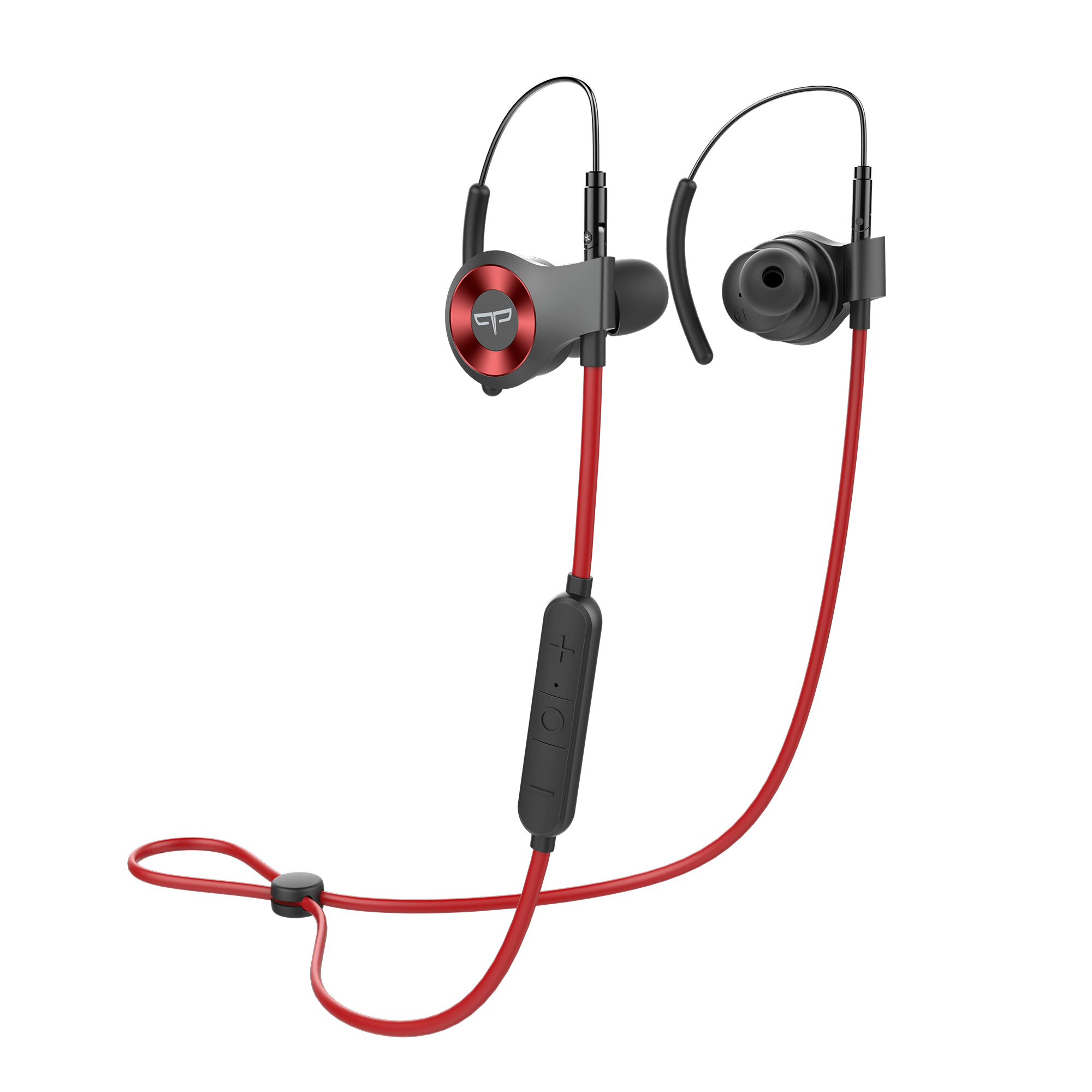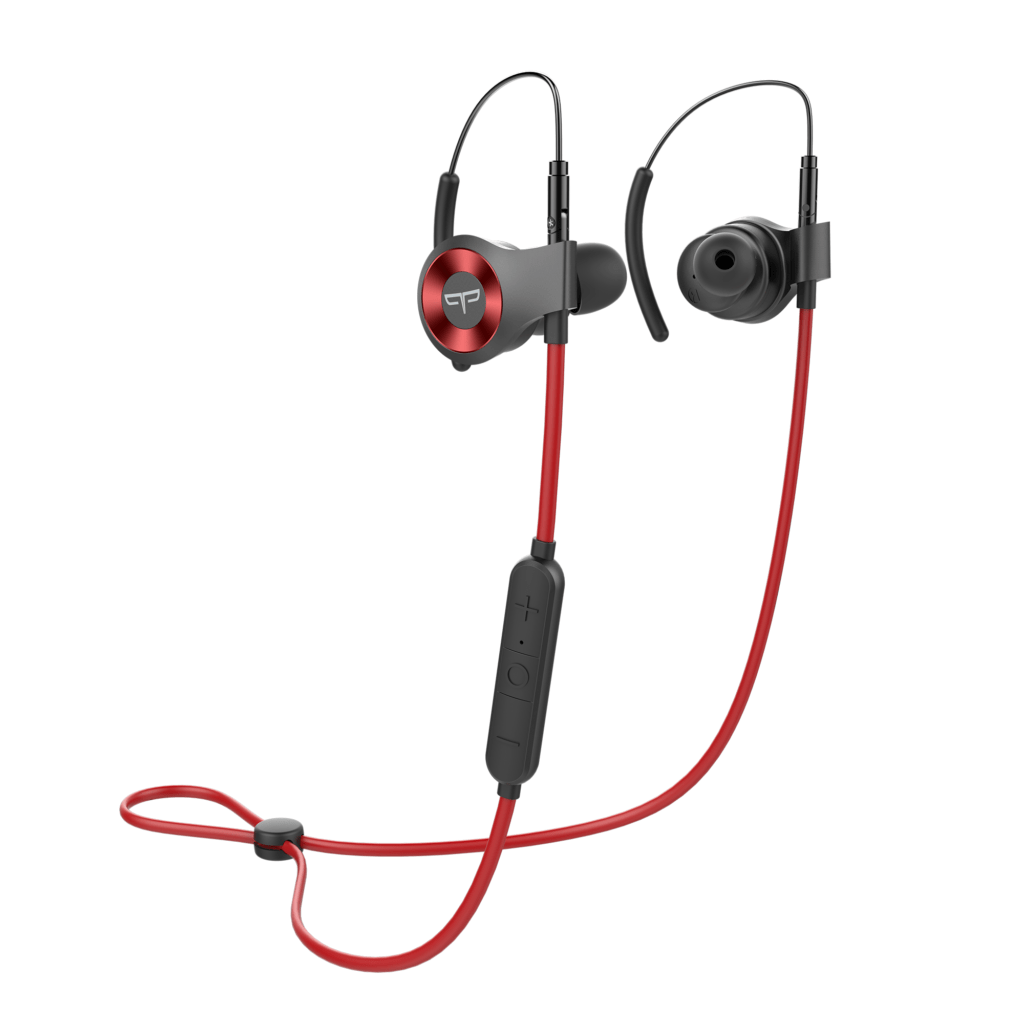 Then there is the voice control, Origem HS-3 recognises your commands immediately after you speak it. Unlike most Bluetooth earphones, you don't need to tap or press any button to activate voice control. Origem HS-3's built-in innovative voice recognition system can accurately pick up your voice and answer your commands in an instant. Enjoy hands-free control over your music and phone calls anytime.
The rest of the features are mostly standard as far as Bluetooth earphones go, these are IPX5 Waterproof and Sweatproof. The X means there is no data for particle protection from dust, which doesn't matter really, and five means water projected by a nozzle (6.3 mm) against enclosure from any direction shall have no harmful effects. So, these should be good for running in the rain or the sweatiest of gym sessions.
They also claim to use fast charging which requires only 30 minutes of charging to enjoy a non-stop 6 hours' playtime. They also use Bluetooth 5 which should reduce battery usage and an improved range.
Design and Build
My sample came packaged rather poorly in a plain brown box, and in a plastic wrapper, I assume these were early samples so I will not judge them negatively for this.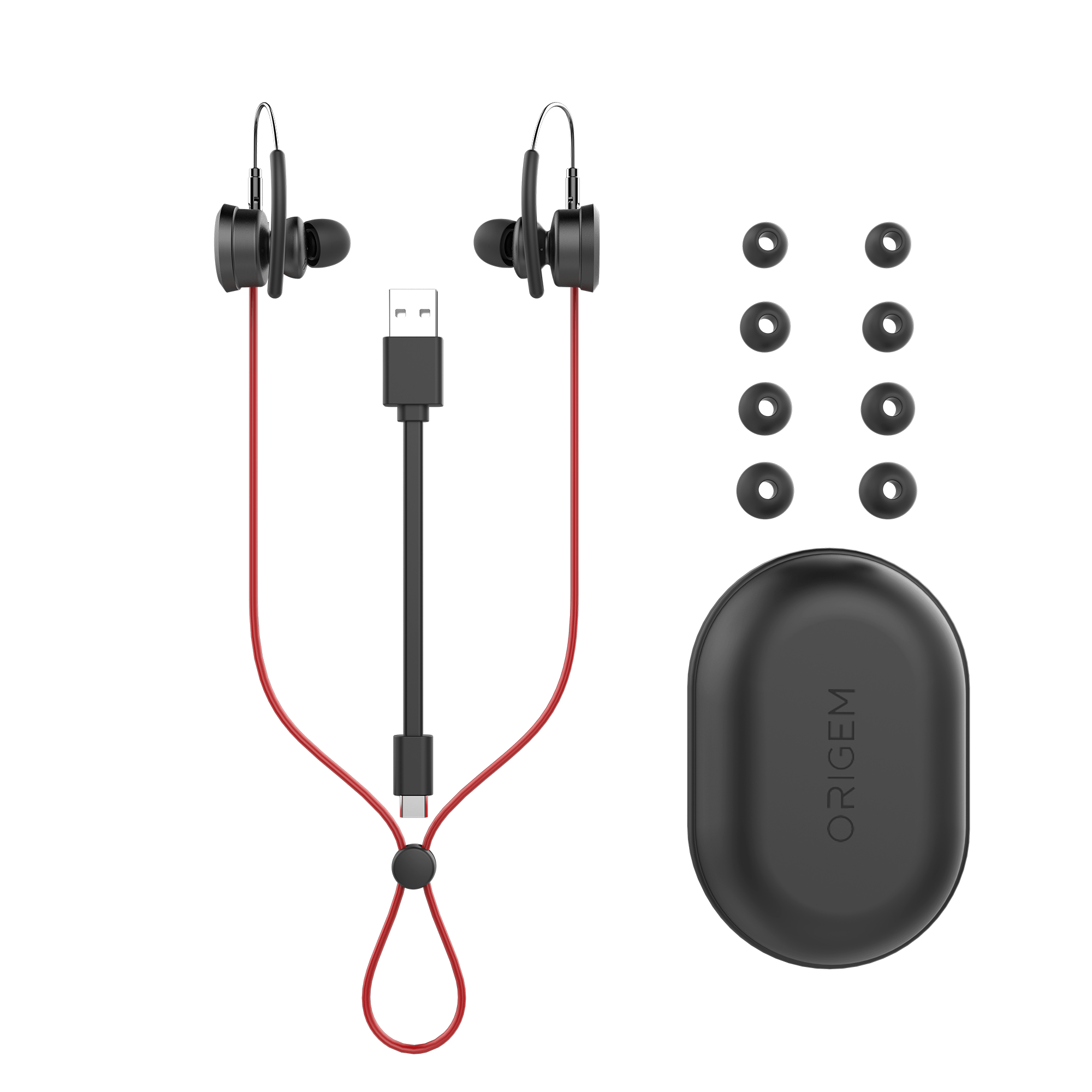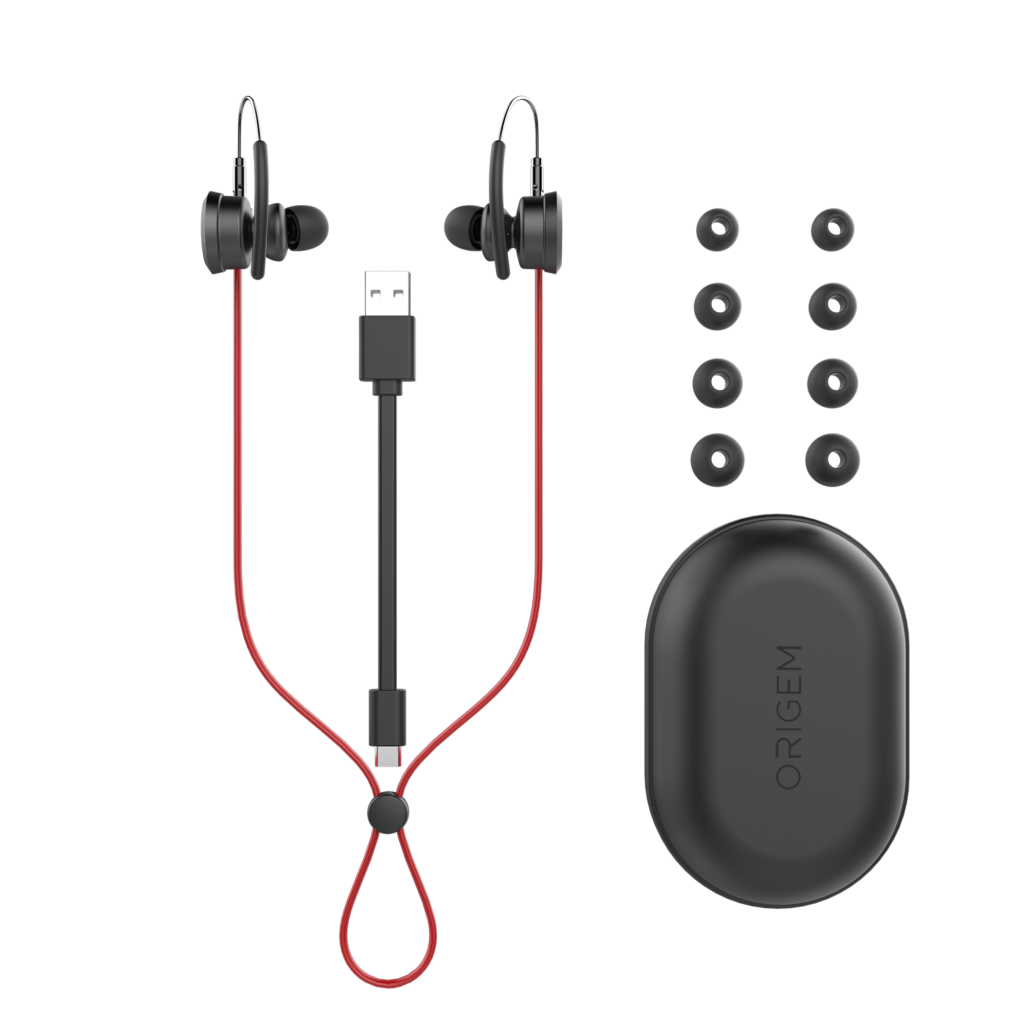 The earphones have an over the ear hook which is my favourite style of earphones especially for sports, however, unlike most competing earphones these use a thin metal hook which is attached to a hinge and screw. I feel like this is more form over function, flexible plastic has a tendency to bounce into shape whereas these will need manually adjusting into place. A hinged joint is just adding a point of failure that is bound to cause some issues.
The controls are located on the cable below the right earpiece. Thanks to the over-ear design it doesn't pull the earpiece out of place.
Finally, the earpiece itself is quite lightweight with the logo printed on the side. You get the usual different sized earpieces to improve sound and comfort.
Fit
I have an issue with getting earphones to fit well with my ears, often this causes poor sound quality due to a bad seal with my ear. These fit quite well with me, and the ear hook design means that they are less prone to drop out or need adjusting. I have used them for a couple of runs as well as gym sessions, and I have had no issues with them falling out. Even though I am not overly fond of the metal ear hook it caused no issues during my testing period.
Audio Quality
I am very sceptical of the HDR claims especially with headphones that cost $59. However, my Mate 20 Pro shows them as using the aptX codec which will provide improved streaming over Bluetooth and I have found the overall audio quality to be very good. These are bass dominant, not quite as much as the Soundcore Spirit X but definitely very bassy, for me this is great as I mainly use earphones for exercise and the bass favours high tempo or aggressive music.
With the mids and highs, there is a good level of detail and clarity, with little to no harshness or tininess. Overall the sound profile is good, and these will suit most modern style of music, though you may want something more neutral for easier going music.
Voice Control
This was the other feature that I was sceptical of, but it actually works really well though how useful it is will depend on the usage. When I went for a run, it was great, allowing me to control the music without having to mess around with the earpiece or my phone. All you need to do is say next song, previous song, pause music, or play music and it does what you say.
For me there is limited use to this, I am not going to use voice commands while walking around the street with the public around me, but for running it was great.
Overall
Even though I approached these with some doubt, they turned out to be much better than expected, and they are good earphones overall, with a price of $59 via Indiegogo they are well into the affordable range.
I can't say for sure if the HDR audio anything does much for the sound, or if it is marketing fluff, either way, they still sound good.
Overall these well worth considering if you are on the lookout for some new earphones.
You can find out more information about the Origem HS-3 here, and I will post the Indiegogo link when the campaign goes live.