Aten USB-C to 4K HDMI Converter (2.7M) UC3238 Review Rating
Summary
The Aten USB-C 4K HDMI Cable is an excellent, well made and reliable cable with lots of length giving you plenty of flexibility for how you use it. 
Pros
Quality cable
2.7M offers more than enough length
Reliable connection
Cons
Some cheaper options available
With the high bandwidth available to USB-C, many modern devices can use the USB-C port to output video. This has seen many portable laptops ditch HDMI ports, instead relying on USB-C for everything, including power.
The Aten UC3238 is a 2.7 USB-C to HDMI cable which offers support up to 3840 x 2160 @ 60 Hz with HDMI 2.0 offering HDCP 2.0 and is currently a little under £40 on Amazon.
Specification
Thunderbolt 3 Compatible
HDMI 2.0 / HDCP 2.0
Connect a USB-C enabled laptop or Smartphone which utilizes "DP Alt Mode" functionality to an HDMI compatible display using a single cable
Supports resolutions up to [email protected] (3840 x 2160 @ 60 Hz)
Supports long-distance connectivity of up to 2.7 meters
Works with all major operating systems: Windows, OS X, and Android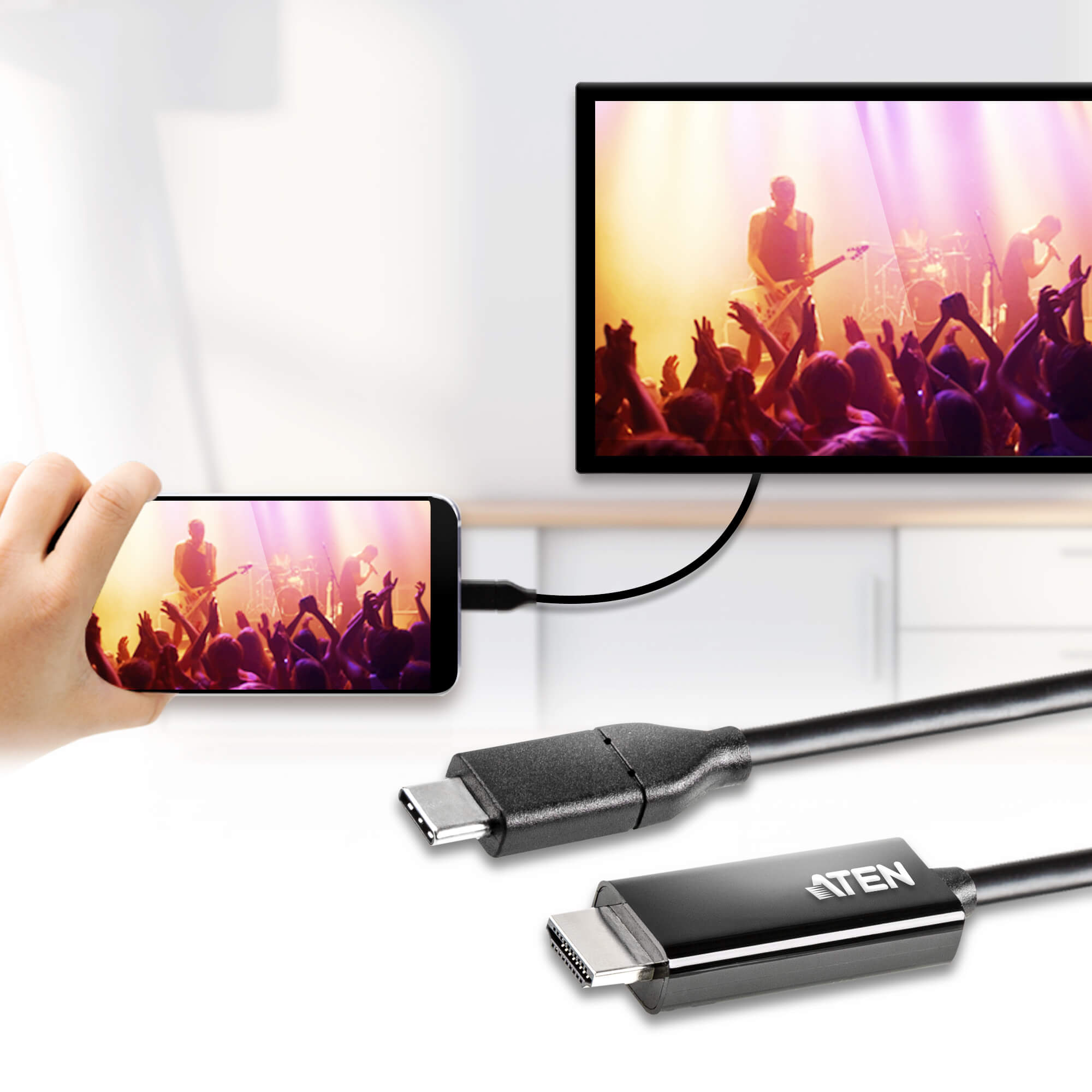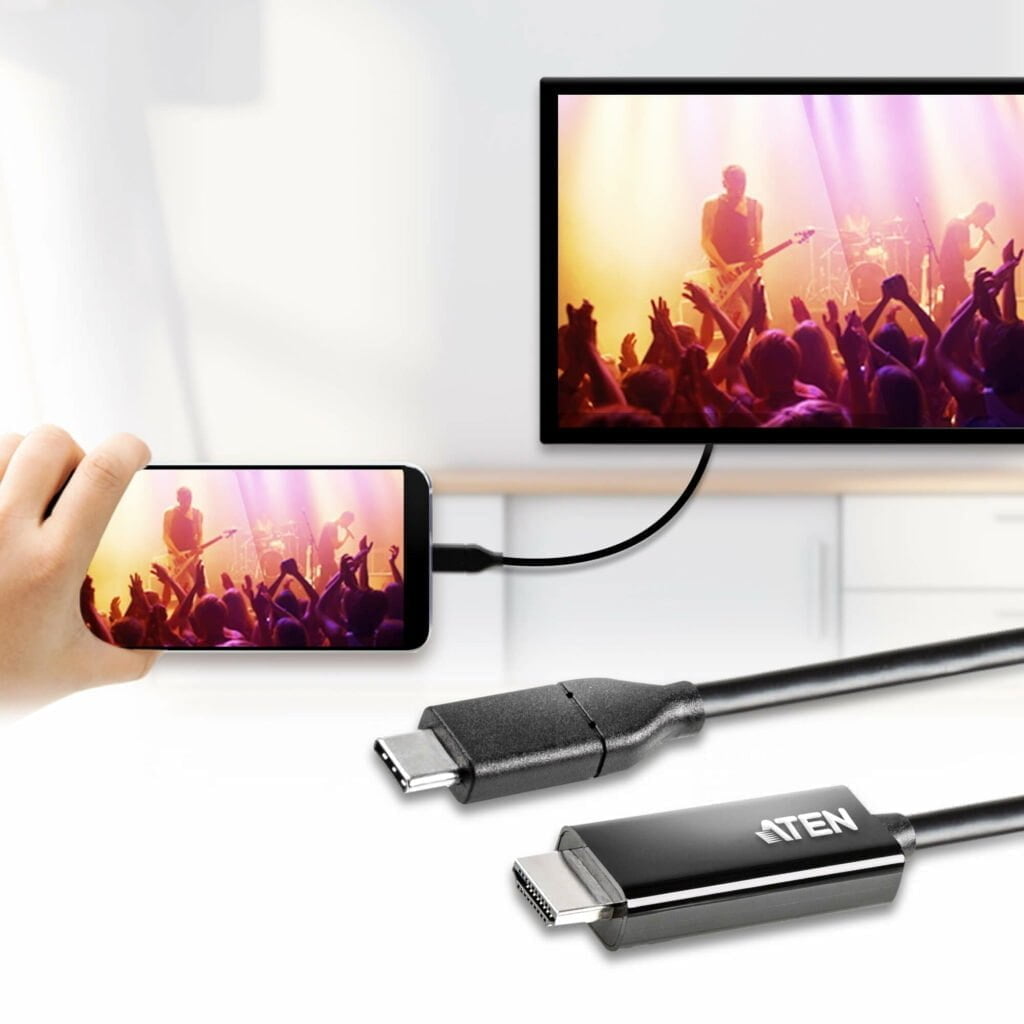 In Use
I use USB-C to HDMI almost every day allowing me to duplicate my laptop display onto a larger screen for use in Zwift for both cycling and the gym. This works perfectly on both the Huawei Matebook 13 and Dell XPS 15. The 2.7m cable gives plenty of length to keep my laptop well away from me and avoiding any sweat.
Sadly, I don't have the Samsung Galaxy S21 Ultra to test DeX with, but I have tested the desktop mode with the Huawei P40 Pro. This works perfectly, and I can see myself carrying this cable around with me on holidays and work trips, allowing me to watch Netflix or other media from my phone on a big TV.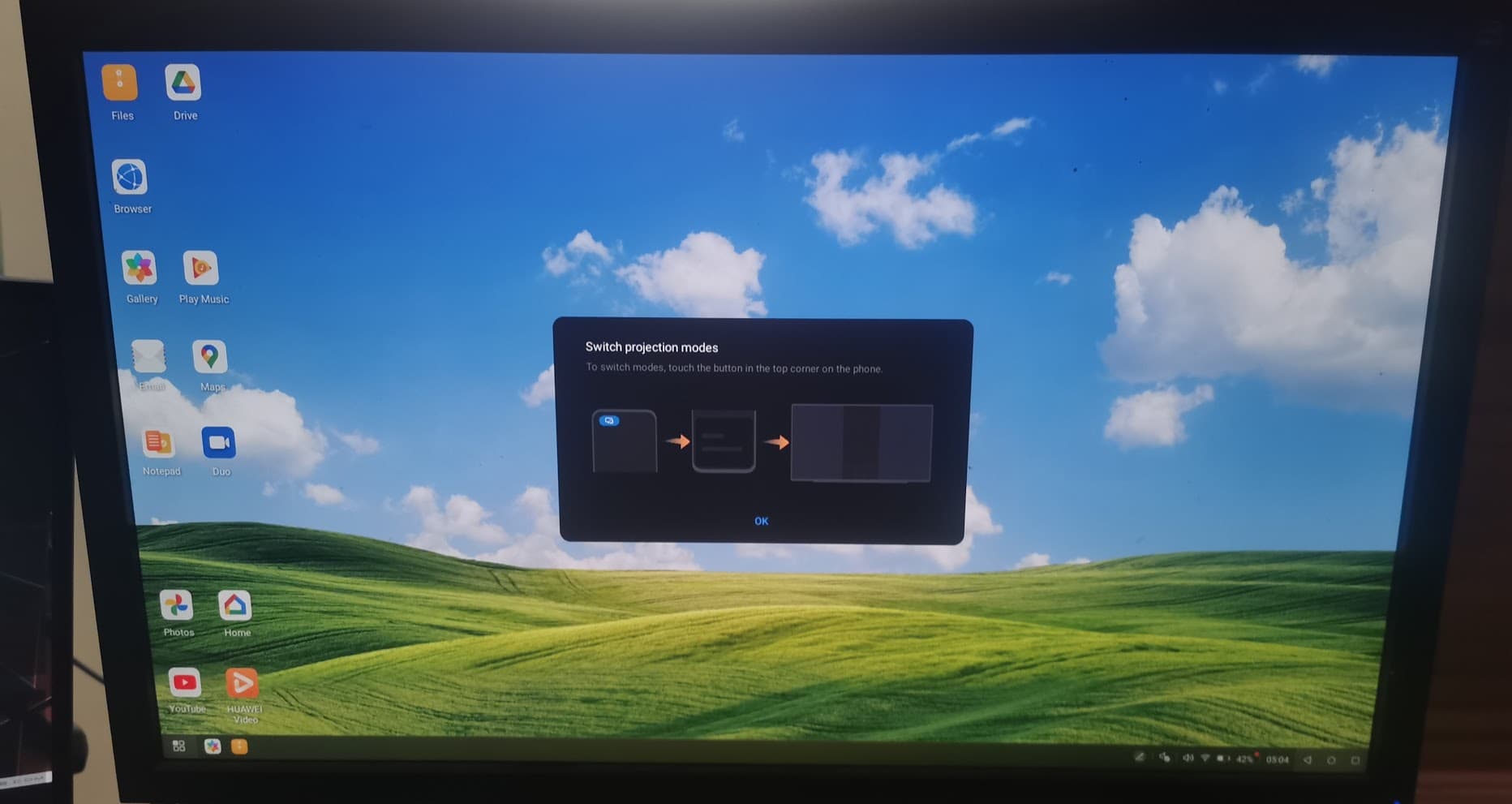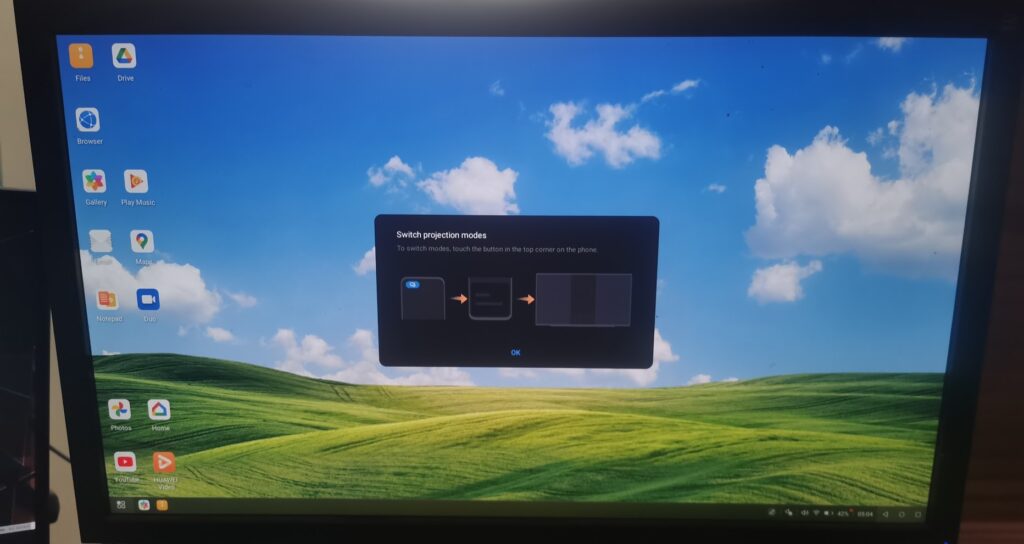 Price and Alternative Options
This is priced at £38.59 direct from Aten.com and £39.39 on Amazon but temporarily out of stock.
It is not the absolute cheapest, but it is not unreasonably expensive. Anker has a 6ft/1.6M cable for £30, so you are paying an extra £9 for a much longer cable.
I am a bit fan of USB-C docks, in particular ones that offer power pass through; these will then charge your phone/laptop while allowing you to output to a monitor. Aten has the UH3234 USB-C Multiport Dock, which has a high RRP of £110 but is available on Amazon for just £54. Of course, you would then need an extra HDMI cable, so the costs add up, as does the cable mess, but I think it is a superior solution all round.
Overall
The Aten USB-C 4K HDMI Cable is a quality long USB-C to HDMI cable, it has worked flawlessly with no problems connecting or suffering from disconnects, and it works well with both mobile and laptops.
The long length of this makes it good for either permeant desktop solution allowing you to route cables without running short. Or, when travelling allowing you to use a wall-mounted TV/Display without having to have your mobile or laptop left in place close to the display.
Last update on 2022-05-19 / Affiliate links / Images from Amazon Product Advertising API