Yesterday, Apple updated its two mainstream tablets. Not a great deal has changed, they have not announced something revolutionary, but the new iPad Air has introduced us to the Apple A14, the worlds first 5nm chipset.
Specification Comparison Table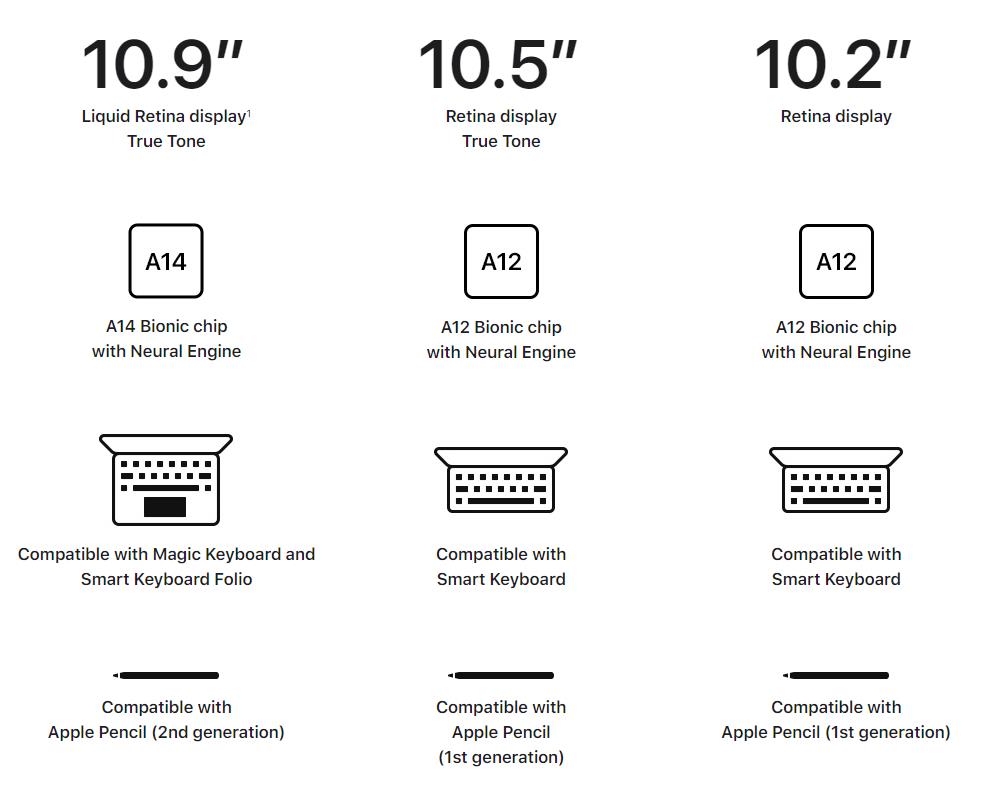 iPad (2019)
iPad (2020)
iPad Air (2019)
iPad Air (2020)
SoC
Apple A10
2x Hurricane
4x Zephyr
Apple A12
2 × Vortex @ 2.5GHz
4 × Tempest @ 1.59GHz
Apple A12
2 × Vortex @ 2.5GHz
4 × Tempest @ 1.59GHz
Apple A14
2 × Firestorm
4 × Icestorm
Display
10.2" 2160x1620
IPS LCD
10.5" 2224x1668
IPS LCD
DCI-P3, True Tone
10.9" 2360x1640
Liquid Retina IPS LCD
DCI-P3, True Tone
Dimensions
250 x 174.1 x 7.5mm
250 x 174.1 x 7.5mm
250.6 x 174.1 x 6.1mm
247.6 x 178.5 x 6.1mm
Weight
483g
490g / 495g
456g / 464g
458g / 460g
RAM
3GB LPDDR4
Not stated
3GB LPDDR4X
Not stated
NAND
32 / 128GB
64 / 256GB
64 / 256GB
Battery
32.9Wh
Not stated
30.8Wh
Not stated
Front Camera
1.2MP, F/2.2
1.2MP, F/2.2
7MP, F/2.2
7MP, F/2.2
Rear Camera
8MP, F/2.4, 1.12 µm
8MP, F/2.4, 1.12 µm
8MP, F/2.4
12MP, f/1.8
Cellular
2G / 3G / 4G LTE (Category 9)
2G / 3G / 4G LTE (Category 9)
UE Category 16 LTE (1Gbps)
4x4 MIMO and LAA
UE Category 16 LTE (1Gbps)
4x4 MIMO and LAA
SIM Size
NanoSIM
NanoSIM
NanoSIM + eSIM
NanoSIM + eSIM
Wireless
802.11a/b/g/n/ac 2x2 MIMO,
802.11a/b/g/n/ac 2x2 MIMO,
802.11a/b/g/n/ac/ax 2x2 MIMO,
Bluetooth
BT 4.2 LE, GPS/GLONASS
BT 4.2 LE, GPS/GLONASS
BT 5.0 LE
BT 5.0 LE
GPS
GPS/GLONASS
GPS/GLONASS
GPS/GLONASS
GPS/GLONASS
Connectivity
Apple Lightning
Apple Lightning
Apple Lightning
USB-C
3.5mm
Yes
No
No
No
Launch OS
iOS 13.1
iOS 14
iOS 13.1
iOS 14
Launch Price
From £329
From £329
From £579
From £579
iPad Air 2020 vs iPad Air 2019 – Apple switches to USB-C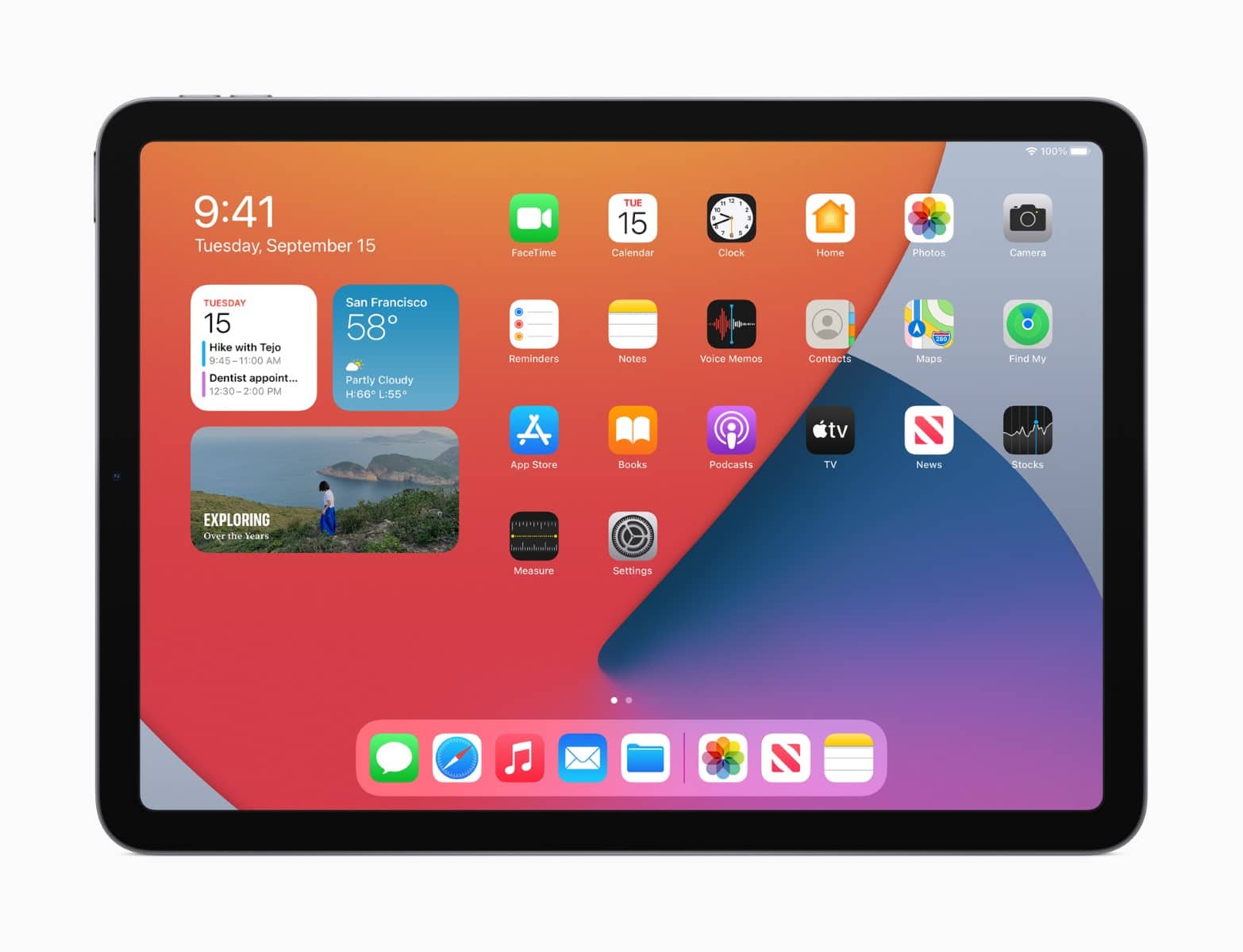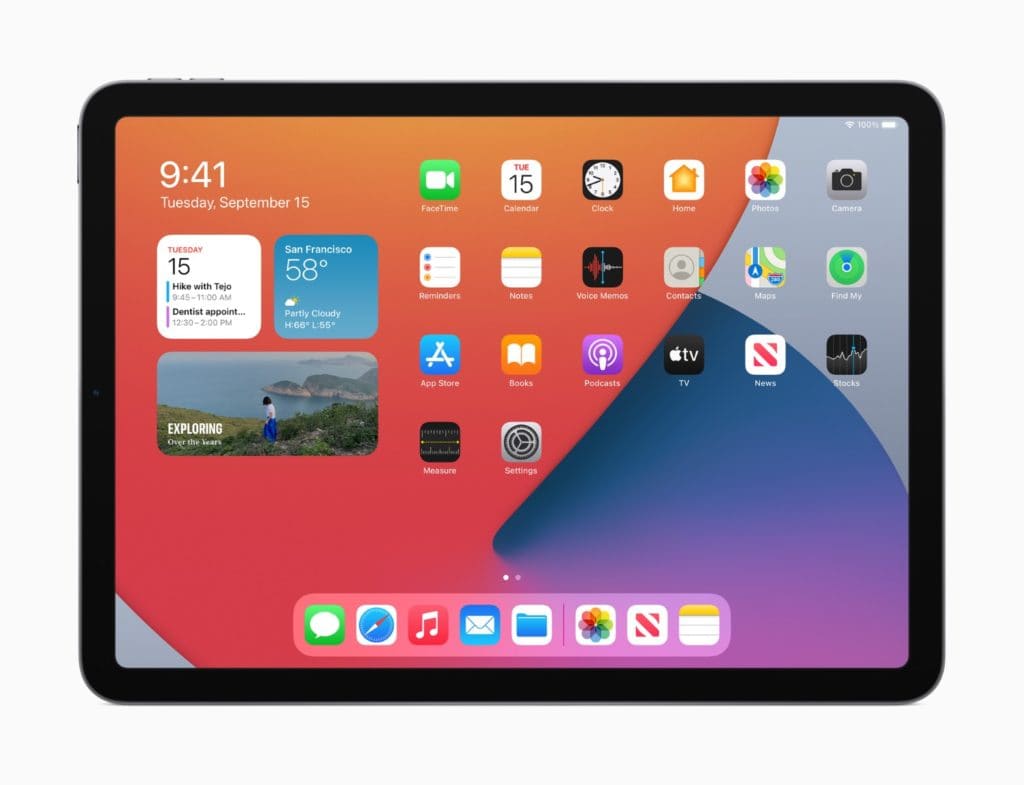 There are a few notable upgrades, apart from the new chipset, the biggest news would be that Apple has ditched the lightning cable in favour of USB-C. This is now two tablets they have with USB-C and their laptops already feature it. Could this be the start of Apple getting rid of the lightning cable altogether?
Apple A14 5nm Chipset
Apple has been very vague about the details of this chipset, making comparisons to the A12 chipset in the old iPad Air, rather than the A13 chipset which is used in phones. So it is not incredible clear how much this improves.
One thing is for sure, though, this is the first chipset to use the 5nm fabrication process, which most other companies will use for 2021 in their flagship devices.
It retains the 2×4 design of previous generations, but no word on the clocks just that the new cores are called Firestorm and Icestorm.
Apple claims a 40% performance boost on the part of the CPUs, assuming they are comparing against the A12, that would mean only a 16% boost vs the A13.
Apple also claims a 30% performance boost compared to the A12 generation thanks to the new 4-core GPU in the A14. This will, in theory, mean just an 8% increase vs the A13.
However, they have rolled out a new 16-core neural engine for AI processing. This is double the performance of the A12 and 83% better than the A13.
Apple didn't mention much about power efficiency, but the new smaller fabrication process should make this a more efficient chipset.
Display & Design
The dimensions of the tablet remain similar; however, they have increased the display size and resolution to 10.9″ 2360×1640 vs 10.5″ 2224×1668.
They have done this by completely redesigning the tablet, slimming down the bezels and losing the home button. It does make it look more modern and sleeker.
While the home button has gone, they have introduced a new fingerprint scanner on the frame of the device.
Camera
The camera has been increased to a 12MP 1.22µm pixel sensor which is the same as the recent generation iPad Pro
Wi-Fi 6
Finally, as part of the chipset upgrade is the inclusion of Wi-Fi 6, allowing for faster connections if you have a Wi-Fi 6 router.
iPad (2020)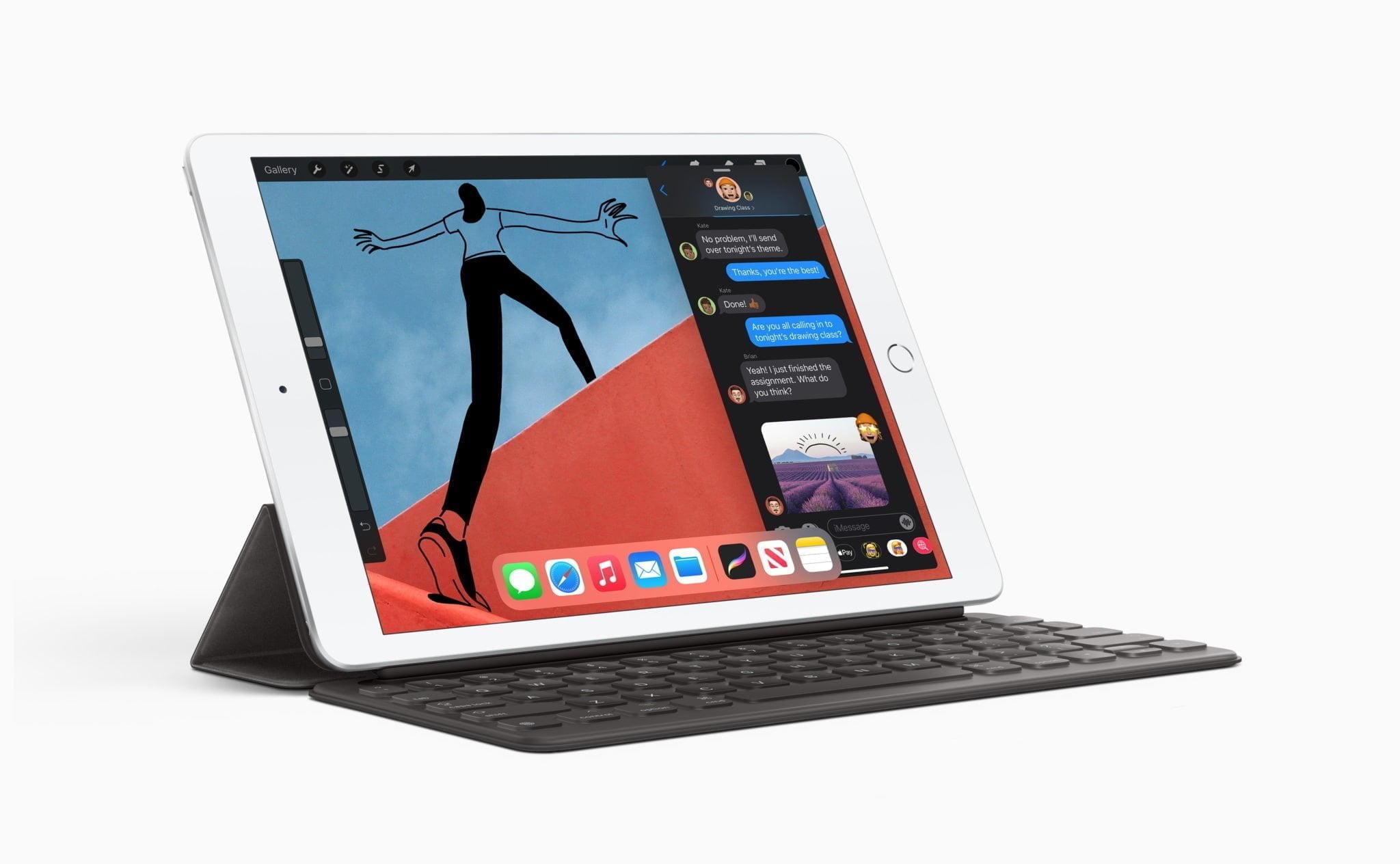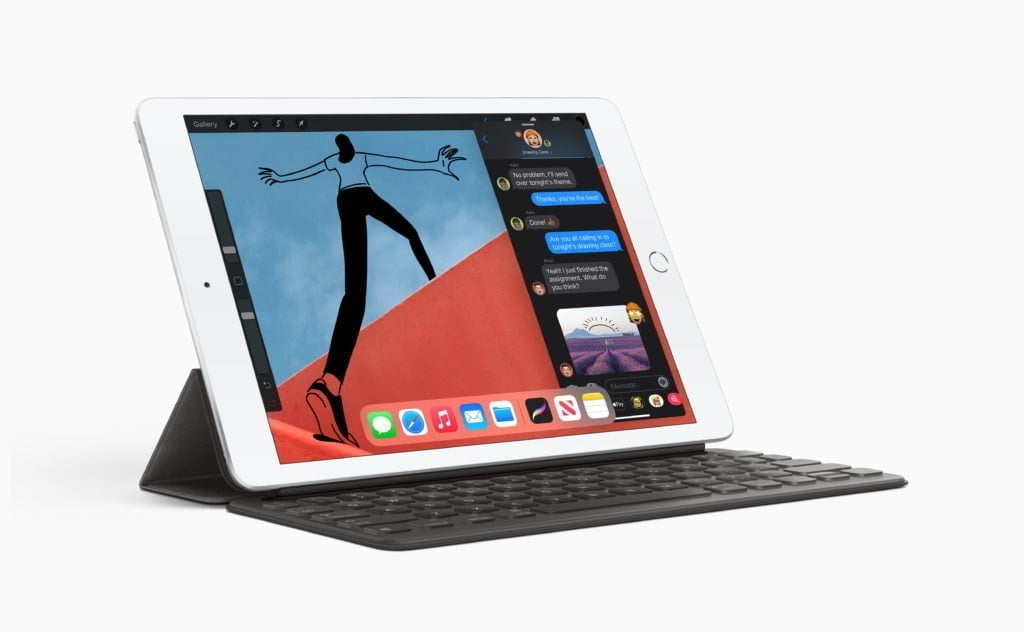 Less interesting is the new iPad (2020), it is identical to the one it replaces, but the chipset has been upgraded from the ageing A10 to the A12 (which was on last years iPad Air).
This should represent a massive performance boost, so it is a decent upgrade, especially for a relatively affordable tablet.
Overall
Nothing terribly exciting has been launched today. The upgrades are incremental, and if you have an Apple tablet that is a few years old it could be worth the upgrade, I wouldn't bother from the previous generation though.
The new chipset will be used on the iPhone 12, so it will be interesting to see how it performs, and the move to USB-C could indicate that Apple is finally getting ready to ditch the lightning port.