Take this with a pinch of salt considering there have been multiple launch date leaks in the past.
According to a RedGamingTech, AMD will be launching three new product platforms which include Ryzen 3000 Mattise, X570 and Radeon Navi in July.
The source reports that just like Radeon VII that got the 7th February release date which clearly highlighted the 7nm process technology featured on the card, the 7th July (7/7/2019) release to emphasize the use of 7nm across all AMD mainstream families (GPU & CPU). 
Computex Taipei 2019 runs from 28th of May through to 1st of June and this would be a logical place to announce the new GPUs and CPUs. It is also consistent with AMD CEO Lisa Su's assertion that the company is planning Ryzen 3000, together with a new X570 motherboard chipset, for late in the second quarter. The CPU will be the world's first mainstream CPU to support PCIe 4.0 x16.
The reports stats that the confidence in the Navi announcement is uncertain because AMD is under pressure from TSMC's manufacturing capabilities. 
The report adds that OEMs are expecting 12 or 16 cores on the higher end parts, which will be compatible with the AM4 socket, enabling users of first-generation Ryzen PCs to upgrade easily. 
Back in January details of the Ryzen 3000 Mattise family was leaked which included the Ryzen 7 3700X 12 core 24 thread chip and the Ryzen 9 3800X 16/32 option, so this new report helps corroborate the information.
| | | | |
| --- | --- | --- | --- |
| CPU | Cores/Threads | Base/Boost Clock | TDP |
| Ryzen 3 3300 | 6/12 | 3.2/4.0GHz | 50W |
| Ryzen 3 3300X | 6/12 | 3.5/4.3GHz | 65W |
| Ryzen 5 3600 | 8/16 | 3.6/4.4GHz | 65W |
| Ryzen 5 3600X | 8/16 | 4.0/4.8GHz | 95W |
| Ryzen 7 3700 | 12/24 | 3.8/4.6GHz | 95W |
| Ryzen 7 3700X | 12/24 | 4.2/5.0GHz | 105W |
| Ryzen 9 3800X | 16/32 | 3.9/4.7GHz | 125W |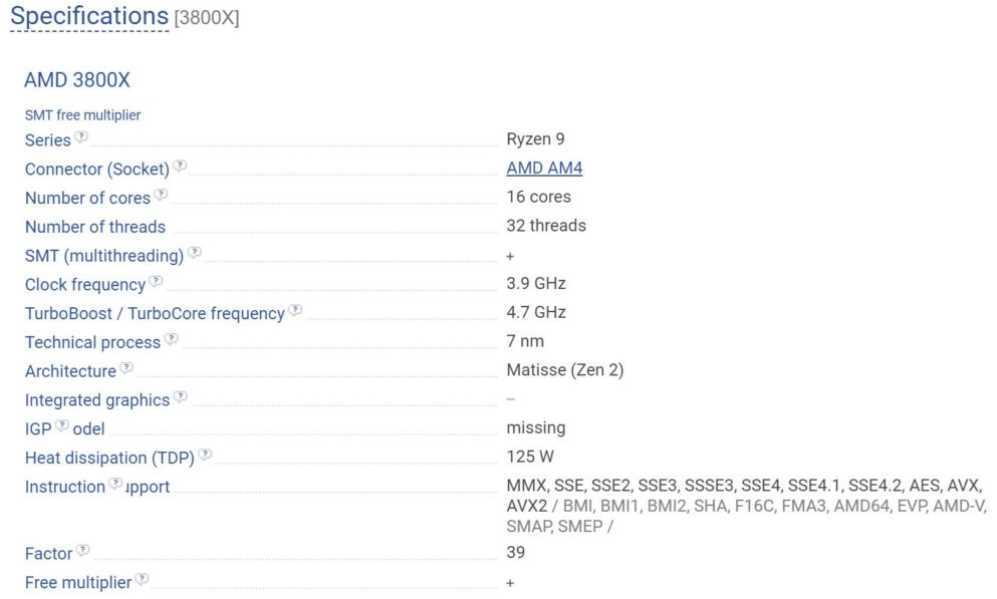 Earlier reports have stated the new Zen 2 chips will offer a 10 – 15 percent IPC gain which should equate to a large performance increase, especially when you compare the performance jump with the Zen to Zen+.
AMD's first official demo of their Ryzen 3000 mainstream desktop processors was an 8 core, 16 thread chip, pitted against the 8 core and 16 thread Intel Core i9-9900K. Not only did the AMD Ryzen 3000 series desktop processor had a slight edge in completing the multi-threaded Cine-Bench R15 benchmark, but it also managed to do so consuming almost 50W less power.
The AMD X570 Chipset will launch in conjunction with the new CPUs and it is expected that these will be the first motherboards to offer PCIe Gen4 which offers double the bandwidth of the previous generation. However, you won't have to invest in a new board to get Ryzen 3000, the new CPUs will be backward compatible with X470 & X370 boards too.