While this may not be as exciting as most of the up and coming phone releases over the next week, but it is arguable as important.
This year many phones will launch with 5G and the modem behind this is the X50 modem which was announced in October 2016. However, the problem with this chip was that it was just a 5G modem so if you want your device to do any other networking it needs combining with Snapdragon 855.
Furthermore, the X50 uses band 26 and 28GHz for its 5G capabilities, but since its inception, the industry has largely consolidated around three frequency bands: 26, 28 and 39GHz. The 26 and 28GHz h are predominantly going to be supported in markets such as North America but this, therefore, limits its use elsewhere.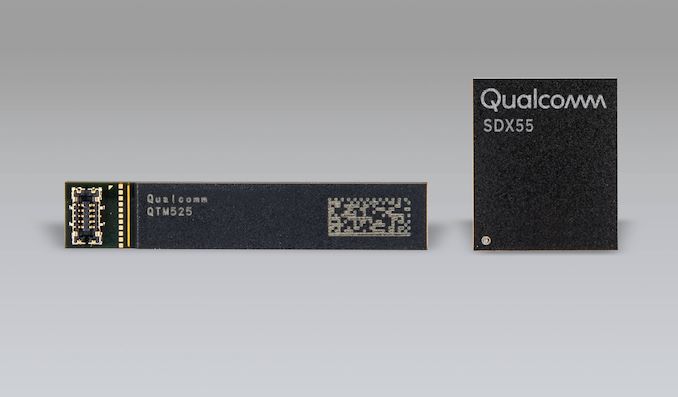 The X55 is a full standalone multi-mode modem solution. That means this supports all communication standards, from 2G, 3G, 4G to the newest 5G standards, no longer requiring the chip to work in combination with a Snapdragon SoC modem. The modem's 4G capability has also been improved, offering UE LTE Category 22 speeds of up to 2.5Gbps via 8xCA at 256QAM.
The new chip also features all the bands that will be used industry-wide making this new modem much more useful globally. It now supports 5G NR sub-6GHz in FDD mode, something the X50 did not. These lower frequency spectrums are crucial to maximising. range and penetration, and as over the next few years carriers will migrate spectrum to 5G NR, supporting FDD bands will give X55 modem devices much longer longevity and future-proofing. The X55 is also capable of spectrum sharing, meaning 5G and 4G can co-exist on the same frequencies.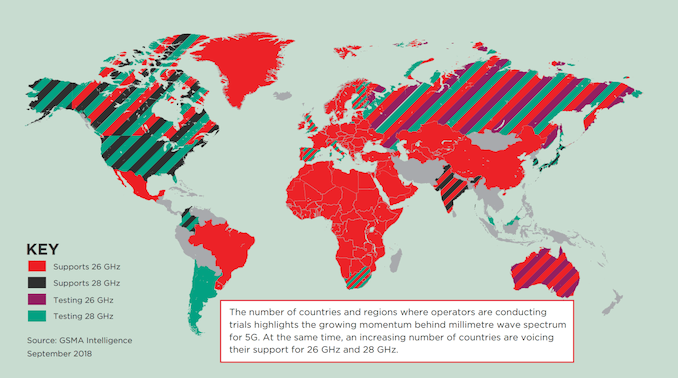 In terms of spectrum capability, the new module maintains the same 2×2 MIMO 800MHz bandwidth as the QTM052, reaching mmWave band speeds of up to 6Gbps. Qualcomm is able to advertise 7Gbps by aggregating with sub-6GHz bands on LTE.
Overall, while most of the above is a bit beyond what most people are interested about in there phone, it does mean phones and other devices featuring this chip will have superior longevity and performance as the 5G network develops.