Sadly we did not get the announcement for the desktop AMD 3000-series Ryzen chips at CES. However, AMD is launching the first parts of the Ryzen 3000-series of processors, focused around the Ryzen Mobile 2nd Gen family for both the general 15W market as well as the high-performance 35W market.
The new range of processors are based on the 12nm Zen+ architecture not the 7nm Zen 2 architecture most of us are excited about and is a similar upgrade from the desktop first generation when they moved from Zen to Zen+. The previous generation offered a great price-performance ratio compared to the Intel counterparts with the Acer Nitro 5 being one of the most affordable gaming laptops on the market right now. 
The new processors will also broaden the range of power envelopes that Ryzen Mobile is available under, from the top of the stack 35W Ryzen 7 3750H processor down to the 15W Athlon 300W for entry-level devices. AMD has done this because the laptop market is huge but the trend is towards less generic laptops and more use or price specific such as Chromebooks, ultra-portables and gaming laptops. This move allows them to cover the full spectrum of the market. The limited number of options from the last generation was possibley to allow them to test the market and the performance of their chips. 
| Ryzen 3000-Series | Cores(Threads) | TDP | Base Freq | Turbo Freq | Vega IGP | IGP Freq |
| --- | --- | --- | --- | --- | --- | --- |
| Ryzen 7 3750H | 4 (8) | 35 W | 2.3 GHz | 4.0 GHz | Vega 10 | 1400 MHz |
| Ryzen 7 3700U | 4 (8) | 15 W | 2.3 GHz | 4.0 GHz | Vega 10 | 1400 MHz |
| Ryzen 5 3550H | 4 (8) | 35 W | 2.1 GHz | 3.7 GHz | Vega 8 | 1200 MHz |
| Ryzen 5 3500U | 4 (8) | 15 W | 2.1 GHz | 3.7 GHz | Vega 8 | 1200 MHz |
| Ryzen 3 3300U | 4 (4) | 15 W | 2.1 GHz | 3.5 GHz | Vega 6 | 1200 MHz |
| Ryzen 3 3200U | 2 (4) | 15 W | 2.6 GHz | 3.5 GHz | Vega 3 | 1200 MHz |
| Athlon 300U | 2 (4) | 15 W | 2.4 GHz | 3.3 GHz | Vega 3 | 1000 MHz |
Along with the main chip announcement, there are also some lower end chips designed for the Chromeboo0k market, these are branded as A6-9220C and A4-9120C and have a TDP of just 6W with 2 cores and two threads using the R5 or R4 series graphics and are clocked at 1.8/2.7Ghz and 1.6/2.4Ghz.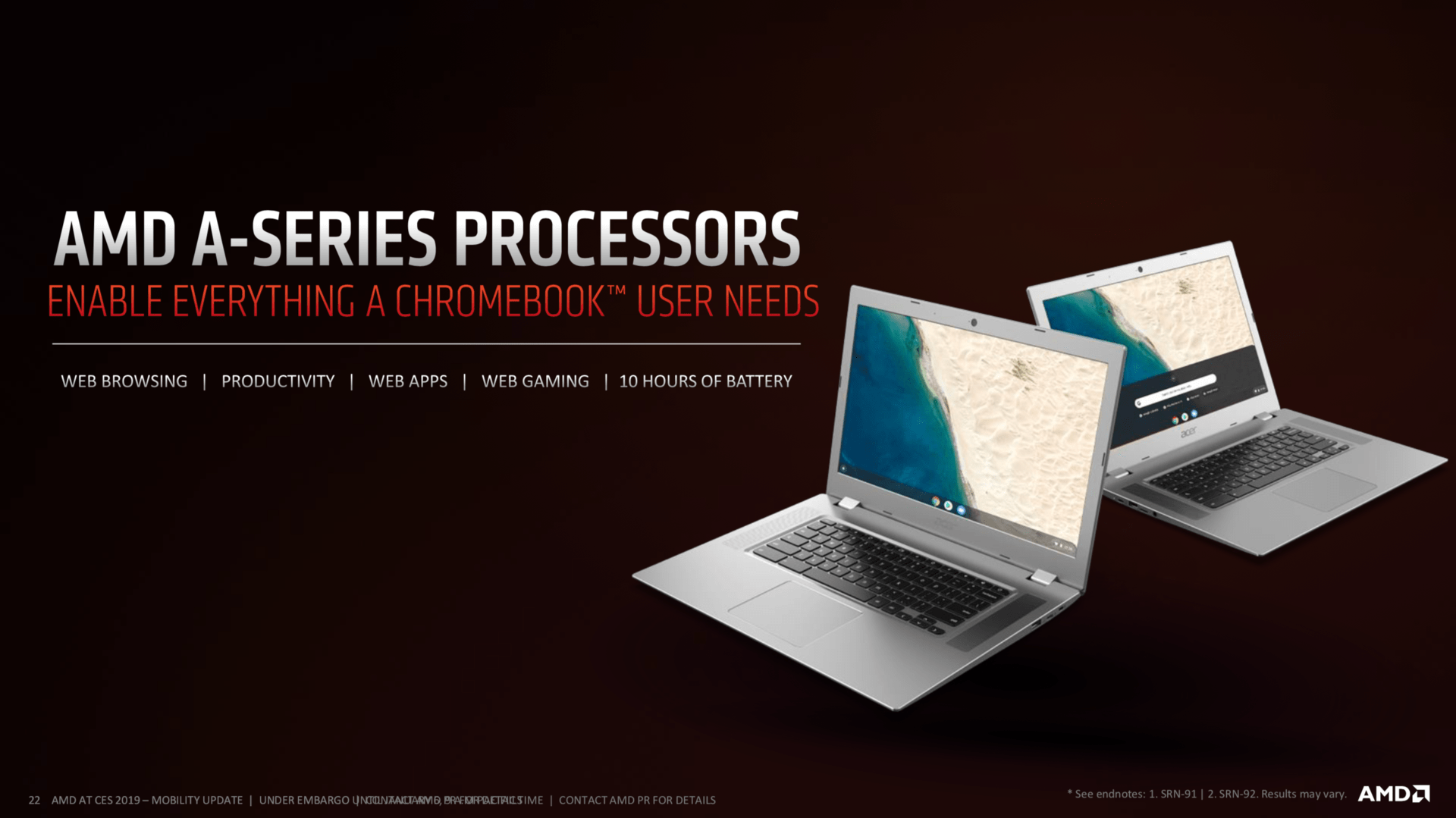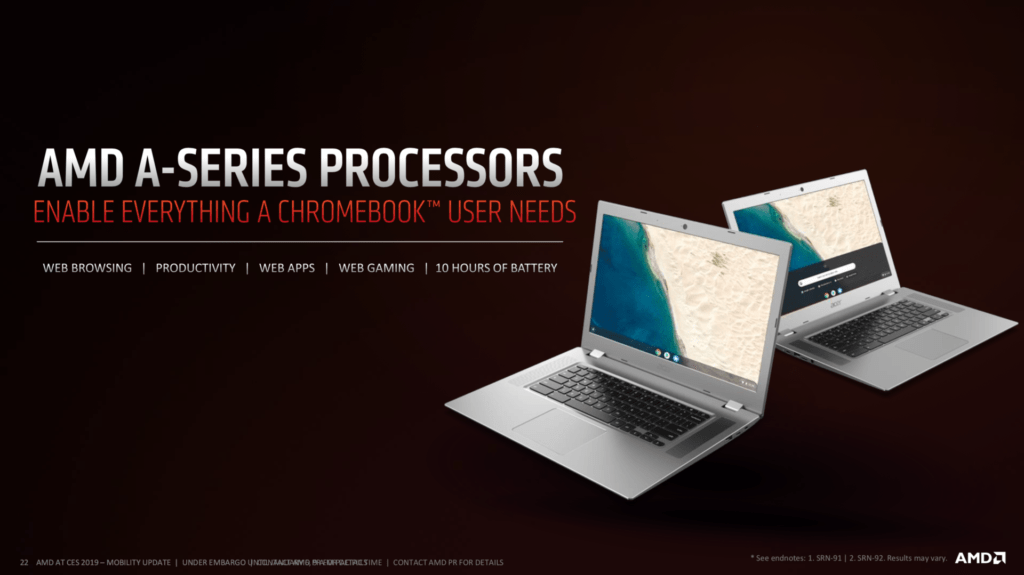 The flagship chip will be the Ryzen 7 3750H, a quad-core 35W processor with simultaneous mutli-threading, a 2.3 GHz base clock, a 4.0 GHz turbo frequency, 10 Vega compute units (640 SPs), a peak GPU frequency of 1400 MHz, and support for four displays. This is going to be aimed at the high-end and gaming notebook market, typically with devices that have discrete GPUs.
The Ryzen 7 3700U is the update to the Ryzen 7 2700U, offering more frequency due to the enhanced 12nm process and Zen+ microarchitecture. What is unusual with this chip is that TDP is 15w compared to the 3750H but the rest of the reported specification is identical. It could be that the TDP means peak power in this case which would allow the 3750H much more headroom with its turbo frequency.
Again the new Ryzen 5 3550H and 3500U are also identical to each other except from the TDP. Both processors are quad-core with eight threads, a 2.1 GHz base frequency, a 3.7 GHz turbo frequency, eight Vega compute units (512 SPs), a maximum GPU frequency of 1200 MHz, and again support for four displays. 
The Ryzen 3 3300U is a quad-core 15W part at 2.1/3.5 GHz with six CUs, so expect this to be a common processor for mid-range notebooks. The Ryzen 3 3200U cuts back on the cores (two with simultaneous multi-threading), and the Vega compute units (three = 192 SPs), and has slightly less L3 cache. The Athlon 300U is the first Ryzen Mobile Athlon processor but is actually using Zen cores on 14nm. This is likely to be the same die as the desktop Ryzen APUs, but binned down at 15W.
We should be hearing about plenty of new laptops using the new chips over the next few days. So far there have been at least two announcements with the  ASUS FX505DY and the Acer Chromebook 315
ASUS FX505DY – TUF Gaming Laptop
This is a 15.6-inch gaming laptop with either a Ryzen 7 3750H or Ryzen 5 3550H, and paired with an AMD Radeon RX 560X graphics card. The device will come with the option of a standard 1080p60 display or a FreeSync-enabled 1080p120 display. Memory will go up to 32GB of DDR4-2400, and various storage options exist.
Full specification in the image at the bottom of the post.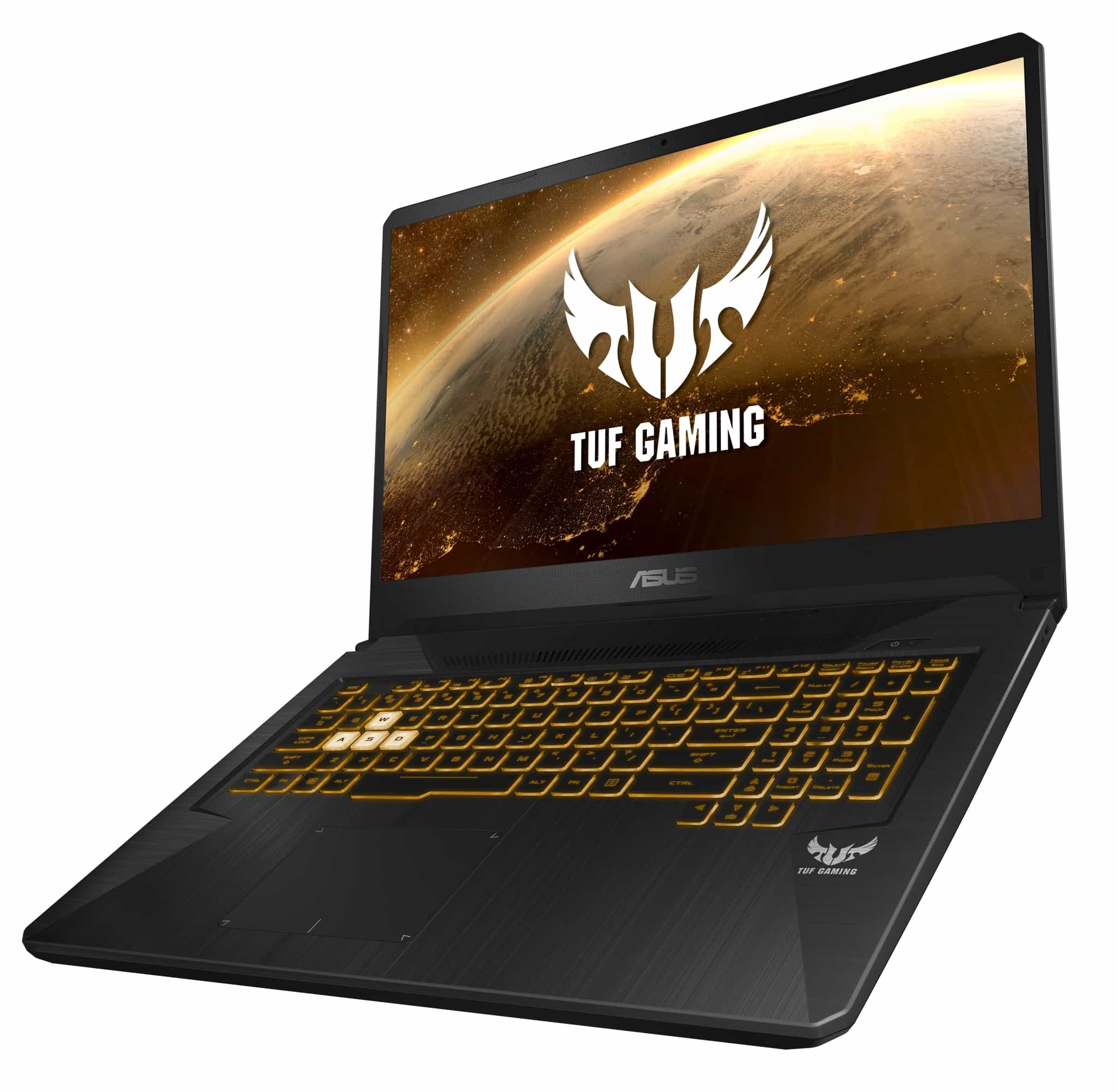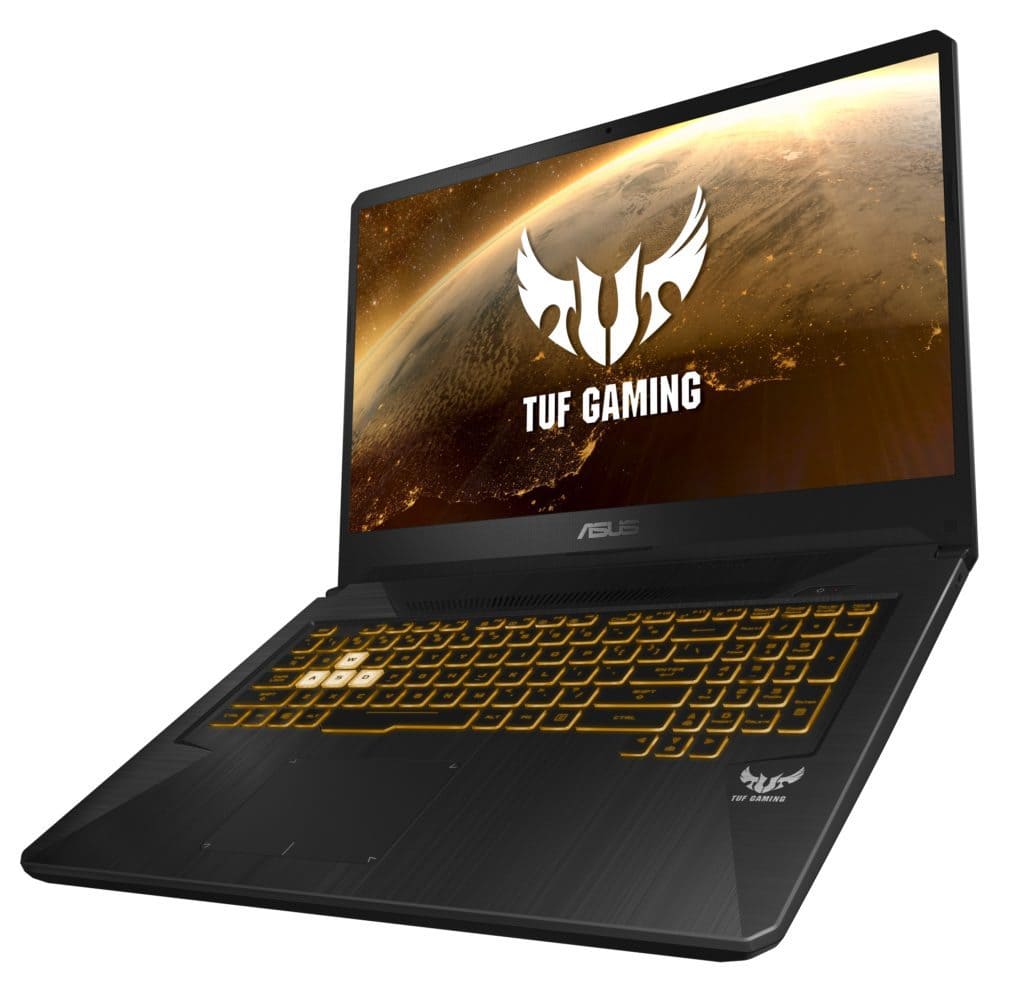 Acer Chromebook 315
The Acer Chromebook 315 is one of the first Chromebooks to feature the 7 th Generation AMD A6-9220C or A4-9120C processors with Radeon graphics for smooth and responsive web experiences.
This is a 15.6-inch Chromebook using an IPS display and up to 10 hours of all-day battery life for web browsing, office applications, or online gaming which will be available in either touch or non-touch configurations with a total weight from 1.72 kg.
The Acer Chromebook 315 will be available with either a touch screen display (CB315-2HT) or non-touch display (CB315-2H) with up to 8GB of RAM and 32GB of eMMC storage. The new line will be available in North America in February, starting at $279.99, and in EMEA in April, starting at €349.