The Nintendo Switch has been a huge hit, launched back in 2017 it is still selling like hotcakes. As of March 2021, the Nintendo Switch and Nintendo Switch Lite have sold more than 84 million units worldwide.
There have been lots of rumours in the past few months about a new and improved Nintendo Switch Pro which would feature an OLED display.
This has now been made official, but it is not the Pro model many of us had hoped for.
New larger OLED display but same resolution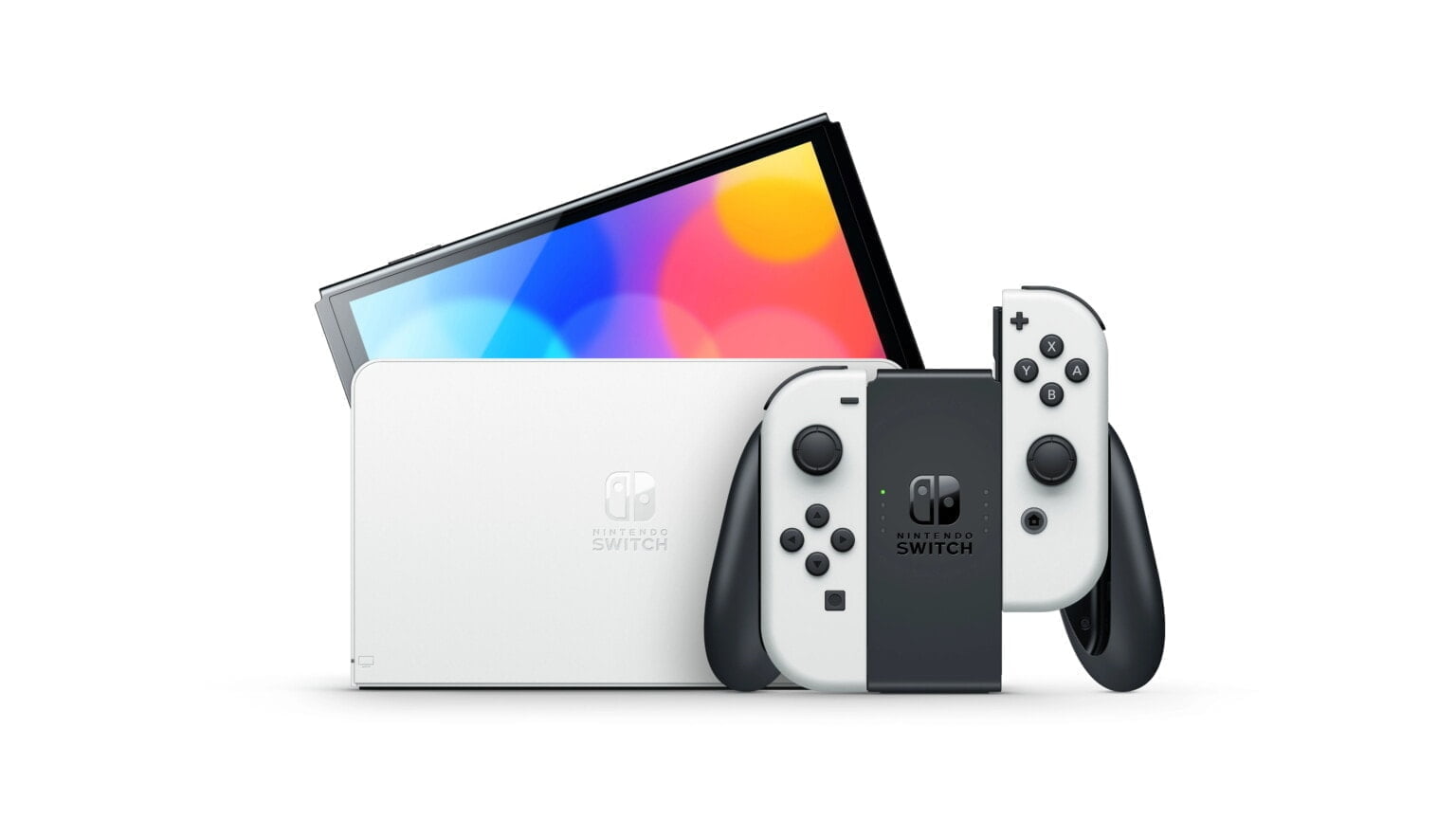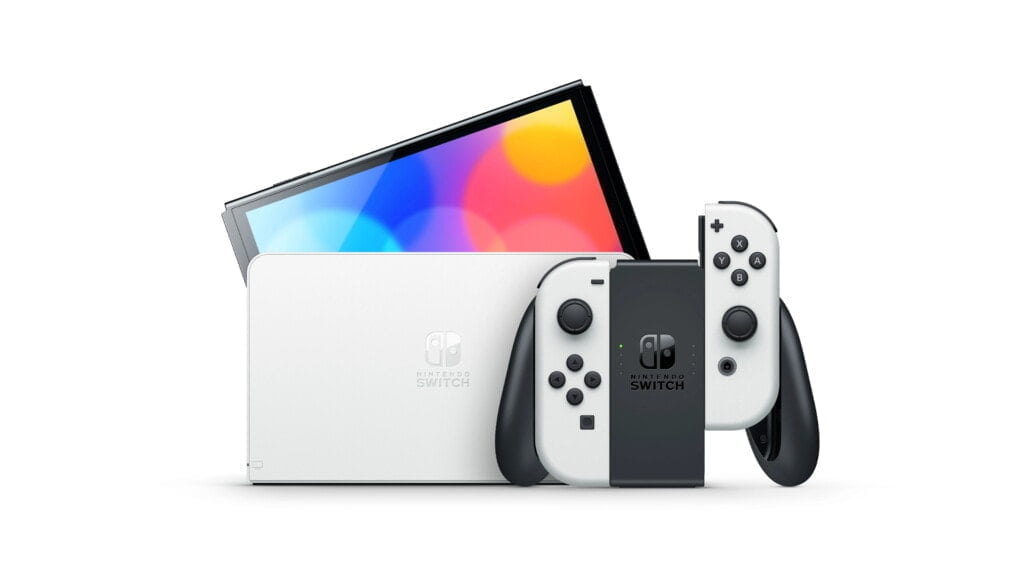 The new Nintendo Switch OLED, as the name suggests, swaps out the 6.2-inch 1280 × 720 LCD display with a 7-inch OLED screen which also has just 1280 × 720.
When the Switch is docked it will up the resolution to 1080P, the same as the older model.
New wider kickstand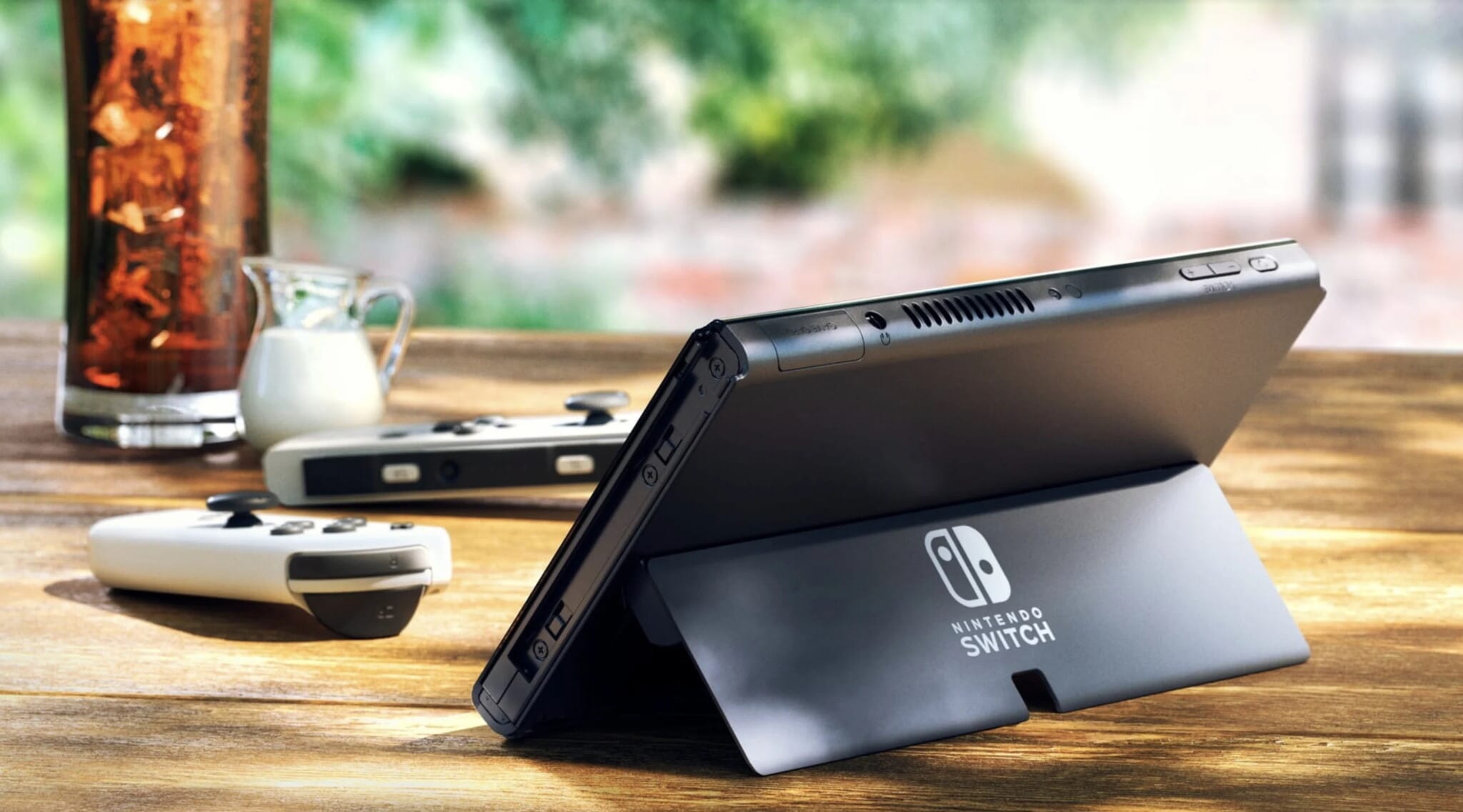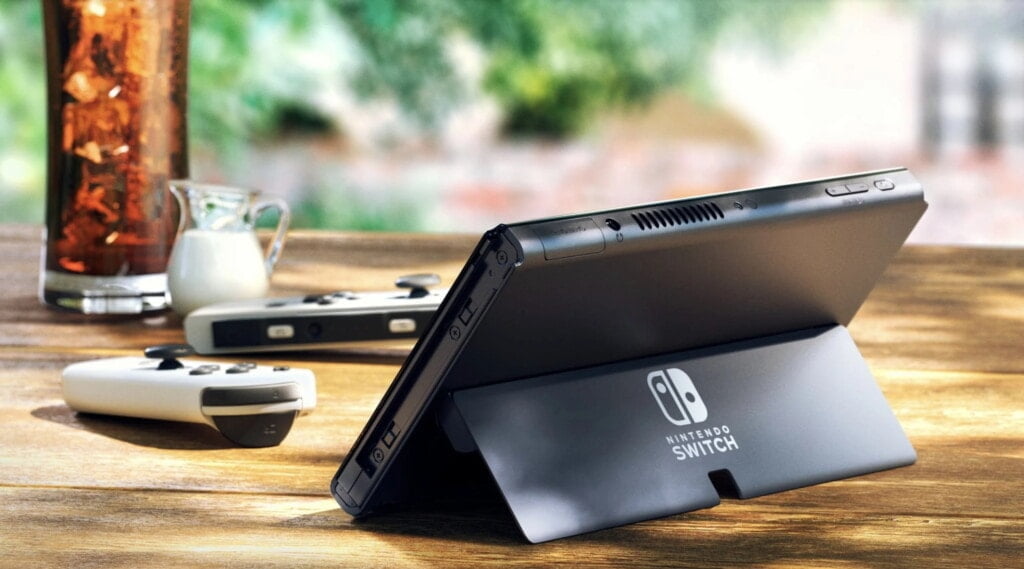 The older Switch has a small kickstand at the far side of the console, the newer model extends this to the full width of the console, providing a bit more stability when playing it in tabletop mode.
Nintendo Switch (OLED Model) dock improvements
The new OLED model has a redesigned dock which comes with a built-in LAN port, which was a stupid omission on the older model in my opinion. The new dock will be backwards compatible with the old model too.
More storage with the Nintendo Switch (OLED Model)
The new OLED model doubles the storage, from 32GB to 64GB, and you can still upgrade the storage with microSDHC or microSDXC cards
That's it. No chipset improvements with the Nvidia Tegra processor
That's as far as it goes for the upgrades; essentially, it is just the larger OLED display.
Many of the rumours for the Nintendo Switch Pro indicated that the console would use a new Nvidia system-on-chip with support for DLSS (Deep Learning Super Sampling). This would have brought improvements to GPU and CPU performance, with DLSS serving as Nintendo's solution for displaying higher resolution images on 4K TVs. Sadly, this rumour was not true.
Price and Availability – £30 more
The new Nintendo Switch (OLED model) will launch on the 8th of October, and it will be priced at £309.99 (according to the Game pre-order page).
The official US pricing is $350
The older LCD based Nintendo Switch sells for £279.99, and the Switch Lite is typically under £200