Cycling season is mostly over for me this year; I will likely be sticking to a turbo trainer for the next few months as I don't particularly enjoy the rain or wind. However during the sunnier months, one thing I always have issues with is the sun, to be honest, I have just been too lazy or cheap to invest in a good pair of sports sunglasses.
I have previously reviewed the SunGod Custom Classic, and they have been amazing for the past 2 years until I lost them on holiday. So, when SunGod asked me to try out their Pacebreakers I was more than happy to oblige.
SunGod is a UK based company that has only been going for 4 years but has seen exponential growth thanks to their ability to customise your glasses during the order process. They currently have 4 styles of sunglasses and one style of goggles for winter sports.
Whatever style you choose you can customise multiple aspects of the glasses. With the Pacebreakers there are options for frame, lens, the icons and ear socks.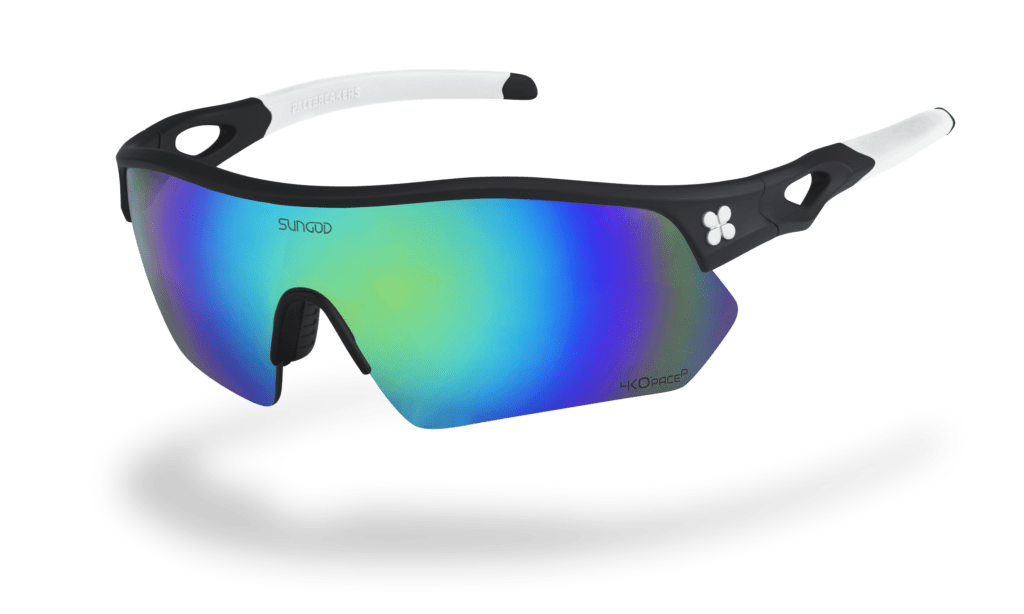 Options
For the frame, you get 6 different colour options, with the lens having 7 colour options and 6 of them also have polarised options. The little company icons on the side have a total of 8 colour options as well as the rubber socks on the frame. So, if my maths is correct that gives 2688 colour variations or 16128 variations if you take into account the polarised lenses.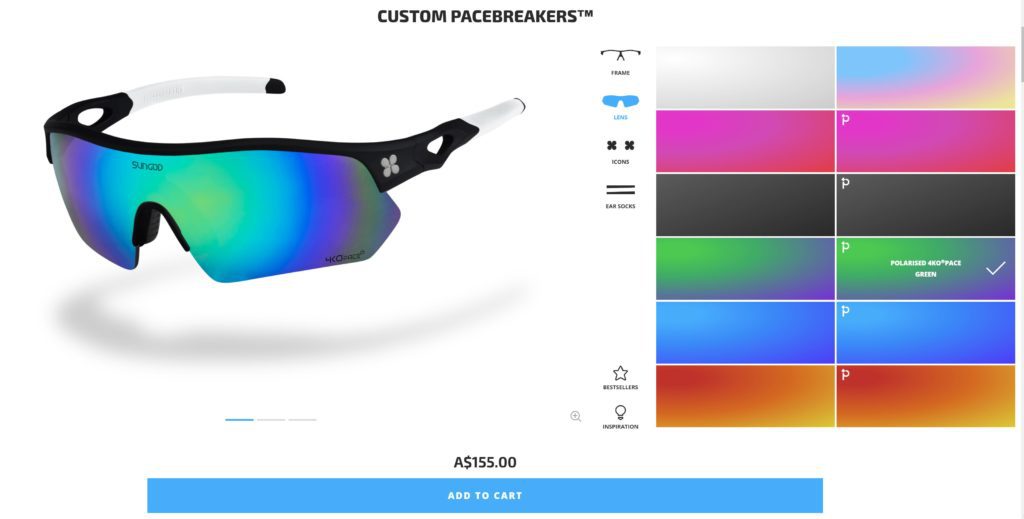 Polarised lenses are far superior to a standard lens as they contain a special filter that blocks intense reflected light, reducing glare. The polarised option does increase the cost by £15, but I would recommend going for it if you struggle with the sun. However, it can affect the visibility of data on bike computers due to the way it interferes with light. I didn't find it too much of a problem when using my Garmin 520.
The PaceBreakers have swappable lenses (all Sungod models do), so during the ordering process, you can add on additional lenses which are suitable for different lighting scenarios.
Pricing
Overall p