SunGod PaceBreakers Sunglasses Review
Cycling season is mostly over for me this year; I will likely be sticking to a turbo trainer for the next few months as I don't particularly enjoy the rain or wind. However during the sunnier months, one thing I always have issues with is the sun, to be honest, I have just been too lazy or cheap to invest in a good pair of sports sunglasses.
I have previously reviewed the SunGod Custom Classic, and they have been amazing for the past 2 years until I lost them on holiday. So, when SunGod asked me to try out their Pacebreakers I was more than happy to oblige.
SunGod is a UK based company that has only been going for 4 years but has seen exponential growth thanks to their ability to customise your glasses during the order process. They currently have 4 styles of sunglasses and one style of goggles for winter sports.
Whatever style you choose you can customise multiple aspects of the glasses. With the Pacebreakers there are options for frame, lens, the icons and ear socks.
[button link="https://sungod.to/YQJ8inBX"] Buy the Sungod Pacebreakers[/button]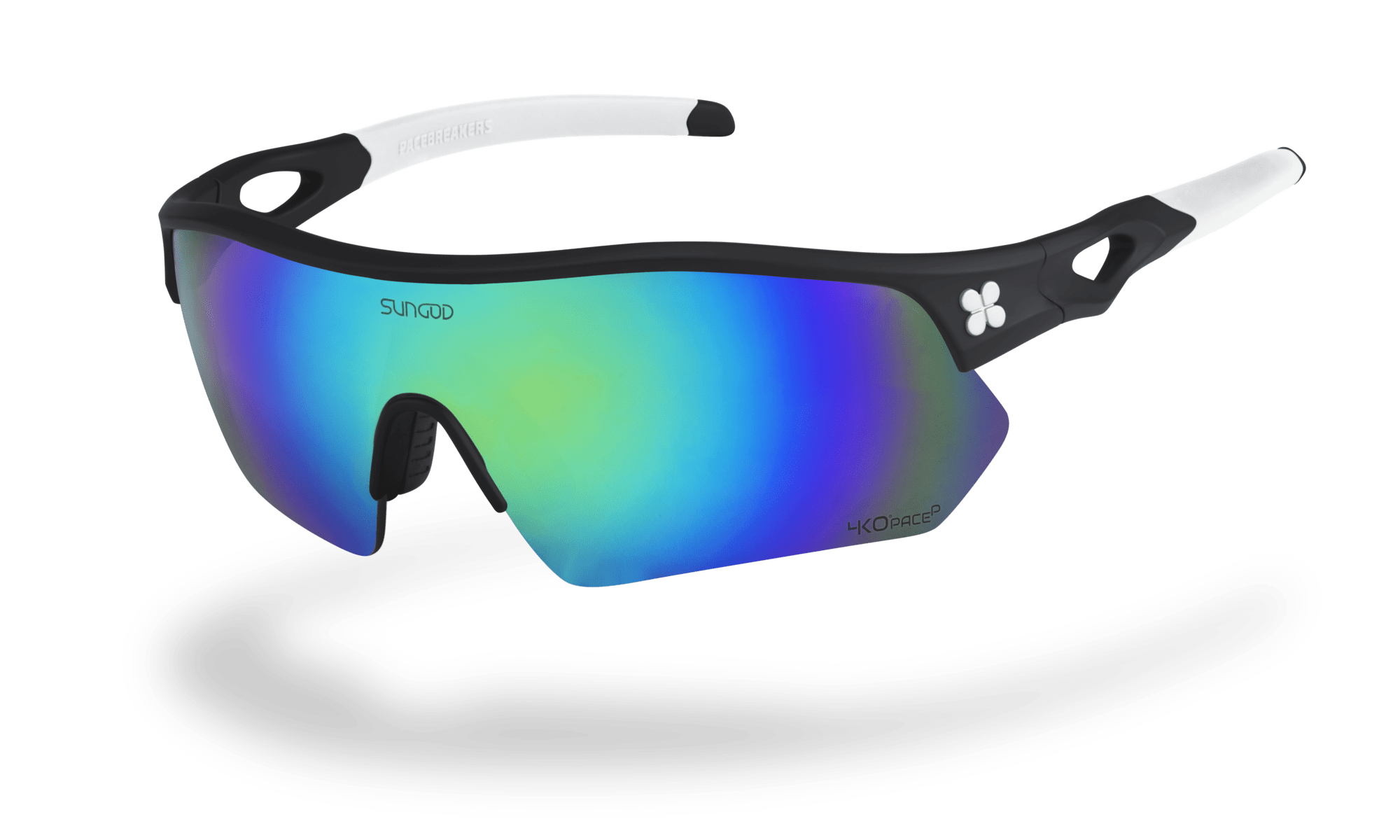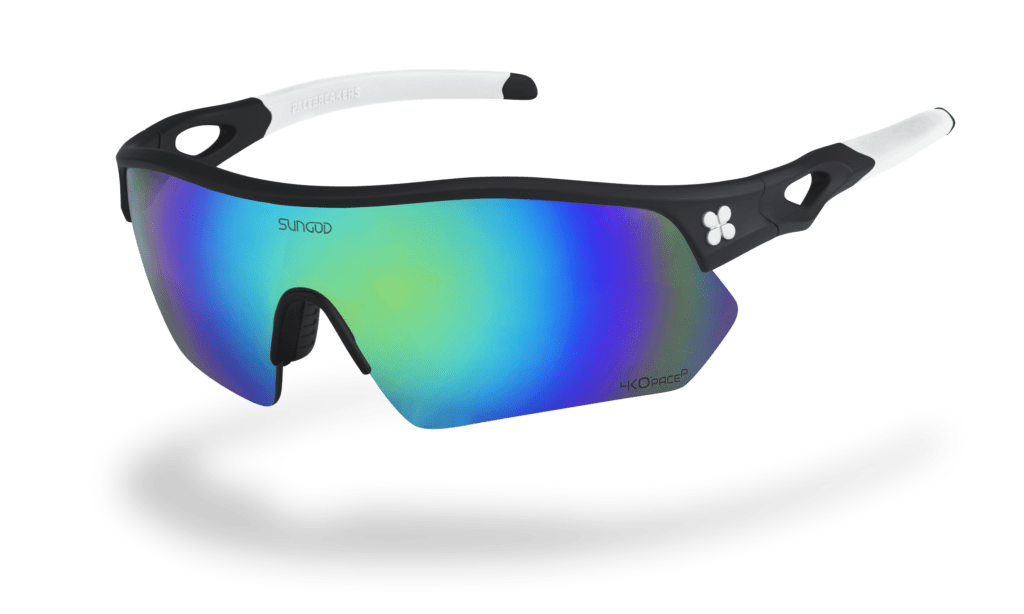 Options
For the frame, you get 6 different colour options, with the lens having 7 colour options and 6 of them also have polarised options. The little company icons on the side have a total of 8 colour options as well as the rubber socks on the frame. So, if my maths is correct that gives 2688 colour variations or 16128 variations if you take into account the polarised lenses.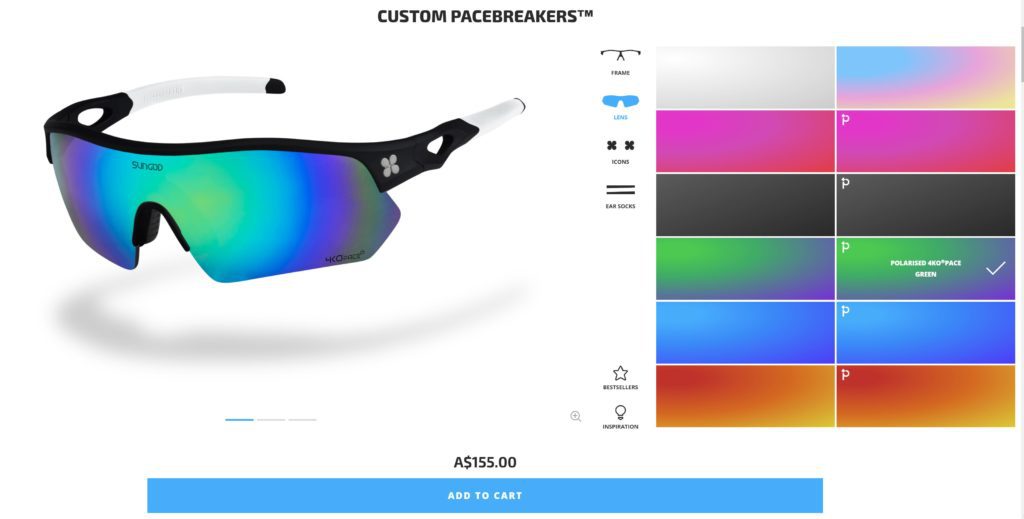 Polarised lenses are far superior to a standard lens as they contain a special filter that blocks intense reflected light, reducing glare. The polarised option does increase the cost by £15, but I would recommend going for it if you struggle with the sun. However, it can affect the visibility of data on bike computers due to the way it interferes with light. I didn't find it too much of a problem when using my Garmin 520.
The PaceBreakers have swappable lenses (all Sungod models do), so during the ordering process, you can add on additional lenses which are suitable for different lighting scenarios.
Pricing
Overall pricing is in the middle ground costing £60 for a standard pair or £85 for the polarised option, this puts them a little below some Oakley options based on a quick search online. However, the direct comparison would be the Oakley Radar EV which has an RRP of £150 for the base model but goes up to around £220 if you customise them, though they can be picked up from third parties, with no customisation from £100.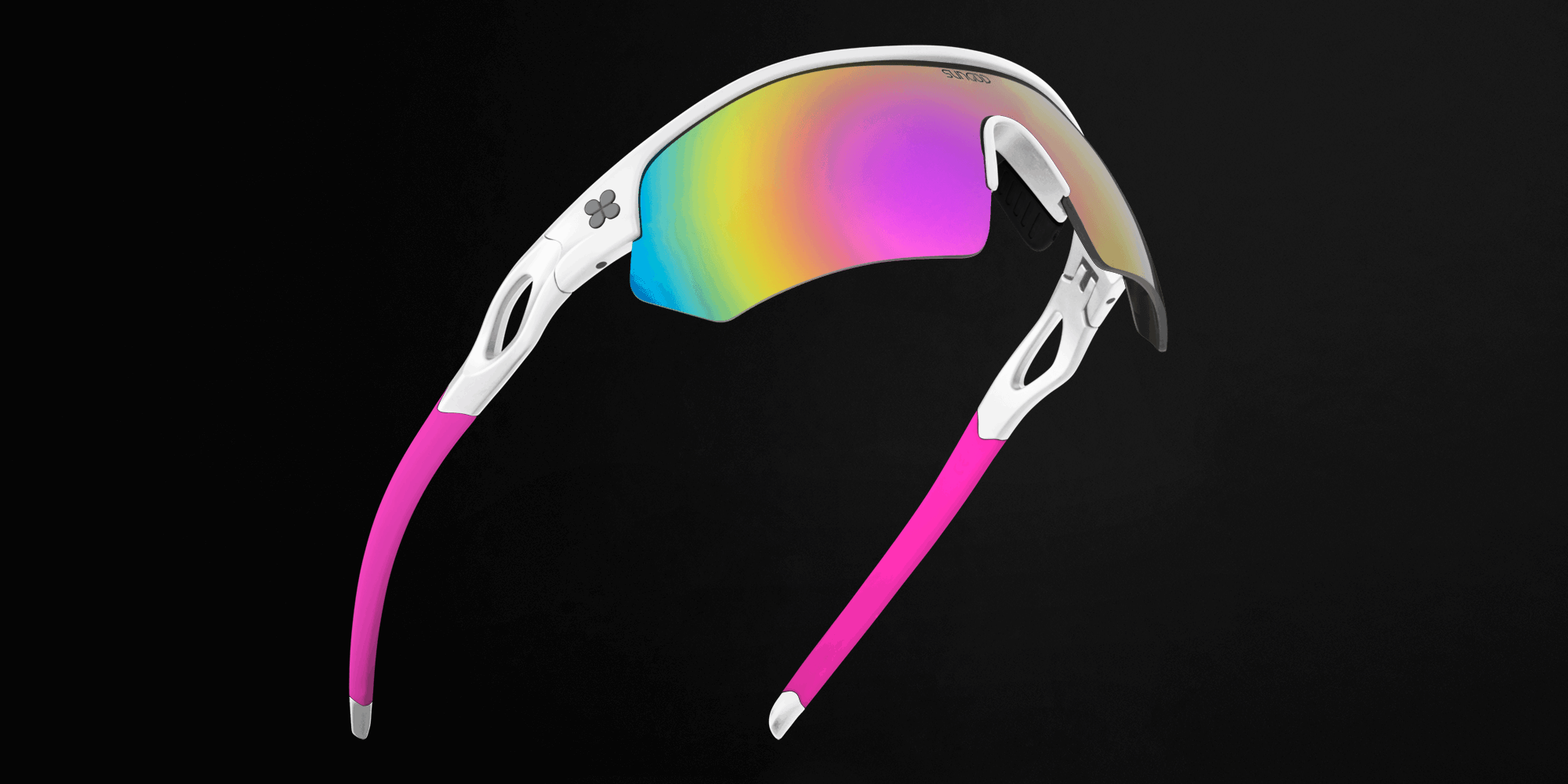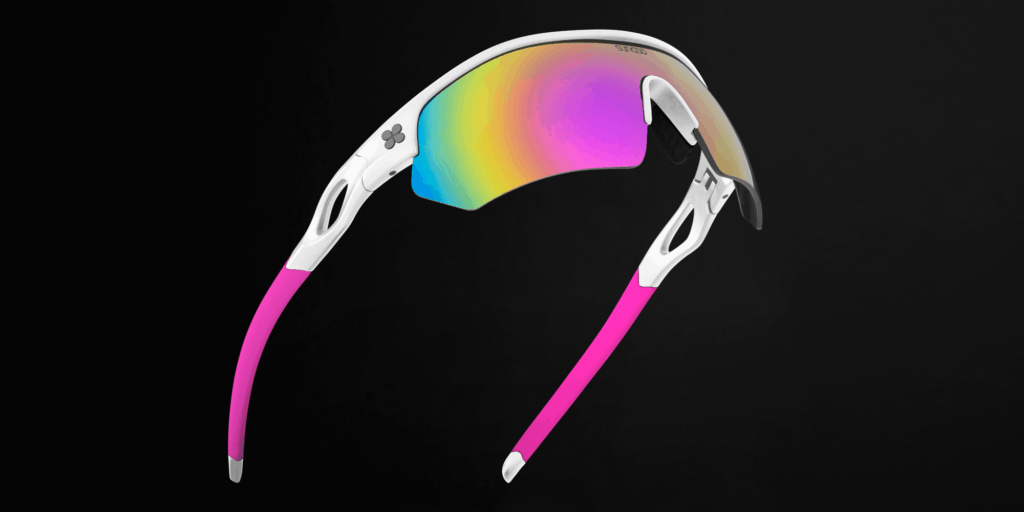 Unlike Oakley and pretty much every other brand on the market, these come with a lifetime frame warranty. This is not some half-hearted warranty either, where they only cover the repair if something is faulty with the glasses. If they break regardless of how it was done Sungod will repair them free of charge. I have a terrible habit of sitting on my glasses, and this is why I never have nor will ever invest in some RayBans. The warranty does not cover lens scratches though, but you can buy replacement lenses.
With all orders, you get next day delivery if you order before 5pm. They obviously have everything broken down into components and the assemble of each pair takes very little time, but it is still an impressive turnaround time.
[button link="https://sungod.to/YQJ8inBX"] Buy the Sungod Pacebreakers[/button]
Fit and Wear
Sadly, I went for the most boring colour option possible, when I ordered them I was just thinking about my long-term usage rather than this review. I should have ordered one of the more vibrant options for the sake of photos.
I don't have a great deal of reference as far as sports sunglasses go but I have used these a few times over the past couple of weeks as we have had a few lucky sunny days and I am more than happy with them. They do exactly as advertised, and the fit cleanly and comfortable under my bike helmet. I have also used them for running, and they worked well here too, they didn't bounce around much as they have a decent snug fit around my head. Unlike fashion sunglasses, the wrap around lens on these provides a greater field of view and also helps eliminate sun getting on from the sides, this is particularly useful when cycling, especially when cars are about.
Build quality is also good, they use a flexible plastic which has quite a lot of give so if you sit on them frequently like me they should still bounce back to normal.
Overall
While not the cheapest option on the market they are still considerably cheaper than big brand names such as Oakley while offering extensive customisation, superb build quality and a lifetime frame guarantee.
You can buy the SunGod Pacebreakers today from £60 direct from Sungod
With the winter season approaching they also have the Revolts Goggles which are available to pre-order now  for £95